Michigan Dems prep for doomsday scenario: What if Trump loses, won't concede?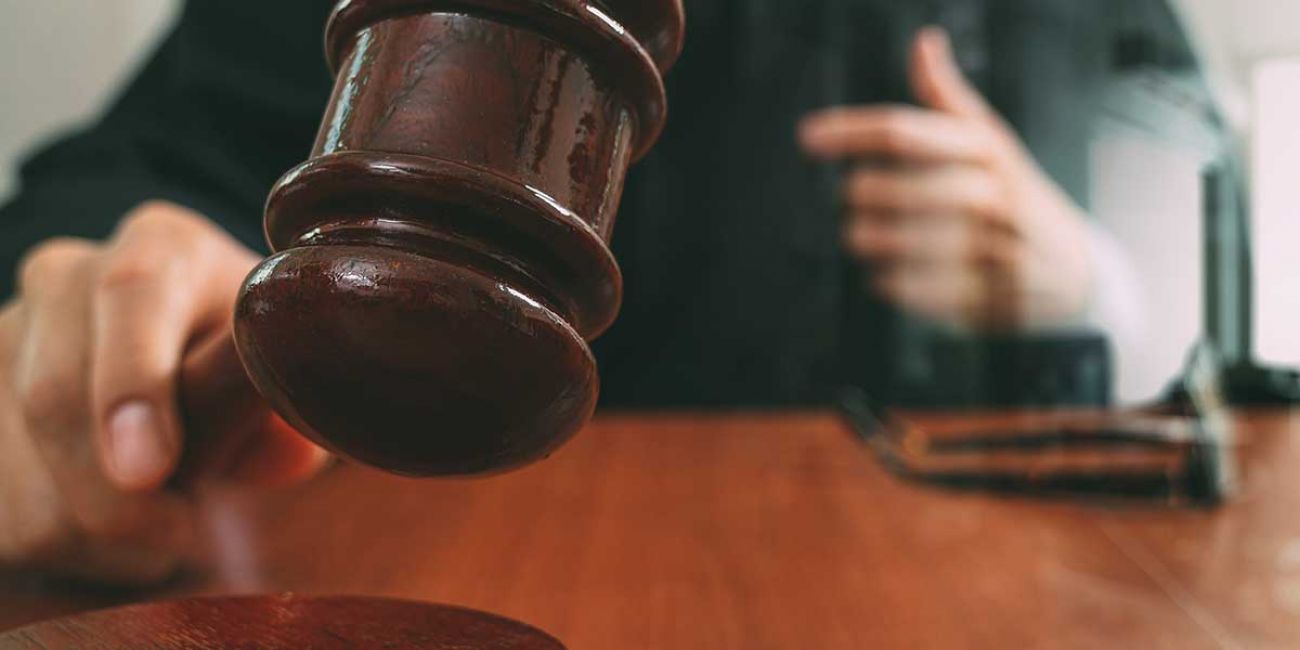 Michigan Government
Michigan Dems prep for doomsday scenario: What if Trump loses, won't concede?
LANSING — Democratic attorneys in Michigan are preparing for what they consider a longshot doomsday scenario that could swing a disputed election to President Donald Trump: an Electoral College coup by the Republican-controlled state Legislature.
Michigan law sets out a clear process to award electors to the candidate who wins the popular vote on Nov. 3, but that's not required by the U.S. Constitution, which gives state legislatures the exclusive authority to decide how to appoint electors.
If Trump or allies dispute election results into early December, when the Electoral College convenes to formally select the next president, critics fear he could use claims of voter fraud to pressure lawmakers to change Michigan rules and send the state's 16 electors his way.
It's an "extreme" and unlikely scenario — and one Democratic attorneys like Sam Bagenstos are preparing for, should it come to that..
"Obviously everybody in the [last] weeks before the election is going to be game planning everything," said Bagenstos, a University of MIchigan law professor and former Democratic Party nominee for the state Supreme Court.
"I have a very hard time believing that enough elected legislators are going to thwart the will of the people of this state to send a slate of electors that's inconsistent with the way people voted. But you got to prepare for it."
Secretary of State Jocelyn Benson has said she's confident Michigan election results will be fully reported by the Friday after the election, a three-day cushion for clerks to handle what will likely be a record number of absentee ballots.
Michigan election timeline
Nov. 3: Election
Nov. 5: Canvasser boards in all of Michigan's 83 counties meet to review local election results
Nov. 17: County canvassing boards certify local results and send to the Michigan Secretary of State
Nov. 23: Board of State Canvassers meet to review and certify statewide election results
Nov. 25: Deadline to petition for presidential recount
Dec. 8: Congress "safe harbor" date for states to dedicate electors
Dec. 14: Electoral College votes in state Legislatures
The Board of State Canvassers is set to certify results Nov. 23, trigger a 48-hour window for candidates to file recount petitions.
Trump has stoked fears of a disputed election by repeatedly warning about voter fraud, which is rare. He's cast doubt on the security of mail-in ballots, suggested the only way Biden will defeat him is if the contest is "rigged" and argued the Senate should quickly confirm his Supreme Court nominee in case justices need to resolve the contest.
In Michigan on Saturday, the president questioned whether Democratic officials like Attorney General Dana Nessel can be trusted to ensure a fair election.
"How the hell do I put my political, and our country's political life in the hands of a pure partisan like that?" Trump said in Muskegon. "You've got to watch it. Watch those ballots."
Two Michigan Republican electors have already sued the state in federal court to overturn a state ruling that would have allowed clerks to count absentee ballots up to 14 days after the election so long as they are postmarked by Nov. 3.
In their Sept. 29 complaint, GOP attorneys stressed that lawmakers have the final say over how Michigan's electoral college votes are awarded.
"The Legislature of each state, not its executive actors or courts, has the authority to define the 'manner' of choosing its electors," they wrote.
GOP downplays 'conspiracy theory'
The Atlantic, in a recent article exploring what could happen if Trump loses to Democrat Joe Biden but refuses to concede, cited mostly unnamed Republican Party sources in reporting that the president's campaign is "discussing contingency plans to bypass election results and appoint loyal electors in battleground states where Republicans hold the legislative majority."
Michigan, a battleground state with a GOP-led Legislature that Trump won by 10,704 votes in 2016, would appear a perfect candidate.
But Republican officials here have downplayed the possibility of pushing the Legislature to bypass a contested popular vote.
"We're not exploring that at all," Michigan Republican Party Chair Laura Cox told reporters last month.
Senate Majority Leader Mike Shirkey, R-Clarklake, has "not had conversations regarding the possibility of a disputed election," a spokesperson told Bridge.
Sen. Ed McBroom, R-Vulcan, said there have been no "formal discussions in the Legislature on any sort of worst-case scenario-type disaster" or changes to the elector selection process.
"It's almost as ridiculous as a conspiracy theory," McBroom said. "It's just like the people who four years ago said Trump's not going to accept the results of the election, but then it was [Democrat] Hillary [Clinton] and [Green Party candidate] Jill Stein pushing for recounts."
GOP talks could heat up after the election, especially if results in multiple states are disputed, said Jeff Timmer, a former executive director of the Michigan Republican Party who now works with the Lincoln Project, a group of estranged conservatives opposing Trump's re-election.
Timmer envisioned a scenario in which Trump leads in early returns from in-person voters, alleges Democrats are "stealing the vote" if absentee ballots swing results to Biden and then latches on to irregularities to stop the count or challenge results.
If other battleground states decide to change their elector selection process, the Trump campaign could put "enormous pressure" on lawmakers here, Timmer said.
"There's a possibility where they just say, 'We don't know if the popular vote can be trusted any longer, and we're choosing a slate of electors,'" he said.
"It might seem hyperbolic, but everything that's been hyperbolic over the last four years now seems kind of quant."
Senate Republicans, however, are already on record pledging that "the selection of electors to the Electoral College that will be faithful to voting for the candidate with the most votes for President in Michigan as certified by Michigan election officials."
That language was inserted into a concurrent resolution last month by state Sen. Jeff Irwin, an Ann Arbor Democrat who successfully amended what was initially a GOP resolution warning about the dangers of counting absentee ballots after Election Day or "harvesting" ballots for bulk delivery.
The House has not yet taken up the resolution, and a spokesperson for House Speaker Lee Chatfield, R-Levering, did not respond to a request for comment on this story.
Irwin told Bridge he has "the highest level of confidence" that election officials will be able to count the votes, certify results and resolve disputes before the Electoral College meets.
His amendment, Irwin said, gave GOP colleagues the chance to "dial down the rhetoric and make a clear statement to the people of Michigan that we work for the people, we're going to respect the vote of the people, and we're not going to go along with this nonsense that the president is peddling about contesting the election and not accepting the results if you lose."
Inside the Electoral College
If presidential elections were decided by the national popular vote, Clinton would be president now after winning 2.8 million more votes than Trump in 2016.
But that's not how it works.
The U.S. Constitution established an Electoral College, 538 electors who meet every four years for the sole purpose of electing the president and vice president. Each state gets a certain number of electors, based on population. Most states require those electors to vote for the candidate who wins the state's popular vote.
In Michigan, each major political party nominates its own electors, and then one of those slates is appointed to the Electoral College based on the popular vote, as certified by the Secretary of State. Once the Board of State Canvassers confirms results, the governor "shall" send the names of all Michigan electors to the U.S. Secretary of State.
This year, the process relies on results being finalized by Dec. 8, a "safe harbor" date established by Congress to avoid disputes at the Electoral College, whose members will officially vote in the Michigan Legislature and other state Capitols on Dec. 14.
John Bursch, who was the state's solicitor general under Republican former Attorney General Bill Schuette, said he is "not hearing anything about actions taking place here on the ground in Michigan with respect to the Legislature intervening in any Electoral College dispute."
But "Article 2 of the U.S. Constitution does say the Legislatures get to direct how electors are selected and forwarded to the Congress for determining the president," Bursch said. "And the U.S. Supreme Court has noted a couple of times that authority is plenary," or absolute.
The nation's highest court addressed the issue in an 1892 case out of Michigan, where electors with decidedly 19th-century names like Justus Stearns and Otto Ihling sued over a new state law to divide the state's electors by congressional district.
In ruling for Michigan Secretary of State Robert Blacker, justices said the U.S. Constitution gives the Legislature exclusive power to decide state electors.
The court reasserted that authority in 2000, when justices halted a Florida presidential recount, preserving George W. Bush's 537-vote margin over Democrat Al Gore. Gore won the national popular vote, but the Florida win gave Bush enough electors to win the Electoral College.
"If it so chooses," a Legislature can "select the electors itself, which indeed was the manner used by state legislatures in several states for many years after the framing of our constitution," justices wrote in their Florida opinion.
Supreme Court Chief Justice John Roberts, who could play a pivotal role if an election dispute if it is litigated this year, knows the 1892 Michigan case well: He cited it in a 2015 dissent against a majority ruling that upheld Arizona voters' decision to transfer redistricting power from the Legislature to a new independent commission.
"The plain text of the Presidential Electors Clause vests the power to determine the manner of appointment in 'the Legislature' of the State," Roberts wrote. " That power, the Court explained, 'can neither be taken away nor abdicated.'"
Disputed electors
There have been disputed presidential elections, most famously in 1876 when a congressional panel awarded delegates from three contested states to Rutherford B. Hayes, handing him the White House.
In 2000, Florida electors hung in the balance for more than a month during a recount marked by "hanging chads."
Had the Supreme Court not ended the dispute, the Florida Legislature was preparing to appoint electors itself instead of waiting for a final vote count.
But even if this year's results are not disputed – if there is either a full or "mini wave" that propels either Trump or Biden to a comfortable margin – 2020 already stands alone, said Larry Sabato, founder and director of the Center for Politics at the University of Virginia.
"I don't think we've ever had a situation where a candidate, much less and incumbent president, has said so many times prior to the election that he would not recognize the results if he lost because in his view that simply can't happen in a fair election," Sabato said in a recent virtual forum with the Michigan Political Leadership Program.
"[Trump] has the support of tens of million of people, many of whom, maybe most of whom, will take their views and their cues directly from him," he said. "And if he says it's an election that has been stolen, they're probably inclined to believe it."
"I've probably read 500 nightmarish scenarios about what could possibly happen on Election Day, or election week or election month," Sabato added. "We'll just have to wait and see and hope that good sense prevails."
Michigan Gov. Gretchen Whitmer, a Democrat, could use her veto power to block any attempt to change current election law, which awards electors to the winner of the popular vote and requires her to send a list to the federal government "as soon as practicable" after the state board of canvassers has certified results.
But experts say it's possible lawmakers could try to rewrite the rules via concurrent resolution, which would bypass the governor. That's what Florida Republicans proposed to do in 2000 before the U.S. Supreme Court halted the state's recount and preserved Bush's win.
While Whitmer and GOP leaders are at odds on a number of issues, that kind of electoral college maneuver "would be a major escalation of the kind of fights that they've had before," said Bagenstos, an attorney who typically represents Democratic institutions and causes.
"I'm not saying it couldn't happen. I'm just saying that would be a very extreme move."
Only donate if we've informed you about important Michigan issues
See what new members are saying about why they donated to Bridge Michigan:
"In order for this information to be accurate and unbiased it must be underwritten by its readers, not by special interests." - Larry S.
"Not many other media sources report on the topics Bridge does." - Susan B.
"Your journalism is outstanding and rare these days." - Mark S.
If you want to ensure the future of nonpartisan, nonprofit Michigan journalism, please become a member today. You, too, will be asked why you donated and maybe we'll feature your quote next time!