Michigan election costs rise with absentee ballots. Will GOP foot the bill?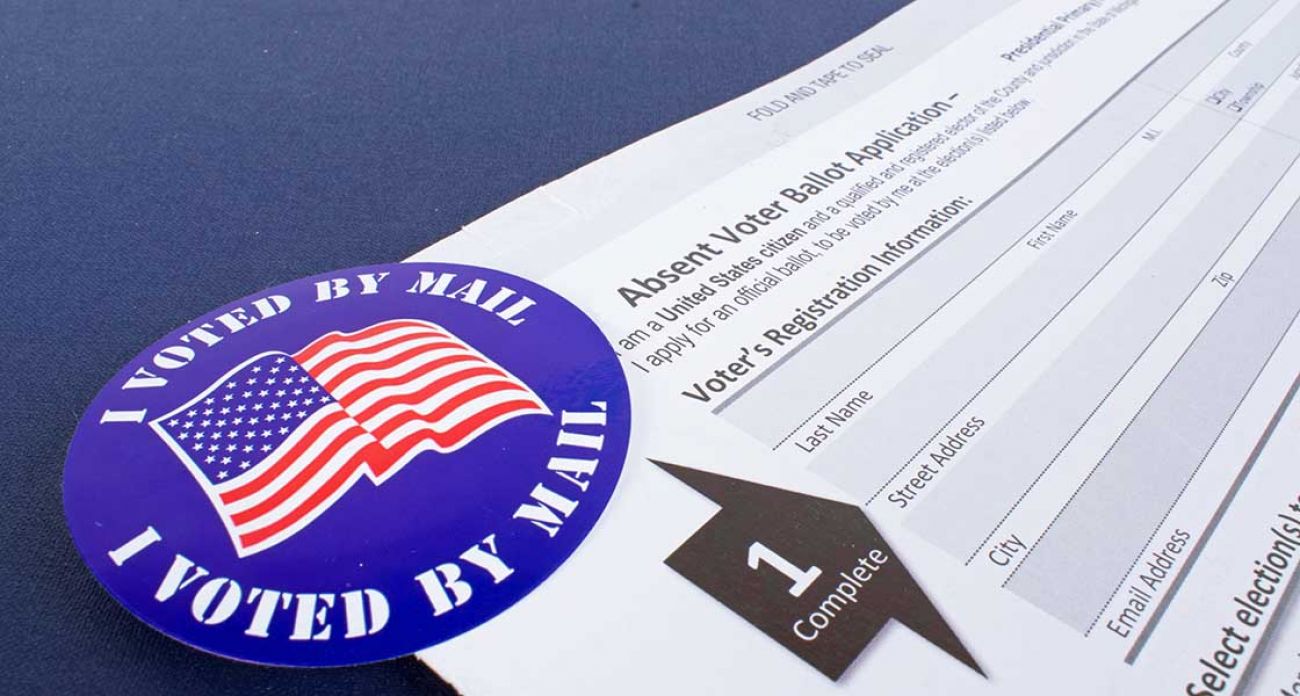 Michigan Government
Michigan election costs rise with absentee ballots. Will GOP foot the bill?
Without the last-minute arrival of a $440,000 grant from a nonprofit in September, Lansing City Clerk Chris Swope said the Nov. 3 election could have looked quite different for voters and election workers.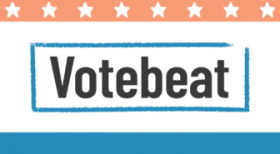 There may have been no ballot drop boxes for voters worried about postal service delays, no hazard pay to compensate election inspectors for working in a pandemic, longer lines at polling places staffed by fewer workers and lighter staffs the rest of the year to recoup the costs of an unprecedented election, Swope said.
"It would have been a struggle," he said.
Last fall, aided by a $350 million donation from Facebook founder Mark Zuckerberg and wife Priscilla Chan, the Center for Tech and Civic Life of Chicago, provided grants to 473 elections departments in Michigan and 2,500 nationwide.
"Essentially, Mark Zuckerberg gave our election officials more money than Congress this year," said Ottawa County Clerk Justin Roebuck. "And thank God that he did."
Several clerks said the money was essential to support the expansion of mail-in voting and maintain safe, in-person polling places during an election which featured record turnout of 5.5 million votes in Michigan, 60 percent of which were cast absentee.
But the election cost municipalities — who bear the brunt of election expenses in Michigan — anywhere from two to eight times as much as past presidential elections, several clerks and city managers told Bridge Michigan.
The increased costs are largely due to more staffing, since it takes far longer to process absentee ballots that have to be handled over several steps, from shipping and receiving to sorting, signature verification and counting.
Related stories:
In Canton Township in Wayne County, those costs "absolutely destroyed the overtime budget," said Michael Siegrist, the township clerk.
Michigan's elections likely changed forever — and became more expensive — when voters in 2018 approved Proposal 3, which allowed no-excuse absentee voting. But the proposal did not set aside money for the state or local governments to recoup added costs.
That should be up to the Legislature, said Aghogho Edevbie, the state director for All Voting is Local, a voting rights advocacy group.
"This should include more funding," he said.
But will it? That could be unlikely, as Republicans control the state Legislature and many say the expansion of absentee voting in MIchigan created a host of problems. President Donald Trump and others have falsely claimed that thousands of absentee ballots were falsely counted or "dumped," costing him a victory in Michigan.
"I've never thought putting more money behind a government program that doesn't work well will make it work better," said Rep. Matt Maddock, R-Milford Township. "More money ... has just caused more problems such as the Mark Zuckerberg money in Detroit."
Maddock is not the only conservative to raise criticisms of the tech nonprofit grant funds supplied by the Facebook CEO.
In one of several lawsuits filed by Trump's supporters in Michigan, the Great Lakes Justice Center argued the grant money benefited election administration in uniquely Democratic communities, though a database published by nonprofit shows the group awarded grants to many Michigan municipalities that Trump carried on Nov. 3. Similar lawsuits were filed in Texas, Pennsylvania, Iowa and South Carolina, but all were dropped.
Still, experts said it's not ideal to rely on private funding to run a government operation.
"It's not how this is supposed to work and it's not how it should work," said Ken Kollman, director of the Center for Political Studies at the University of Michigan.
"Elections are a form of public trust, and they should be operated the way you would operate a courtroom, a judicial system or a fire department."
The federal government in March allocated $400 million in election money to states as part of the $2.2 trillion Coronavirus Aid, Relief and Economic Security (CARES) Act.
But election officials said that wasn't enough money and forced local governments to pay for a host of new costs while budgets were already strained by the coronavirus.
In Battle Creek, City Manager Rebecca Fleury said she was shocked by municipal spending of $118,000 for the Nov. 3 election – roughly twice as much as previous years. The final cost did not include the $66,000 covered by two nonprofit grants and pre-paid postage and personal protective equipment supplied by the Secretary of State's office.
"There is no doubt in my mind that elections will cost more going forward," said Fleury.
More money for elections means less for other services, Fleury said, noting the city laid off 26 employees in November because of decreased income taxes during the pandemic.
Money woes also could leave future elections less secure, said Derek Tisler, a fellow at the Brennan Center for Justice, a bipartisan law and public policy institute at New York University.
"If we wait another 10 to 15 years to fund election administration like we've done in the past, we're going to end up right back where we were before 2016 when we realized how many vulnerabilities existed in our election system," he said.
Municipal governments foot election bills
In Michigan, municipalities, counties and the state share the costs of elections.
The state pays directly for costs such as maintaining the voter registration system and contributes indirectly to elections by funding local governments with state-shared revenue.
Cost for counties, which provide ballots and software, remained relatively stable this year compared to previous elections. But municipalities – which are responsible for administering elections in Michigan's highly decentralized elections system – took on a host of new expenses.
Last year, some costs were covered by the Secretary of State Jocelyn Benson's office, which used $11.2 million from the CARES Act to send absentee ballot applications, help pay for election equipment, cover ballot postage and provide personal protective equipment to municipalities.
"That was a huge help. . . But if the state doesn't assist in paying for those types of supplies in the future, that's going to be an issue," said Sterling Heights Clerk Melanie Ryska.
State officials wanted more. In June, Benson told the federal government the state needed another $40 million to help run a safe election, but the money never came.
To date, the federal government's role in providing election assistance to local governments is limited, said Tisler, the Brennan Center for Justice fellow.
When it has provided money, it's done so through one-time grants, such as the 2002 Help America Vote Act.
Ben Hovland, chair of the U.S. Election Assistance Commission, the federal election agency created by the Help America Vote Act, said the agency has asked since 2010 for more elections money to share with states.
But in 2019, the agency had its lowest annual operating budget to date – $7.95 million – $650,000 less than 2018. That's less money than Kansas City, Missouri spends to fill potholes, Hovland said during a Dec. 15 election administration conference.
Budgets are declining as the administration of elections has become more political, said Kollman, the political science professor.
Election officials "are government bureaucrats who are just doing their job. . . in a way that is completely devoid of party and what candidate they're rooting for," he said. "And yet the suspicions are so big on both sides that the state can't agree on where the money should be devoted and how much."
A costly absentee election
In the absence of more federal funding, the Center for Tech and Civic Life provided unprecedented assistance to 2,500 election departments nationwide and as much as $400,000 apiece to several Michigan cities including Lansing, Flint and Pontiac.
Without the money, Pontiac would be left to recoup $45,000 with more than six months left in its fiscal year, Clerk Garland Doyle sajd. Its entire election budget is $280,000.
"Had we not received the grant, we would be facing a tremendous budget shortfall," Doyle said.
Clerks said they are used to making do with limited money, but the November election posed great challenges as mail-in voting piled on costs for drop boxes, postage, voter education efforts, letter openers, satellite offices, ballot scanners and additional personnel.
Staffing cost the city of Sterling Heights an estimated $175,000 said clerk Ryska. The city ended up exceeding its election budget by $100,000, even with the help of a $67,000 Center for Tech and Civic Life grant.
Other new technologies for counting absentee ballots racked up costs. Canton Township spent $14,000 on software for digital adjudication, which scans ballots that are damaged.
Grand Rapids leased five high-speed ballot scanners for $7,500 apiece, clerk Joel Hondorp said. That is still less expensive than the cost of purchasing new high speed tabulators at $35,000 each, as some communities had to.
Budget shortfalls to come
Election officials said they can't rely on last-minute philanthropic money to cover the many new costs expected to arise with the expansion of mail-in voting in future elections.
Cities soon will need new tabulators, for instance, which last about 10 years. Increased absentee ballots will require signature verification software that costs about $75,000 per $50,000, said Roebuck, the Ottawa County clerk.
But federal funding to replace equipment has expired, said Hondorp, the Grand Rapids clerk.
"I definitely think that there's got to be more investment made in this if we're going to continue absentee ballot voting the way that it's been this election," said House Oversight Committee Chair Matt Hall, R-Marshall.
Many are more reluctant. Rep. Beau Lafave, R-Iron Mountain, said he wouldn't "automatically dismiss" more funding, but noted that the next election in 2022 likely will attract less interest.
"There aren't going to be nearly as many votes cast in the next election. So we probably don't need any more [funding] right now," he said.
More uncertain is whether ongoing skepticism about the integrity of elections will impact funding requests, said Siegrist, the Canton clerk.
Hall is leading an investigation into allegations of voting irregularities in absentee ballots in Detroit and other cities. While some elections officials say the questions underscore the need for more money to run successful elections, others fear the attention could give lawmakers a reason not to increase budgets.
"[Under-resourced] communities will really struggle because they'll lack the resources, and ironically, the same legislators that refuse to grant those resources will look to those communities and point fingers at them and say they are mismanaged," Siegrist said. "It's a self-fulfilling prophecy."
Without more money, "there are a lot of municipalities and clerks who aren't going to be able to get this job done in the future," Siegrist said.
---
This article is made possible through Votebeat, a nonpartisan reporting project covering local election integrity and voting access. This article is available for reprint under the terms of Votebeat's republishing policy.
We're not just a news organization, we're also your neighbors
We've been there for you with daily Michigan COVID-19 news; reporting on the emergence of the virus, daily numbers with our tracker and dashboard, exploding unemployment, and we finally were able to report on mass vaccine distribution. We report because the news impacts all of us. Will you please donate and help us reach our goal of 15,000 members in 2021?