Michigan GOP canvassers under pressure to ignore votes, help Trump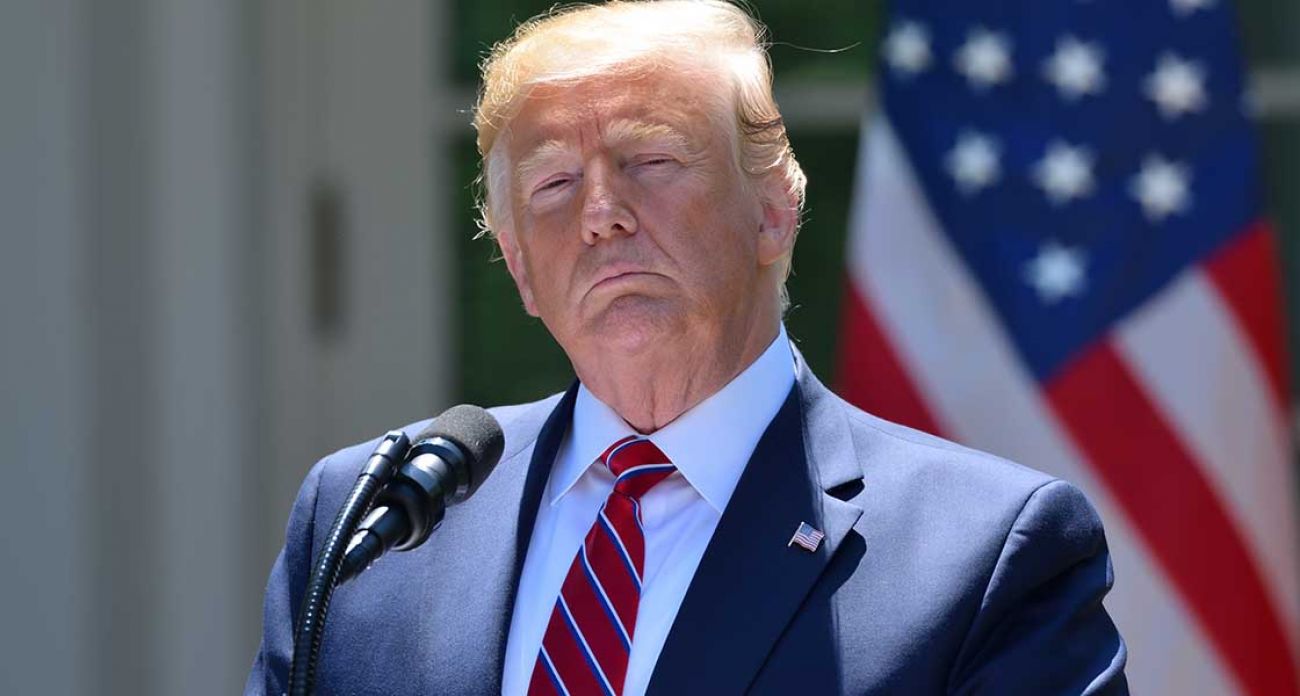 Update: Canvassers certify election. Joe Biden wins Michigan, its 16 electoral votes
LANSING — After losing in Wayne County, Republican activists are mounting a last-ditch effort to prop up President Donald Trump by urging GOP members on the Board of State Canvassers to refuse certification of the Michigan vote.
They have the full-throated support of the president, who continues to make unsubstantiated claims of voter fraud in a state where he unofficially lost to Democrat Joe Biden by roughly 146,000 votes.
"The Great State of Michigan, with votes being far greater than the number of people who voted, cannot certify the election," Trump wrote Wednesday in an erroneous tweet, equating fraud with likely clerical errors that caused poll book discrepancies in several precincts. "A Republican WIN!"
Related stories:
Meet the Canvassers
The state Board of Canvassers consists of two Republicans and two Democrats who are appointed by the governor and must be members of each political party. They are paid $75 for each day they attend a board meeting, along with compensation for expenses.
They meet Nov. 23 to certify the results of state elections, a crucial step in making results official before Michigan awards its 16 electors to the Electoral College, which meets Dec. 14.
Here are the members:
Jeannette Bradshaw, Democrat, Oakland County: Bradshaw is chair of the Board of State Canvassers. She is a recording secretary and registrar for International Brotherhood of Electrical Workers Local 58 union in Detroit. She's held several positions with the Metro Detroit AFL-CIO.
Norm Shinkle, Republican, Ingham County: Shinkle is a longtime GOP activist and official who served in the Michigan Senate from 1983 to 1990. He chairs Michigan's 8th Congressional District Republican Committee. His wife, who was a poll challenger in Detroit, is a witness in President Donald Trump's lawsuit seeking to stop the certification of Michigan election results.
Julie Matuzak, Democrat, Macomb County: Matuzak retired as political coordinator for the American Federation of Teachers union. Prior to that, she was an aide to former U.S. Rep. David Bonoir. Matuzak was on the ballot this year and is poised to join the Macomb County Board of Commissioners after topping her Republican opponent by 215 votes in the 12th District race.
Aaron Van Langevelde, Republican, Eaton County: Van Langevelde, appointed by former Gov. Rick Snyder in 2018, is vice chair of the canvassers. He is an attorney and currently works for Michigan House Republicans. He previously served as an assistant prosecuting attorney in Branch County.
Trump actually suffered a significant setback Tuesday night when Republicans on the Wayne County Board of State Canvassers broke a deadlock and certified the local results, joining all 82 other Michigan counties in doing so.
Update: GOP canvassers want do-over on Wayne County results. Too late, experts say
The GOP canvassers had initially refused to certify the county election, an unprecedented step they said was warranted because several Detroit precincts were "out of balance," meaning that the numbers of voters who signed into polling places did not match the number of ballots there.
But GOP canvassers Monica Palmer and William Hartmann relented following withering criticism from activists, who accused them of attempting to disenfranchise Black voters in Detroit, and threats of criminal sanctions or lawsuits.
The fight now shifts to the Board of State Canvassers, which is composed of two Democrats and two Republicans who will be under intense scrutiny before a likely vote Monday.
"It does appear there is a very concerted effort from the very top of the Republican Party to pressure canvassers at all levels to not do their jobs and to not certify this," said Lavora Barnes, chair of the Michigan Democratic Party.
"So I expect those Republican state canvassers are feeling the same pressure the county canvassers were feeling."
They are facing heavy lobbying from pro-Trump forces such as activist Shane Trejo, who in a Wednesday email blast urged fellow "patriots" to flood Republican state canvassers Norm Shinkle and Aaron Van Lengevelde with messages opposing certification.
"Tell them … that you will never vote Republican again unless they overturn this steal because they will have proven that voting for Republican is pointless by refusing to use their lawful authority to stop the rape of our nation," he wrote.
Trejo runs a far-right website called Big League Politics, which was slapped with a cease-and-desist letter last week over what Democratic Attorney General Dana Nessel's office called a "misleading and deceptive" video alleging Detroit poll workers were trained to commit illegal acts while counting ballots, itself a "fraudulent message."
Michigan GOP spokesperson Tony Zammit declined to comment when asked if the state party was advising Republican canvassers on certification.
Hartmann and Palmer did not respond to messages seeking comment.
Michigan election timeline
Nov. 3: Election
Nov. 5: Canvasser boards in all of Michigan's 83 counties meet to review local election results
Nov. 17: County canvassing boards certify local results and send to the Michigan Secretary of State
Nov. 23: Board of State Canvassers meet to review and certify statewide election results
Nov. 25: Deadline to petition for presidential recount
Dec. 8: Congress "safe harbor" date for states to dedicate electors
Dec. 14: Electoral College votes in state Legislatures
Wayne County backlash
In his anti-certification email, Trejo suggested Wayne County canvassers had "caved to a left-wing terror campaign and certified the fraudulent election results."
Others say a host of factors – including potential legal consequences and removal from the Board of Canvassers – motivated the two members.
During a public comment period, as GOP members held cell phones in their hands and periodically browsed the screens, Democratic attorneys took to Twitter and warned the canvassers they could face criminal charges for failing to complete the process, which state law says "must" happen by Nov. 17.
Violations of the Michigan Election Code are considered misdemeanors, said Steve Liedel, who served as legal counsel to former Gov. Jennifer Granholm, a Democrat.
"The county board only has the responsibility to do those tasks given it by statute," Liedel told Bridge Michigan. "There's nothing that says conduct an investigation or assure that every precinct is balanced before you certify results."
The Michigan Democratic Party was not immediately preparing to file a criminal complaint, "but if we had decided it was appropriate, I certainly wouldn't shy away from doing that," Barnes said.
"A couple of our attorneys that I talked to all day and into the night last night suggested that, yes, they could have been subject to criminal penalties for failing to do their duty."
Regardless, there would have likely been "all kinds of other legal ramifications" for the GOP commissioners, Barnes said, noting speakers in the public comment portion of the meeting had threatened lawsuits.
"I think those folks could have found themselves in a legal mess that they probably did not expect would have been part of this," she said.
County canvassers are nominated by their political parties, approved by county boards of commissioners and paid nominal wages for meetings, which totaled less than $100 this year in Wayne County.
Barnes credited activists for speaking out during the meeting's public comment period, which featured hours of testimony from residents in Wayne County and Detroit, the state's largest city with a population that is nearly 80 percent African American.
Pressure campaign
Republicans on the Wayne County Board of Canvassers have faced scorn from both sides of the aisle.
Tuesday night, after their initial vote against certification, liberal activists flooded Palmer and Hartmann's Facebook pages with scathing criticism, including the comments section of an unrelated post about Palmer's daughter.
Palmer, in particular, faced wrath for proposing during Tuesday's meeting to certify all of Wayne County's votes, but not Detroit, even though other communities like Livonia had issues with unbalanced precincts.
"Your daughter will always know forever that her mother is a racist," one commenter wrote.
"You are a despicable person who needs to lose her job!!" another opined.
Republican critics piled on later Tuesday and Wednesday morning after the GOP canvassers reversed course to certify Wayne County results.
"Sorely disappointed" because "you could have made history as a Hero," one commenter wrote on Hartmann's Facebook wall.
"Your days of Republican leadership are almost over," wrote another. "Shame on you!!! You need to resign and march your butt over to the other party."
Local residents continued to lambaste Palmer on Wednesday morning during a meeting of the Wayne County Ethics Board, which was set to consider a prior complaint over Palmer's role in local school board elections.
"Do we have to file a separate complaint on her behavior last night?" asked resident Brenda Hill.
"In my lifetime I have not seen such blatant bias, open bias, and racism from an official who has the power over our votes, and that's sacrosanct."
Senate Majority Leader Mike Shirkey, R-Clarklake, responded Wednesday by denouncing what he called reports of insults, intimidations and threats against the canvassers.
"There are ample avenues and opportunities to resolve concerns about the election. Threats and violence have no place in the process and should be condemned by all those who value our democracy," he said in a statement.
State board
Democrats are now preparing for potential pushback by Republicans on the State Board of Canvassers, which is also split evenly along party lines and is expected to vote on certification of statewide election results Monday.
One state canvasser, 8th Congressional District GOP Chairman Norm Shinkle, has told Bridge he makes "no predictions" about the vote.
A deadlock by the state board would likely prompt immediate action at the Michigan Court of Appeals, which legal experts predict would ultimately order canvassers to certify results.
If that doesn't happen, the Republican-led Legislature could be put in position to decide the state's 16 presidential electors, a possibility Democrats fear even though GOP leaders have publicly pledged to award electors to the winner of the statewide popular vote.
Liedel, a Democratic attorney, suggested Michiganders familiarize themselves with the legal term "writ of mandamus," which is when a court orders government officials to fulfill their duty.
That would likely happen if Republican canvassers refuse to certify the statewide results, he said, noting it happened in 2006, when the Michigan Court of Appeals ordered the state board to approve the form of a conservative group's anti-affirmative action petition that had stalled in a party-line vote.
In that case, three judges unanimously ruled the Board of State Canvassers had no legal authority to conduct an investigation into alleged petition fraud.
That means they "have no discretion" over what is really just a "ministerial function," Liedel said.
"It's not a board that has any inherent powers. It only has those powers specifically granted to it, and it can't go off on fishing expeditions. There's a pretty clear duty, and I think the standard for any court if one of them failed to act."
Republican canvassers could also be subject to removal for failing to perform their duties, said Christopher Trebilock, a Detroit-based elections attorney who has represented Gov. Gretchen Whitmer.
Likewise, GOP canvasser Van Langevelde is an attorney, and in 2008 the Michigan Attorney Grievance Commission charged a Democratic state canvasser with professional misconduct for refusing to ratify petitions, Liedel said
Bipartisan board
Shinkle and Van Langevelde did not reply to voicemails seeking comment on this story. But in an interview last week, Shinkle told Bridge that activists were already flooding his phone line with advice on the certification vote.
"I gotta wait till I see both sides," he told Bridge. "There will be attorneys advocating on both sides and we need to listen to them, that's our job."
Many of the calls Shinkle was receiving were from people who "want me to think they're a Trump supporter, but it's people I don't know," said Shinkle, who actively worked for the president's re-election as chairman of Michigan's 8th Congressional District Republican Committee.
Some callers made wild claims that were clearly "a bunch of BS," he said, adding that while he'd "heard about" potential election fraud, he hadn't yet seen any evidence himself and was "not convinced of it."
That was far too tepid for Mike Detmer, a pro-Trump Republican who ran for Congress this year but lost in the 8th District primary. He attacked Shinkle in an angry Facebook post.
"IF they certify before an audit can be done, I'm calling for Shinkle to RESIGN IMMEDIATELY from 8th District Chair AND the Board of Canvassers!" Detmer wrote. "NORM SHINKLE MAY NEED TO RESIGN!"
Despite the potential for a partisan split, Democratic canvassers are optimistic that the board will unanimously certify the results.
"We look at the results, and if all of the boxes are ticked, the counties have sent us their certification, and we don't see anything extraordinarily out of the range, my belief is that members regardless of party are going to do their job and certify this election," said state canvasser Julie Matuzak of Clinton Township.
The board's partisan split doesn't just invite stalemates, it invites compromise and is actually "a great way to go," Matuzak told Bridge last week.
"Occasionally we have a deadlock, and when that happens, someone will sue us, and a court will decide whether we're fine or whether they're going to order us to take some action," she said. "I think it's a system that actually ensures bipartisan cooperation. It's one of the few places in Michigan where that actually happens."
Only donate if we've informed you about important Michigan issues
See what new members are saying about why they donated to Bridge Michigan:
"In order for this information to be accurate and unbiased it must be underwritten by its readers, not by special interests." - Larry S.
"Not many other media sources report on the topics Bridge does." - Susan B.
"Your journalism is outstanding and rare these days." - Mark S.
If you want to ensure the future of nonpartisan, nonprofit Michigan journalism, please become a member today. You, too, will be asked why you donated and maybe we'll feature your quote next time!