Michigan Gov. Gretchen Whitmer: 'We're going to get through' coronavirus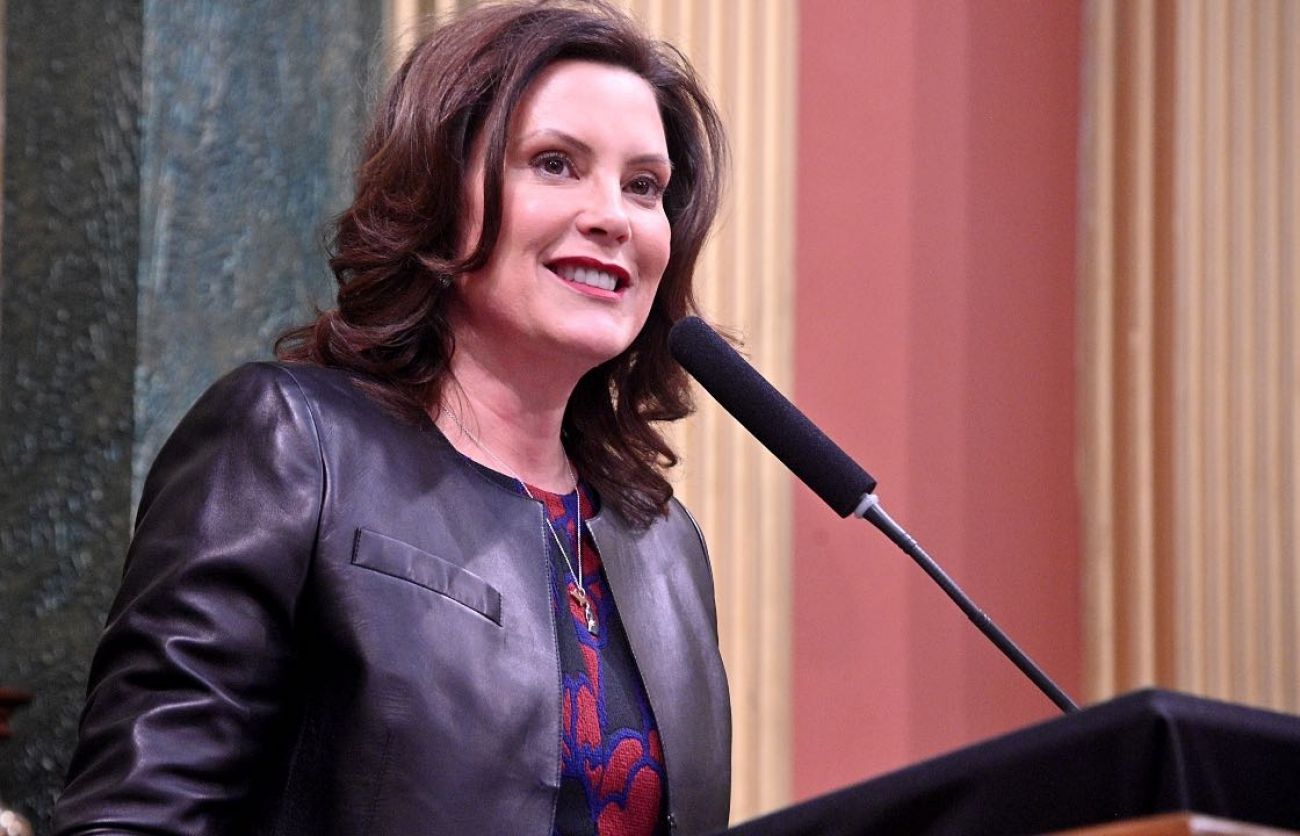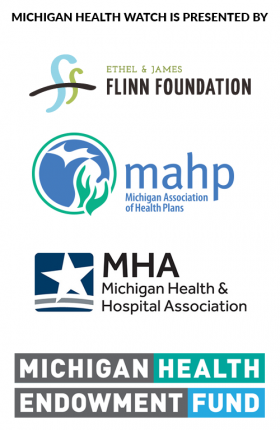 Update: Whitmer closes all Michigan schools for three weeks due to coronavirus
Update: Coronavirus Tracker: Michigan cases climb to 12; all schools to close
LANSING — A day after confirming Michigan's first two cases of coronavirus, Gov. Gretchen Whitmer on Wednesday urged schools, community groups and businesses to consider cancelling gatherings or events with more than 100 people.
Joined by health officials at the state's Emergency Operations Center in Dimondale, Whitmer also called on businesses to "support their employees" by allowing them to stay home "when they need to" even though the state does not have a strong paid sick leave law.
"This is to keep the most people we can safe," Whitmer said. "We've gotten through tough times in Michigan. We're going to get through this."
The governor outlined a series of "community mitigation strategies," the same day organizations across the state announced cancellations and most Michigan universities suspended in-person classes. They include recommendations — not mandates — for private industry from Whitmer.
Earlier Wednesday, the World Health Organization declared the coronavirus outbreak a pandemic, citing more than 110,000 cases and 4,000 deaths in 110 countries. More than 3,100 of those deaths occured in China, where the virus was first discovered.
Two Michigan cases identified late Tuesday are among at least 938 reported cases in the United States, according to the Centers for Disease Control and Prevention. There have been 29 deaths, primarily in Washington state.
The Oakland County woman and Wayne County man remained "isolated" as of Wednesday evening, said Dr. Joneigh S. Khaldun, the state's chief medical executive.
Both are middle-aged and had a recent history of travel. Neither are from Detroit, Detroit Mayor Mike Duggan said.
"Our local health departments are actively working to understand where those individuals have been, who they've been in contact with, and making sure those individuals who are at highest risk are monitoring themselves for symptoms," Khaldun said.
Whitmer suggested elderly residents, those with chronic illnesses or anyone who feeling sick consider staying at home and avoid non-essential travel.
Jeff Donofrio, director of the Michigan Department of Labor and Economic Opportunity, recommended businesses encourage sick employees to stay home and adopt flexible leave-time policies during the coronavirus scare.
He said employers could waive sick note requirements because health care providers may be too busy to provide them, allow workers to stay home to care for sick family members, require shorter notice for leave time requests and minimize disciplinary actions for attendance violations.
"These recommendations are about all of us working together, thinking about our most vulnerable populations and doing the right thing," Donofrio said.
Here are common questions about what the virus means to Michigan:
How is the Michigan Legislature responding?
Michigan lawmakers are finalizing a budget bill to authorize up to $75 million to prepare for and respond to the coronavirus. The House approved the measure Tuesday — before the state's first confirmed cases — and the Senate is set to vote Thursday.
The plan would allow the Whitmer administration to use $50 million in federal funding and spend $10 million in state revenues on monitoring, laboratory testing, contact tracing, infection control and continuation of critical state government functions.
Another $15 million in state money would be put into a new Coronavirus Response Fund that could be utilized if warranted by future needs.
"I'm concerned at the local level," said Senate Minority Leader Jim Ananich, D-Flint.
"There's no question the governor is taking pretty decisive action … but at the local county health level, we need to make sure we support them as much as we can."
The U.S. Centers for Disease control is sending states additional federal money to fight coronavirus, including about $15.3 million for Michigan.
What does the 'state of emergency' mean?
The state of emergency Whitmer declared Tuesday night makes it easier for Michigan to provide aid to local communities, said Dale George, a spokesman for the Michigan State Police, Emergency Management and Homeland Security Division.
In the case of coronavirus, that assistance could include equipment, personnel or supplies like personal protective equipment, George said.
The declaration "places us at a heightened state of preparedness so if we start seeing those resource requests, we don't have to wait for a declaration to happen. We can just start deploying," he told Bridge.
Whitmer last week created four coronavirus task forces focused on state operations, health and human services, education and the economy. Those groups were gathering for a second time Wednesday at the state Emergency Operations Center in Dimondale.
Does Michigan have enough coronavirus tests?
It's not immediately clear how many testing kits the state has to test residents for suspected cases of coronavirus, but Khaldun said the state laboratory still has "capacity" to test additional samples.
"My understanding, from our federal partners, is that other private labs are also coming online to be able to perform the actual tests themselves," she said.
As of last week, officials said the Michigan Department of Health and Human Services had enough supplies to test roughly 300 Michigan residents for the virus after obtaining additional kits from the U.S. Centers for Disease Control and Prevention
The CDC wants states to test anyone, including health care workers, who have had close contact with a coronavirus patient within 14 days of symptoms, or a recent history of travel to places with confirmed cases
Michigan had tested 77 "persons under investigation" through Tuesday, when officials confirmed the state's first two cases. Fifty-seven others have tested negative, and the state was awaiting results from 18 additional tests.
To date, Michigan health care providers and officials have referred nearly 500 people to the state for assessment or monitoring.
As of Wednesday evening, the state had not confirmed any additional cases, but was testing new specimens in its lab.
Where is Whitmer?
Whitmer addressed the public Tuesday night from the state Emergency Operations Center in Dimondale, where just one television station and one print journalist were allowed to sit in on her briefing. She returned there for a Wednesday evening press conference.
The governor is expected to make fewer public appearances in coming days to minimize contact with large groups.
She was scheduled to speak Wednesday at an education town hall in Canton and Friday at a Michigan Press Association convention in Dearborn, but organizers canceled both events.
The state on Wednesday cancelled a planned U.S. Census town hall in Grand Rapids that was going to feature Lt. Gov. Garlin Gilchrist, Attorney General Dana Nessel and Secretary of State Jocelyn Benson.
When did the state confirm the first cases?
The Michigan Department of Health and Human Services typically updates its coronavirus website with new test results data at about 6 p.m. each day.
But that did not happen Tuesday, and the data was not publicly disclosed until Whitmer addressed the public at 10:45 p.m. and announced the state's first two confirmed cases.
Health department spokeswoman Lynn Sutfin told Bridge that state experts conducted two batches of tests on Wednesday.
Results from the first batch came in around 6 p.m. and all results were negative, she said. "We learned of the positive results on the second run around 9 p.m."
"The governor has been very open in her communication," said Amber McCann, spokesman for Senate Majority Leader Mike Shirkey, R-Clarklake.
What about prison visits?
The Michigan Department of Corrections announced Wednesday that all staff, volunteers and contractors will be asked a series of screening questions before entering Michigan prisons.
Depending on their answers, they could be subject to a "temperature check" and would not be allowed entry if they have a fever of 100.4-degrees or more.
The state will consider barring public visitors if there is an outbreak in a community with a prison.
Could courts close?
The Michigan Supreme Court recommends local courts consider measures to prevent the spread of the coronavirus, including possible closures.
In Tuesday email sent ahead of Whitmer's declaration, Chief Justice Bridget McCormack suggested that in the event of a state emergency, local courts should adjourn all civil jury trials and all criminal trials, unless a defendant is in custody or there have already been other long delays.
Those were recommendations, not orders, said spokesman John Nevin, who added he does not yet know whether any local courts are going to close.
The U.S. District Court for Eastern Michigan, which has courts in Detroit, Ann Arbor, Bay City, Flint and Port Huron, unveiled new measures Tuesday to enhance screenings.
Among other things, they bar those with fevers or coughs or who had recently visited areas with widespread coronavirus cases.
Will the Michigan Capitol close?
There are not any plans to close the Michigan Capitol, which is open to the public daily and was expected to host at least two school groups from Wayne County for building tours on Wednesday.
The Michigan Capitol Commission is taking "proactive measures" to protect building occupants and guests, including new hand sanitizer stations and increased cleaning frequencies, said facilities director Rob Blackshaw.
"We are all over this," said Michigan Capitol Commissioner John Truscott. "We have not considered closing the building or anything like that, but we have taken significant precautions."
What about Detroit?
Duggan, the city's mayor, said professional sports teams are considering contingency plans such as alternate seating at games. Unlike the NCAA, none in Detroit has decided to bar spectators.
Organizers of the city's St. Patrick's Parade scheduled for Sunday have canceled the event, Duggan said, but safety decisions about privately owned facilities such as the city's casinos are up to their owners.
Earlier this week, the city announced it would lower normal fees for water shutoff reconnections to $25 during the coronavirus outbreak.
The program began Wednesday, and the water department fielded some 1,900 calls and restored water to some 161 houses, said Gary Brown, the city's water and sewer director.
We're not just a news organization, we're also your neighbors
We've been there for you with daily Michigan COVID-19 news; reporting on the emergence of the virus, daily numbers with our tracker and dashboard, exploding unemployment, and we finally were able to report on mass vaccine distribution. We report because the news impacts all of us. Will you please donate and help us reach our goal of 15,000 members in 2021?