Michigan has $1B left over from budget. What happens to all that money?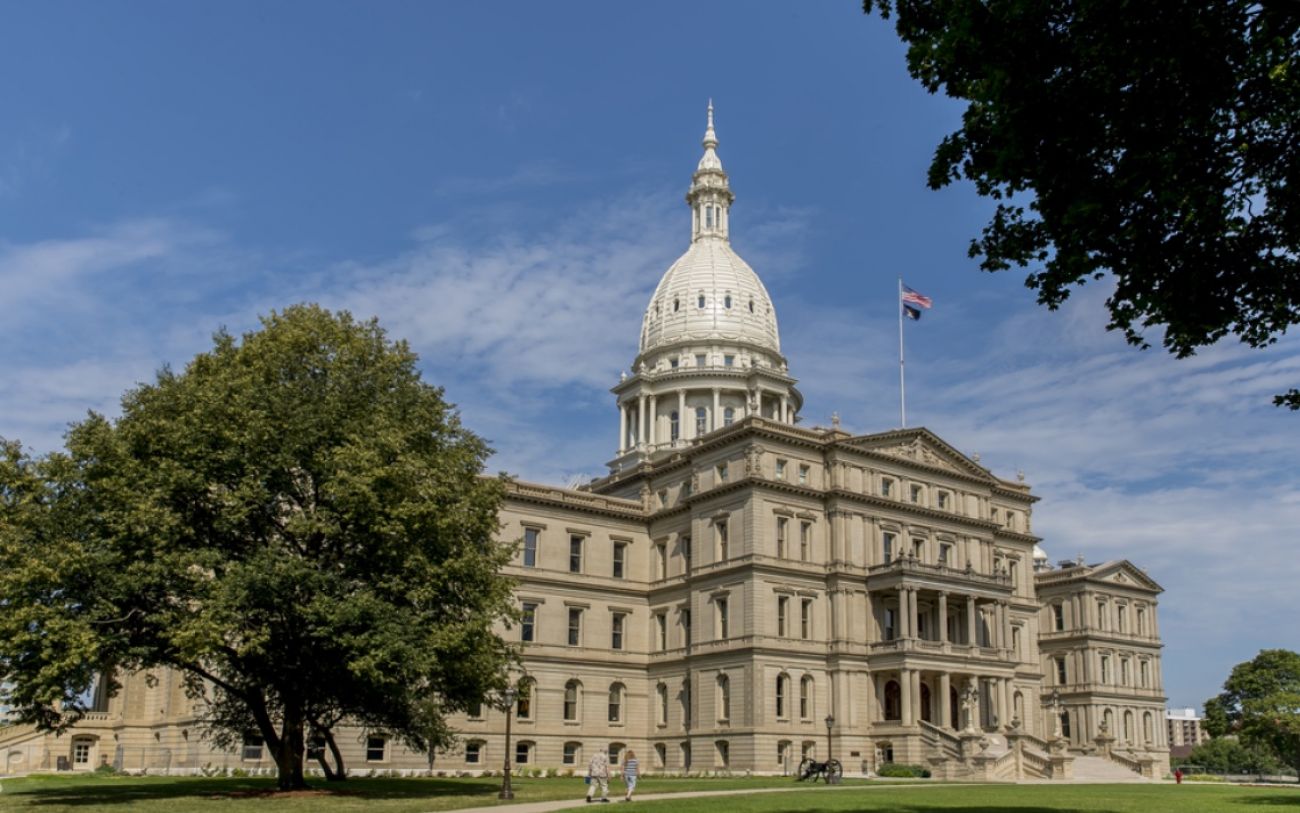 Got a budget question?
Do you have a question about the Michigan budget? Email Capitol reporters Riley Beggin or Jonathan Oosting at rbeggin@bridgemi.com and joosting@bridgemi.com and it could be the basis of a future story.
Michigan's state budget finalized last week outlines how the government will spend around $59 billion over the next year.
It was hard-won: Democratic Gov. Gretchen Whitmer and Republican leaders Sen. Mike Shirkey and Rep. Lee Chatfield are at odds over many funding priorities such as schools and roads, making for months of turbulent negotiations and ending in historic moves from both sides.
Now in a new fiscal year, Michigan has avoided a government shutdown but is left with nearly $1 billion in extra money from 147 line-item vetoes affecting county jails, public schools, local governments, rural hospitals and more. Whitmer and Republican leaders say they're still committed to bipartisan policy, but have yet to agree on what to do with money left over from Whitmer's veto.
So what's next? Here's what you need to know.
What happened?
This year's budget process was the first under a divided government in nearly a decade, so political observers expected it to be messy. It was.
Whitmer, who campaigned on a promise to "fix the damn roads," proposed a budget centered on a 45 cent-per-gallon tax for infrastructure. Republicans balked but didn't present a public counteroffer, and Whitmer said their private plans weren't "viable."
After talks broke down, Republicans sent Whitmer budgets without her input. She responded with an arcane maneuver that shuffled millions of dollars within their budgets to reflect her priorities.
She also used line-item vetoes to cut $947 million in spending on road and bridge repairs, hospitals, skilled trades education, tourism promotion, private college scholarships and more from the budget she called "a complete mess." Those vetoes, if they remain unchanged, would likely have a disproportionate impact on rural communities, where Republicans draw more political support.
Where's our money?
The $947 million that Whitmer cut is in state coffers, said Kurt Weiss, spokesman for the Michigan Department of Technology, Management and Budget.
The money doesn't automatically go back to taxpayers or into another state fund; it will stay there until policymakers agree on what to do with it.
What are the options?
There are three main possibilities on what could happen next with the cut money:
Reappropriate it. This can go back to the same programs that were cut or to new priorities.
Give some of it back to taxpayers either by rebate or cutting taxes.
Let it stay with the state and go into next year's budget.
Reappropriating the money would require a supplemental spending bill. These happen every year and are a routine part of the budget process that Zach Gorchow, editor of Gongwer subscription news service, said have been used for "anything from housekeeping to really big stuff" such as emergency spending for Flint in the wake of the water crisis.
In a radio interview last week, Chatfield floated the idea of giving the money back to taxpayers. A spokesman for Chatfield told Bridge that would also require a bill be passed by the Legislature and signed by the governor.
If policymakers choose this option, taxpayers won't get back the full $947 million that was vetoed, Weiss said. Only around $550 million could be given back; the other $397 million are federal funds or restricted funds that can't be returned to the public.
It would be expensive to send Michigan's 10 million residents a check, Gorchow said. Cutting taxes would also reduce long-term money available for the government.
Without a deal, the money stays with the state and can be used in the next fiscal year budget for 2021. However, the process of formulating that budget is already underway and the governor is required to propose how she'd like to spend it by the first week of February, Weiss said.
"The planning for the [fiscal year] '21 budget is definitely impacted by this money. We're trying to figure out should we be using that money to build into the next budget or is this money going to be used in the current budget?" Weiss said.
"So that does create a question mark for us that we need to get resolved."
If policymakers do nothing and don't indicate what they plan to do, Weiss said, the governor's budget team will assume it's not available to use in the 2021 budget.
Is there a deadline for leaders to decide what to do with the money?
Nope. But the budget, vetoes and all, goes into effect soon. That means the programs Whitmer cut would have to shut down or scale back, but in many cases, there are a few weeks or months for leaders to reinstate funding.
For example, Weiss said, nearly $28 million total in payments to county governments that advocates have said is critical to public health and safety in some counties would have begun going to counties in December. Small and isolated school districts would have began receiving monthly installments in late October for a grant totaling $7 million for their operations. County jails that house felons who would otherwise go to state prisons would have received their first reimbursement payment in mid-November.
If policymakers decide to reinstate funding for any of the programs that were cut, they can pay back the recipients for the months missed.
What do Michigan leaders want to do with it?
Whitmer, Chatfield and Shirkey don't yet see eye to eye on what to do with the extra money.
Whitmer said last week that she's ready to negotiate over a supplemental spending bill to reappropriate the funds. She wants to fund her proposed Michigan Reconnect skilled trades training scholarship program, GPS trackers for parolees, literacy coaches in elementary schools, $53 million for Department of Technology, Management and Budget operations including cybersecurity and $33 million to "adequately fund" the Department of Health and Human Services.
Those priorities would total around $245.5 million, according to a Bridge analysis, leaving nearly $700 million more for negotiations with GOP lawmakers.
"This is an unprecedented time, it's unfortunate. It's not good for anyone, to be honest," Whitmer told reporters Monday about how the budget process has unfolded. "But all is not lost, we have an opportunity."
GOP leaders are furious about Whitmer's cuts and intra-departmental funding shifts and insist "the budget is done" — an indicator they may not be jumping to put together a new spending plan as Whitmer's suggested.
Shirkey would need a specific proposal from Whitmer before introducing any supplemental spending bill, said his spokeswoman, Amber McCann. Other Republican lawmakers have said trust needs to be rebuilt before any supplemental can come together.
"I think there's a reluctance to send something else and see it vetoed again," McCann said.
Whitmer, Shirkey, Chatfield and Democratic leaders Rep. Christine Greig and Sen. Jim Ananich met last week.
Ananich said they spoke briefly about the budget but that the meeting focused primarily on bipartisan criminal justice priorities such as Raise the Age and expungement; McCann said "it was an overall very positive meeting." The five leaders are likely to meet again this week.
"We're going to continue to have meetings," Whitmer said. "I think some of the policy work that we're going to do together will help re-establish some trust."
We're not just a news organization, we're also your neighbors
We've been there for you with daily Michigan COVID-19 news; reporting on the emergence of the virus, daily numbers with our tracker and dashboard, exploding unemployment, and we finally were able to report on mass vaccine distribution. We report because the news impacts all of us. Will you please support our nonprofit newsroom?