Michigan lawmakers head home. Stimulus passes. Transparency reform still dead.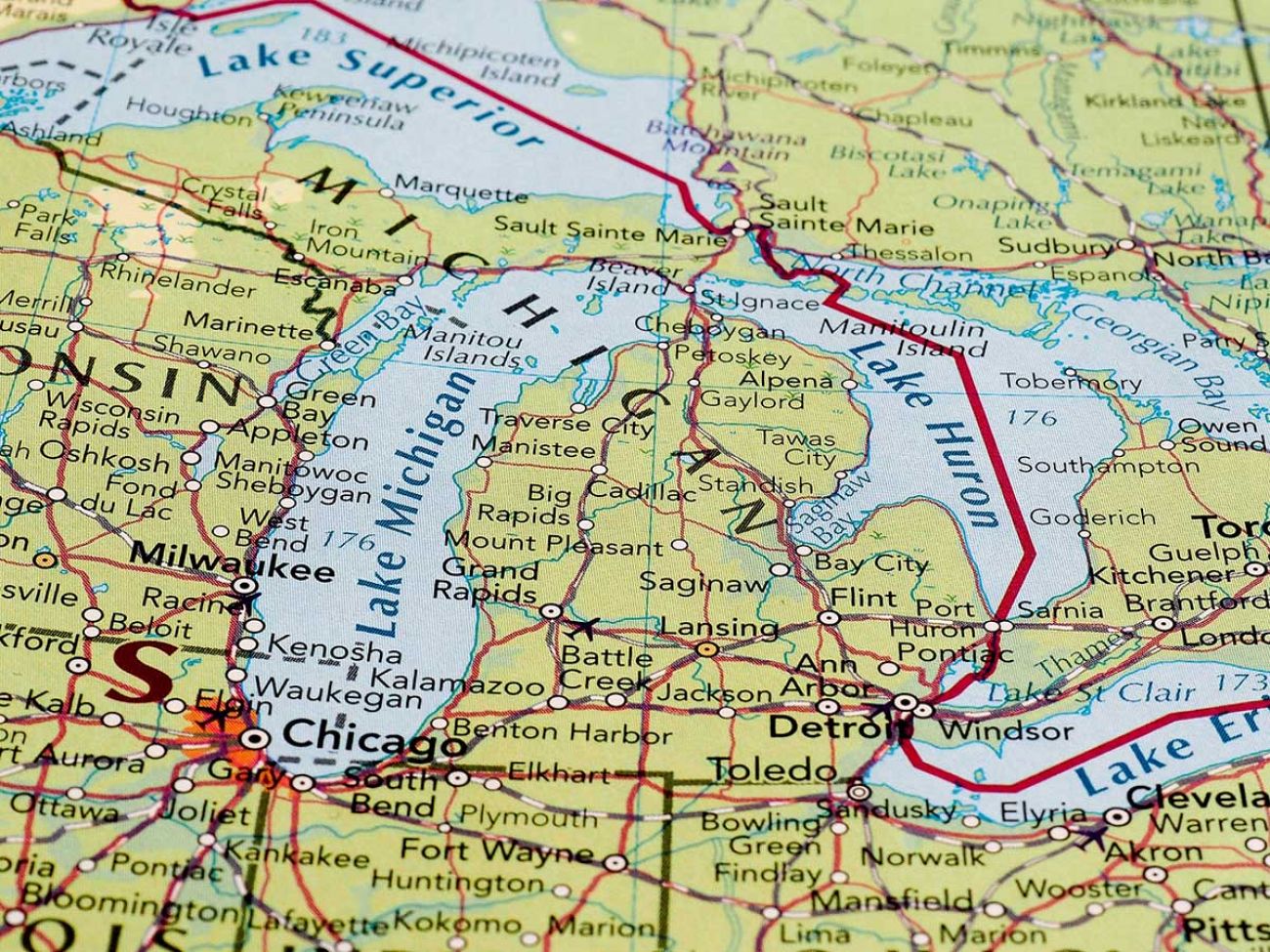 Michigan Government
Michigan lawmakers head home. Stimulus passes. Transparency reform still dead.
LANSING — Michigan's Republican-led House on Monday capped its two-year session by finalizing a $465 million spending bill to fund additional COVID-19 testing, vaccine deployment, small business relief and worker assistance.
That's atop the $900 billion federal relief package Congress is expected to begin voting on later Monday.
The state relief package sailed through the lower chamber in a 97-5 vote, opposed by a handful of small-government Republicans and Democrats concerned by an unrelated provision that would allow trucks carrying hazardous materials to cross the Ambassador Bridge into Detroit.
The House vote ended a week-long negotiation over COVID-19 relief. Talks were complicated by Republican animosity of Whitmer's coronavirus restrictions, including continuation of a ban on indoor restaurant dining, and the pending resignation of state budget director Chris Kolb, who is leaving the administration next month for a job at the University of Michigan.
Here's a look at some of the major bills that survived — and those that died — during the final two weeks of the Michigan Legislature's 2019-20 session:
$465M COVID relief package heads to Whitmer
The spending plan, which tops the $100 million Whitmer had requested, includes a total of $340 million for continued COVID-19 response activities, including testing, mobile response initiatives, supplies, vaccine distribution, hazard pay for direct care workers and teachers, and grants for small businesses hit hard by the pandemic.
The plan includes:
$55 million for grants of up to $20,000 for businesses fully or partially closed because of state health orders.

$3.5 million for grants of up to $40,000 for live music and entertainment venues closed.

$45 million for grants that would pay up to $1,650 per worker at those companies that were either fully or partially closed during the pandemic.
"People are worried about the effects of the latest shutdown and what it means for their families," outgoing House Speaker Lee Chatfield, R-Levering, said in a statement.
"We are listening and looking for ways to help. Of course, the best way to help people is to follow the science and safely and securely reopen Michigan's schools and small businesses. Until that happens, we will continue to fight for the people we represent, support working families with our votes and ensure everyone can continue to make ends meet."
Related stories:
if signed by Whitmer, the state would deposit another $220 million into the Unemployment Compensation Fund to pay for a continued extension of jobless benefits from the standard 20 weeks to 26 weeks through the end of March. That means businesses, who typically fund the unemployment system, would not bear the costs of the extended benefits.
In a Monday statement, the governor said the business and worker relief provisions align with her initial vision for a $100 million state-level stimulus.
"This bipartisan relief bill will provide families and businesses the support they need to stay afloat as we continue working to distribute the safe and effective vaccine and eradicate COVID-19 once and for all," Whitmer said. "There is still more work to do to beat this virus and grow our economy."
Hazardous materials on the Ambassador Bridge
Before approving the spending bill last week in a 35-2 bipartisan vote, the Republican-led Senate added language that would allow trucks to carry Class 3 flammable liquids and HAZMAT Class 8 Corrosive substances across the Ambassador Bridge connecting Detroit to Windsor, Ontario.
A spokesperson for Senate Majority Leader Mike Shirkey, R-Clarklake, called the addition "part of negotiations" but did not respond when asked which legislators pushed for the bridge language.
Democratic opponents noted the measure has nothing to do with COVID-19 relief.
"It is shameful," said Rep. Abdullah Hammoud, D-Dearborn, who nonetheless voted for the spending plan because of what he called support for "neighborhood mom-and-pop shops" and other small businesses hurt by the pandemic.
"We know that environmental injustice has persisted for decades, almost exclusively in Black and Brown communities," he said. "Inclusion of this [bridge] language is something that we need to revisit the beginning of the new term."
Officials with the Detroit International Bridge Co., the private owner of the Ambassador Bridge, had lobbied for the change since 2019, arguing it makes more sense to allow trucks to carry hazardous materials across the bridge rather than forcing them to take longer routes through surrounding communities.
Environmental groups contend a crash and spill on the 91-year-old bridge would devastate Detroit River and drinking water sources for local residents.
"Given the existence of safe transportation alternatives and given the Ambassador Bridge's lack of proper technology, inadequate level of inspections, poor safety protocols, old age and deterioration, a hazardous materials accident on the bridge could be catastrophic for the Detroit River, Great Lakes drinking water, nearby residential neighborhoods, and our regional economy," the Sierra Club said in a statement.
Those alternative routes include the Blue Water Bridge that crosses the St. Clair River at the southern end of Lake Huron that links Port Huron to Sarnia, Ontario in Canada.
"I can't recall an accident on the [Blue Water] bridge itself," said Rep. Shane Hernandez, R-Port Huron, who spoke in support of the Ambassador Bridge provision. "The accidents that happen are on the road. We force those trucks to drive 60 miles from Detroit to Sarnia, cross the bridge, and drive 60 miles from Port Huron back to Detroit."
Transparency legislation stalls again
The Michigan Senate adjourned last week without taking up transparency legislation that would subject the governor's office and Legislature to public records requests, effectively killing a proposal that has passed the House two times in the past four years.
Michigan is one of only two states that continues such a blanket exemption for top leaders in Lansing, who are not required to follow the same public disclosure rules as local government officials even though their salaries are paid by taxpayers.
Sen. Jeremy Moss of Southfield, a Democrat who is working with Republican Sen. Ed McBroom of Vulcan on the transparency legislation, said he remains optimistic the upper chamber will approve a revised proposal early in 2021.
"This was not delayed due to a political unwillingness to move it forward," Moss told Bridge Michigan. "It was just all of the chaos of 2020 pushed this one further back."
Shirkey expressed concerns with a version of the public records legislation the House unanimously approved in 2019. But the GOP leader has participated in talks over potential amendments and is not a clear roadblock, Moss said.
"I'm willing to bet that Senator Shirkey is going to champion this alongside us," he said. "But we'll put it forward, and we'll address any lingering concerns that anybody might have in the Senate chamber."
Whitmer likely to veto epidemic order limits
The Michigan House and Senate last week gave final approval to a bill that would require legislative approval to extend new and existing emergency public health orders beyond 28 days.
Because Whitmer is sure to veto the measure, the partisan proposal effectively amounts to a public statement of opposition to ongoing COVID-19 restriction from the governor's administration, including continued closure of indoor dining rooms at Michigan restaurants.
Republicans argue the governor is using Health Department Director Robert Gordon to circumvent a Michigan Supreme Court ruling that prohibited her from continuing to issue her own unilateral orders without legislative approval.
"We will have vaccines for those who choose them," Shirkey, the Senate GOP leader, told Bridge Michigan in a text message last week. "But local businesses can't inoculate themselves against shutdowns. There are no vaccines for bankruptcy."
Water shutoff moratorium approved
The Michigan House and Senate both approved legislation that will prohibit residential water shutoffs through the end of March.
Some cities such as Detroit have extended their own moratoriums to prevent shutoffs during the global pandemic, but the proposal from Sen. Stephanie Chang, D-Detroit, would apply statewide. Whitmer had used a since-invalidated executive order to issue her own moratorium and is expected to sign the legislation.
"Water is so essential to our everyday life, and no resident or family should have to worry about losing their water on top of everything else they're juggling right now," said Gilda Jacobs, president and CEO of the Michigan League for Public Policy.
She said "lawmakers have risen to the occasion and met this crisis head on with compassion and dedication."
Consensus on criminal justice reforms
Criminal justice reforms were again a spot of bipartisan consensus this year, as the House and Senate began to adopt task force recommendations advocates say will help curb mass incarceration and racial disparities.
Legislation now awaiting Whitmer's likely signature seeks to keep people out of jail by eliminating "mandatory minimum" sentences for some low-level crimes and limiting automatic driver's license suspensions for various offenses.
"One of the things that we've seen with both traffic offenses and driving without a valid license, is that a lot of times for a first offense, somebody will have to pay a ticket," said Kimberly Buddin, policy counsel for the ACLU of Michigan.
"Unfortunately, in low-income communities, which are often communities of color, people can't afford to do that and have to choose between paying for food for their family, or putting gas in their vehicle so they can go to work, or paying a traffic ticket, or paying to reinstate their driver's license."
Another proposal to reform the state's cash bail system did not advance in the lame-duck session, but proponents are hoping legislators will reintroduce those bills next year and resume the discussion.
We're not just a news organization, we're also your neighbors
We've been there for you with daily Michigan COVID-19 news; reporting on the emergence of the virus, daily numbers with our tracker and dashboard, exploding unemployment, and we finally were able to report on mass vaccine distribution. We report because the news impacts all of us. Will you please support our nonprofit newsroom?