Michigan lawmakers use word games to skirt law, spend billions on pet projects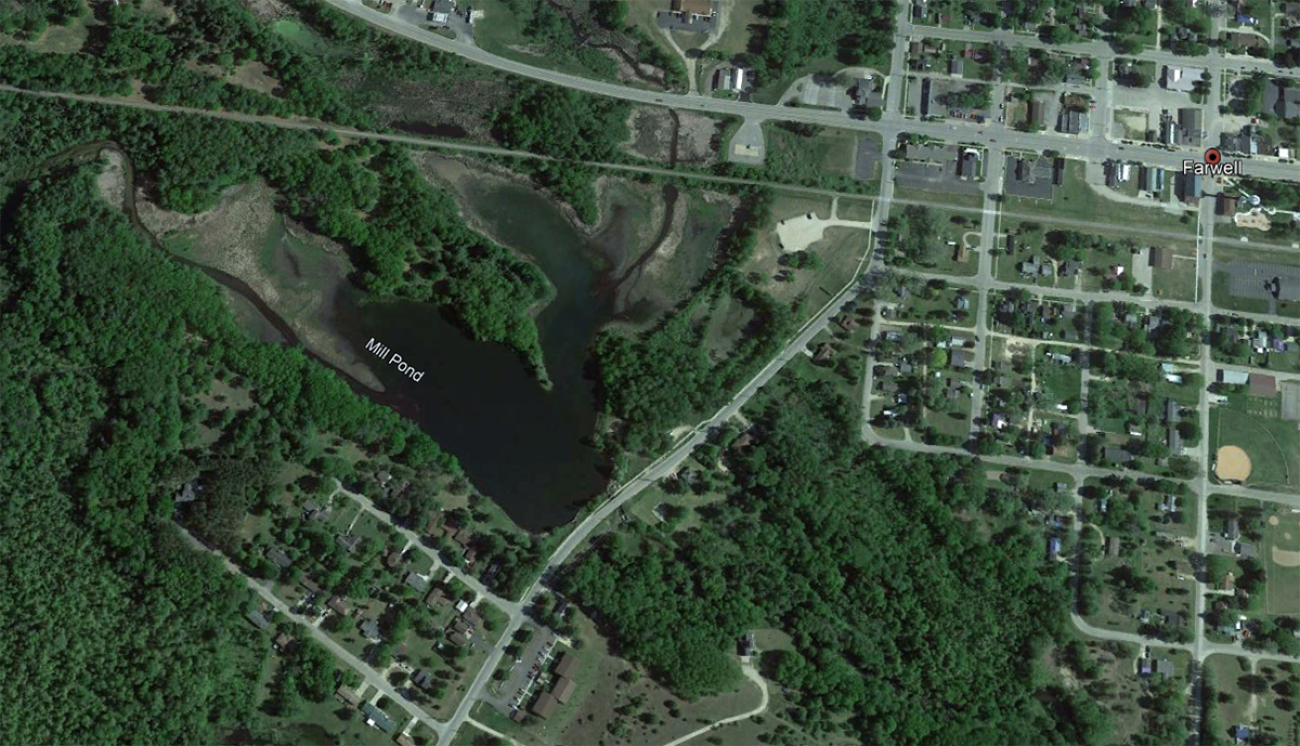 Lawmakers awarded a $3.5 million grant in 2021 to the village of Farwell to dredge Mill Pond. But the language used to award the grant was so vague it could have gone to other lakes in Clare County. Instead, it went to Farwell, the hometown of then-House Speaker Jason Wentworth who pushed the grant.
Michigan Government
Michigan lawmakers use word games to skirt law, spend billions on pet projects
Michigan lawmakers cloak pet-project grants in opaque language to avoid problems with state Constitution
Under state law, legislators are only supposed to make direct local grants if there's a two-thirds majority
Lawmakers passed more than $1 billion in grants this summer
When Michigan lawmakers approved a $50.7 billion budget bill in 2021, then-House Speaker Jason Wentworth made sure it included money for his hometown, the tiny village of Farwell.
Deep in the spending package was a $3.5 million grant "to support a fishing pond that is over 25 acres and located in a county with a population between 30,000 and 31,000."
The specific body of water — Mill Pond — is never mentioned in the bill. Doing so could have violated the Michigan Constitution, which bans spending grants for "local or private purposes" without a two-thirds supermajority vote by lawmakers.
But Lansing officials knew that the dredging project was earmarked for the pond in Wentworth's hometown, and that's where it went. Work on the pond is expected to begin soon.
Lawmakers for years have been allowed to steer billions of dollars to pet projects by using vague language to skirt the state constitution while keeping the ultimate beneficiary of taxpayer money secret from the public. By excluding the exact recipients of the grant in bill language, lawmakers only needed a simple majority to approve pork spending on local skilled trades programs, museums, parks, private companies, and even a cricket field in Troy and members-only swimming pool in Ann Arbor.
"I think they are already running afoul of the Constitution," said James Hohman, director of fiscal policy for the Mackinac Center for Public Policy, a free-market think tank in Midland.
One recently scrutinized award from 2022 was so vague that even state bureaucrats initially couldn't figure out which nonprofit was supposed to get a $25 million grant for a health and fitness center in Clare County, also backed by Wentworth.
After asking around and hearing from legislators and a lobbyist, the Michigan Department of Health and Human Services learned the money was to go a nonprofit created by David Coker Jr., a former Wentworth aide. His Complete Health Park started received $10 million in funding until the state halted the project and ordered an internal investigation, one day after Bridge Michigan first wrote about the project in May.
The appropriations practice that continued this year, with lawmakers approving hundreds of millions in grants across the state, most identified only by the population of the county or municipality set to get the money. But in almost every case, legislative leaders and top administrative officials knew exactly where the money was intended.
Consider:
A $300,000 grant is to go to "a school district" in a county "with a population between 160,375 and 160,400." That would be St. Clair County, where there are seven school districts. According to the House Fiscal Agency, the money is intended for the Yale schools.
A $4 million grant to repair two bridges went to "a county with a population of between 160,000 and 161,000," a description that applies to both Jackson and St. Clair counties. The fiscal agency later clarified the money was for two bridges in Jackson County.
Based on the population parameters in the legislation, a $400,000 grant for sidewalk improvement could go either Lincoln Township in Berrien County or Monroe Township in Monroe County; the fiscal agency reported it was for Lincoln Township.
Legislators largely defend the process, with the head of the Senate appropriations committee, Sarah Anthony, D-Lansing, saying this week the grants helped put "real dollars into every corner of the state."
State Sen. Jeff Irwin, D-Ann Arbor, who secured a $15 million grant to help build a new recreation center in eastern Washtenaw County, lauded that grant and others.
"That's the kind of thing that's going to be a really important investment," he told Bridge Michigan. "We are supporting critical and really beneficial programs for communities."
But Irwin acknowledged that some past grants were problematic. "If you scrutinize these grants over the years," he said, "some are not the best investments and some are stinkers."
Although the bill to get the recreation center money was vague, it is part of the process and Irwin admitted that the "language is a workaround."
Others say the process hurts the state, with decisions on massive spending not weighed against other state responsibilities and occurring in private where only a handful of people — legislative leaders and the governor's staff — are aware of the final details.
"The losers are statewide. This process doesn't provide us with the opportunity to prioritize the needs concerning the state," said Bob Schneider, a former director of the state budget office who worked for Republican and Democratic governors and is now a senior research associate with the Citizens Research Council of Michigan, a privately funded non-profit public affairs research organization.
Schneider said if Lansing insiders know where taxpayer funds are destined to go, everyone should know. He estimated that nearly two-thirds of nearly $1.4 billion in earmarks in the most recent spending package were never considered by the House or Senate, or proposed by Gov. Gretchen Whitmer, before the final votes on June 27 and 28. Whitmer signed the bill on July 31.
In doing so, lawmakers skirted their own rules, drafted years ago to promote greater transparency, Schneider said.
Democratic leaders who crafted new transparency rules this year have defended the grants. Their changes — calling for the release of the grant's legislative sponsor, the recipient of the funds and the purpose of the grant — won't take effect until September 2024.
Benefactors of Republicans and Democrats secured the grants, from labor unions to developers, for-profit entities and communities across the state.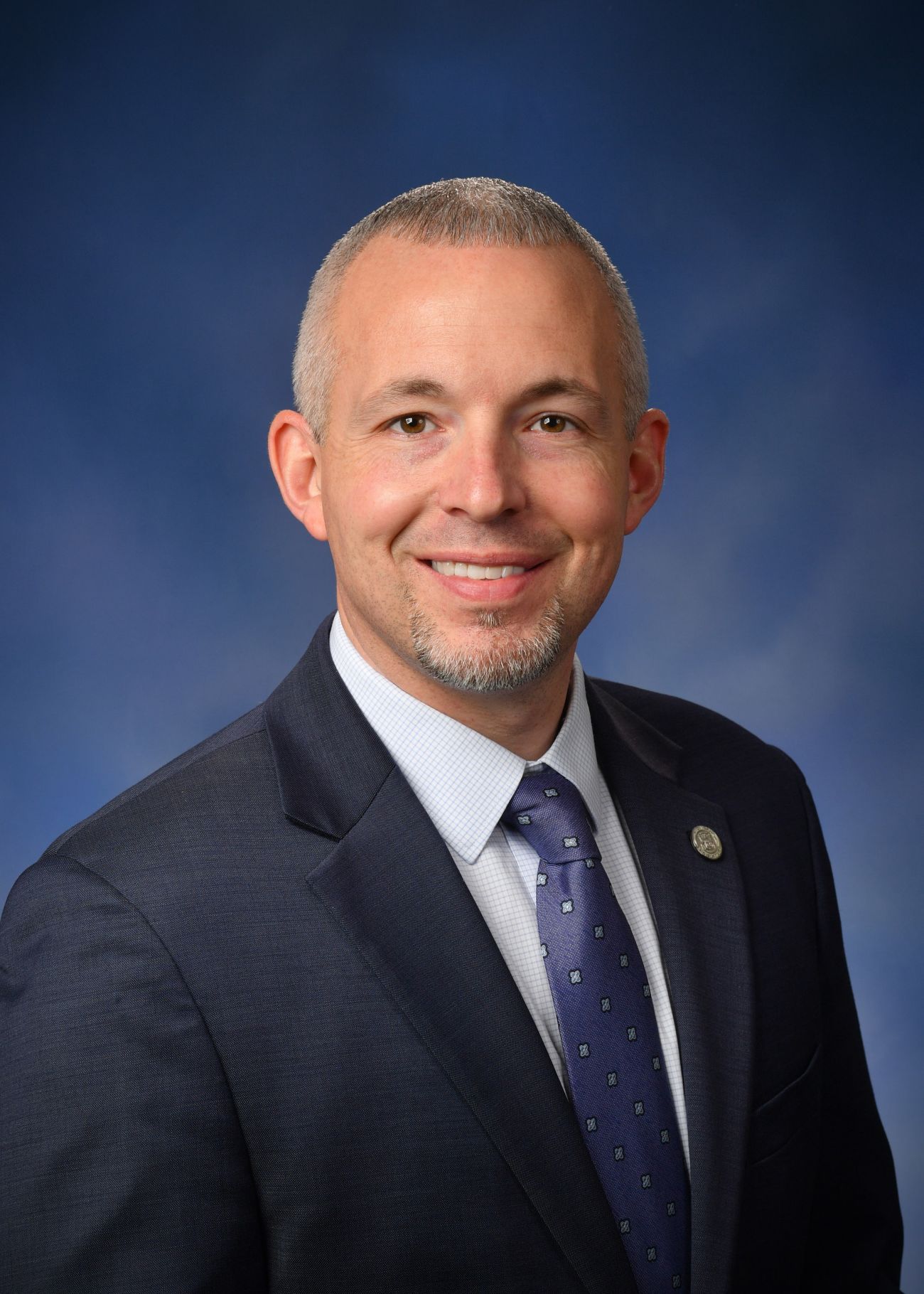 Former state House Speaker Jason Wentworth, R-Farwell, used the appropriations project to deliver millions of dollars worth of projects to his hometown and nearby communities. (Courtesy photo)
Other Clare County lakes could have qualified
In Clare County, there are dozens of lakes bigger than 25 acres and 32 bigger than 50 acres.
On a lake just a few miles east of Farwell where Mill Pond is about to be dredged, local property owners have agreed to tax themselves to dredge their lake. Over 15 years, those with property on Lake Thirteen's 91 acres — large enough to have theoretically been considered for the Farwell grant — will each pay $7,500 into a lake maintenance fund.
"Our taxes were raised already," said resident Anita Lee. She said she didn't know a direct state grant was possible and was irked that Farwell got one and Lake Thirteen — or most of the other lakes in the county — didn't.
One other one did though: Wentworth also got nearly $7 million for Lake Shamrock in Clare for dredging and fixing its dam in March 2022. That doesn't sit well with the Lake Thirteen property owners.
"My tax money is going to fix Shamrock Lake when my (own) money is going to fix my lake?" asked Paul Ghinelli,who lives just off Lake Thirteen, on a back lot, which is charged less than those with lake frontage.
Lee said the state should instead distribute the money fairly.
"The best scenario is money needs to go into one pot and everyone needs to apply fairly and not cozy up to someone," she said.
The Michigan Department of Natural Resources has some grant money for waterways such as Lake Thirteen, though not for dredging. In 2022, the department awarded 14 grants totaling $3.3 million for marina, harbor and dock work. The total was $200,000 less than what was given to Farwell, a village with a population of 880.
Critics propose more fair path
Hohman, of the Mackinac Center, said there has to be a better way.
He noted the state has found fairer ways to dispense other funds, including creating pools of money for arts grants and for numerous natural resource and recreation grants that hopeful recipients can apply for.
"There are a lot of different projects we could be doing," he said. "We need to establish criteria to pick the best projects for limited funds."
But he acknowledged that elected leaders much prefer telling voters "I got this grant for your town," than setting up a pool of money anyone can bid on.
"There's a perennial political desire to show that you're doing something to help your constituents," he said.
Dave Maturen, a former Republican state representative from Vicksburg who is now an Independent, said he did not support how the grants were awarded.
"It's a part of the process," he said. "I"m not sure it's a good part of the process."
"But we're not alone," he said.
Indeed, so-called earmarks or pork-barrel spending occurs across the country, at the federal level and in most states. New York's legislators can apply for grants from a special fund for community projects, for instance. In Ohio, lawmakers can craft legislation for museums, road work or other projects, former Ohio Republican senator and representative Ron Amstutz told Bridge Michigan.
He said he once got money for a local agriculture museum in his home county. But more frequently, regional groups around the state come together and pitch regional priorities chosen by local community leaders with public input.
But even if a legislator slipped in a last-minute request, Amstutz said it would be a public record in Ohio. "That's something that's knowable," he said.
Not so in Michigan, where the governor and the state Legislature — and the fiscal agencies that help its members craft legislation — remain exempt from the Michigan open records laws.
Besides Michigan, only Massachusetts also exempts lawmakers and the governor from public records requests.
Reforms promised but not adopted
Democrats, who now control the legislature and the governor's office, have long promised transparency and ethics reform, including opening up the Legislature and executive branch to the public records law.
Democrats have yet to deliver.
And though they did enact some budget reforms that will make the process more transparent, those measures won't go into effect until next year, leaving the current grants shrouded in the same secrecy as those approved in the past.
Schneider, the state's former budget director, admits that politics can be messy and that individual grants can act as the grease to garner enough votes to pass a far larger spending bill. But change is warranted, he said.
"It is a hold-your-nose thing, but there are ways to make it better," he said.
In an article he wrote for the Citizens Research Council of Michigan, Schneider said lawmakers should create more opportunities to debate each grant's merits by releasing a list of grant sponsors before voting and requiring every grant to have appeared in a prior bill.
Currently, that information is known only to a small group of lawmakers and staff. The public does not know.
The Mackinac Center's Hohman said that's entirely intentional. Legislators and the governor, who has the ability to veto any of the grants, are trying to avoid that scrutiny, he said.
"Legislators know that they are being naughty, otherwise (their grants) would show up in previous versions of the budget," he said.
Only donate if we've informed you about important Michigan issues
See what new members are saying about why they donated to Bridge Michigan:
"In order for this information to be accurate and unbiased it must be underwritten by its readers, not by special interests." - Larry S.
"Not many other media sources report on the topics Bridge does." - Susan B.
"Your journalism is outstanding and rare these days." - Mark S.
If you want to ensure the future of nonpartisan, nonprofit Michigan journalism, please become a member today. You, too, will be asked why you donated and maybe we'll feature your quote next time!