Michigan laws shield details of $10M grant to help ex-Republican chair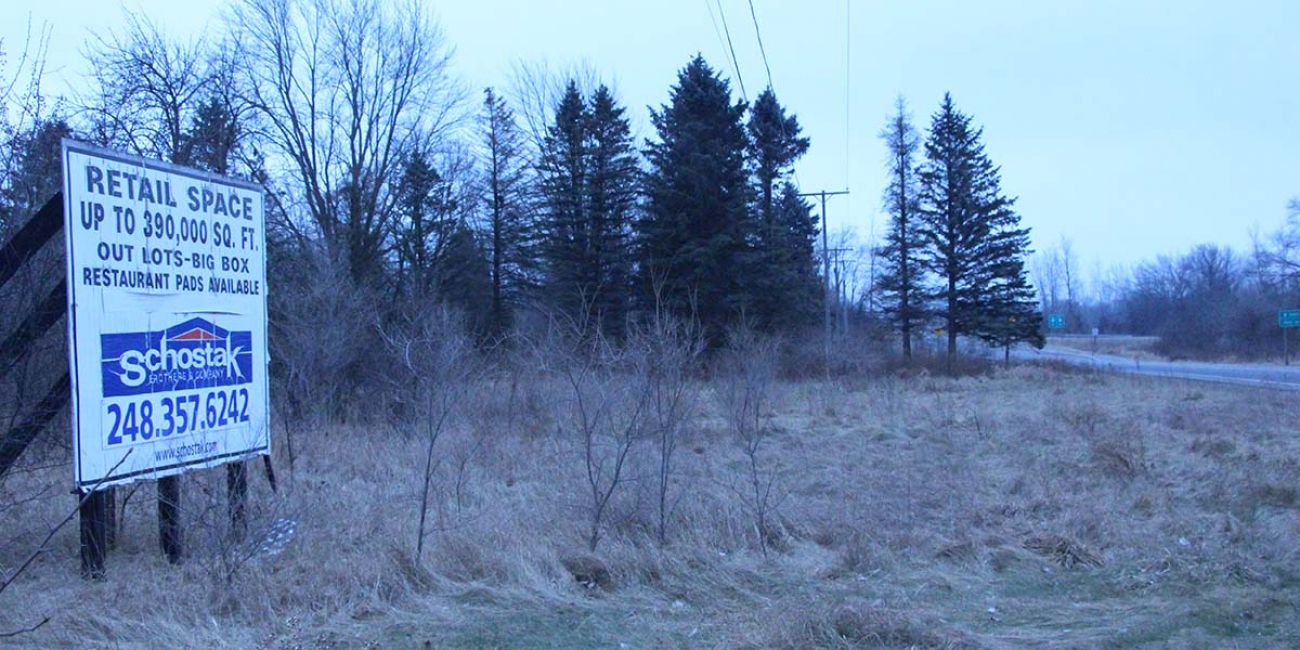 Neither the chairs of the House and Senate appropriations committees, which shepherded the grants through the legislative process, would tell Bridge who pushed for the grants.
Laura Cox, who in December was House committee chairman and is now running for chair of the state GOP, said the negotiations were private and declined to say who wanted to include the money. She was identified in a 2017 local news article as engineering an earlier grant for the project, but told Bridge she never "denied nor confirmed" that claim.
Cox said it's "preposterous to believe that one person such as myself, a state rep, would have the ability to put a $10 million grant in the budget."
Government officials said there is likely no document that lists who sponsored the grant, which was part of a much larger spending bill. Even if such a document existed, the public might not be able to obtain it.
Michigan is one of two states that exempts both the governor's office and Legislature from Freedom of Information Act requests.
"We don't have access to it short of legislative FOIA," said James Hohman, director of fiscal policy of the Mackinac Center for Public Policy, which has long advocated for improved freedom of information laws.
Mitch Bean, a former director of the House Fiscal Agency, which analyzes legislation on behalf of state representatives, said it would be difficult to unravel sponsorship of the grant because of how it moved through the Legislature and the dearth of public records.
"I don't know any way you can figure it out," he said. "What kind of nonsense is this?"
Michigan routinely is ranked by watchdog groups as one of the worst states for government transparency.
Efforts to extend open records laws to the governor's office and legislature have stalled in recent years, blocked by Senate leaders.
Gov. Gretchen Whitmer, a Democrat who took office Jan. 1, said she is in favor of extending the law, but new Senate Majority Leader Mike Shirkey, R-Clarklake, said last week the legislation to do so needs more study.
"We might actually have unintended negative consequences," Shirkey said, according to Michigan Radio.
Bad public policy
In the early morning of Dec. 21, as lawmakers raced to wrap up the lame duck session, work on the spending bill accelerated, lawmakers said.
It was tied to support for a previous bill backed by outgoing-Gov. Rick Snyder and included grants from $75,000 to as much as $10 million. Legislators asked for the grants for projects in their districts.
In most cases, lawmakers boasted about securing grants for their districts. For instance, Dave Hildenbrand, who was then chairman of the Senate appropriations committee, said he was glad to have backed more than $20 millions for projects in his district in the Grand Rapids area.
Yet the grant to Salem Township, where the Schostak Brothers & Co. has over 560 acres of land, has no public advocate. Township Supervisor Gary Whittaker told Bridge community leaders did not ask for the money and the local state representative, Donna Lasinski, a Democrat, said she did not.
Lasinski told Bridge she didn't learn about it until after midnight on Dec. 21 as the final bill was being assembled.
Snyder has not returned messages seeking comment.
Hohman said the grant could be perceived as helping a private company, a violation of a one-time Michigan Supreme Court position that objected to using tax dollar to help private entities.
Although a later court and the Michigan Constitution removed those objections, Hohman said the Salem Township grant is bad public policy.
"New water and sewer users are responsible for the infrastructure they use and it is inappropriate pass those costs onto state taxpayers," he told Bridge via email.
Schostak this week told Bridge the utility lines "will provide numerous benefits to the area and residents" and "fits in with the township's longtime master plan."
Schostak served as chairman of the Michigan Republican Party from 2011 to 2015. During his term, he raised more than $30 million for the party, while his family's political-action committee has given over $700,000 to mostly Republican candidates and organizations since 2008.
'No time to digest bills'
Since the early 2000s, the Schostak real estate business has spent at least $28 million buying land in Salem Township near the interchange of M-14 and Gotfredson Road in eastern Washtenaw County. It is one of the largest undeveloped areas between Ann Arbor and the Metro Detroit area.
But the land cannot accommodate the big-box retail, office and residential development envisioned by Schostak Brothers unless there is water and sewer service, which the township estimates will cost $30 million to construct. The township has long held that developers bear the cost.
The $10 million grant approved in December was the second one pushed by the legislature. Another $10 million grant was included in a 2017 spending bill signed by Snyder, a Republican.
Because it was included in the supplemental bill during the lame duck session, the grants did not go through the traditional legislative process. If it had, it would have been reviewed in committee and analyzed by budget analysts.
That way, said Martin Howrylak, legislators would have been able to weigh it against other budget priorities. Howrylak, a Republican from Troy, was a state representative whose final term ended in December.
"You can actually have a debate 'is this the best use of the money,'" he said. "Really there was no time to digest these budget bills."
Process may change
Howrylak said the supplemental budget bill process should be rarely used. Instead, it was used to approve $1.3 billion in spending with little oversight.
"Everybody knew there was stuff being thrown in there," he said.
Legislators may not have liked everything but since a number of them got something, the bill passed both chambers by large margins, he said.
Howrylak was one of 23 House members to oppose it. He said anyone who voted for it – Republican or Democrat – is "complicit" in the problematic spending.
"They made the decision they were going to accept the bad with the good," he said.
The current chairman of the senate appropriations committee would not criticize the lame duck process and said he did not know anything about the Salem Township grant.
But the chair, Sen. Jim Stamas, R-Midland, said he is going to work with fellow senators to allow more oversight of budget requests.
"I do think that we are going to take more time on the process …," Stamas said. "I'm not saying the other (way in the last term) was wrong, I'm just saying I do hope to take more time."
Staff writers Lindsay VanHulle and Riley Beggin contributed.
We're not just a news organization, we're also your neighbors
We've been there for you with daily Michigan COVID-19 news; reporting on the emergence of the virus, daily numbers with our tracker and dashboard, exploding unemployment, and we finally were able to report on mass vaccine distribution. We report because the news impacts all of us. Will you please donate and help us reach our goal of 15,000 members in 2021?