Not feeling Whitmer or Schuette? Consider these Michigan governor candidates.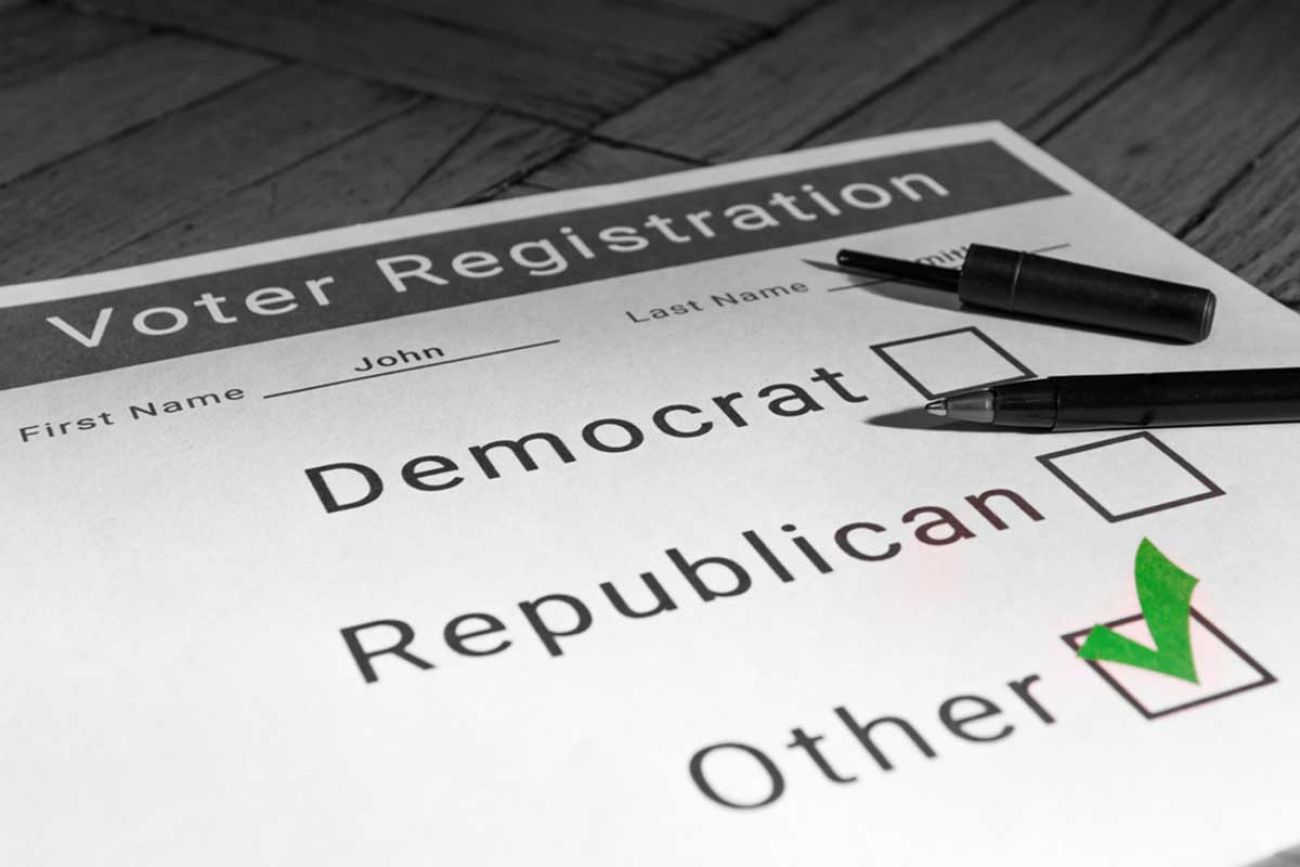 Michigan Government
Not feeling Whitmer or Schuette? Consider these Michigan governor candidates.
November 6: Gretchen Whitmer projected winner in Michigan governor race
History tells us third party candidates have limited impact on the gubernatorial outcome in Michigan. In 2014, for example, Green Party, Libertarian and U.S. Taxpayers candidates collectively squeezed 70,000 votes out of more than 3 million cast in the gubernatorial race won by Republican Rick Snyder.
But that does not diminish the passion and bold – if, in some cases, politically improbable – proposals that four third-party candidates bring to this contest in 2018.
Bill Gelineau, a Kent County title examiner running as Libertarian Party nominee, wants to "eliminate the income tax" for those under 25 and split Wayne County into two counties. Keith Butkovich, a Wayne County grocery store manager under the Natural Law Party banner, goes much further. He would "eliminate the income and property taxes, then the sales tax and other charges."
Oakland County trucking fleet manager Todd Schleiger of the U.S. Taxpayers Party said he's got a plan to lower health insurance premiums by 50 percent. And Green Party candidate Jennifer Kurland, a Wayne County radio personality, said Michigan "can fully meet our energy needs with wind, solar, and hydro power."
Related: 2018 Bridge Michigan Voter Guide: Links to our relevant election coverage
What follows are some highlights of the candidates' platforms: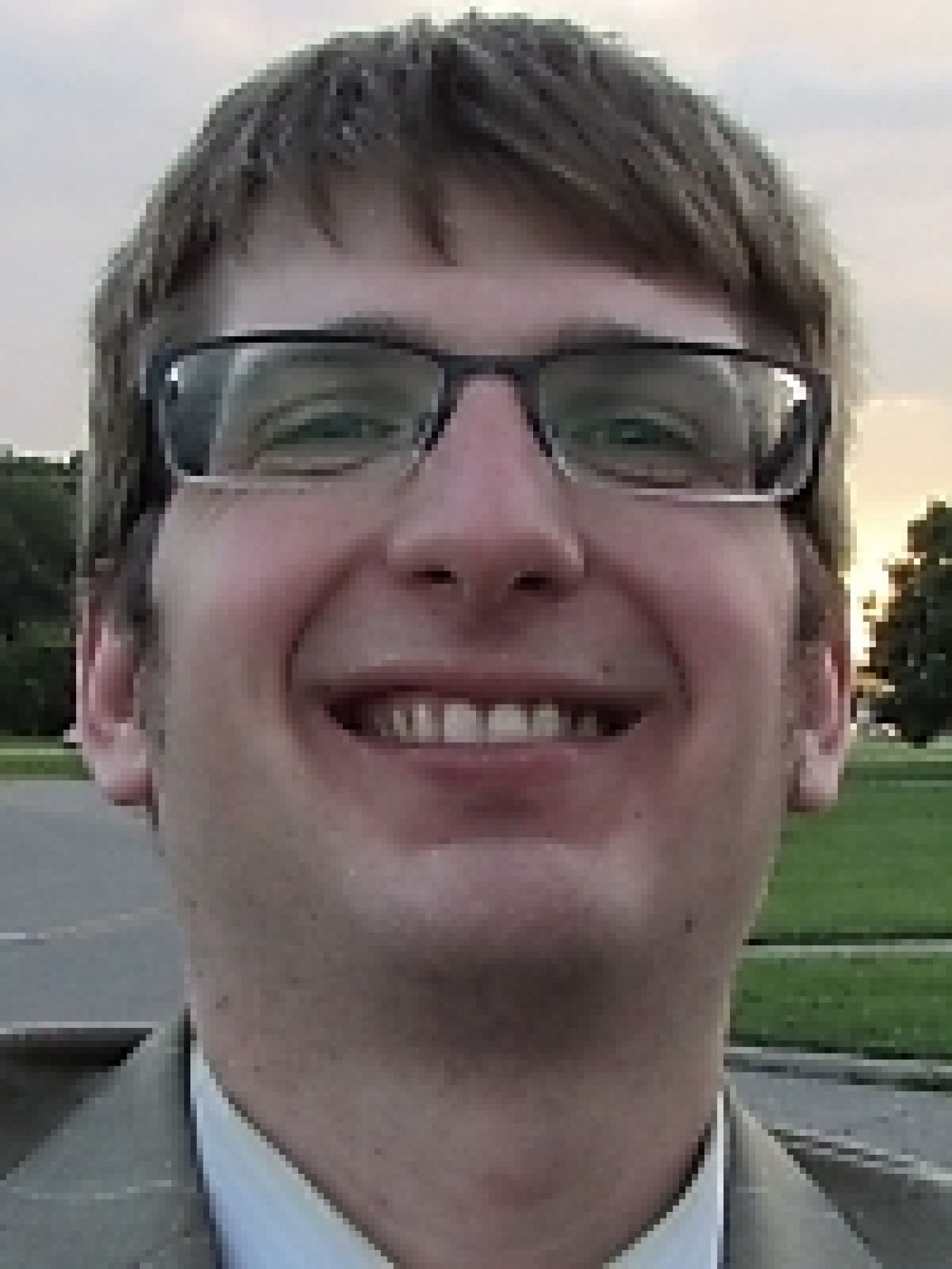 Keith Butkovich, 34
Background: Wayne County retail store manager
Party: Natural Law Party
"My basic platform is that I believe in freedom, both personal and economic freedom," Butkovich told Bridge Magazine.
"You know how to run your life better than I do. I am not a big fan of taxes."
Butkovich stands nowhere if not outside the box in his views of government.
On taxes: "Eliminate the income and property taxes, then the sales tax, and other charges. Taxation is theft," he told the League of Women Voters.
He doesn't say how the state would make up for $18 billion in lost revenue from the sales and personal income tax alone.
Roads and transportation: "The roads would be privatized," he said on his Facebook page. "I am assuming funds would be collected by tolls by those who use them. Other options would be for nonprofits to own some by donations, or businesses to help pay for upkeep as good roads help them move goods."
And he's not crazy about roundabouts. "Roundabouts are expensive, take too much land away from private citizens, and snarl traffic. They should be banned on all government roads."
Gambling: "Gambling should be completely legalized, and casino operators should not have to fight heavy restrictions on where to build. Businesses should also be allowed to operate gaming if they so choose."
Drugs: "Most drugs are illegal, yet people are doing them anyway. It's time to legalize them all. As long as you do not harm another person, I don't care if you smoke marijuana, inject heroin, or drink paint."
Marriage: "Government should get out of marriage," he told the League of Women Voters (LOWV). "Adults should be allowed to marry who they wish, and however many people they wish. A marriage license is just another tax."
Auto insurance: "Reduce auto insurance costs by eliminating no fault and other requirements," he told LOWV. "I would also make carrying insurance optional, as the government should not be able to force you to buy anything."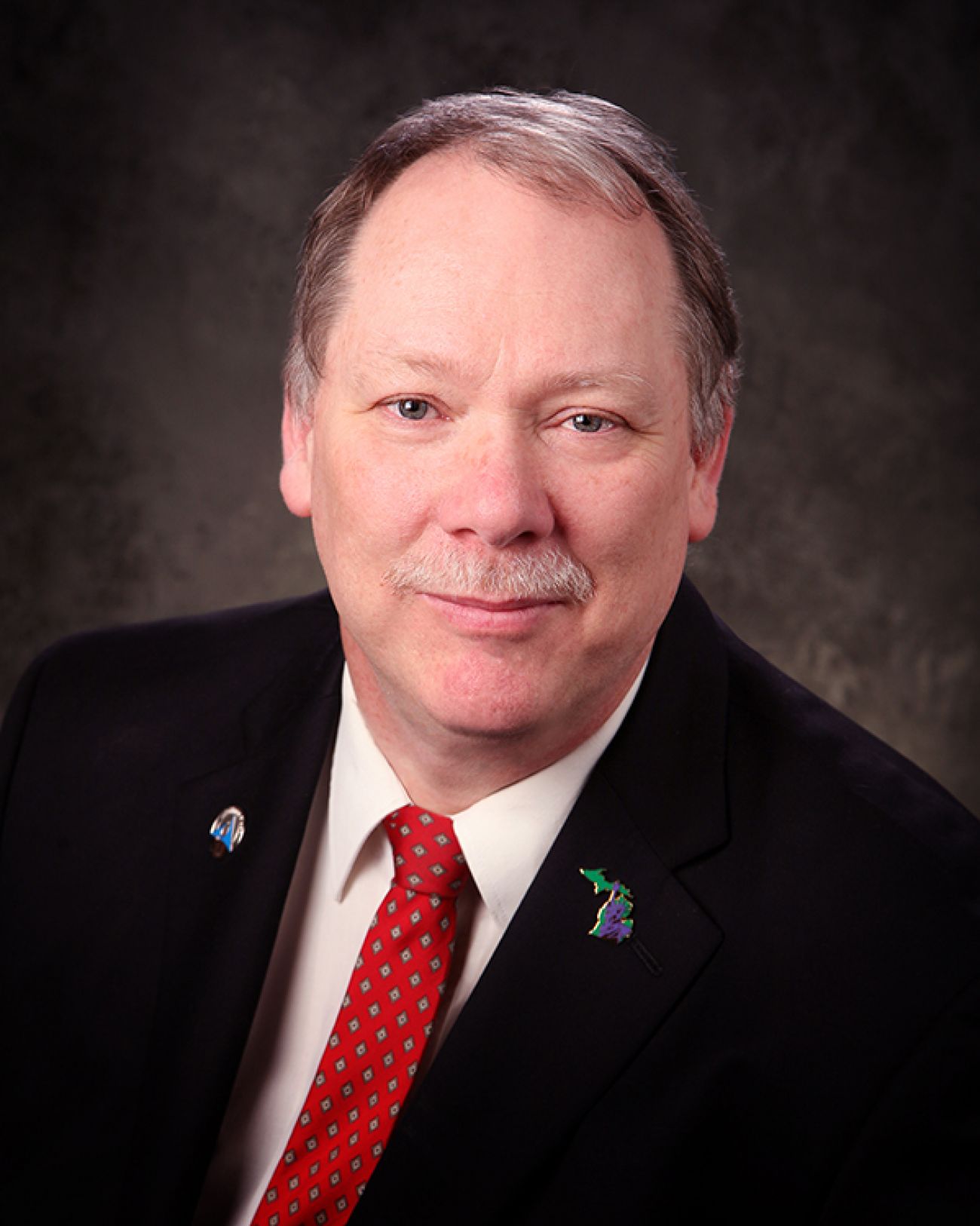 Bill Gelineau, 59
Background: Kent County title examiner
Party: Libertarian Party of Michigan
In keeping with the traditions of his party, the former chairman of the Libertarian Party of Michigan wants less government and more individual rights.
But Gelineau also told Bridge Magazine: "Our purpose is fairly simple. We are here to break the two-party system. Michigan voters deserve to have a competent, competitive voice."
Among Gelineau's proposals is a plan to pardon 16,000 prisoners from the state prison system, at a savings he projects at $750 million.
"We are not going to pardon anyone who had committed a violent act," he said.
He said would eliminate the Pure Michigan marketing campaign – with an annual cost of about $35 million – and many other programs funded by the Department of Talent and Economic Development. He pegged those savings at another $750 million.
He said he would funnel perhaps $500 million from those funds toward infrastructure, with some of the rest dedicated to hiring more K-12 counselors for the state's public schools and to community mental health.
On taxes, he told the League of Women Voters: "I believe we should eliminate the income tax on those under 25 and below $25,000/year income to help lift women and children out of poverty."
He also said he favors "the elimination of corporate subsidies - which squeeze out necessary funding for roads, schools, and other priorities."
He told Bridge Magazine: "I'm a zero tax person… I would work toward becoming more like New Hampshire. New Hampshire has no income tax and they function. They have no sales tax and they function. And they function pretty well."
On civil rights, he told Bridge : "I would extend (Michigan's Elliott-Larsen Civil Rights Act) to transgender people because here's a group of people who have not been allowed to exercise their natural rights."
On Detroit metropolitan redevelopment, he said on his campaign web site he would split Wayne County into two counties, that would consist of the County of Detroit, made up of Detroit and eight surrounding cities. The remainder would be Wayne County.
"Detroit has become a bureaucracy incapable of providing essential services needed by its citizens. Devolution provides opportunity for neighborhoods and neighbors to pull together and create a more effective plan for themselves and their future," he said on his campaign web site.
It's unclear how Gelineau could implement such a complex plan, which would likely face considerable legal and political opposition.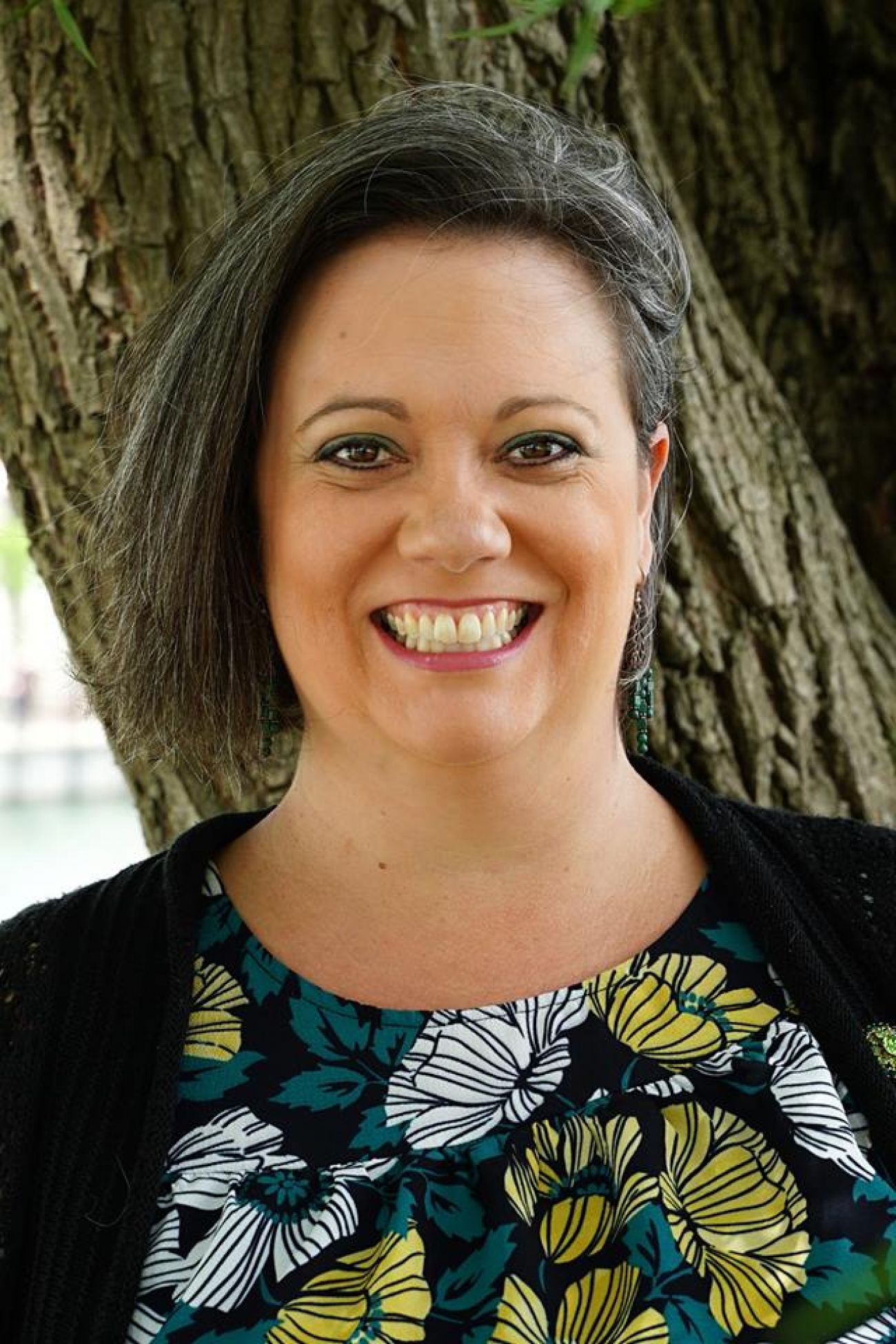 Jennifer Kurland, 37
Background: Wayne County Radio show host
Party: Green Party
At age 19, Kurland became immersed in environmental issues as a canvasser and field manager for Clean Water Action. That focus drives her campaign today for governor.
"I am the only Green Party candidate who has actively campaigned for this office," Kurland told Bridge Magazine. She said she's been putting in 40 to 50 hours a week on candidate forums and grassroots appearances.
"We are only going to get bigger."
Kurland's stands:
On power sources: "We must completely transition over to clean, green, renewable energy," she told the League of Women Voters. "We can fully meet our energy needs with wind, solar, and hydropower. We must charge the full cost of pollution permits to include the health effects to the public, cleanup, and require full disclosure of all chemicals and pollutants released."
Michigan generates just 10 percent of its electricity from renewable sources, so that leaves her goal a long ways off.
Enbridge Line 5: "We must immediately shut down and decommission Enbridge Line 5, and halt all current pipeline projects for future, stringent environmental assessments before future approvals or completion of any pipeline projects."
Economic development: "We must increase the minimum wage to $15-an-hour immediately, and permanently fix the minimum wage to other indicators like inflation, housing, and food costs. Climate change is real and green jobs are the jobs of the future. We can put our tradespeople to work making wind farms, solar panels, and becoming innovators of hydro power."
Civil rights: "We must give the Michigan Civil Rights Commission teeth. This includes expanding Elliot Larson to include all LGBTQIA citizens, and the ability to have some level of enforcement capabilities."
Criminal justice: "We must end the drug war, end the cash bail system, and transform our prisons and police policies to those of community policing."
Education: "We need to make public colleges and universities free to any Michigander who wants to further their education," she states on her campaign website. "The entire state should be a 'promise zone'".
It's unclear how Kurland would fund a free college plan, estimated in 2013 to cost about $1.8 billion a year.
"Once we end the drug war and reform our prison system, we will have additional money already allocated in the budget that should go to public education," she stated.
On K-12 education, she adds: "There must be an end to for-profit charter schools."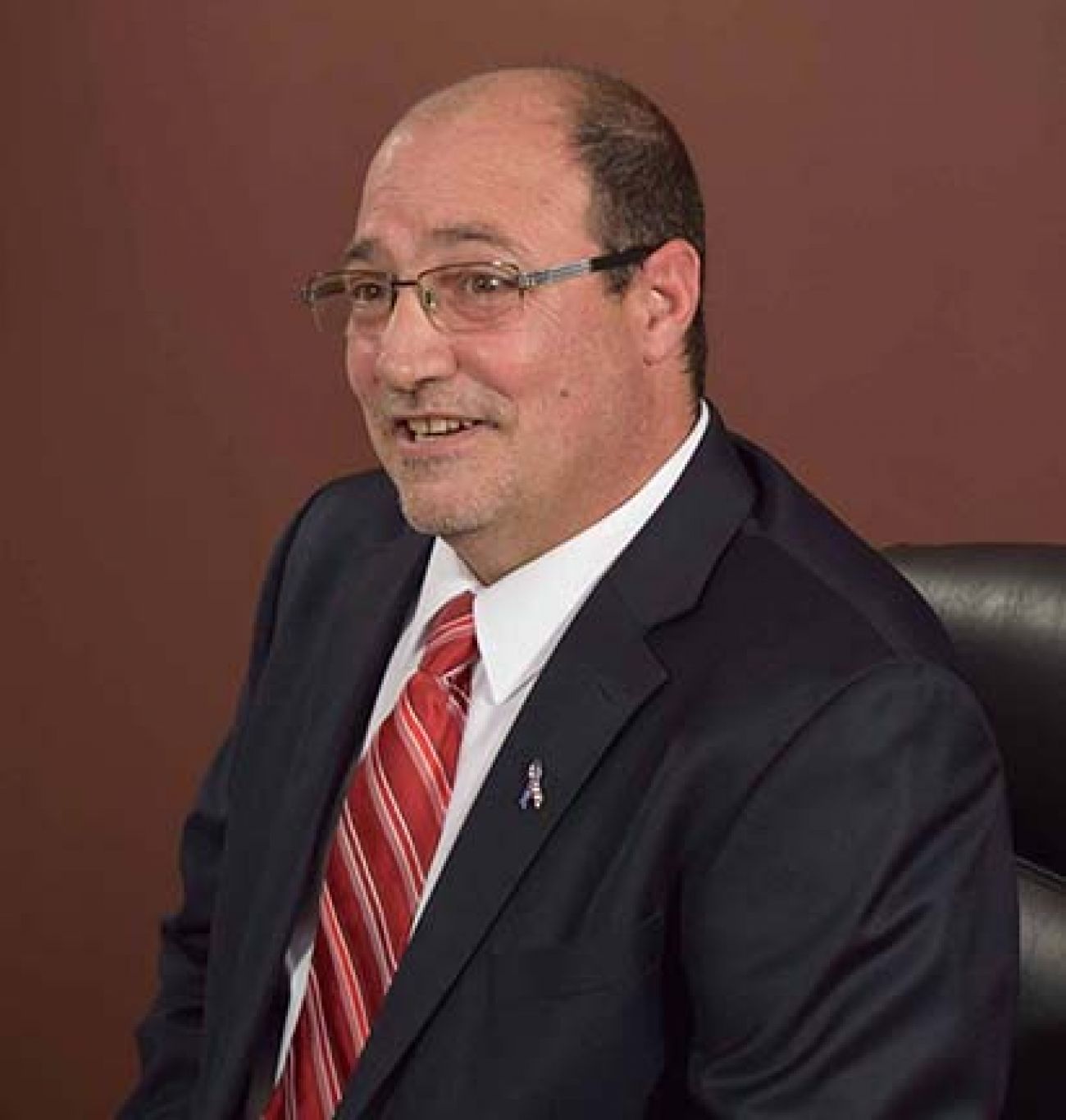 Todd Schleiger, 52
Background: Oakland County truck driver and fleet manager
Party: U.S. Taxpayers Party
After years of prodding from friends that he run for office, Schleiger told MLive the Flint water crisis did the trick.
"I just can't stand by and watch government fail the people of Michigan anymore," Schleiger said.
He told the League of Women Voters his top priorities include: "Lowering Auto Insurance up to 70 percent. I have a plan to lower Health Insurance Premiums by up to 50 percent and creating 500,000 new jobs in Michigan. Between infrastructure, legalized cannabis, solar and wind generation, roads, and environmental (we can do) this all in 4 years."
Schleiger told Bridge he would generate 250,000 jobs through a $40 billion, 4-year plan to upgrade infrastructure and would pay for it by "restructuring taxes" and cutting waste.
He estimated that legalization of recreational marijuana could generate up to 150,000 jobs. That may be optimistic. A study found that legalization of marijuana in Colorado – with a population of 5.7 million compared to Michigan's 10 million - generated only about 18,000 jobs.
Schleiger said he would cut health insurance premiums by "opening up" Medicaid to the broader insurance market. By federal law, Medicaid is limited to households earning up to 138 percent of the poverty level.
On education: He says he would bring minimum teacher pay to $60,000, though it's unclear where funding for higher teacher pay would come from.
Renewable energy and Line 5: "The answer to Enbridge Pipeline 5 is simple and straightforward, it has to go. (No) amount of insurance or promises can pay for a devastating leak if it were to occur. We are the stewards of the land and must do all that we can to support it, that is why I will mandate an increase in percentages to renewable energy to 33 percent by 2025."
Taxes: Schleiger would change Michigan's 4.25 percent income tax to a progressive tax, with taxpayers earning up to $150,000 paying 2.5 percent; those with incomes between $150,000 and $350,000 paying 4.25 percent; and those above $350,000 paying 6 percent.
Any shift from a flat personal income tax requires voters to approve an amendment to the state constitution.
Related: 2018 Bridge Michigan Voter Guide: Links to our relevant election coverage
Only donate if we've informed you about important Michigan issues
See what new members are saying about why they donated to Bridge Michigan:
"In order for this information to be accurate and unbiased it must be underwritten by its readers, not by special interests." - Larry S.
"Not many other media sources report on the topics Bridge does." - Susan B.
"Your journalism is outstanding and rare these days." - Mark S.
If you want to ensure the future of nonpartisan, nonprofit Michigan journalism, please become a member today. You, too, will be asked why you donated and maybe we'll feature your quote next time!