Where Michigan candidates for Senate, Congress stand on health care, ACA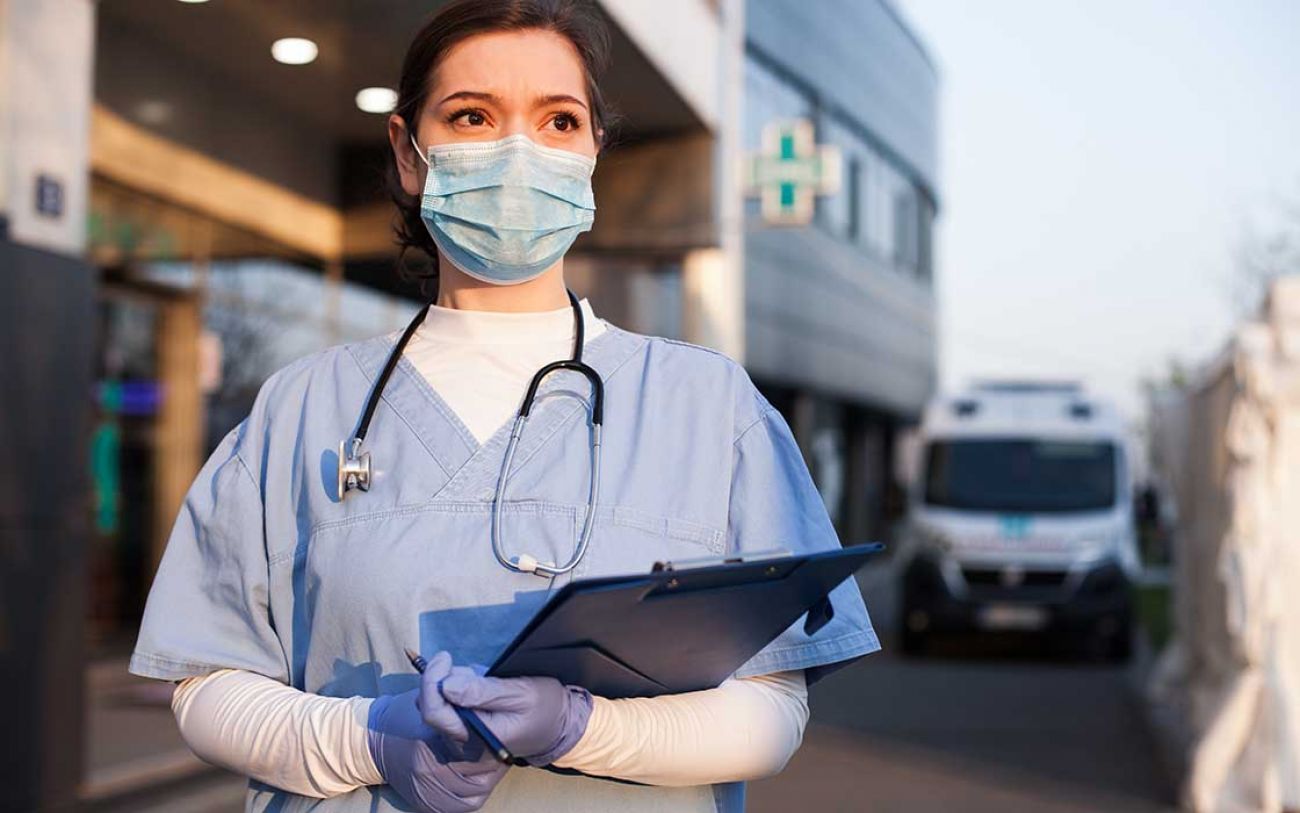 If you have a television and live in Michigan, then you've almost certainly seen campaign ads about health care — and are likely tired of them.
In Michigan's tight U.S. Senate race, Republican John James and incumbent Democrat Gary Peters have aired dueling ads about health insurance for months. Same goes for Republican Peter Meijer and Democrat Hillary Scholten in the 3rd congressional district to represent west Michigan, or numerous other races statewide.
Democrats (like Peters) accuse Republicans (like James) of jeopardizing protections for 4.1 million Michiganders with pre-existing conditions by advocating for the repeal of the Affordable Care Act.
Republicans (like Meijer) accuse Democrats (like Scholten) of pushing massive health care plans that could raise taxes, close hospitals and separate patients from doctors.
This election season, Bridge Michigan has seen so many of the ads, framed in such familiar ways, that fact-checking each political advertisement would be redundant.
Instead, Bridge is laying out the facts in one place, compiling a list of where each of the candidates in key federal races across the state stand on health care, how they have voted while they have held office, and what they plan to do if they are in office in 2021.
Here's what you need to know about the health care debate.
The Plans
The Affordable Care Act, or "Obamacare," was approved in 2010. It expanded Medicaid, gave subsidies to those within 400 percent of the federal poverty level, made it illegal for health insurance providers to discriminate against people with pre-existing conditions, banned lifetime caps on health insurance coverage and allowed those under 26 to remain on their parents' plans. It also instituted an individual mandate that made those without health insurance pay a tax penalty.
Within the first five years, 1.2 million Michiganders gained health care access due to the ACA, which lowered the state's uninsured rate by 53 percent. The law was funded by the individual mandate, and a 3.8 percent tax increase on investment income for households with over $250,000 in income, and individuals with over $200,000 in income.
The individual mandate was repealed in 2017, but a repeal of the rest of the law failed. The ACA is the only U.S. law that protects citizens with pre-existing conditions.
The American Health Care Act was Republicans' failed effort to replace the ACA. Introduced in 2017, it would have repealed the Medicaid expansion, drastically cut spending and eligibility, eliminated tax credits for health care costs and abolished taxes for higher earners.
But the bill would have kept popular provisions of the ACA, such as the bans on denying coverage to those with pre-existing conditions and lifetime coverage caps, and the rule allowing children to stay on parents' plans until 26.
A Public Option is a plan favored by many Democrats including presidential nominee Joe Biden that would keep the ACA and allow people to buy government-controlled health plans to compete with private plans.
Different plans come with different levels of coverage and different ways to pay for them, but Biden's plan will cover an estimated 97 percent of Americans while raising taxes on Americans with an income of $400,000 or more.
Medicare for All is a plan favored by liberal Democrats that would abolish the private health care market and offer universal coverage for all Americans. It would cost some $3 trillion per year, require a significant tax increase (likely on high-income earners and on capital gains tax) but would provide universal coverage with no cost to consumers.
Abolishing the private health care market may cause massive job losses, though some studies dispute that point.
President
Donald Trump, Republican
Joe Biden, Democrat
Senate
Gary Peters, Democrat
John James, Republican
1st Congressional District
The sprawling district includes much of the northern Lower Peninsula and entire Upper Peninsula. It has been represented by Republicans since 2011, and was represented by the Democratic party for the 78 years before then.
Jack Bergman, Republican, took office in 2017
Dana Ferguson, Democrat, a carpenter
2nd Congressional District
Covers much of western Michigan, including Lake, Muskegon, Newaygo, Oceana, and Ottawa counties and areas of Allegan, Kent, and Mason counties. Held by Republicans since 1967.
Bill Huizenga, Republican, took office in 2011
Bryan Berghoef, Democrat, a pastor and author
3rd Congressional District
Covers Ionia, Barry, and Calhoun counties and portions of Kent and Montcalm counties, including the city of Grand Rapids. It is represented by Justin Amash, a former Republican turned Libertarian who is not seeking re-election.
Peter Meijer, Republican, a businessman
Hillary Scholten, Democrat, immgiration attorney
4th Congressional District
Covers central Michigan,including Clare, Clinton, Gladwin, Gratiot, Isabella, Mecosta, Midland, Missaukee, Ogemaw, Osceola, Roscommon, Shiawassee and Wexford counties and portions of Montcalm and Saginaw counties. The seat has been held by Republicans since 1935.
John Moolenaar, Republican, in office since 2015
Jerry Hilliard, Democrat, former teacher
5th Congressional District
Covers the eastern Lower Peninsula, including Arenac, Bay, Genesee, and Iosco counties and parts of Saginaw and Tuscola counties. Democrats controlled the seat since 1993.
Dan Kildee, Democrat, in office since 2013
Tim Kelly, Republican, former state House member
6th Congressional District
Covers southwest Michigan, including Van Buren, Kalamazoo, St. Joseph, Cass, and Berrien counties and a part of Allegan County. The seat has been held by Republicans for more than 30 years.
Fred Upton, Republican, in office since 1987
Jon Hoadley, Democrat, state House member
7th Congressional District
Covers southern Michigan, including Branch, Eaton, Hillsdale, Jackson, Lenawee and Monroe counties and a portion of Washtenaw County.
Tim Walberg, Republican, in office since 2011
Gretchen Driskell, Democrat, former state House member
8th Congressional District
Covers central and eastern Michigan, including Livingston, Ingham and parts of Oakland counties. Republicans had controlled the district from 2001 to 2019.
Elissa Slotkin, Democrat, in office since 2019
Paul Junge, Republican, former Trump administration official
9th Congressional District
Covers parts of Oakland and Macomb counties. It has been represented by Democrats for 21 of the past 27 years.
Andy Levin, Democrat, in office since 2019
Charles Langworthy, Republican, Navy veteran
10th Congressional District
Covers Michigan's Thumb, including Huron, Lapeer, Sanilac, and St. Clair and parts of Macomb and Tuscola counties. Republicans have controlled the district since 2003. Incumbent Republican Paul Mitchell is not seeking re-election.
Lisa McClain, Republican, businesswoman
Kimberly Bizon, Democrat, climate activist
11th Congressional District
Coves suburban Detroit, including parts of Oakland and Wayne counties. It had been represented by Republicans for six years before 2019.
Haley Stevens, Democrat, in office since 2019
Eric Esshaki, Republican, former nursing home worker
12th Congressional District
Coves Detroit's western suburbs, including parts of Wayne and Washtenaw counties. It has been a Democratic district for decades.
Debbie Dingell, Democrat, in office since 2015
Jeff Jones, Republican, former health Insurance executive
13th Congressional District
Covers parts of Wayne County, including much of Detroit and western suburbs. It has been represented by Democrats since 1949.
Rashida Tlaib, Democrat, in office since 2019
David Dudenhoefer, Republican, deputy state coordinator for the Campaign for Liberty
14th Congressional District
Covers parts of Wayne and Oakland counties, including parts of Detroit and northern suburbs up to Pontiac. It has been represented by Democrats since 1949.
Brenda Lawrence, Democrat, in office since 2015
Robert Vance Patrick, Republican, contractor
Patrick pledged to Campaign for Liberty that he would work to repeal the ACA and reduce government involvement in healthcare. Patrick reiterated the pledge to Bridge on Oct. 21.
We're not just a news organization, we're also your neighbors
We've been there for you with daily Michigan COVID-19 news; reporting on the emergence of the virus, daily numbers with our tracker and dashboard, exploding unemployment, and we finally were able to report on mass vaccine distribution. We report because the news impacts all of us. Will you please support our nonprofit newsroom?