A year into online gambling, Michigan problems multiply as Super Bowl nears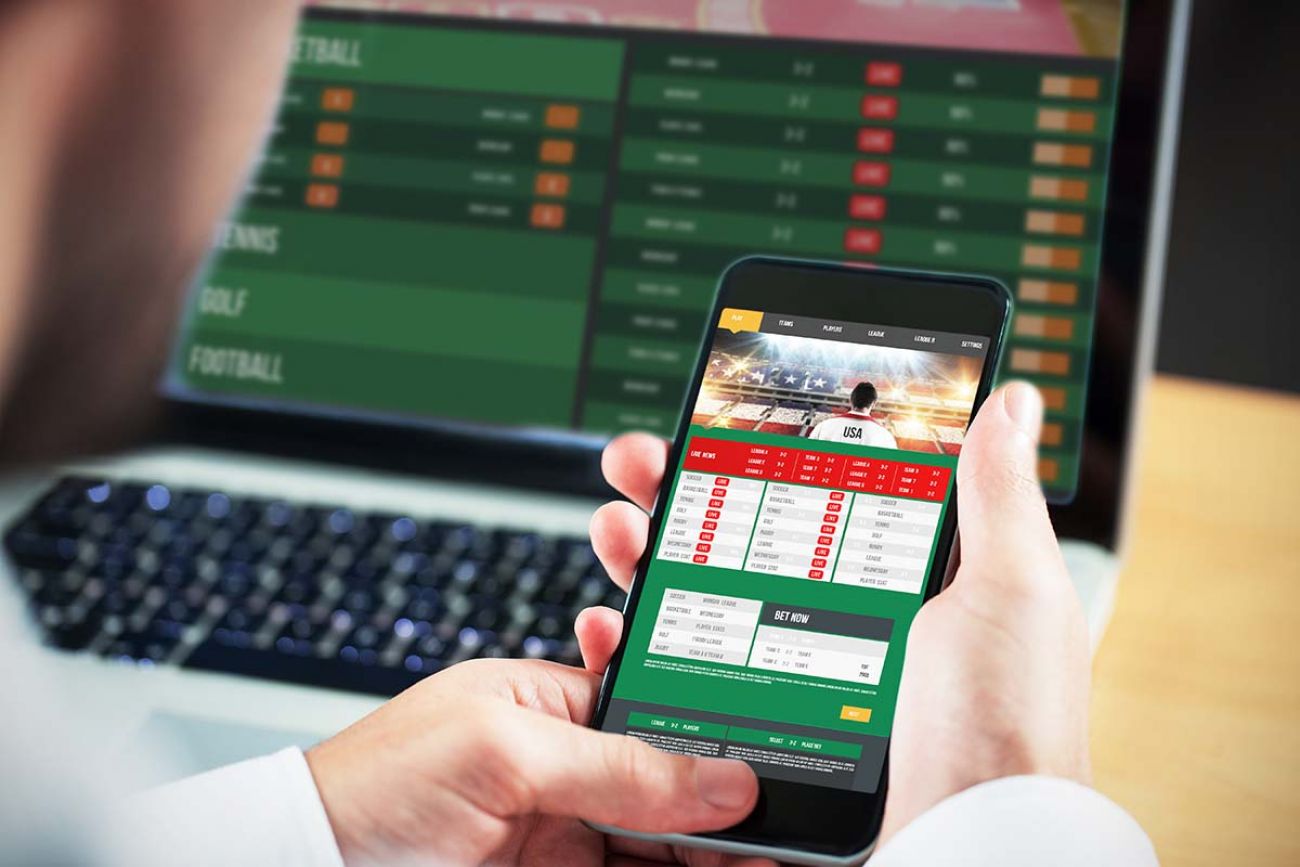 Celebrities are the faces of big-budget television advertisements for sports betting, including Jamie Foxx, who promotes BetMGM's "The King of Sportsbooks" campaign. (Shutterstock)
Michigan Government
A year into online gambling, Michigan problems multiply as Super Bowl nears
It's been nearly two decades, but Kirtus Thurston still recalls the buzz of Super Bowl Sunday as he laid down bets through a bookie. He bet on which team would win. The point spread. Who scored first.
He even wagered on who won the pregame coin toss.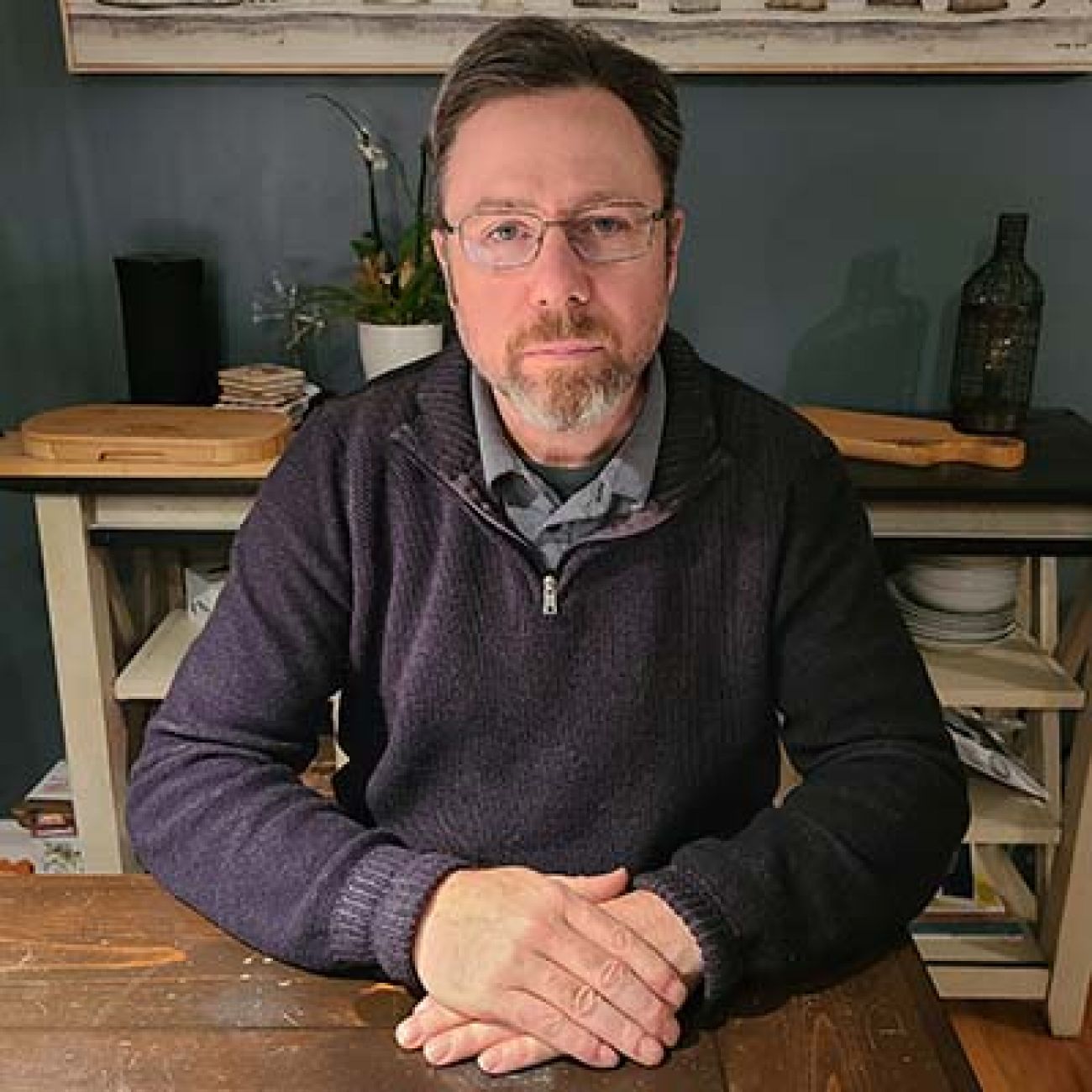 Oakland County resident and recovering gambling addict Kirtus Thurston: "I always thought I was going to win it back." (Courtesy photo)
Related:
And if he lost a thousand dollars or more? "I was still betting, because I always thought I was going to win it back," he said.
Thurston, a 49-year-old recovering gambler who lives in Oakland County, said he placed his last wager 19 years ago after his compulsion all but ruined his life.
But he said he worries about the personal wreckage to other lives as this Sunday's Super Bowl nears, a year after Michigan legalized online gambling and sports betting. It's the mother of all betting days. An estimated 23 million Americans wagered $4.3 billion on last year's Super Bowl, including a record 7.3 million who bet online. Analysts predict this year's game will produce an even larger amount in online betting.
Studies show the vast majority of people wager safely and within their means. But for those fighting addiction, the ubiquity of online gambling marketing and smart-phone apps can make Super Sunday a day of torment.
"Life and death is at stake for some people on the Super Bowl," Thurston said. "It's the chance for people who owe a lot of money to win it all back or break even ─ or owe even more."
While it may be premature to gauge the social impact of online gambling on Michigan, early returns are troubling.
The state registered 4,463 calls to its problem gambling helpline in 2021, nearly triple the calls in 2020, the year before online gambling was approved. And referrals by the state for people to receive gambling treatment spiked by 42 percent: from 295 referrals in 2020 to 420 last year. The true number of people with gambling problems is almost certainly far higher, since only one person in 10 with a gambling disorder is estimated to seek treatment.
According to Alia Lucas, a gambling disorder specialist with the Michigan Department of Health and Human Services, Michigan funneled about $4 million last year from lottery revenues and gambling tax proceeds to programs that combat problem gambling. That included about $1.2 million for informational radio and TV ads highlighting gambling warning signs and where to get help, as well as funds for gambling counselors, an annual gambling disorder symposium and a contract to support regional gambling disorder coordinators.
Calls to the state gambling helpline (1-800-270-7117) are fielded by trained clinicians. Callers who meet at least five of 13 metrics for determining if someone may have a gambling disorder are referred to counselors who specialize in treating gambling addiction. The state pays for 12 treatment sessions.
But the state website reveals a glaring lack of such specialists, with 64 of Michigan's 83 counties listing no counselors. Just one counselor is listed for the entire Upper Peninsula. Several listed contact numbers were disconnected, while counselors listed at other practices were no longer there. One contact number was answered by a driving school.
Lucas called the lack of counselors in many counties a "constant concern," adding that many people in need of treatment do so through remote telehealth sessions if there is no counselor nearby.
She said MDHHS has ramped up its informational ads on problem gambling in advance of the Super Bowl, but conceded it's hard to compete with the barrage of enticing casino and sports betting ads that have flooded the airwaves over the past year, including a stream of television commercials during football broadcasts, by wagering platforms like DraftKings and BetMGM.
"We don't have a stream of funds where we can match ad for ad," Lucas said.
Spotting a gambling disorder
Studies show most people can wager for fun, without any harm. But for a small number of people, gambling becomes compulsive, ruining lives and destroying savings. Here are some warning signs for gamblers and their families:
For the gambler:
Gambling to escape worry or trouble
Gambling to get money to solve financial difficulties
Unable to stop playing regardless of winning or losing
Gambling until the last dollar is gone
Losing time from work due to gambling
Borrowing money to pay gambling debts
Neglecting family because of gambling
Lying about time and money spent gambling
For families:
Unexplained financial problems
Shrinking from social or group activities
Emotional distress, anger, depression
Lack of communication
Items of value lost or missing
Family members working overtime or taking a second job to make ends meet
A family member absent from or disinterested in family activities
Source: Nevada Council on Problem Gambling
Gambling pitches are seemingly everywhere, not only dominating commercials during games, but seeping into other corners of the sports world. Last March, Fox Sports Detroit was rebranded as Bally Sports Detroit. Last fall, BetMGM was named as the approved sportsbook operator of the NFL. And in January, Caesars Sportsbook & Casino entered into a sponsorship deal with Michigan State University to become the "official sports betting partner of Spartan Athletics."
Asked by Bridge about problem gambling, a spokesperson for DraftKings cited notices on its website advising users to adhere to responsible betting, including this statement: "It's important to remember that you should only bet what you can afford and always set reasonable limits for yourself. From the second you open your account to the moment you collect your winnings, our number one priority is to make sure you're playing safely and responsibly."
It also included a series of tips for responsible gambling, including setting an affordable budget for betting, setting a time limit on wagering and a warning against "chasing your losses."
BetMGM offers similar cautions about responsible gamling on its site, while touting its efforts to promote awareness of problem gambling.
To be sure, for the vast majority of people gambling or sports betting is a harmless diversion that's unlikely to lead to destructive personal consequences.
But for at least 1 percent of the U.S. adult population ─ or about 75,000 people in Michigan ─ gambling can slide into an addiction that is tied to higher rates of depression, bankruptcy divorce and suicide, with the average debt of pathological gamblers pegged at nearly $40,000. Mounting research underscores why gambling addiction is so powerful ─ it activates the brain's reward circuitry much the same way as drugs like alcohol or cocaine.
Research also suggests that the closer the temptation, the greater the risk. A research study from 2005 found that adults living within 10 miles of a casino were 90 percent more likely to be problem gamblers.
Online gambling considerably narrows that proximity.
"Now look at what we have with cell phones, a bet is 6 inches away," said Michael Burke, executive director of the Michigan Association on Problem Gambling, a Portage-based nonprofit.
Burke pointed to New Jersey, the first state to approve online gambling in 2013, as a harbinger of what Michigan could be facing. In 2017, Rutgers University's Center for Gambling Studies released findings showing a 6.3 percent rate of gambling disorders among overall residents who gamble — triple the rate surveys found in other population samples. The rates were far higher for those gambling online: with 10.5 percent reported as having a gambling disorder and 21.6 percent reported as problem gamblers.
Of course, there's another side to online gambling's impact on Michigan ─ the amount of government revenue it generates.
Internet casinos and sports betting produced $1.4 billion in revenue in Michigan in online gaming's inaugural year. According to the Michigan Gaming Control Board, internet casino gaming generated $1.1 billion while online sports betting produced $292 million. Michigan became the third state to generate more than $1 billion in annual revenue from online casino games and poker, according to PlayMichigan.com, a site that covers gaming in the state.
Online gambling and sports betting operators paid $209 million in internet gaming taxes and fees to the state in 2021, nearly $60 million to Detroit and $22 million to tribal governing bodies.
Former state Rep. Brandt Iden, R-Kalamazoo, who authored the legislation legalizing online betting, told Bridge that revenue return to the state turned out better than he expected. Iden left the legislature in 2020 and took a job a year ago as head of government affairs for Sportradar, a sports gambling data giant.
"I thought the revenue would be $150 million statewide. We blew right by that," Iden said.
But he acknowledged there will be a rising price paid by some.
"We do know that as gaming continues to expand, you are going to see more people subject to addiction," Iden said. "We want to make sure we are treating them and helping them."
In Genesee County, Steven Brooks has counseled people addicted to gambling for 15 years. That includes many whose habits cost them their job, marriage or left them saddled with credit card debt.
Brooks said the pattern is often the same.
"People lose money, and then they start to chase their losses. That's when they get into real serious trouble."
And over the past year, Brooks said he's been seeing a new group of clients ─ online gamblers, many of them young.
"I think this is going to be a nightmare," Brooks said. "Now people don't have to go anywhere to gamble. They can do it on their lunch break if they want. You're going to see a lot more people in their 20s. And they don't have the money to lose."
Thurston, the recovering gambler, said his drive to gamble began as early as age 10 or 11, when he hustled pool games for $5 or $10 a rack in suburban Detroit.
"By the time I was 13, they were letting me into bars to play pool," he said.
He moved a decade later to St. Louis, and his gambling took on new dimensions the day he walked into a downtown riverboat casino. He played the slots, poker, "betting with money I didn't even have."
He added sports betting to the mix, placing wagers through illegal bookies on baseball and football.
"Sports betting is intoxicating ─ the Super Bowl was the most fantastic time. You're sitting at home in your living room, and you feel just like you're part of the game because you have bets on it."
After five years in St. Louis, Thurston wound up broke, "living in my car with a yellow lab. I came back to Michigan with my tail between my legs. I knew I needed help."
He got that help in 2002 at a treatment center in West Bloomfield, where he said he was sent as part of his probation on a minor drug charge. He said a counselor recognized that his underlying issue was an unquenchable thirst for gambling.
"I wouldn't be here now if it wasn't for that. I consider him the man who saved my life," said Thurston, who is now married, a restaurant manager and free of gambling.
But he wonders how many like himself will be so fortunate.
"I just hope there is help out there for people who need it," he said. "You just have to separate yourself from that first bet and take it one day at a time, sometimes one moment at a time."
Where to get help for problem gambling
Call the Michigan Problem Gambling Helpline at 1-800-270-7117. Trained counselors are available 24 hours a day, seven days a week by phone or virtually to provide help and address issues related to gambling disorder, including screening services and referrals to treatment or support groups.
Only donate if we've informed you about important Michigan issues
See what new members are saying about why they donated to Bridge Michigan:
"In order for this information to be accurate and unbiased it must be underwritten by its readers, not by special interests." - Larry S.
"Not many other media sources report on the topics Bridge does." - Susan B.
"Your journalism is outstanding and rare these days." - Mark S.
If you want to ensure the future of nonpartisan, nonprofit Michigan journalism, please become a member today. You, too, will be asked why you donated and maybe we'll feature your quote next time!