Headache? Sore throat? Pay attention to these new coronavirus symptoms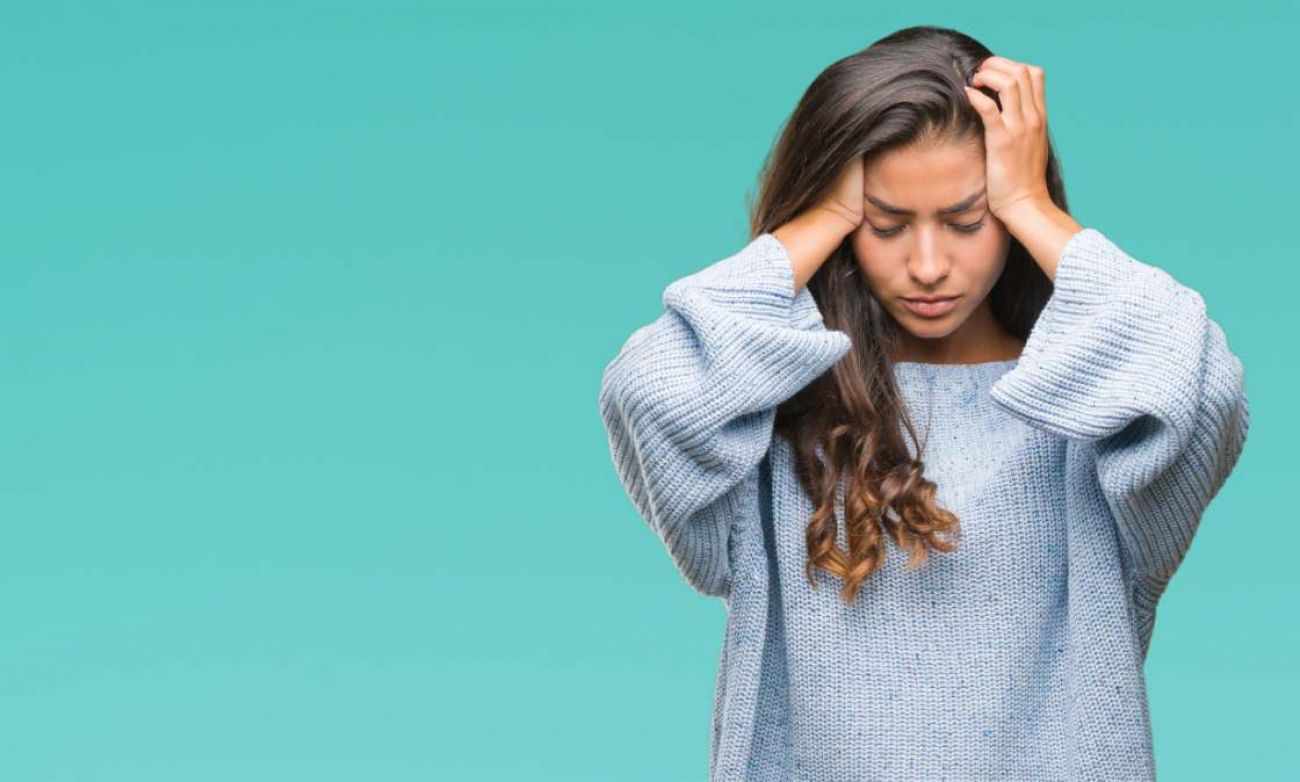 The U.S. Centers for Disease Control and Prevention this week tripled its list of symptoms for COVID-19, reflecting a growing understanding of the novel coronavirus and how it presents in patients.
The six new symptoms — muscle pain, chills, repeated shaking with chills, headache, sore throat and a new loss of sense of smell or taste — join the first-to-be-recognized trio of fever, cough and shortness of breath. People with at least two of the newly-added symptoms may have COVID-19, the CDC says, even in the absence of other symptoms.
They are just the most common of an expanding list of "atypical" symptoms emerging as more people fall ill and healthcare workers and patients share their experiences of COVID-19, doctors treating the disease told Bridge.
"Of course everybody thinks about this as affecting the lungs and the respiratory tract, but it's doing a lot of things in other parts of the body as well," said Dr. Alan Taege, an infectious disease specialist treating COVID-19 patients at The Cleveland Clinic in Ohio.
Better understanding the emerging constellation of symptoms, Taege and others say, should help healthcare workers in evaluating who should get tested for the novel coronavirus, and may also help reduce its spread — if people with headaches or sore throats treat these as possible signs of COVID-19, they may be more likely to stay away from others.
Here's what we know about the symptoms of COVID-19, and what you should be looking for if you or a family member fall ill.
Most common

— and worrisome — symptoms remain

Fever, cough and shortness of breath are still the most commonly reported symptoms of COVID-19, and doctors say these are still the symptoms that should, and do, send most people to the hospital.

But because most people who seek care are very sick by the time they get to the hospital, these symptoms may just be the last, and most obvious, in the progression of the disease.

"To be honest, we're probably not asking them much about headache and muscle pain, and some of these milder symptoms," when a patient has a high fever or difficulty breathing, said Dr. Preeti Malani, chief health officer at Michigan Medicine Infectious Disease.

Malani and other doctors treating COVID-19 patients said almost all the hospitalized patients they see have a cough or shortness of breath. Not all have a fever, though.

"Some of us will have a higher tendency to fight infection with fever… and others don't," said Dr. Odaliz Abreu Lanfranco, an infectious disease specialist at Henry Ford Health System. "It's not good or bad, it's just one response of the body to infection."

Rates of fever in those who show up to the hospital and are confirmed to have coronavirus have ranged from 30 percent in a large group of patients in New York, up to 99 percent of a much smaller sample in China, though in many cases where there was no initial fever, a fever developed at some point during the course of the illness, even if it was low.

Fever — or lack thereof — can be influenced by the immune system and medications a patient is taking, said Dr. Rachel Klamo, an osteopathic family physician who has treated patients with COVID-19 at Ascension Providence Rochester Hospital. "Though fever is a valuable, objective tool, lack of a fever shouldn't prevent someone from seeking care if they're experiencing" a cough or shortness of breath.
'Atypical symptoms' are likely common
While the trio of fever, cough and difficulty breathing remain most common in people who are sick enough with the virus to seek medical care, there are likely symptoms that are far more common among those who stay home.
Some of these include the six added by the CDC to the coronavirus symptom list, but there are others, too.
"We will continue to see more things show up until we can really accumulate and analyze a lot of data, and we will find a very wide range of symptoms here," said the Cleveland Clinic's Taege.
Right now, these include gastrointestinal problems such as diarrhea, fatigue, confusion and apathy, weight loss, dehydration and lack of appetite, among others.
Some of these could be explained by the virus's effect on the senses of smell and taste, which are intertwined. It's unclear why, or exactly how, but it seems that for some people (the exact percentage remains unclear) the virus causes a loss of sense of smell, a phenomenon called anosmia. It's not too surprising: other viruses that attack the respiratory system also cause anosmia.
Taege said he's seen anosmia in about a third of his COVID-19 patients, though he admits this is a "highly unscientific" estimate.
However common it may be, or why it's happening, the loss of smell can have dangerous consequences, particularly for people who are older or already ill, and can lead to a loss of appetite, weight loss and dehydration.
"They show up confused and lethargic, and typically they just stop eating and drinking and often appear apathetic and become much less active than what they normally would," said Taege. He advises those checking in on or caring for an older adult to watch for these symptoms, even in the absence of fever, cough, or difficulty breathing.
Perhaps the other most common, less-reported symptom of the novel coronavirus is fatigue — profound, crushing fatigue, doctors told Bridge.
"Though it's not listed as a symptom, most of the patients are extremely fatigued, knocked out, kind of, from the infection," said Klamo of Ascension, who treated about 25 patients with coronavirus in two days of rotation in April.
It would be rare, though, she said, for this to be the only symptom of the virus.
Many people infected by the novel coronavirus, particularly those who aren't seriously ill, may have a single predominant symptom. Young patients seem to have higher rates of diarrhea, for example, though this doesn't usually become a problem unless there is severe dehydration as a result.
"Most of us who will have this infection either don't know about it or it just will go away," said Abreu Lanfranco
of Henry Ford, because symptoms are not severe enough to warrant seeking medical attention.
For now, knowing more about these less-reported symptoms of coronavirus isn't having a big impact on patient care, or on who gets tested. That's because there still aren't enough tests available in Michigan to expand testing to people with only mild or atypical symptoms, and there are no scientifically validated treatments beyond supportive care.
And going to the hospital if you only have mild symptoms won't change your care (you'll likely be sent home) but may expose more people unnecessarily to the virus.
But as testing expands, said Michigan Medicine's Malani, knowledge of some of the more subtle indicators of the disease, especially in its early stages, should help public health officials decide how to target testing, and help convince people to stay home when they feel even mildly ill.
"When everyone is staying at home it's one thing, but as people start to re-engage in life, having a longer list of symptoms is helpful in the sense that maybe before you wouldn't have really thought about that sore throat, but now that means that you're not going to go to work today," she said.
"If we get to a point where there's limited spread in the community and we really want to know if it's out there, then we might want to have a really low threshold to test people," she said.
Much remains unknown
Still, much remains unknown about the virus, its symptoms, and what those symptoms can tell us about containing its spread.
The main problem with containing further outbreaks once stay-at-home orders are lifted is asymptomatic people, and those with few or very mild symptoms. While it's still unclear exactly what proportion of people with coronavirus infection in the population have no symptoms, it could be larger than the 25 percent estimated by the CDC.
In New York, about 14 percent of 3,000 randomly tested people without symptoms tested positive for coronavirus antibodies, about 10 times the expected rate based on diagnostic testing there, according to Bloomberg. Asymptomatic cases were even higher on the carrier USS Theodore Roosevelt (50 percent) and Diamond Princess cruise ship (18 percent).
And we still know very little about how and when these people are contagious, said Malani.
"Is it only people with symptoms, is it everybody? Are you more contagious if you have more symptoms? It seems like if you're coughing a lot, you might be more contagious, but it turns out it just depends," she said.
Even within her own small social network, she added, she's seen plenty of anecdotal evidence of the disease acting in less-than-predictable ways — older adults with mild or no symptoms at all, and younger, seemingly healthy people who become gravely ill.
"So the problem is that we're making these broad statements based on only snapshots," she said. "And until we have a full picture of what 50 million people with infection look like — not just the million that we happen to diagnose because they were sick enough to come to the hospital — we won't know."
That full picture could be coming in the next month or two, the doctors told Bridge.
What researchers discover could look very different in the United States compared to other parts of the world, said Abreu Lanfranco.
"You can't generalize how this is going to present, how this is going to affect your community without understanding the background of the community that you care for," he said, adding that Detroit's large African-American population, high level of poverty and incidence of chronic disease make the situation there different than China, or even other parts of the United States.
Fully understanding the virus and its symptoms, including the atypical ones, may also mean that we find that far more people have died of COVID-19 than previously thought.
As lockdowns continue and people have become increasingly reluctant to go to the hospital, some particularly hard-hit cities, such as Detroit, New York and Boston, have recorded higher than usual numbers of deaths at home from unknown causes.
"Now, as they're looking back, [the deaths] could well have been COVID-19," said Taege. "And probably a lot of these people had atypical or minor symptoms."
RESOURCES:
Only donate if we've informed you about important Michigan issues
See what new members are saying about why they donated to Bridge Michigan:
"In order for this information to be accurate and unbiased it must be underwritten by its readers, not by special interests." - Larry S.
"Not many other media sources report on the topics Bridge does." - Susan B.
"Your journalism is outstanding and rare these days." - Mark S.
If you want to ensure the future of nonpartisan, nonprofit Michigan journalism, please become a member today. You, too, will be asked why you donated and maybe we'll feature your quote next time!