Henry Ford and Beaumont have Michigan's first same-day coronavirus tests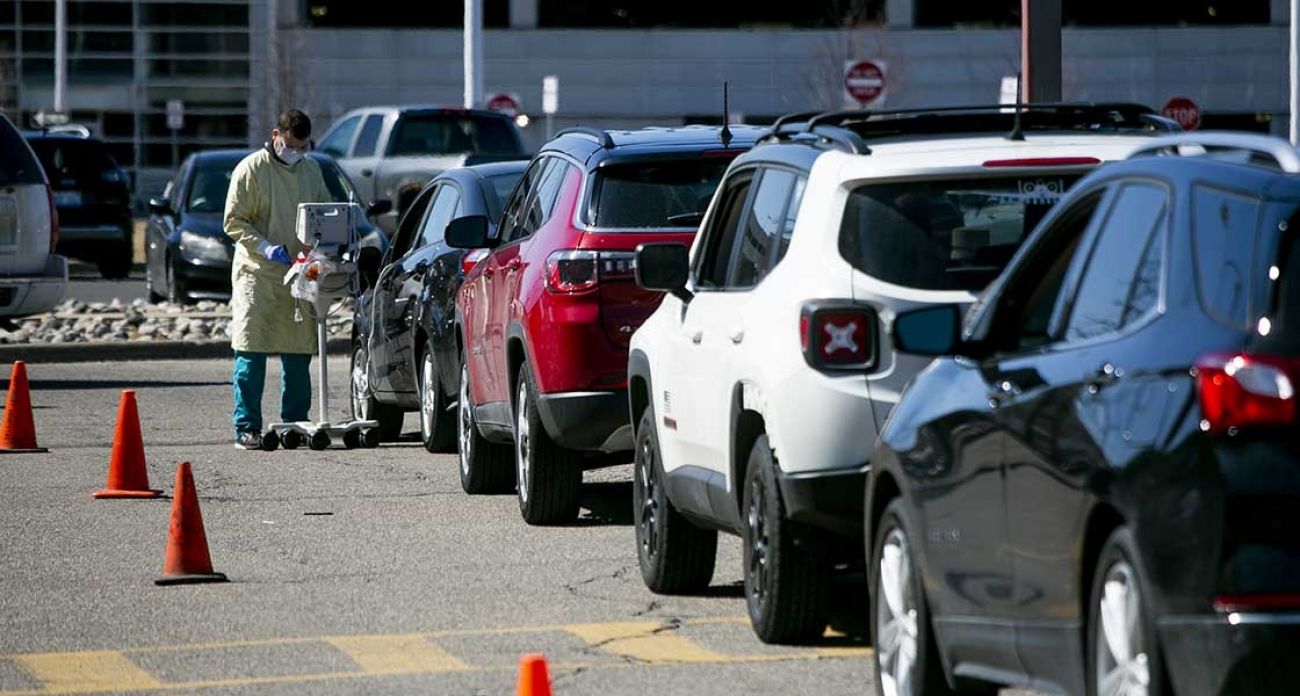 Update: University of Michigan Hospital adds same-day COVID-19 testing
Henry Ford and Beaumont health systems have developed same-day COVID-19 tests, which are believed to be the first of what could be several hospital-based tests in the state.
The Henry Ford lab began testing about 30 patients Monday, and within a month expects to test up to 1,000 specimens daily, Henry Ford officials told reporters.
The testing is not expected to shorten lines at drive-up screening sites, including those at Henry Ford facilities. Rather, they are meant to quicken test results for those already hospitalized and admitted through the emergency department because of coronavirus symptoms. Henry Ford's health care workers are also prioritized.
Testing the latter group will not only identify infected workers but quickly clear healthy staff to continue work, said Dr. Richard Zarbo, senior vice president and chair of Henry Ford's pathology and laboratory medicine.
Henry Ford doctors said tests now sent to the state lab take three days or longer to process — a problem state officials may address with more workers, Department of Michigan Health and Human Services spokeswoman Lynn Sutfin said.
Samples from patients at curbside screening sites will continue to be sent to a private lab with results expected in several days,
"The actual intent of the drive-through is great if the nation could do 5 million tests a day, but the nation can only do 36,000 tests a day for 300 millon plus citizens," said Zarbo at Henry Ford.
The curbside tests, if sent to the in-house lab "would overwhelm our capability, as those kinds of tests at the outpatient settings are overwhelming the national laboratories," he said.
Beaumont did not release details on how many tests it would process in a day. Those tests also are limited to patients who are admitted.
The tests were made possible after the U.S. Food and Drug Administration relaxed its rules for developing testing.
RELATED:
Positive results will be reported to the state as part of Michigan's official case count. Negative results will not, Zarbo said.
Cases of coronavirus were found in patients in three new counties over the past day, including one each in Leelanau and Otsego counties in northern Michigan, as the total number of cases rose 11 to 65 statewide.
Jackson County recorded its first case, according to the release. Cases have now been found in 15 of the state's 83 counties. No one has tested positive in the Upper Peninsula.
The highest number of cases are in Wayne County (17 cases, including 8 cases in Detroit) and 16 in Oakland County. They are the two most populous counties. Macomb County has 8 cases.
The breadth of the virus outbreak stretches, however, from southeast Michigan to western and northern Michigan as state officials scramble to limit contact among people to slow the rate of infection.
Facts matter. Trust matters. Journalism matters.
If you learned something from the story you're reading please consider supporting our work. Your donation allows us to keep our Michigan-focused reporting and analysis free and accessible to all. All donations are voluntary, but for as little as $1 you can become a member of Bridge Club and support freedom of the press in Michigan during a crucial election year.