Long lines, surprise costs irk people seeking coronavirus tests in Michigan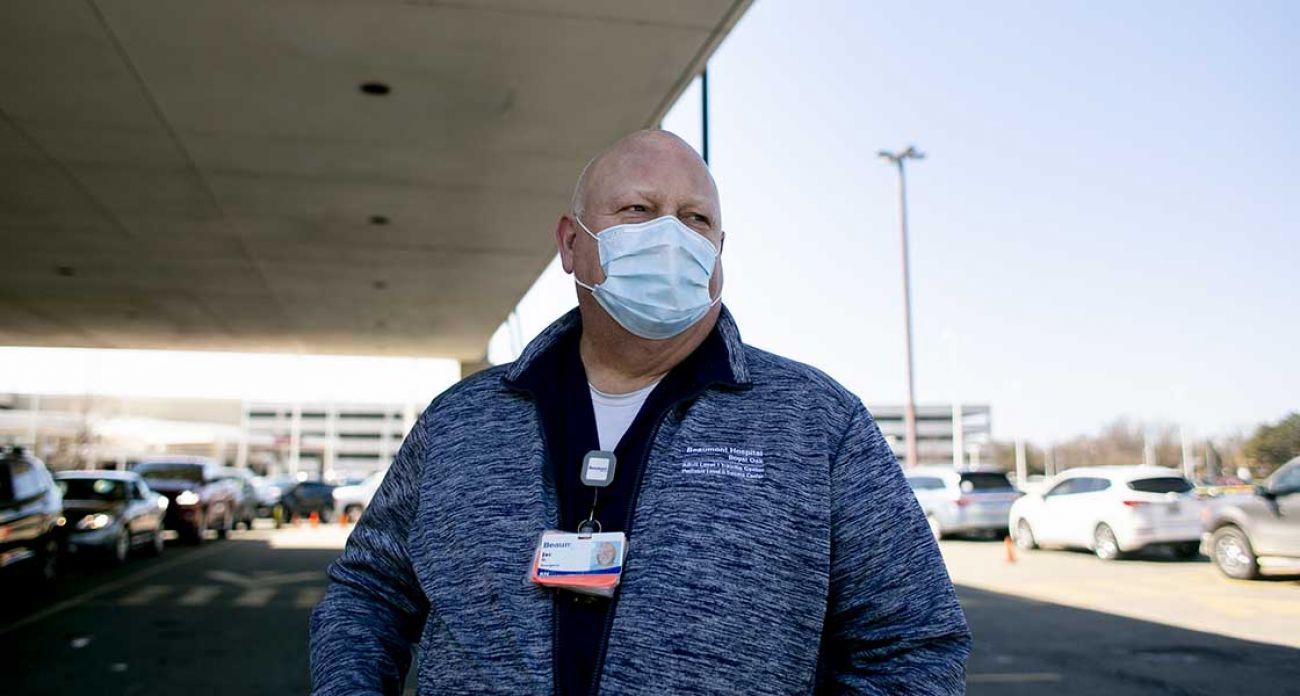 Coughing and fighting to breathe, Andrew Williams and his girlfriend made their way to a tent on Sunday outside McLaren Macomb Hospital to get tested for coronavirus.
The two-hour wait in line they could handle, Williams said.
But the cost? Maybe $400 or $500, they were told, which surprised him.
While most people are not charged for a coronavirus test, the first results people receive from hospital curbsides are for the flu, not COVID-19. (Flu is generally excluded before coronavirus testing is even considered.)
Related: Long lines, surprise costs irk people seeking coronavirus tests in Michigan
Williams, 44, of Chesterfield Township, didn't have insurance coverage for flu testing — thus the unexpected charge.
Once the couple got through the line, there was the wait for test results. Williams would learn he had tested negative for the flu, but it would take several days more to learn if he has COVID-19.
His girlfriend, meanwhile, an elementary school teacher who was around kids before schools closed, would not be tested at all. A nurse told them it was because she didn't have symptoms, said Williams, who works at a window and door company.
"We weren't mad, really," he said. "It just would have been nicer to have a friendlier face and some answers. The whole thing just seemed a mess."
As cases of COVID-19 continue to rise in Michigan, so too are frustrations from those who have been stunned by the cost, frustrated with long wait lines, or simply turned away from testing altogether.
There are too few tests for the coronavirus available in Michigan and not enough state lab staff to process the specimens. Late Monday, a state health official said the state lab can now handle 100 or more tests a day.
The latest: Michigan coronavirus locations, updated COVID-19 news
Last week, the state lab had capacity to test 1,300 people, but private labs are now testing, too. The University of Michigan has developed its own test, and hopes to have approval from the U.S. Food and Drug Administration to use it as early as next week, Dr. Marschall Runge, CEO of Michigan Medicine and dean of the university's medical school said Monday.
And, as Williams discovered, while the COVID-19 test may be free, it's not clear how much medical visits and associated costs will total for someone attempting to learn if they have the illness.
Can I get tested? Should I?
A recurring point of confusion — for those seeking testing and even many doctors — is whether a person fits current testing guidelines. On a daily basis, testing decisions are subject to ever-changing criteria as well as the judgment of the person screening patients —whether a primary care doctor, an emergency room staff, or the nursing staff in a parking lot screening station — on whether you are sick enough.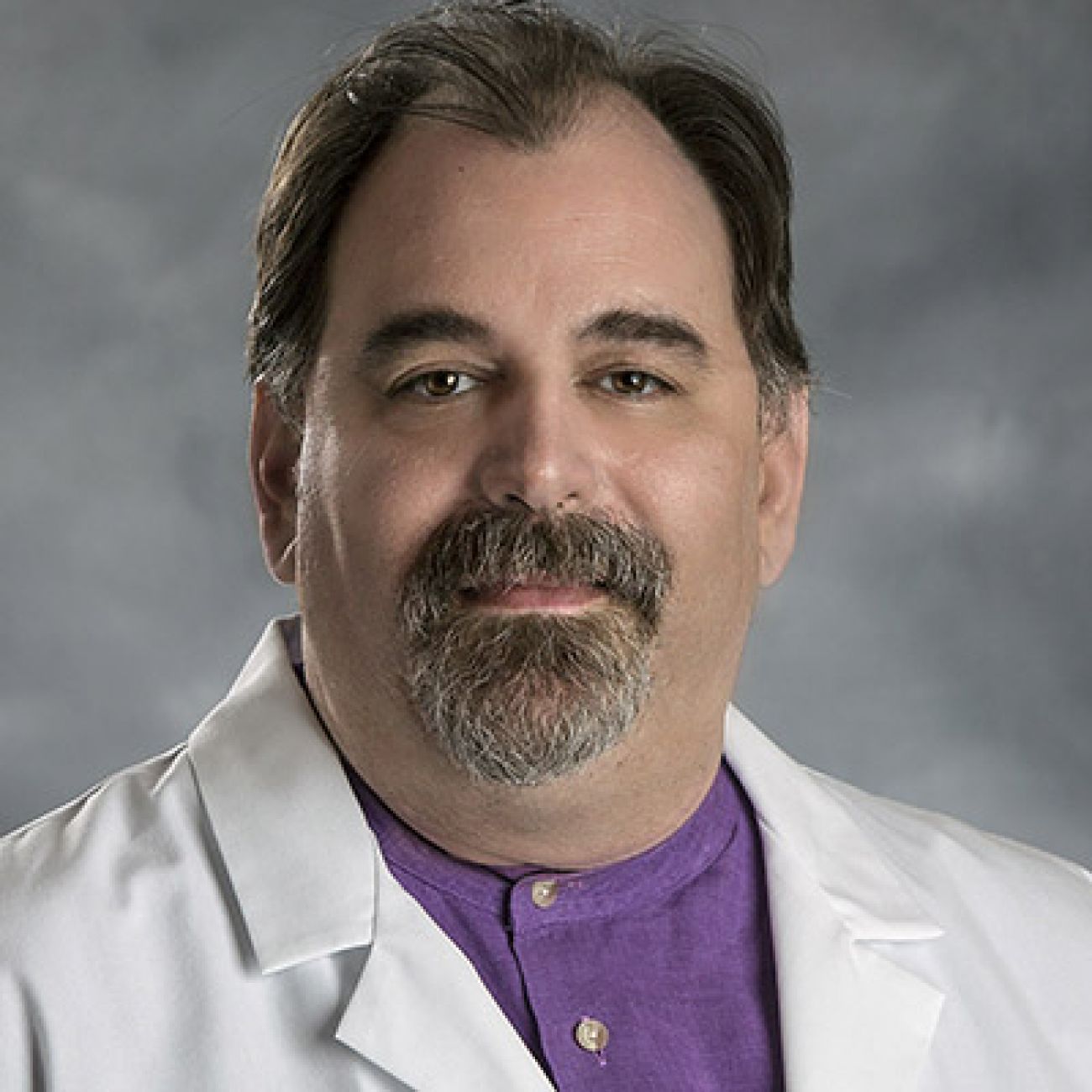 "No one is going to tell you this is a perfect system," said Dr. Matthew Sims, an infectious disease expert at Beaumont Health Royal Oak, one of the first hospitals to set up curbside screening.
Under current protocols, doctors throughout Michigan can order flu and COVID-19 testing for people who are very sick and may need medical intervention. They can also do so for those who may have mild symptoms but have the potential to infect a wide network of people — for example, a chef preparing meals at a restaurant or a politician shaking hands at a big rally, said Sims, the Beaumont doctor.
For those who might have symptoms but are not otherwise deemed a threat?
"If you are clinically stable, we might just have to accept the fact that you may have [COVID-19], and not be tested," Sims said.
There is no current vaccine or cure for COVID-19. And the World Health Organization reports that 80 percent of those with confirmed infection will experience mild symptoms only. Many will be asymptomatic.
And that's the thing. If you are not old, are otherwise healthy, and contract a mild case of COVID-19, the diagnosis likely won't land you in the hospital anyway.
So aside from very real concerns about spreading your illness to others, healthy people with mild symptoms are likely to be given the same advice your doctor gives for the flu: Stay in bed, get plenty of fluid and take over-the counter medications as needed for pain.
Who truly needs a test
For those with deeper concerns, part of the problem may be mismatched expectations.
A normal cough that might be dismissed during flu and cold season now triggers anxiety as coronavirus sweeps the globe. (Flu activity now in Michigan and in nearly all other states is still at its most elevated level, "widespread," according to the Michigan Department of Health and Human Services and U.S. Centers for Disease Control and Prevention.)
But testing is not set up to ease concerns about coronavirus; rather, it's to determine who most needs what's become a limited resource.
"The goal was never to test people just to let them know if they have [COVID-19] or not have it," said Dr. Jim Larkin, of McLaren Macomb.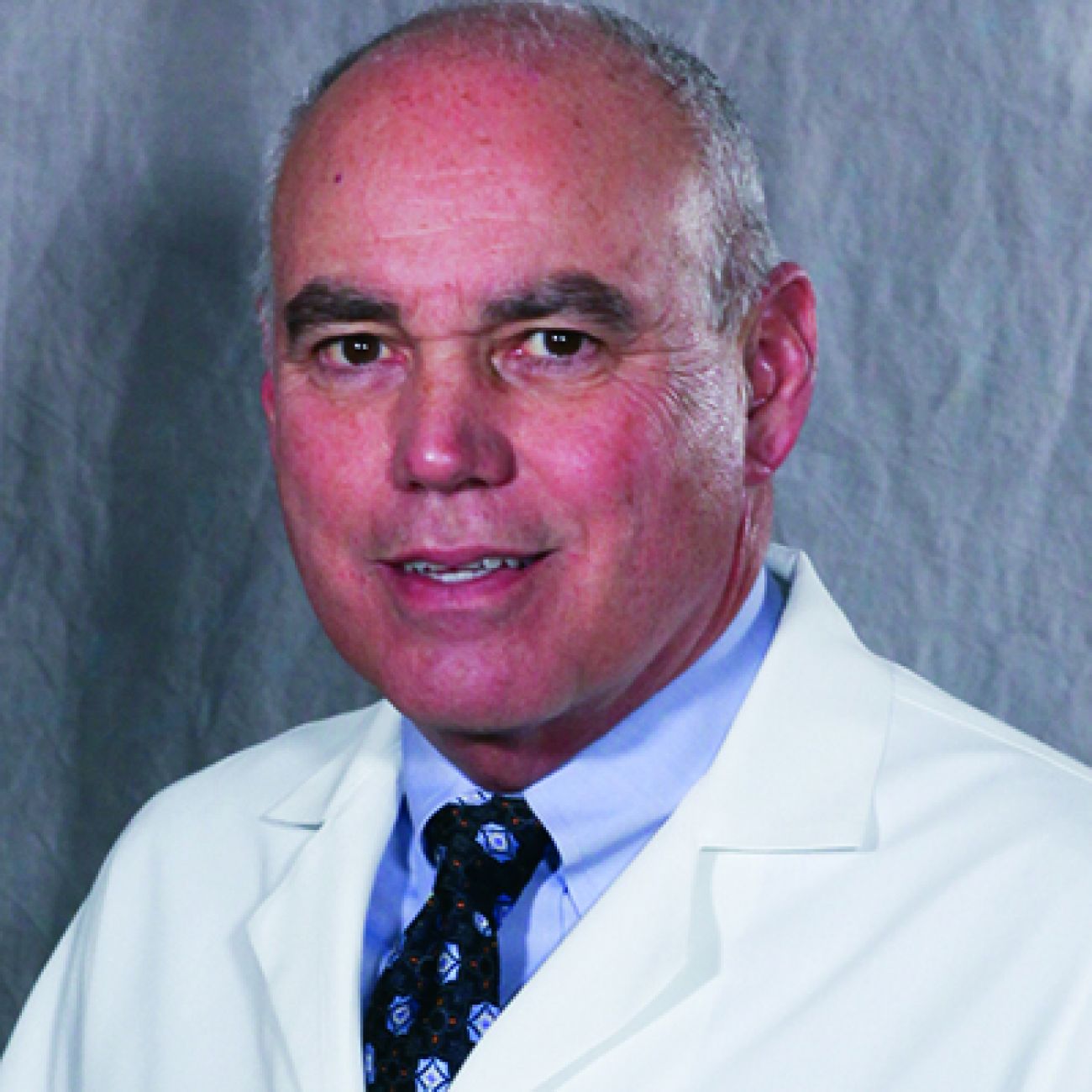 Rather, the goal of the makeshift screening station at McLaren Macomb and hospitals like it is to separate patients with the most serious, potentially life-threatening cases of coronavirus from those with other illnesses in emergency waiting rooms — those having a heart attack or stroke, for instance.
Donn Hinds, a 69-year-old retired school teacher profiled by Bridge Saturday after he spent several days trying to get tested, finally received a test Sunday after driving from his home in Flushing to McLaren Macomb.
"I was just happy to get tested," he said.
After sticking a swab deep up both his nostrils to collect a sample, McLaren officials told him they'll first test for the flu, which could take up to 72 hours. If the flu test comes back negative, they'll test the same sample for COVID-19, which could take three to five days.
"I'm no scholar, but it seems to me with the emergency that we have they ought to be testing for COVID right off the bat, and then if you don't have COVID, then you can make the assumption it's the flu," he said. "I think they're doing it backwards."
Fuzzy guidelines
What remains frustrating for patients and even doctors making testing decisions are ever-changing criteria set by the CDC for who should be tested.
Initially, a person could only be tested if they had specific symptoms of the new coronavirus (fever, coughing, shortness of breath) and had either traveled recently to China or been in contact with someone with a confirmed case. The criteria were later widened to cover anyone who traveled to a growing list of coronavirus hotspot countries — one that changed nearly daily as the virus spread across the world.
"I've said 'Here's the criteria," only to find out it changed 20 minutes earlier," Beaumont's Sims said.
By the end of February, as community spread took hold in parts of the United States — meaning the virus was detected among those with no known contact with anyone with COVID-19 or who had traveled to a hotspot — the CDC relaxed restrictions on testing. Days later, private labs began offering tests in Michigan and elsewhere, giving a shortcut to doctors who previously had to go through the local and state health department for approval to test.
On Monday, Brian Peters, chief executive officer of the Michigan Health & Hospital Association, told reporters that the association has urged the state to "ramp up testing supplies and other methods of support" to hospitals.
It's understandably frustrating, said McLaren's Larkin.
"In a perfect world, we'd test everybody," he said. "But we are trying to try to reserve [the tests] more for patients that are seriously ill."
RELATED:
Expect to pay
As Williams discovered, there's often a cost.
Even though the state's Medicaid program and the state's largest insurers are waiving testing fees specifically for COVID-19, patients may face bills for office visits or a trip to the emergency room.
For those with employer health care, costs can vary along with company benefit packages, and what each provider bills.
What one hospital charges for an emergency room visit might be different for another. It's not even clear how curbside testing will be billed, said Jeff Romback, deputy director of the Michigan Association of Health Plans, which represents about a dozen of the state's insurers.
Insurance billing codes are linked to visits to a doctor's office or a trip to the emergency department. But a tent in a parking lot?
"There are a lot of things to work out, and we certainly don't want the cost to stand in the way of testing," Romback said. He recommends consumers call their insurer before heading out for a test.
"And all of this," he added, "can change in a week."
Responding to the spread of COVID-19 is as urgent as it is unprecedented.
Asked about costs, Bob Ortlieb, spokesman for Beaumont Health, said those decisions have not yet been made.
"This is a pandemic," Ortlieb said. "We are most concerned with providing care for the community. We will figure out the answer to that later."
A drive-through without much driving
When hospitals began curbside screening and testing, some consumers may have mistakenly believed it was as easy as a drive-thru nasal swab and-you're-done.
Not so.
You will likely first be tested for the flu. If those tests are negative, the same specimen then is generally packaged and shipped to a state or private lab for COVID-19 testing, said Beaumont's Sims.
Flu testing has been around so long it's easy to turn, with results at Beaumont's lab ready in less than an hour. If flu is ruled out, coronavirus testing is next, but it's much more time-intensive and complicated, Sims said.
In February, the CDC sent out test kits to state labs, saying the kits for the coronavirus could give results in just four hours. But that doesn't account for the prep work after staff takes a nasal swab, the packaging for shipping, the time for delivery and then actual lab testing.
Lynn Sutfin, spokeswoman for Michigan Department of Health and Human Services, told Bridge that, as it stands Monday, the state lab has been running "around 100 to 115" tests each day. Results for those tested for COVID-19 may take up to 72 hours.
"We are training additional staff and bringing equipment online to help meet the need," she said in an email, noting officials are considering adding a second shift. "The goal is to return to the 24-hour turnaround."
Bridge staff writer Jonathan Oosting contributed to this report.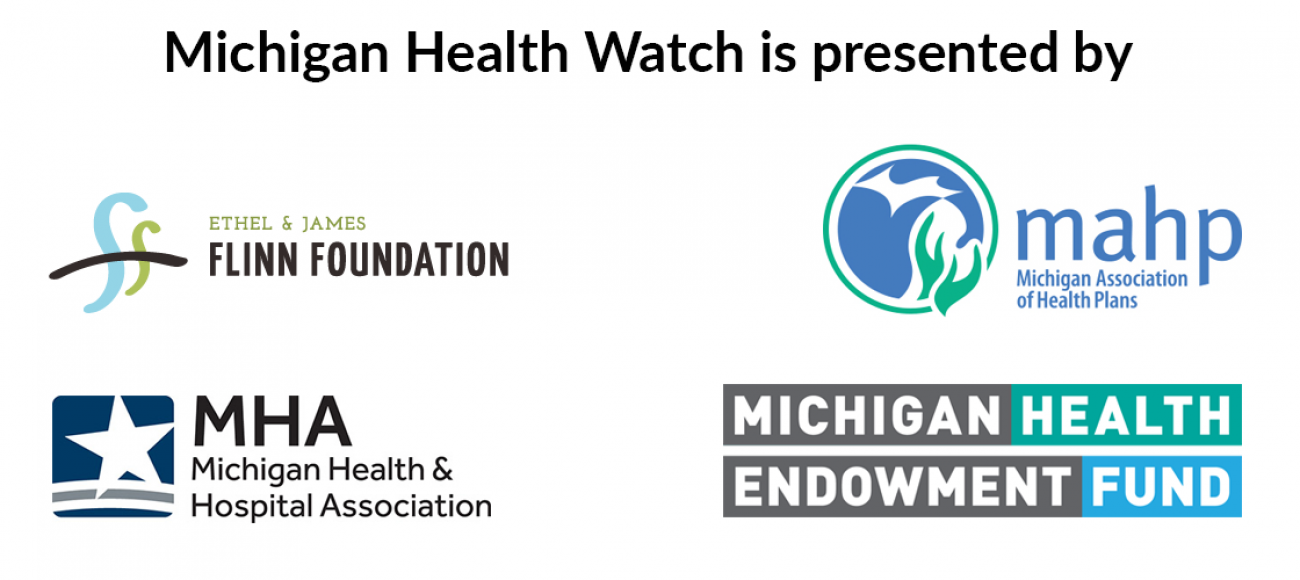 We're not just a news organization, we're also your neighbors
We've been there for you with daily Michigan COVID-19 news; reporting on the emergence of the virus, daily numbers with our tracker and dashboard, exploding unemployment, and we finally were able to report on mass vaccine distribution. We report because the news impacts all of us. Will you please support our nonprofit newsroom?