With higher suicide risk during coronavirus, Michigan makes plans to help
With more than 40,000 coronavirus cases in Michigan, mental health advocates say they fear a patchwork treatment network and future budget shortfalls could leave a second wave of victims — people who take their own lives.
"This is a perfect storm, unfortunately, for suicide," said Kevin Fischer, executive director of the Lansing-based Michigan chapter of the National Alliance on Mental Illness (NAMI), a nonprofit advocacy group.
"We've seen it coming. But what are we going to do to prevent it?"
State government has established a mental health resource site, the State Home, Stay Well initiative, that offers mental health crisis phone and text lines, including a peer support line that connects residents with mental health or substance abuse challenges with certified support specialists who have personal experience with behavioral health issues.
Who is at great risk of suicide
Common factors linked to suicide, according to national research:
50 percent have current or known mental health problem

33 percent have a history of suicidal thoughts

31 percent have had a crisis in the past two weeks

27 percent have a problem with an intimate partner

23 percent have a physical health problem

18 percent have alcohol dependency

17 percent have other substance abuse issues

10 percent have a job problem
Source: U.S. Centers for Disease Control and Prevention
But the mix of a formidable pandemic and wholesale financial disruption to the state economy may well lead to a rise in serious mental health issues. A recent study by a large Kent County mental health provider forecasts a 32 percent rise in Michigan suicides this year due to COVID-19.
The report by Pine Rest Christian Mental Health Services identifies everything from widespread job loss and social isolation to spikes in gun and alcohol sales as known factors linked to higher suicide rates. It warns that front-line health care workers are at greater peril as well.
Pine Rest serves about 47,000 individuals annually through an inpatient hospital, psychiatric urgent care program, residential services and 19 outpatient locations in West Michigan and Iowa.
"The risk is absolutely real," Pine Rest Vice President Scott Halstead, a co-author of the 29-page report, told Bridge Magazine.
The report recommends a variety of responses, including more access to telehealth mental health services, expansion of the Zero Suicide initiative started by Henry Ford Behavioral Health to support health care workers, and a statewide communication campaign urging people to reach out for mental health assistance.
The Pine Rest forecast is built on a medical journal study on the 2003 outbreak of Severe Acute Respiratory Syndrome (SARS) in Hong Kong that found a 31 percent rise in suicides among older adults in the two years following that epidemic.
The Pine Rest report projects 2,039 deaths by suicide in Michigan for 2020, which includes 491 additional suicides relating to COVID-19. That's one-third higher than Michigan's 1,548 suicides in 2018, the last year for which suicide deaths are available.
It's important to note that what experts may forecast is not inevitable, and that what drives people to take their own lives is often based on a host of variables including biological, psychological and other factors that may, or may not, be related to issues surrounding the coronavirus.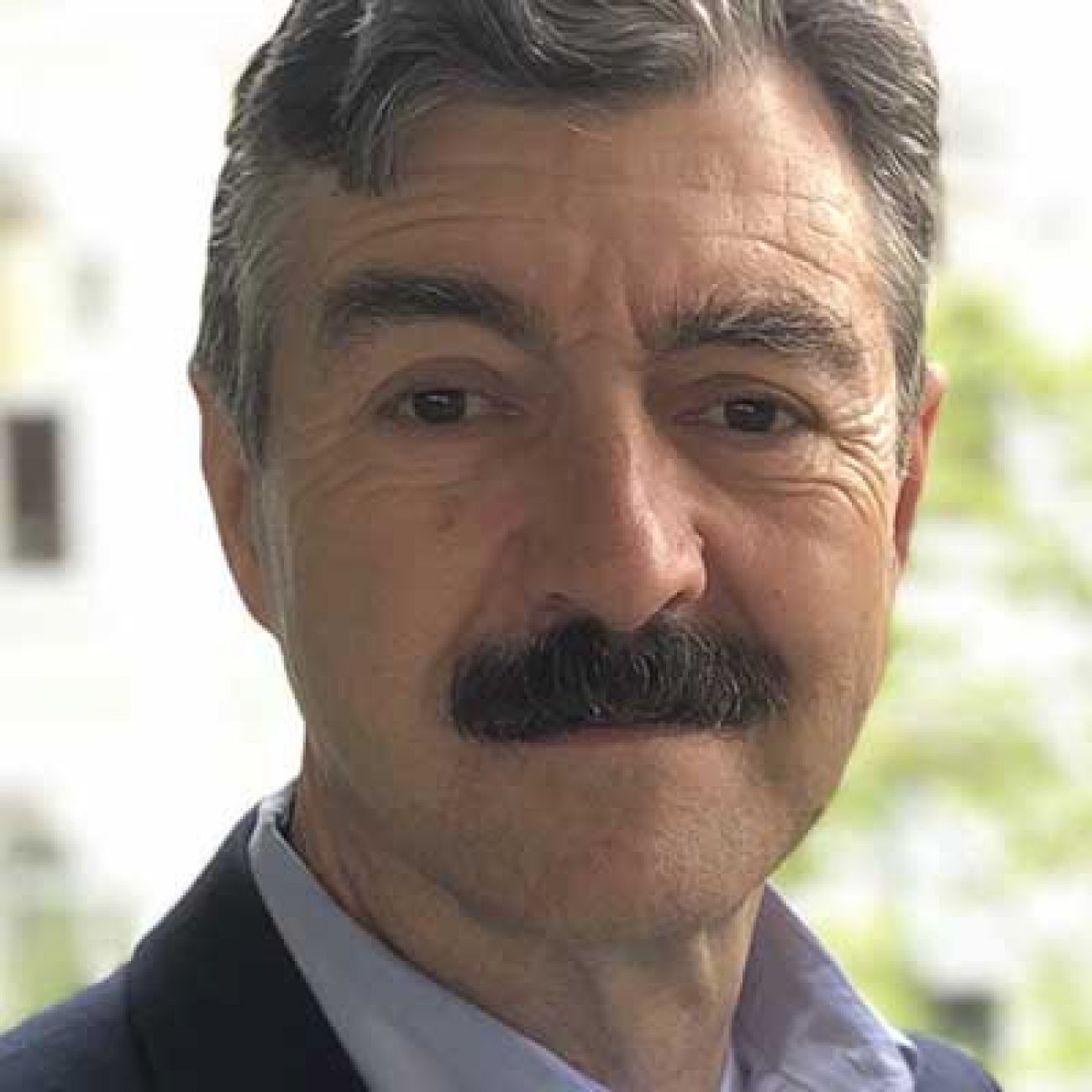 Robert Sheehan, CEO of the Community Mental Health Association of Michigan, told Bridge that one of his concerns is the prospect of a drop in mental health funding, with state revenue expected to plunge by up to $3 billion this year and up to $4 billion in fiscal 2021.
According to a 2017 national analysis, Michigan is 16th highest in the nation in the percentage of state funds allocated to mental illness.
Congress has sent four aid packages to Michigan as part of the Coronavirus Aid, Relief, and Economic Security Act (CARES), including more than $5 billion for schools, hospitals and state and local government. According to Sheehan's analysis of the bills, the federal funding to Michigan affords a $2-an-hour wage hike for an estimated 50,000 Michigan direct care caseworkers for those with mental health issues and intellectual disabilities, which Sheehan estimated is worth $280 million.
But he said it also includes only $5 million total for Michigan's 46 Community Mental Health agencies — less than 1 percent of their $3.5 billion budget – along with nearly $2.5 million in other grants.
Sheehan said the federal funds sent so far will not come close to meeting what could become a mental health crisis in the coming months.
Michigan mental health resources during COVID-19
Michigan's government has issued a list of mental health resources for residents, health care professionals or anyone else who needs help.
Managing stress:

To manage feelings of COVID-19 stress and anxiety through meditation, sleep and movement exercises – contact Headspace web service, free during the crisis. Visit: www.headspace.com/mi or the Headspace meditation app.

National helpline:

For emotional distress in the context of the COVID-19 crisis – contact the National Disaster Distress Helpline at 1-800-985-5950. Text: 66746. Available 24/7.

Mental illness/substance abuse:

If you are living with serious mental illness or substance use challenges and feel it will help lower your stress if you talk with someone who understands these issues. Contact Michigan PEER Warmline, 1-888-PEER-753 (888-733-7753). Available daily 10 a.m. to 2 a.m.

Text over talk:

Are you experiencing emotional stress and anxiety but are more comfortable texting than talking – contact Michigan Crisis Text Line. Text the keyword RESTORE to 741741. Open 24/7.

Community Mental Health:

Want local help from the nearest Community Mental Health Services Program – call 211, or visit https://cmham.org/membership/cmhsp-directory/

Suicidal thoughts:

Are you thinking of taking your life?

Call the National Suicide Prevention Lifeline at 1-800-273-8255. Available 24/7. Visit

www.suicidepreventionlifeline.org

Contact the National Suicide Prevention Deaf and Hard of Hearing Hotline at 1-800-273-8255 (TTY 1-800-799-4889). Visit

www.suicidepreventionlifeline.org/help-yourself/for-deaf-hard-of-hearing/

Health workers, essential workers:

Health systems often have mental health or suicide support programs internally. Health care workers, first responders and grocery workers also can reach out to MI Frontline Support, which offers hotline numbers, video support sessions and links to a list of clinicians throughout the state. Note: This is not a free service, but instead a listing of available therapists.
Sources: Michigan Stay Home Stay Well and MI Frontline Support
We are concerned, very concerned, about behavioral health funding. Mental health is pretty far down on the political totem pole. It's a small amount of funding on top of what was already an inadequately funded system."
Rural health care shortages
Even before the COVID-19 outbreak, an analysis of behavioral health care in Michigan laid bare large gaps in treatment, with hundreds of thousands of state residents with mental illness or substance abuse issues going untreated.
Commissioned by the Michigan Health Endowment Fund, an independent health care foundation that receives funds from Blue Cross Blue Shield of Michigan, the report, released in July, found nearly 670,000 residents not getting mental illness treatment; and more than 500,000 with a substance use disorder going untreated.
The report also cited anxiety disorders, depression and alcohol use disorder as among conditions most left untreated. All are linked to higher rates of suicide.
Fischer of NAMI noted that rural Michigan is at higher risk still, likely tied to greater economic challenges, more access to guns and gaps in mental health care.
Rural counties in the northern Lower Peninsula and the Upper Peninsula have Michigan's
highest rates
of concealed pistol licenses and hunting license registration. Four counties in the rural U.P. rank
in the top 10 for suicide rate
, while three rural counties in the northern Lower Peninsula (Alcona, Oscoda and Lake) take the top three spots.
As Bridge has reported, weapon and ammunition sales spiked in gun shops across the state as news reports began circulating about the spread of COVID-19.
Access to firearms in the home more than triples the odds of suicide, a troubling statistic given that just over half of Michigan's suicide deaths in 2018 came by firearms.
At the same time, counties in much of rural Michigan have the lowest percentage of all types of mental health workers in the state.
"The gaps in mental health care are more acute in rural Michigan. They have far fewer providers in terms of access to care," Fischer said.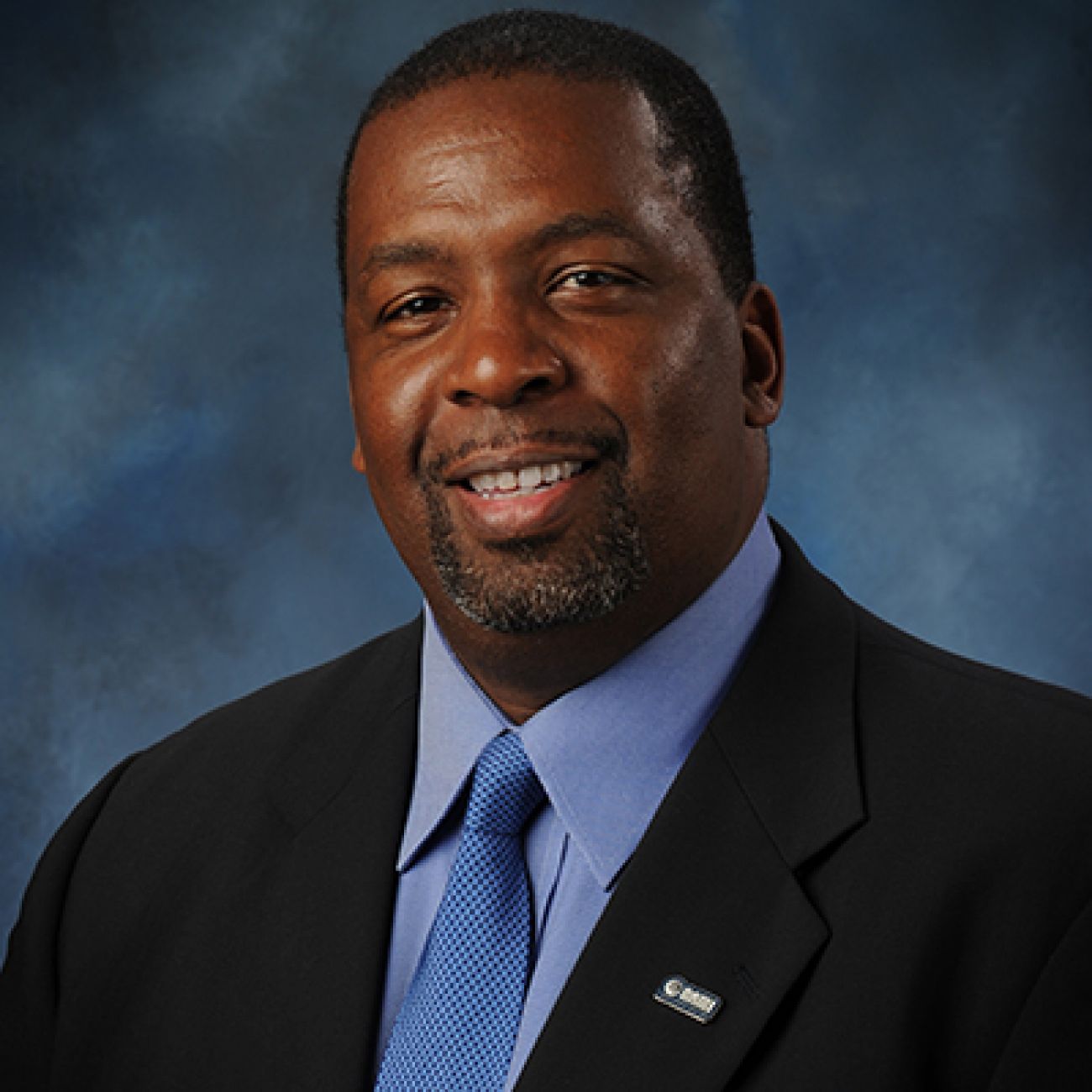 Asked by Bridge about the projected rise in suicide, and policies to address it, Tiffany Brown, spokesperson for Gov. Gretchen Whitmer, cited the governor's State Home, Stay Well initiative and said in a statement: "The governor's top priority is the health and safety of Michiganders. That includes their mental health. We are in a State of Emergency and many are suffering from anxiety, grief, social isolation, and economic hardship."
At network180, Kent County's mental health agency, chief clinical officer Kristin Spykerman said fewer people are asking for help during the outbreak – which she said she finds troubling.
Spykerman said calls to its suicide help line are going down from 633 in February — when Michigan had no reported COVID-19 cases ­— to 556 calls in March to 468 in April.
Spykerman said those who do call, however, are more anxious, more depressed, and more likely to mention suicide.
"These trends are concerning because we know that the COVID-19 crisis has presented circumstances that put people at increased risk for mental illness and substance use disorders. But they don't appear to be reaching out for help," Spykerman said.
For those who do reach out, Sypkerman said, "It's all connected."
"You have people who are anxious about going out to get food. You've got people who already have a mental health diagnosis and this has increased those symptoms. Some say they're worried about loved ones at home or a parent who may be at risk. It may be about the loss of a job and economic insecurity."
Kent County recorded eight suicides in January, six in February, two in March, and seven in the first 15 days of April. Eleven cases were still under investigation for the calendar year to date.
The trauma of economic harm
The Pine Rest study drew a striking connection between unemployment and suicide. U.S. suicide rates peaked during the Great Depression, then spiked again during unemployment surges of the 1970s and '80s and again during the Great Recession just over a decade ago. The Pine Rest study noted that another U.S. study found that suicide is predicted to rise by 1.3 percent for each one percentage point increase in state unemployment rates.
With Michigan unemployment claims reaching more than 1.2 million since the state's COVID-19 outbreak, one Republican lawmaker said that mental health damages linked to Michigan's economic dive during Whitmer's stay-at-home order should not be ignored.
The GOP-controlled Legislature remains in a battle with Whitmer over easing social distancing mandates, as it voted to authorize a lawsuit challenging Whitmer's authority and actions to combat the pandemic.
"Our desire to see us transition back to work is not some callous money-grubbing policy," said the Upper Peninsula's state Sen. Ed McBroom, R-Vulcan.
"It's about recognizing that work is a legitimate part of the human experience and that without that, it creates tremendous stressors for folks."
McBroom said a friend who owns a busing firm in the U.P. told him an employee of his killed himself about a week ago, after he was laid off. (Details of the death could not be independently confirmed, making it difficult to know what factors, or host of factors, may have contributed to the man's actions.)
"It's just devastating for him and all the other workers," he said.
The Pine Rest study cites a cluster of other suicide risk factors tied to COVID-19.
They include:
Social isolation
"Living alone and felt loneliness are strong predicators of suicidal thoughts and suicide attempts," it states.
As of Tuesday, there were more than 44,000 confirmed cases of COVID-19 in Michigan, with more than 4,100 people dead. For the millions of U.S. people affected by the pandemic, the study points to links between quarantines and higher rates of depression, post-traumatic stress disorder and alcohol use.
The report notes that even though Whitmer did not ban church religious gatherings, in-person church services diminished as many churches turned to online services. It noted that one study by the Journal of the American Medical Association Psychiatry found that women who attended church weekly were five times less likely to commit suicide than women who did not attend religious services.
For isolated residents, it added, those "who have a pre-existing psychiatric illness are at an even higher risk of increased anxiety, depression, anger, and other mental health symptoms."
Alcohol use
Michigan liquor sales climbed from just under $100 million in February to nearly $124 million in March, according to the department of Licensing and Regulatory Affairs. March sales were up by 14 percent over the $109 million total in March 2019.
That tracks with reports that U.S. alcoholic beverage sales surged in late March, when social distancing orders were put in place in much of the country.
Alcohol use is a key risk factor for suicide, as one U.S. study found that a third of suicide victims had alcohol in their blood, with a fourth over the federal legal limit for intoxication.
Trauma of front-line health care workers, first responders
At least 20 health care workers have died of COVID-19, according to the Michigan Nurses Association. The number may be far higher, since not all hospitals disclose that information.
Thousands more have endured weeks of psychological trauma, as they risk their lives to save COVID-19 patients, only to see colleagues become infected and patients die. The Centers for Disease Control and Prevention estimates that U.S. health care workers account for about 11 percent of COVID-19 infections.
There's emerging evidence these workers are at greater risk for depression, post traumatic disorder and anxiety.
That was underlined by the April 26 suicide of Dr. Lorna M. Breen, a top emergency room doctor at a New York City hospital who treated many coronavirus patients, some of whom she could not save.
"She tried to do her job, and it killed her," her father said.
Even before the COVID-19 outbreak, Dr. Srijan Sen, associate professor in the Department of Psychiatry at the University of Michigan, was studying the mental health of health care workers under intense stress. Now he's looking at the impact COVID-19 on health care workers in 120 U.S. hospitals, including five in southeast Michigan.
Sen likens the toll of the coronavirus on health care workers to that for soldiers at war. He said that's particularly so for those in southeast Michigan hospitals overwhelmed in early April by the surge in COVID-19 cases that saw some hospitals forced to store bodies in freezer trucks.
"There are real parallels between the two," he told Bridge.
"There is this issue of moral distress, where you feel like what's happening to patients is not in line with your understanding of morals and ethics. If you feel like there is a patient you normally would save and that patient is dying, that is going to be really hard on health care providers."
Sen said the longer COVID-19 cases continue, the greater the mental health cost to these workers.
"The doctor that works 70 hours a week and sleeps in a motel is not going to be a good doctor a month from now. Extended trauma is a huge driver of mental health problems.
"These health care workers will need help."
To that end, mental health professionals joined forces in April to give online mental health support for front-line workers including hospital staff, first responders and grocery workers. It's not a free service; it's a listing of available therapists, some who take insurance and some who do not.
MI Frontline Support offers hotline numbers for immediate support, video group support sessions and links to clinicians throughout the state available to support frontline workers during the pandemic.
RESOURCES:
Only donate if we've informed you about important Michigan issues
See what new members are saying about why they donated to Bridge Michigan:
"In order for this information to be accurate and unbiased it must be underwritten by its readers, not by special interests." - Larry S.
"Not many other media sources report on the topics Bridge does." - Susan B.
"Your journalism is outstanding and rare these days." - Mark S.
If you want to ensure the future of nonpartisan, nonprofit Michigan journalism, please become a member today. You, too, will be asked why you donated and maybe we'll feature your quote next time!