In Ironwood, a tiny hospital merged to save itself. Despite fears, it thrived.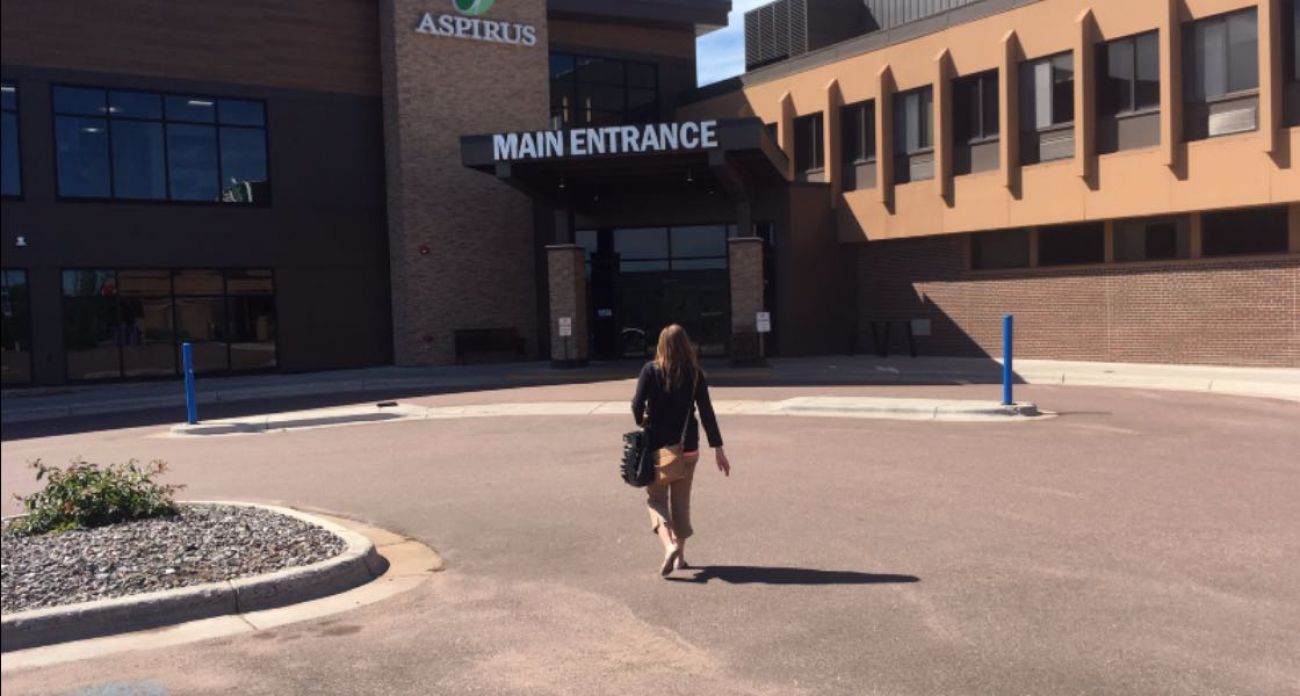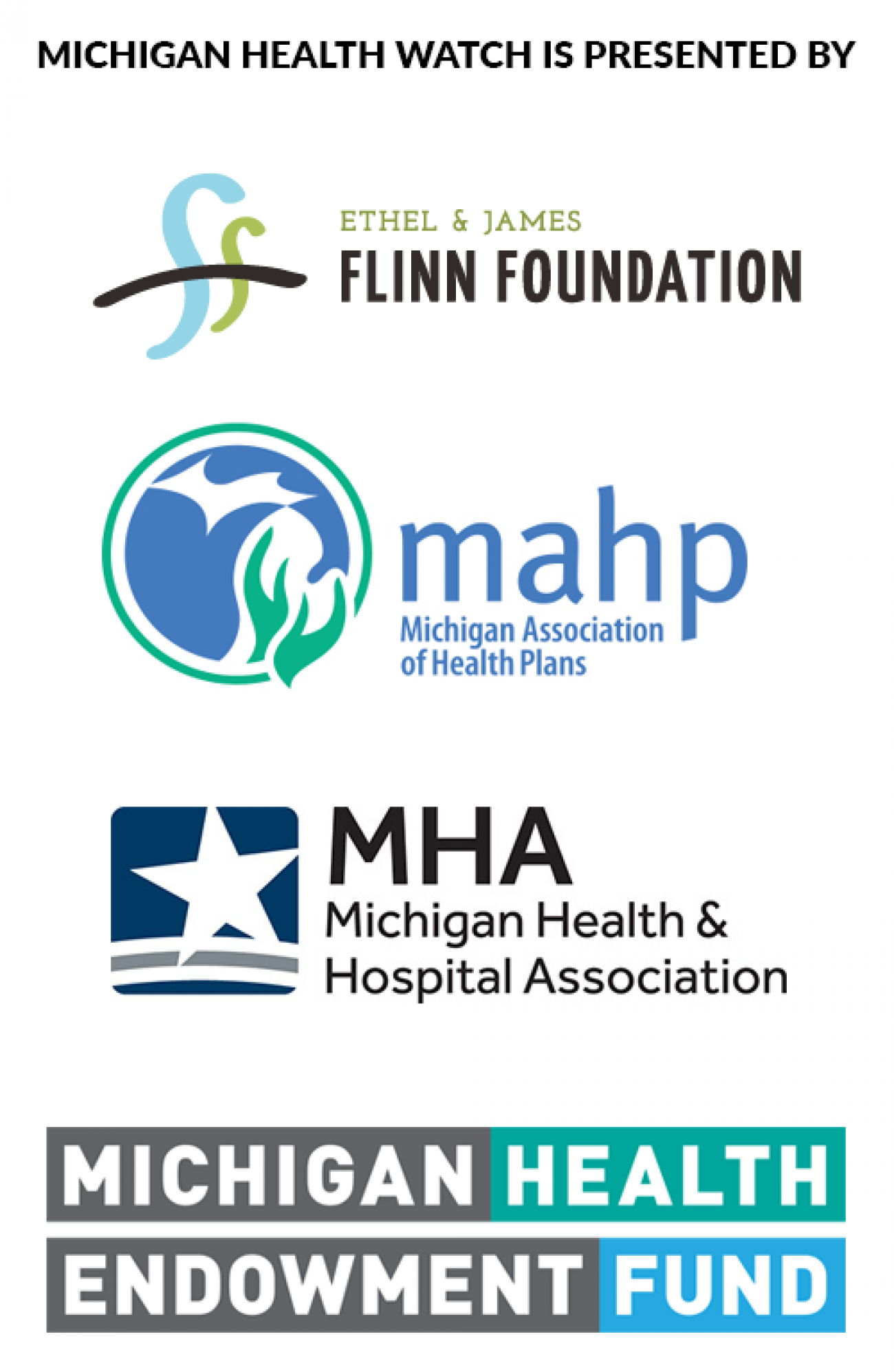 IRONWOOD – A little more than a decade ago, a small hospital tucked into the western fringe of Michigan's Upper Peninsula faced a reckoning.
Christopher Pogliano, the hospital's current chief medical officer and board member at what was then Grand View Hospital, sat in a clinic conference room as he recalled signs of trouble.
In another few years, in his view, the hospital as he knew it could cease to exist.
"We were at a point where we were unable to safely support ourselves," he recalled.
"I think the hospital would have deteriorated to an urgent care center attached to a much smaller clinic. As time went on, the financial difficulties got worse."
By 2010, the decision was made: The hospital merged with Wisconsin-based Aspirus Health Care, one of four rural U.P. hospitals it has brought into its umbrella over the past dozen years.
Pogliano was aware some in the hospital's home community of Ironwood were leery of the decision, fearing loss of local control. It's a choice that independent rural hospitals nationwide face amid turbulent financial times.
But in this sparsely populated former mining region, Pogliano said there's ample evidence the move turned out well both for the hospital and community. Peter Ellos, a 61-year-old United Parcel Service driver with a history of heart trouble, will testify to that.
Ellos endured an inflamed heart at age 26, has had two surgeries to correct an irregular heartbeat and has an implant in his chest that records his heartbeat for daily download to his iPhone.
Before the merger, Ellos might have had to travel more than a hundred miles to see a specialist.
Now, if need be, he makes a five-minute drive from his home to the hospital's newly built $14 million outpatient clinic where he can see a visiting cardiologist from the principal Aspirus hospital about 125 miles away in central Wisconsin.
"I can tell you that it is great peace of mind to me and my family, that I can get the answers I need locally," Ellos said.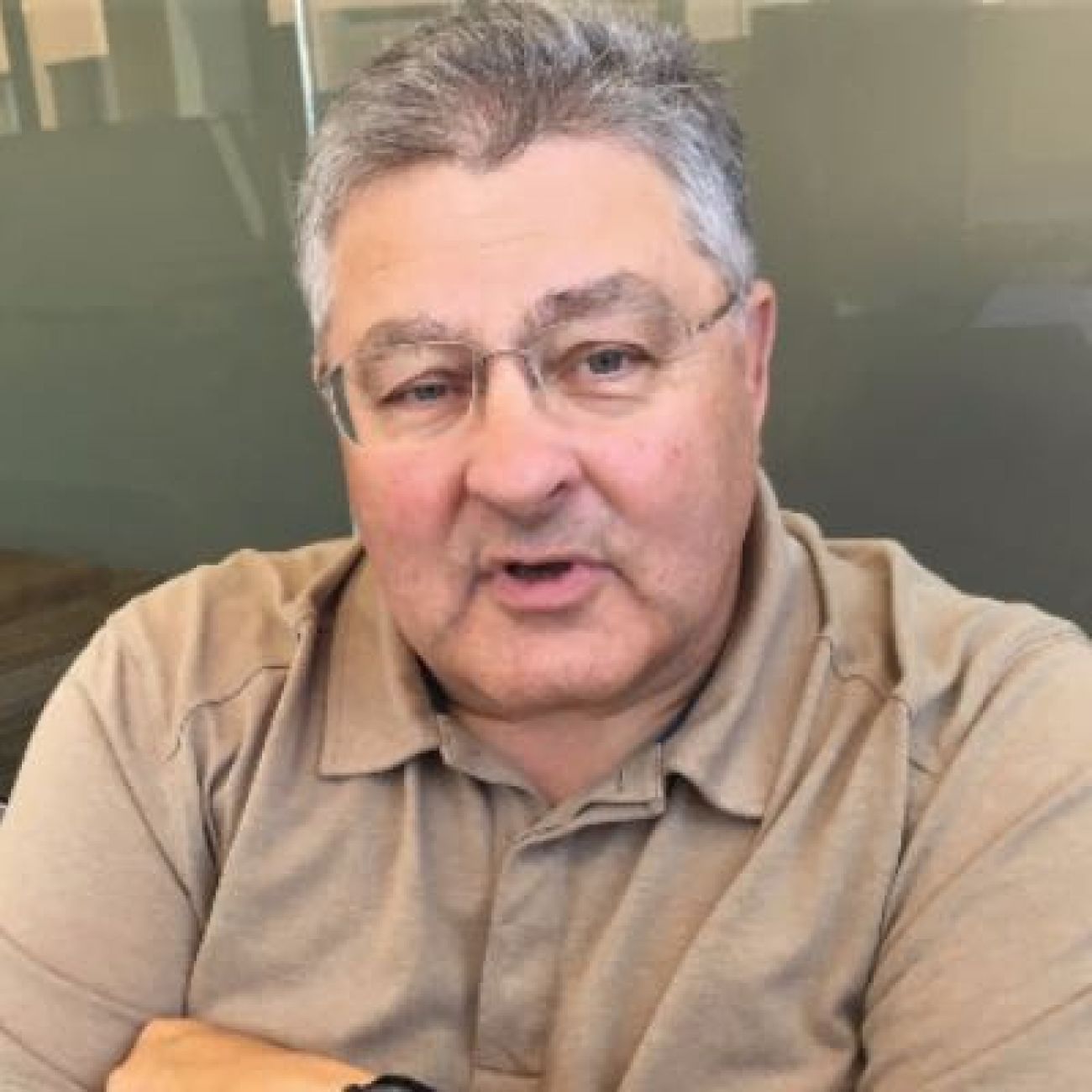 Pogliano said it's doubtful the former hospital could have financed such an ambitious project. Before the merger, he said, scores of patients faced long drives to larger hospitals in Michigan, Wisconsin or Minnesota for specialty care. Now, visiting Aspirus specialists in pulmonology, urology, cancer, neurosurgery and allergy see dozens of patients a week at the 43,000-square-foot Ironwood clinic, which opened in 2016.
Paula Chermside, CEO of Aspirus Ironwood Hospital, said that's brought specialty health care where it works best – close to the patient.
"If they didn't have a local connection, a lot of patients before wouldn't go see a specialist because of the long drive," she said. "The fact that we have those services readily available gives patients the opportunity to use it."
In addition, the hospital in 2014 invested $4 million to upgrade its emergency room. Patients that used to lie side-by-side in curtained slots with virtually no privacy are now treated in a series of private rooms.
The merger also has come with notable outside recognition, as the hospital's been named a top 20 U.S. critical access hospital four straight years by the National Rural Health Association.
The latest came in 2018, a ranking that evaluates more than 1,300 Critical Access Hospitals nationwide in nine categories, including inpatient market share, quality of care and financial stability. Federal critical access hospital designation offers such hospitals funding advantages if they are in rural areas, have 25 or fewer inpatient beds, are at least 35 miles from the nearest hospital and provide 24-hour emergency room care.
Brock Slabach, a NRHA vice president and a former hospital CEO, termed the hospital's consecutive awards as "quite significant."
"The way the rankings are weighed, it is very difficult to achieve this award. To do this four years in a row, it means there is something quite profound going on in this organization. You have to be strong in all those areas."
No guarantee of success
Still, experts caution there's no guarantee of success with rural hospital mergers.
In 2014, Tennessee-based Curae Health purchased an independent rural hospital in the northwest Alabama city of Haleyville along with two others in the region.
"Curae Health was founded to strengthen rural hospitals and improve the health care available in rural communities," Curae Health CEO Steve Clapp said at the time.
Three years later, Lakeland Community Hospital officials stunned Hayleyville residents when they announced just before Thanksgiving the hospital would shut down by the end of the year. That would leave the nearest emergency department more than an hour away.
The hospital was spared only through desperate measures, as the city passed a 1 percent sales tax hike and county officials raised property taxes to fund the purchase of the hospital. It is now operated by a city-county health authority. Curae Health later filed for bankruptcy.
"There's no guarantee that merger will go well," said Mark Holmes, director of the North Carolina Rural Health Research and Policy Analysis Center, a nonprofit research group.
"Sometimes the merger can lead to a huge positive effect, can bring in needed capital and give hospitals access to other resources."
Holmes said mergers gone bad can lead to closure. And in some cases, mergers can compromise the degree of local control residents can expect from their hospital. He said it's up to local hospital boards to research any merger partner before they take that leap.
"When an independent hospital is acquired, they often lose the voice of the local community," he said.
A community 'life anchor'
But a few miles from Aspirus Ironwood Hospital, in a historic train depot that houses the Ironwood Chamber of Commerce, chamber director Michael Meyer said he has no doubt the hospital board made the right choice in 2010 for the community's future.
Indeed, in a city with streets named Iron King Road and Mine Road and a greenspace called Miners Memorial Heritage Park, it's hard to miss the imprint of this industry even today. Joe's Pasty Shop still sells the meat-and-vegetable dough pies miners took with them for lunch at the bottom of the shaft. Two nearby wall murals depict miners that laid the foundation of this community.
Ironwood's population peaked at nearly 16,000 in 1920, as dozens of mines over the years dug more than 300 million tons of iron ore from a region known as the Gogebic Range. That's dwindled to fewer than 5,000 residents today, decades after the last ore shipment in 1967.
Meyer said the loss of the hospital would be "devastating" in a region which now leans on tourism tied to skiing, snowmobiling and mountain biking to help sustain its economy. With 411 employees in 2018 and a payroll of $24 million, the hospital is the area's largest employer.
"Without that significant quality of life anchor, nobody is going to move here. Nobody is going to move somewhere where there is no health care," Meyer said.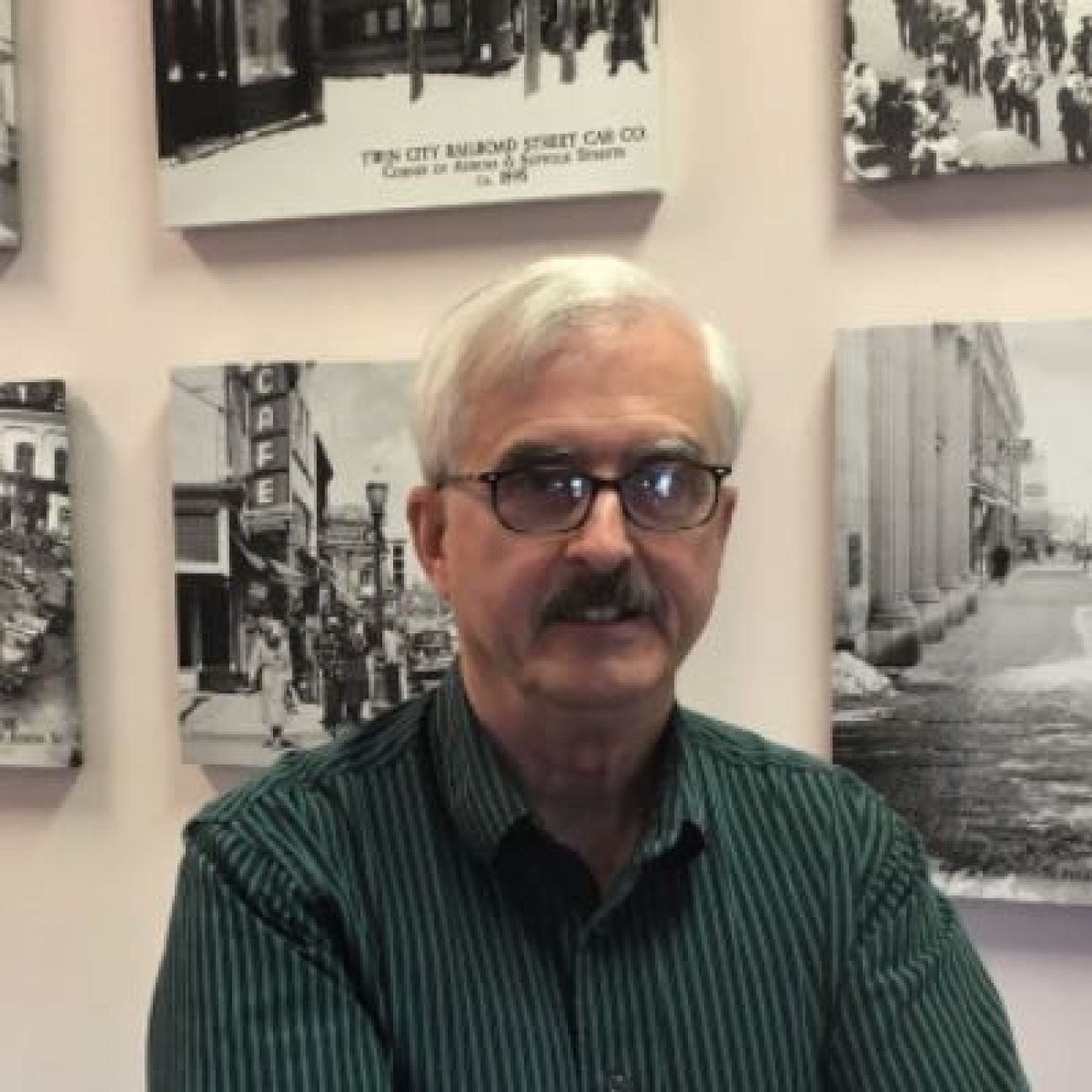 Given the stakes, hospital chief medical officer and former board Pogliano said board members treaded carefully into its merger agreement with Aspirus. But they also knew at the time the clock might be ticking.
"We did not have the financial backing to keep up the process of being an inpatient hospital," said Pogliano, who's been affiliated with the hospital for more than three decades.
"At that point, we realized we could no longer do that alone."
Over the course of 18 months, Pogliano said, board members and hospital officials explored possible merger with Aspirus and two other health care organizations. Aspirus representatives traveled several times to Ironwood to outline what merger could mean for the hospital. Grand View Hospital representatives in turn journeyed to Wausau in central Wisconsin, home to the Aspirus flagship hospital. They went on retreat with its CEO and other Aspirus officials.
Pogliano said officials investigated everything from Aspirus Health Care's financial standing to its medical performance standards.
In the end, the board was persuaded Aspirus was its best bet.
"They really sang us the tune were most interested in. It came down an internal debate over what was anticipated to be the best match for us, now and in the future."
But even with its recent improvements, Aspirus Ironwood Hospital still faces the demographic challenges common to many rural hospitals.
It's in a region that's older and poorer than Michigan as a whole, which translates into tighter hospital finances. Gogebic County, its home base, has a median age of nearly 49, compared with the state median age of just under 40. Across the Wisconsin border, Iron County – which also sends many patients to the hospital – has a median age of nearly 54. Almost 19 percent of Gogebic County residents live in poverty, compared with just over 14 percent statewide.
An older population isn't always good for hospital bottom lines because private insurance pays nearly twice on average of Medicare for hospital visits, according to a 2017 Congressional Budget Office analysis. Nationwide, Medicare and Medicaid reimbursements fell $76.8 billion short of the actual cost of treating beneficiaries in U.S. hospitals in 2017, according to the American Hospital Association.
About 70 percent of Aspirus Hospital patients are on Medicare or Medicaid.
"It's a huge challenge. We are an aging population," CEO Chermside said.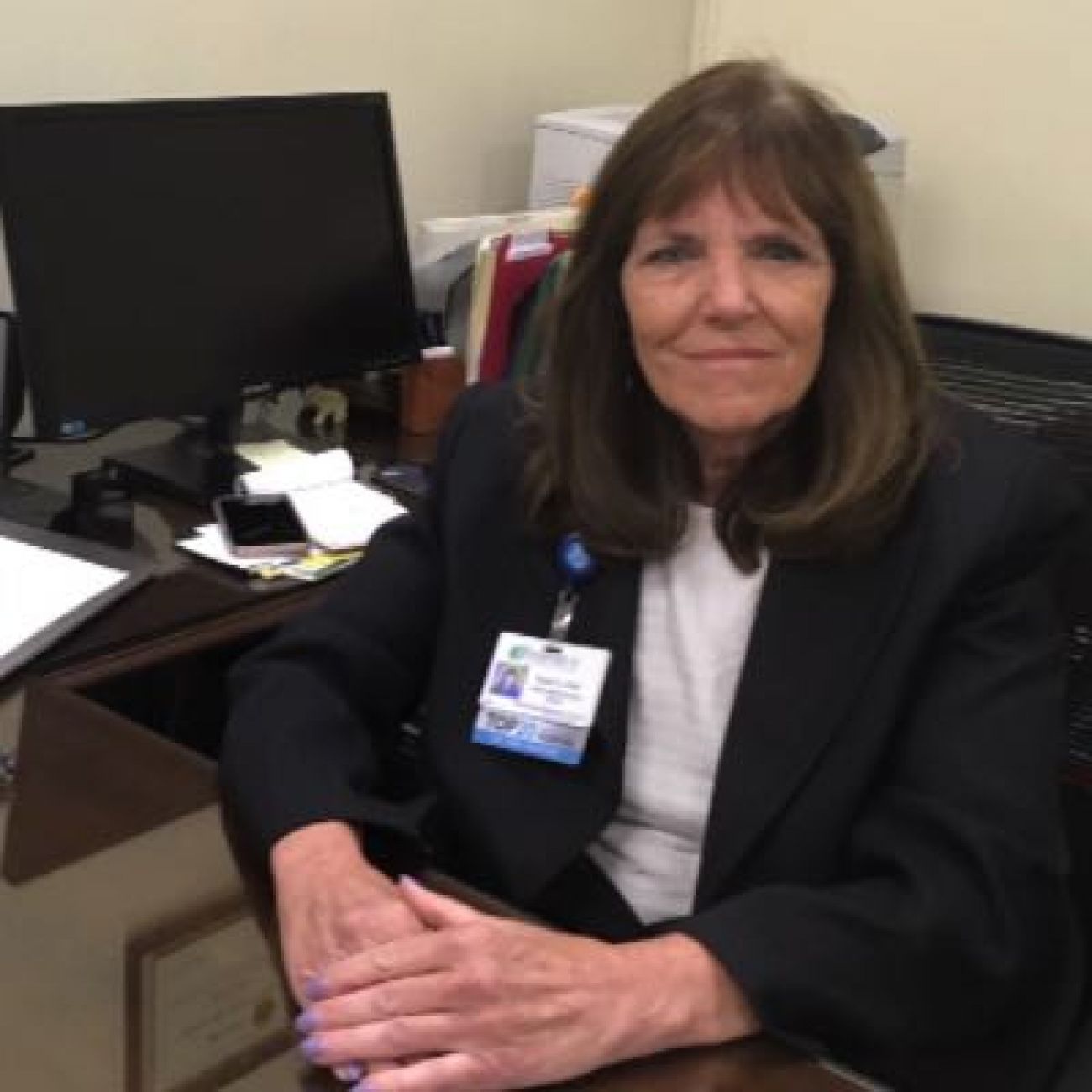 He said system-wide efficiencies in the Aspirus network of eight hospitals can help Aspirus Ironwood meet those financial challenges.
That includes better bargaining power for purchase of expensive medical devices, centralized billing, improvements in information technology, as well as a system-wide strategy for recruiting and retaining physicians. Aspirus said the Ironwood hospital - as with the rest of the Aspirus network - also benefited from installation of an electronic medical records system that makes for a better exchange of medical information between doctors, nursing staff and patients.
"We could not have done those things by ourselves," Chermside said.
While Aspirus Ironwood still retains a board, Chermside acknowledged that ultimate control rests with the parent corporation, Aspirus Health Care. She said it has proven thus far its commitment to the hospital's future.
"I feel they have invested a lot of resources. Aspirus has really helped us further our mission in this community."
But an active age 91, Eleanor Burla sees her local hospital in more personal terms.
Over the course of several years, Burla has come to know visiting Aspirus cardiologist Paul Luetmer as both a friend and physician. She has a medical history that includes surgery about two decades ago to relieve a heart blockage and another to correct an irregular heartbeat.
Last year, Luetmer referred Burla for successful heart valve replacement surgery at Aspirus Wausau Hospital.
Burla drives herself from her home a few miles away about every six months to see Luetmer at the hospital outpatient clinic. Based in Wausau, Luetmer makes regular treks to Ironwood and three other rural Aspirus hospitals in Wisconsin and Michigan.
Before Luetmer arrived on the scene, Burla said, she faced a 130-mile drive to Wausau for cardiology appointments.
"It's a whole different ball game having him here," she said. "My children were not happy about me making that drive.
"Dr. Luetmer takes real good care of me. I can joke with him. He doesn't rush me. He's honest.
"He keeps me in good health."
As if to prove the latter point, Burla described a recent hike she undertook with two of her three sons up a short, steep trail to a state park lake overlook north of her home. That's apart from the time she spends as a volunteer in a local church charity and as a member of an American Legion auxiliary, a bridge card club, and as a director of a community singing group.
"I held up pretty well on that hike," she said. "I feel lucky, I really do."
Only donate if we've informed you about important Michigan issues
See what new members are saying about why they donated to Bridge Michigan:
"In order for this information to be accurate and unbiased it must be underwritten by its readers, not by special interests." - Larry S.
"Not many other media sources report on the topics Bridge does." - Susan B.
"Your journalism is outstanding and rare these days." - Mark S.
If you want to ensure the future of nonpartisan, nonprofit Michigan journalism, please become a member today. You, too, will be asked why you donated and maybe we'll feature your quote next time!