Rural hospitals in Michigan face a dilemma: Merge or not?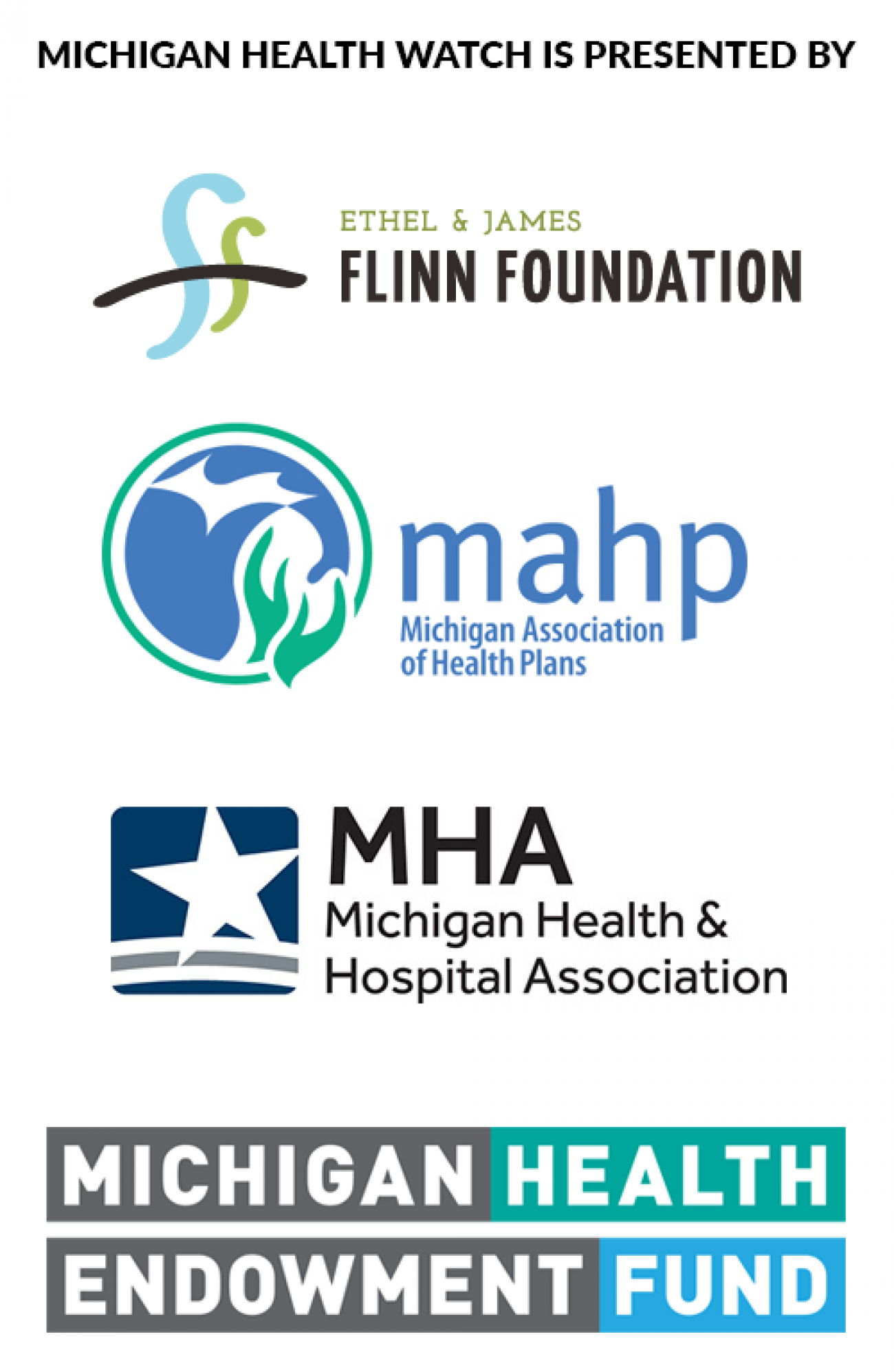 MANISTEE – In the spring of 2017, leaders of a small community hospital near the shores of Lake Michigan finalized an increasingly common business deal in rural health care.
West Shore Medical Center surrendered a degree of local control and its name, selling to the sprawling, Traverse City-based Munson Healthcare system. The 45-bed facility in Manistee, a city of about 6,000 people some 120 miles northwest of Grand Rapids, was rebranded Munson Healthcare Manistee Hospital.
Two years later, hospital officials announced it would shut its obstetrics ward, prompting protests and stirring fears of long drives to give birth. The closest hospital with labor and delivery is in Ludington, about 30 miles away.
"This is something that our community will never recover from. I feel like the impact on our young people in our community is devastating," said Tracy Wilks, a resident who delivered a petition with 4,000 signatures asking the hospital to reverse its decision.
Like some others in this community, Wilks said she feels betrayed by Munson Healthcare. The hospital network encompasses eight community hospitals in northern Lower Michigan and one in the Upper Peninsula.
"They promised us we would have better services, expanded services. But I think closing [obstetrics] was the plan in the beginning. I believe this was the end game for them all along," Wilks said.
Hospital officials said the decision to close obstetrics was a tough call but was crucial to its future. As hospital births declined from 212 in fiscal 2017 to a projected 150 births for 2019, the obstetrics unit was charting losses of at least $700,000 a year, out of an operating budget of about $72 million. The losses were projected to grow to $1.2 million by 2020.
"We made the decision to close that unit to assure the long-term future as a whole," Manistee Hospital spokeswoman Julie Mueller told Bridge Magazine.
"A million-dollar loss is a huge amount for a small hospital," she said. Mueller asserted the decision was no corporate dictate, but one made by the local hospital board retained as a part of its merger agreement.
The experiences in Manistee are rippling throughout MIchigan and rural America, as small-town hospitals face tough economic headwinds from dwindling patient numbers, an aging population and competition from larger systems. The solution increasingly is mergers, but some critics wonder whether cuts to services and the loss of local control are worth the price.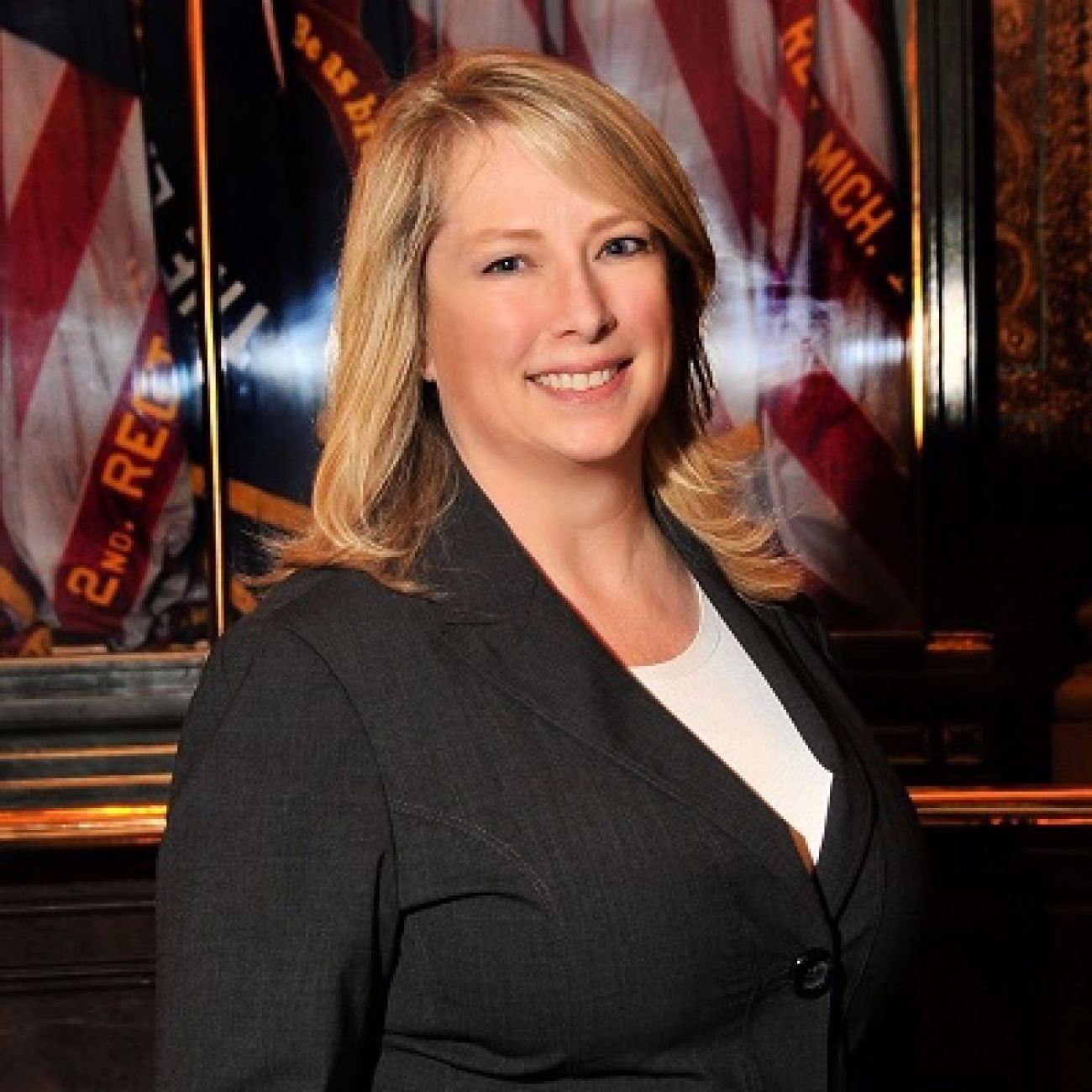 "People feel as strongly about hospitals as they do about their schools," said Laura Appel, senior vice president for the Michigan Health & Hospital Association, a nonprofit trade association.
"It's where people are born and unfortunately where people die. There are joyous occasions that happen in hospitals. There is a lot of community identity there, but there are also a lot of financial realities to consider."
The debate comes as a quarter of Michigan's rural hospitals – 18 of 70 – are at "high risk" of closing, according to an analysis by Navigant, a Chicago-based national health care consultant.
Closures bring both economic and health pressures. One study found that rural hospital closures prompt a decline in area per capita income by 4 percent and a 1.6 percentage-point increase in unemployment rates. And a 2019 University of Kentucky study found that ambulance trips rose an average of 11 minutes – and 14 for seniors – the year after a rural hospital closed.
Appel, of the Health & Hospital Association, said these hospitals may have to weigh independence against a merger that could be a lifeline.
"If you wait too long, your hospital can potentially be too far in the red, so that it's no longer financially viable," she said. "You have to be strong enough to attract a partner."
'How much are we willing to give up?'
In some ways, Michigan may be bucking the national trends. The last rural Michigan hospital to close was Cheboygan Hospital in the northeast Lower Peninsula in 2012. It was reopened later that year as a medical center – operating without inpatient care - by McLaren Health Care system, a 14-hospital Michigan health care network based in suburban Flint.
According to a 2018 federal report, 64 U.S. rural hospitals closed from 2013 through 2017, about 3 percent of all rural hospitals. About three-fourths of those closed were in the South.
The report found the closings were driven by declines in in-patient numbers and cuts to hospital payments by Medicare, federally funded insurance for those age 65 and older. The North Carolina Rural Health Research Program, a branch of the University of North Carolina, counts 113 U.S. rural hospital closings since 2010.
In Michigan, demographics work against rural hospitals: Many are in Upper Peninsula or northern Lower Peninsula, areas that are aging faster than the state as a whole and losing population. The state has 21 counties with a median age of 50 or older, the most in the nation.
Of the rural Michigan hospitals found to be at risk of closing, six are independent hospitals trying to hang on to local control. At the eastern end of the 300-mile-long U.P., officials at War Memorial Hospital in Sault Ste. Marie continue to weigh its options.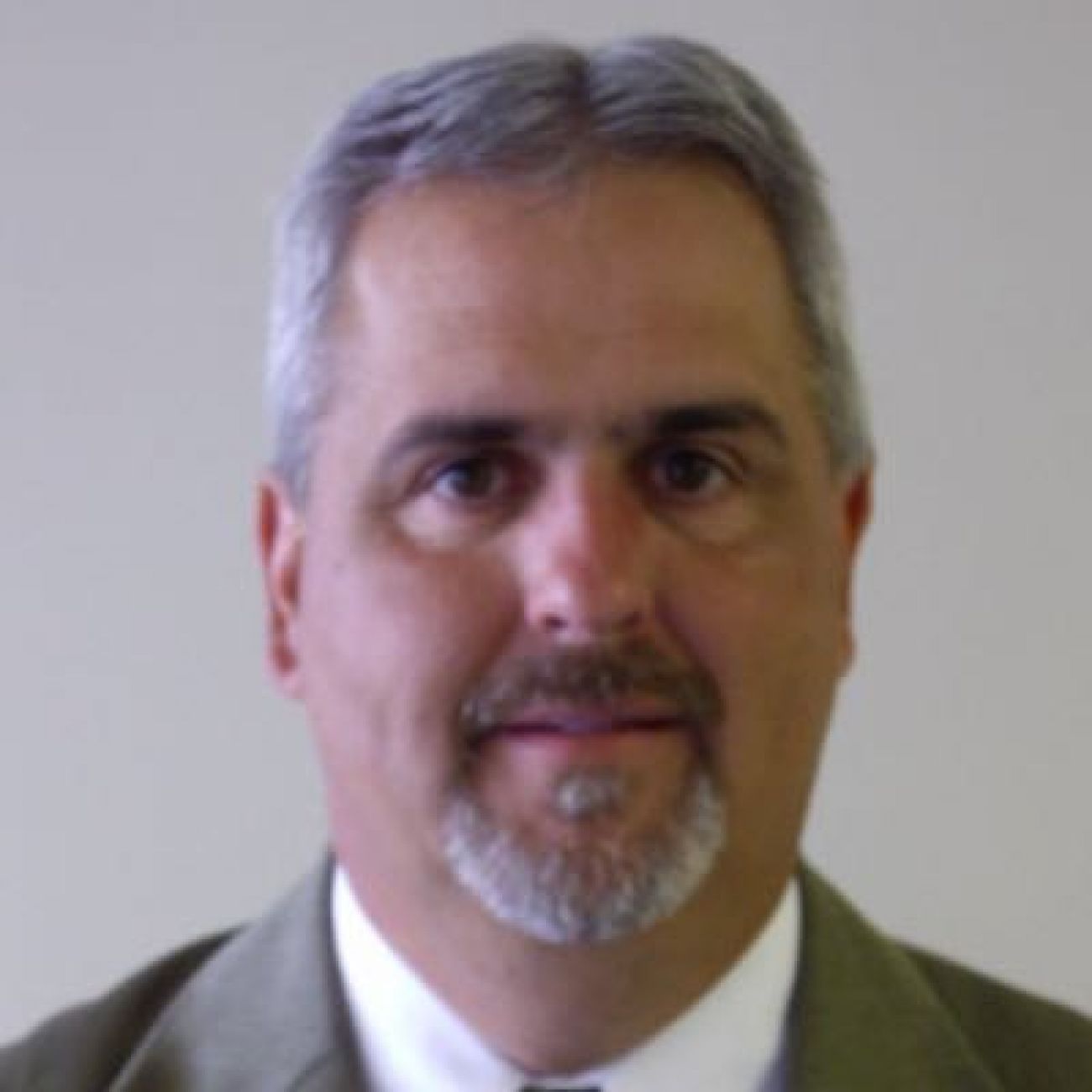 The hospital has been under local control for more than a century, but has had informal talks about partnering with larger health systems. The hospital lost $1.7 million in 2017 followed by a $4.5 million loss in 2018, while showing a modest profit of $150,000 the first few months of 2019, said CEO David Jahn.
The hospital twice has imposed 10 percent employee pay cuts and eliminated about 80 jobs from its payroll a year ago, as hospital use fell by 20 percent, from 12,402 in-patient days in 2012 to just under 10,000 in 2018.
Jahn said the hospital – like many in rural areas – struggles to attract and retain staff. That can hurt its bottom line. Officials spent months trying to replace one of two staff orthopedic surgeons, positions that collectively represent 10 percent to 15 percent of hospital revenue. The hospital still is seeking to replace its sole staff urologist, who departed late last year.
"If you're an orthopedic surgeon, who wants to be on call every other day? But generally, you're going to need to find a doc willing to be on call every other day or every third day," Jahn said.
Jahn said there are a few points that the hospital will not concede if it merges.
"Services such as OB and dialysis have to continue," Jahn said, noting the nearest hospitals for delivery are at least 90 miles away. In winter, that could mean a drive of two hours or more.
If its dialysis unit closed, he said, some 50 patients would be forced to make a trip to Petoskey in the Lower Peninsula – more than 90 away – three times a week.
"We might want an affiliation, but how much are we willing to give up with an affiliation? How long we will be able to survive as an independent hospital, time will tell."
Big state, handful of health care groups
Nationwide, 380 rural hospitals have merged or been acquired by larger systems from 2005 to 2016, according to the North Carolina Rural Health Research Program. The program found mergers can mean better physician recruitment, joined purchasing power and shared services – even survival.
But mergers can also mean loss of local control, outsourcing of support services, loss of local employment and increased travel time for medical treatment.
"Mergers may provide an opportunity for rural hospitals to access much-needed capital and continue providing some level of care in the community. However, changes in services provided at those hospitals could hinder access to care and further widen the gap between rural and urban health disparities," the report stated.
In Michigan, a handful of health care groups dominate the rural hospital landscape as smaller community hospitals merged or formed partnership agreements over the past two decades.
Grand Rapids-based Spectrum Health, which in addition to two large metropolitan hospitals, manages 10 community hospitals in rural areas that stretch from north of Grand Rapids down to the southwest corner of the state.
MidMichigan Health - a non-profit health system affiliated with the University of Michigan Health System – has hospitals in Midland and Mt. Pleasant and four smaller rural hospitals that extend north to Alpena on the shores of Lake Huron.
Munson Healthcare has seven hospitals in the northern Lower Peninsula and one in the U.P's St. Ignace in addition to its hospital in Manistee.
And in the U.P., Wisconsin-based Aspirus Health Care has acquired four small rural community hospitals over the past dozen years, in Ironwood, Keweenaw, Ontonagon and Iron River, adding the latter in 2014.
In 2010, Aspirus acquired Grand View Hospital in Ironwood, a 25-bed hospital that serves a former iron ore mining region in the western fringe of the U.P. and northern Wisconsin. Now called Aspirus Ironwood Hospital, it's one of 35 critical access hospitals in Michigan, a federal designation that gives added money to rural hospitals more than 35 miles from the nearest emergency room. The hospital was named a top 20 U.S. critical access hospital each year from 2015 through 2018. Local officials say merger might have saved the hospital.
'Radical changes'
In the rural southwest corner of Michigan, Sturgis Hospital – among the 18 hospitals deemed at risk of closing - has been something of a poster child for the woes of rural health care.
Facing rising costs and dwindling numbers of patients, the hospital in late 2018 announced it would slash 60 jobs, cut inpatient beds to just four and shutter money-losing departments such as its wound clinic and pain clinic, hospice, cancer treatment center and obstetrics ward.
CEO Robert LaBarge said the hospital at the time was racking up $275,000 in uncompensated patient care a month, while its baby deliveries fell from 450 a year to 300.
"Sometimes, you have to make radical changes like this to ensure the future," LaBarge said.
The hospital board fired him a few weeks later, as one board member said in February the hospital might have to close if it could not complete a merger deal with another hospital or hospital group.
As of late September, there was still no such deal.
'We do need to be sustainable'
Back in Manistee, at least one union leader claims Munson Medical is putting dollars ahead of patient care since the merger.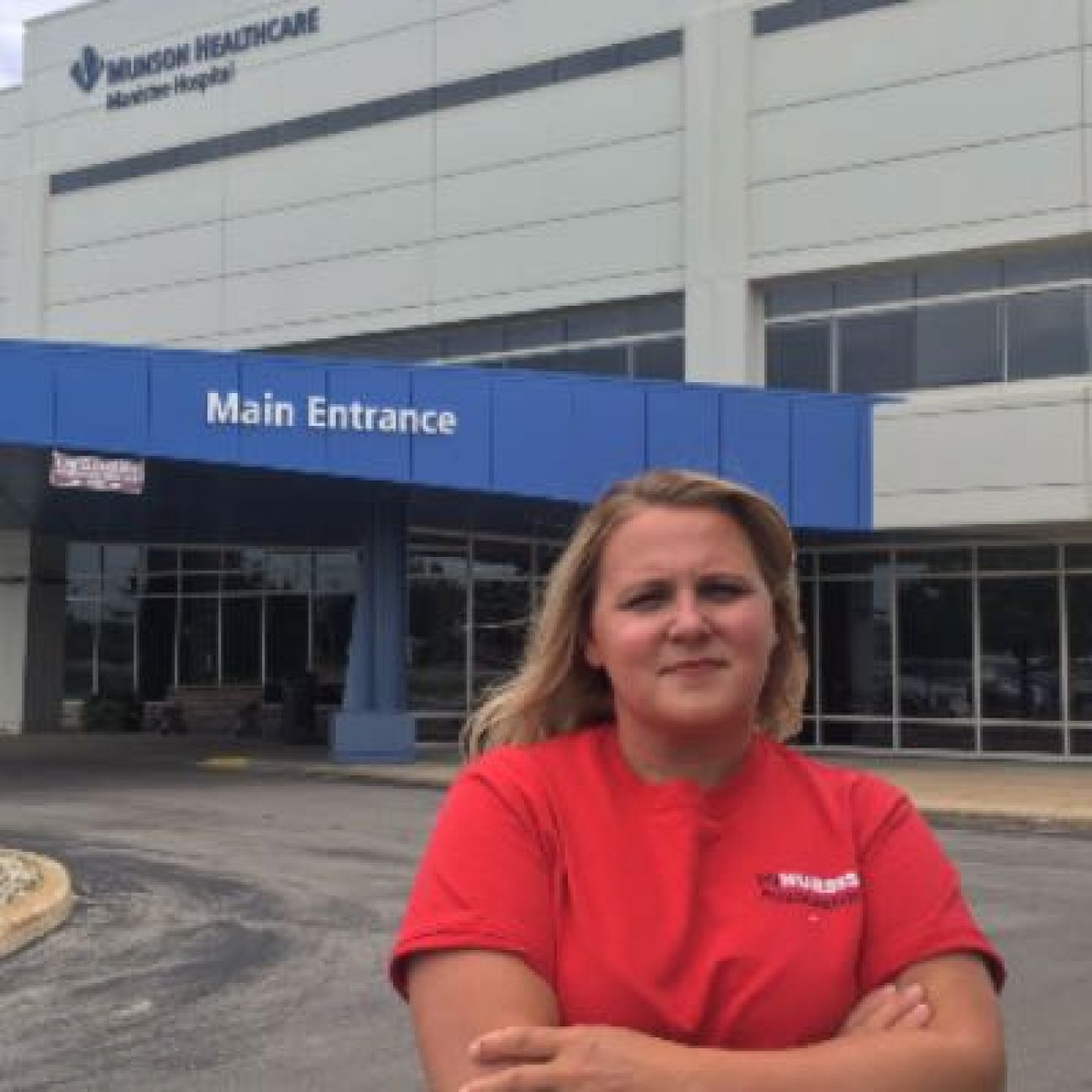 "It's all about the money. It's not about the people anymore," said Kristina Protasiewicz, an operating room nurse and president of the hospital nurses' union. She's been employed at the hospital since two years before merger.
"When you look at staffing, some of our nurses will be overloaded with patients and they will still send somebody home to save costs instead of worrying about patient care."
Protasiewicz added she has been on operating room duty where no second surgical team was on hand – typically consisting of an operating room nurse, a scrub technician, a nurse anesthetist and anesthesiologist. Protasiewicz said that could have caused problems if an emergency case arrived that needed surgery.
"There was nobody else to do it," she said.
Nurses also allege hospital officials have made illegal cuts to their benefits, as they negotiate a new labor agreement. In April, the National Labor Relations Board issued a complaint against the hospital, alleging it violated its labor agreement with the union by changing nurse pay schedules and health benefits.
Hospital spokeswoman Mueller took issue with Protasiewicz' narrative.
"It's certainly not all about the money. But we do need to be sustainable," Mueller said.
"We have times when our census is low and we send people home because we have more people in-house than we need. But we always staff to an appropriate level."
Mueller said Protasiewicz "is correct that there is not a second surgical team on stand-by. In the event the need for a surgical team arose while the team was already occupied, the patient would either be stabilized until the team completed the first procedure or would be transferred to another facility."
To be sure, the hospital has given up some of its autonomy. Its accounting department is being moved to corporate headquarters in Traverse City. Its information technology workers are now employed by Munson Healthcare.
But Mueller noted the hospital recently completed a $13 million medical office building that she said it could not have financed without ties to Munson Healthcare. She added that patients now have access to visiting Munson Healthcare heart and cancer specialists they did not have before.
"It's very difficult to manage and survive as a small, independent hospital," Mueller said. "The relationship with Munson Healthcare has been vital for our survival."
Only donate if we've informed you about important Michigan issues
See what new members are saying about why they donated to Bridge Michigan:
"In order for this information to be accurate and unbiased it must be underwritten by its readers, not by special interests." - Larry S.
"Not many other media sources report on the topics Bridge does." - Susan B.
"Your journalism is outstanding and rare these days." - Mark S.
If you want to ensure the future of nonpartisan, nonprofit Michigan journalism, please become a member today. You, too, will be asked why you donated and maybe we'll feature your quote next time!