Lyme disease is spreading across Michigan. But why?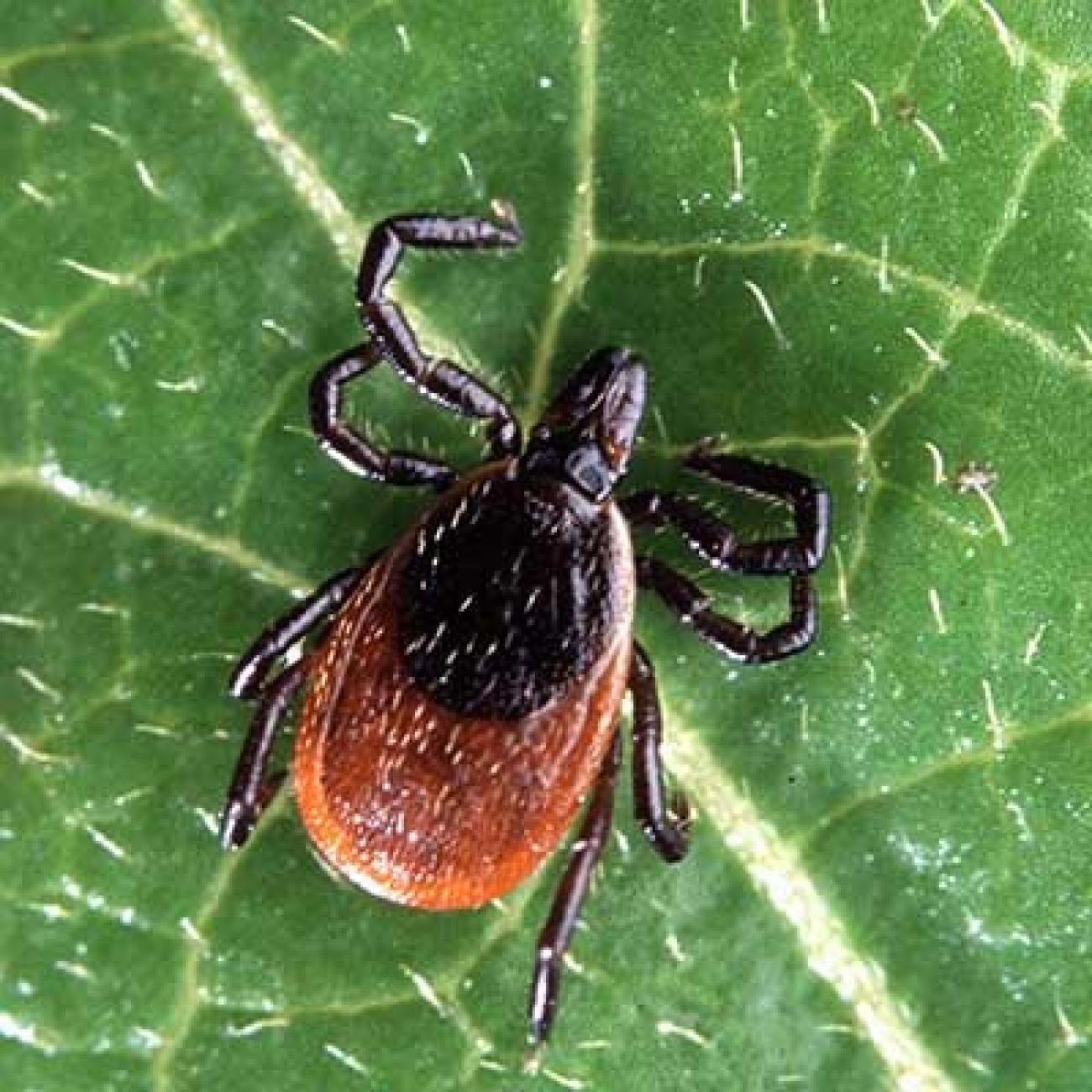 Lyme disease diagnoses have surged nationwide in recent years, and Michigan is no exception.
In 2018, the state documented 262 cases of the disease whose symptoms include fever, chills, headaches, fatigue, and muscle and joint aches. That was down slightly from the 291 diagnosis in 2017, but far higher than in previous years.
Michigan flagged fewer than 200 annual cases before 2016, according to the state Department of Health and Human Services.
Related: A woman, a tick, and the fight in Michigan over Lyme disease
What's driving the trend? The spread of blacklegged or deer ticks. Those ticks can transport Borrelia burgdorferi — spirally bacteria that cause Lyme disease — and infect whom they bite.
State officials closely monitor the ticks alongside researchers at Michigan State University and elsewhere, and "each year we are finding them in places we have not seen them in the past," Lynn Sutfin, an MDHHS spokeswoman, said in an email.
Blacklegged ticks are well-established in several Upper Peninsula counties. In 2002, officials first confirmed infected tick populations in the Lower Peninsula. Since then, the sesame seed-sized bloodsucker has invaded communities all along Lake Michigan's coast, a swath of Southern Michigan and even a few counties on Lake Huron.
Reported Lyme Disease Cases
2018 – 262
2017 - 291
2016 - 228
2015 - 152
2014 - 129
2013 - 176
Source: Michigan Department of Health and Human Services
The state's "Lyme Disease Risk Map," shows 37 of its 83 counties bright red, locations with at least two exposures of the disease and/or infected blacklegged ticks.
The ticks typically live 2- to 3 years, and many factors can affect their numbers, including temperature, rainfall, humidity and availability of hosts to feed on. Michigan has plenty of such wildlife, which includes white-tailed deer, white-footed mice, chipmunks, shrews and American robins, said Jean Tsao, a professor at Michigan State University who has studied the blacklegged tick and its spread of bacteria for more than two decades.
Not all of those animals are good hosts for B. burgdorferi, but enough are to help Lyme disease spread, Tsao said.
But why is the bacteria spreading now, when it didn't before? Researchers aren't sure, Tsao said.
One hypothesis: Michigan's tick invasion, which probably spilled over from Wisconsin, just took a while to creep around Lake Michigan.
But the U.P.'s Menominee County has seen infected blacklegged ticks since the late 1980s or early 1990s — apparently before they infiltrated northeast Wisconsin. Those Menominee spread west and north. It's possible, but not likely that the Menominee ticks spilled into the Lower Peninsula, Tsao said.
"We cannot say for sure."
Climate change may also play a role.
Every Michigan county has grown warmer on average over the past three decades, according to a recent data analysis by the Associated Press. Much of the Lower Peninsula is about 2 degrees hotter as global emissions of heat-trapping carbon dioxide and other greenhouse gases continue to rise.
Warmer temperatures mean bacteria-carrying ticks can thrive in more places across the U.S. The same is true for other potentially infected bugs, such as mosquitoes that spread the West Nile virus, experts say.
"Because warmer average temperatures can mean longer warm seasons, earlier spring seasons, shorter and milder winters, and hotter summers, conditions might become more hospitable for many carriers of vector-borne diseases," according to the U.S. Centers for Disease Control and Prevention.
Some of that could apply to Michigan, Tsao said, particularly if ticks are surviving over winter and thriving in longer growing seasons. But she added: "It's not as if ticks couldn't be here before [average temperatures increased]," since they've previously survived in northern climates.
Still other factors might increase reports of Lyme disease, said Sutfin, the DHHS spokeswoman. That includes growing awareness among health providers. A 1990 state law requires health providers and laboratories to report Lyme diagnoses to their local health department within 24 hours.
But cases still likely fly under the radar in Michigan and elsewhere.
About 30,000 Lyme diagnoses are reported nationwide each year, but studies suggest the true number is likely closer to 300,000, according to the CDC.
Got a tick? Submit a pic
Not sure what type of tick is clinging to your or your pet? MDHHS last year launched a program allowing folks to submit a photo to find out which of Michigan's five most commons ticks they might be looking at.
The tick-curious may submit their photos to MDHHS-Bugs@michigan.gov.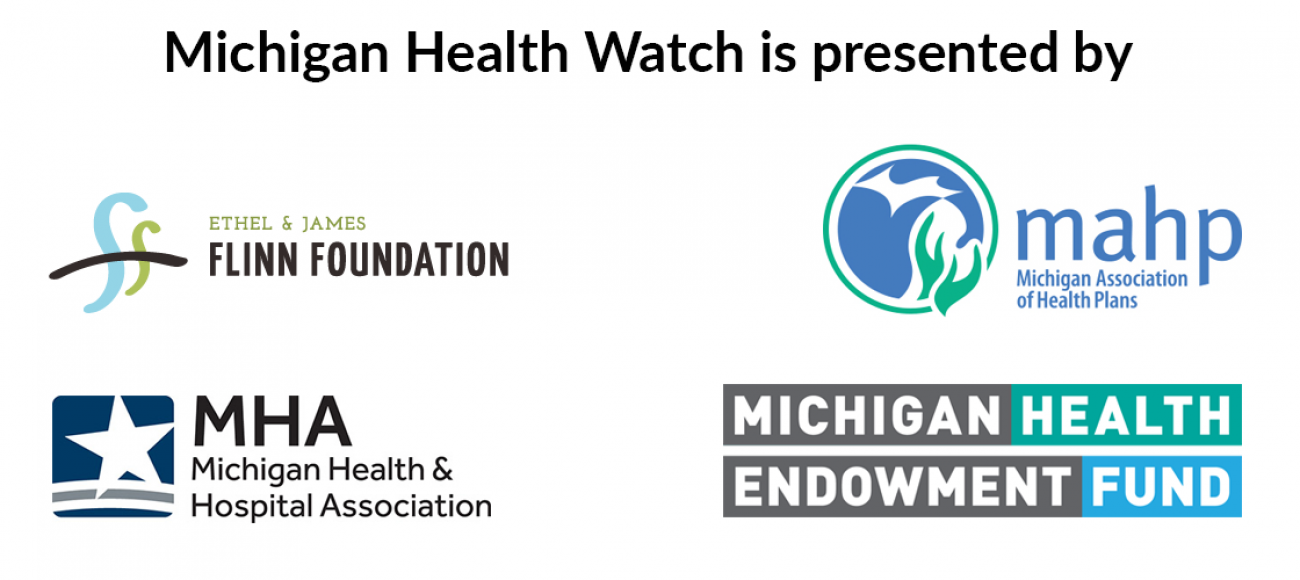 We're not just a news organization, we're also your neighbors
We've been there for you with daily Michigan COVID-19 news; reporting on the emergence of the virus, daily numbers with our tracker and dashboard, exploding unemployment, and we finally were able to report on mass vaccine distribution. We report because the news impacts all of us. Will you please support our nonprofit newsroom?