Michigan can't fill mental health jobs amid COVID. These ideas could help.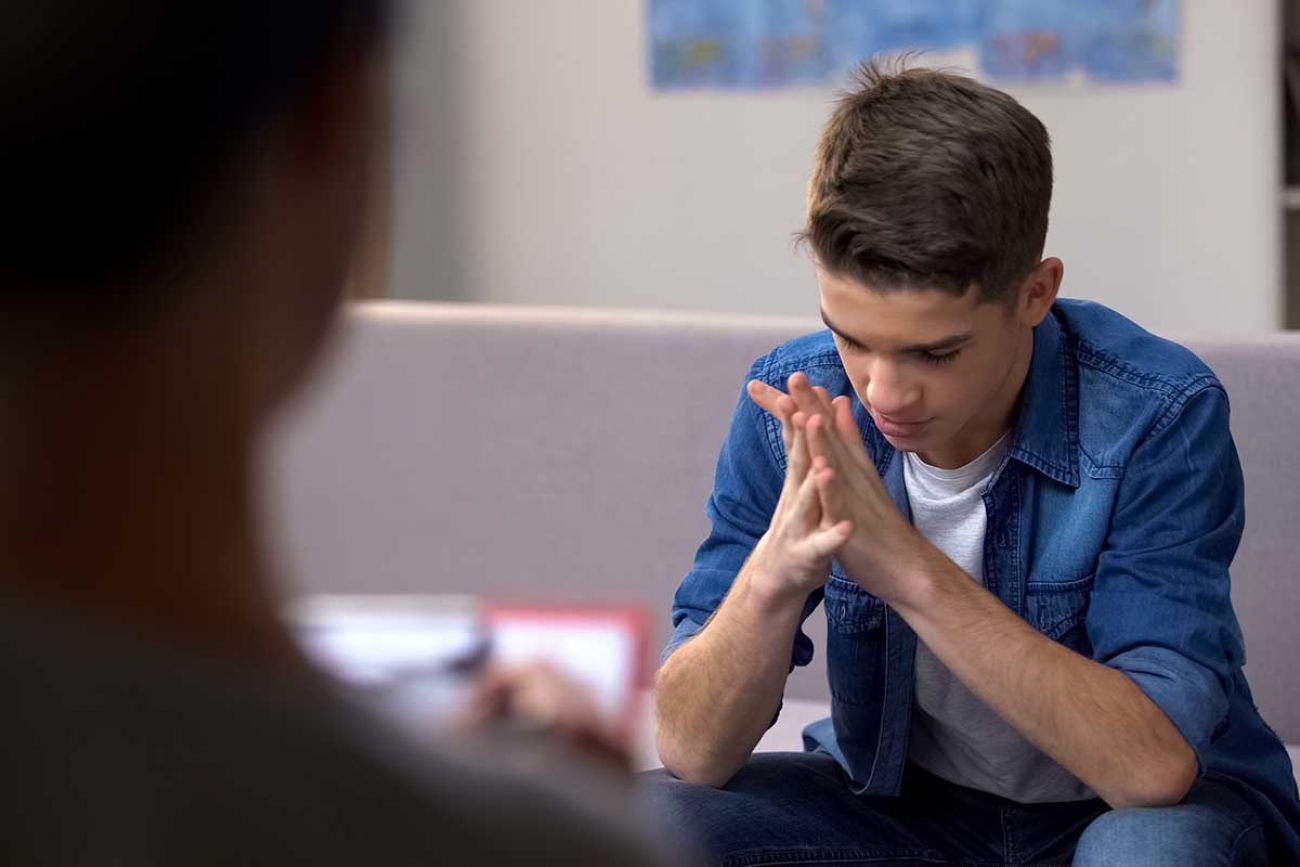 Early research indicates young children and adolescents are among the groups particularly vulnerable to stress and depression from the social isolation of the COVID-19 pandemic. (Shutterstock)
In metro Detroit, mental health administrator Susan Kozak said she sometimes lies awake at night over the jobs her agency just can't fill.
Adult case manager. Child case manager. Child therapist. Substance abuse clinician. Nurse practitioner. Peer support specialist
The agency she runs, Community Care Services — which provides outpatient mental health and substance abuse treatment — has about 20 job openings, many of which have gone begging for months. CCS serves about 6,000 children, families and adults in Detroit and Downriver communities, and has found its capacity stretched by a pandemic without precedent and seemingly without end.
"It's the No. 1 thing I worry about," Kozak, the agency's executive director, said of the unfilled positions.
"We can't start programs. We can't expand programs. Our caseloads are through the roof. We are not meeting client needs."
Mental health officials across Michigan paint a similar picture, as agencies scramble to recruit and retain a broad range of behavioral health workers — during a pandemic that a national survey released Wednesday links to heightened adult rates of depression and anxiety, thoughts of suicide and substance abuse.
The survey, by the Kaiser Family Foundation, a nonprofit health research organization, found that young adults are especially hard hit: people age 18 to 24 are twice as likely as adults in general to report new or increased substance use or suicidal thoughts.
Similarly, the U.S. Centers for Disease Control and Prevention released a November report warning of an ominous spike in emergency department mental-health visits among young children and adolescents since COVID-19 struck.
"Emergency departments are often the first point of care for children experiencing mental health emergencies, particularly when other services are inaccessible or unavailable," the CDC noted.
All of which presents deeper challenges for Michigan, which was short on behavioral health workers even before COVID disrupted the economy and kept millions of people, including children, in isolation.
"The pandemic has exacerbated the situation to the point where (lack of mental health care) is near epidemic proportions," said Kevin Fischer, executive director of the Michigan chapter of the National Alliance on Mental Illness, a statewide advocacy group.
It's a crisis mental-health advocates say calls for a range of bold solutions, including broadened funding support for college loan forgiveness for mental health professionals who commit to practice in underserved areas of the state.
A shortage even before pandemic
Months before the pandemic hit, a 2019 analysis found that Michigan's behavioral treatment network was patchwork at best, and warned that hundreds of thousands of residents with a mental illness or substance-use disorder were being left untreated.
Gaps are especially acute in the northern Lower Peninsula and Upper Peninsula. The report found 25 counties with no psychiatrist and 10 counties — all rural — with no psychiatrist or psychologist.
Sixteen rural counties did not have a substance use disorder treatment facility, and seven rural counties had no psychologist, psychiatrist or substance abuse facility.
COVID-19 has further strained the system, as workers near the bottom of the pay rung leave for jobs outside the field. It's also become more difficult, advocates say, to attract qualified professionals with advanced degrees.
"The entry-level money in behavioral health is not there," said Fischer of Michigan NAMI. "When you can make more money at Walmart than you can starting at the entry level, that's not very appealing."
The shortage of direct care health workers has been building for years, and extends beyond behavioral health. Michigan has a current shortage of about 34,000 direct-care workers — with projections the shortage could exceed 200,000 by 2026.
As Bridge Michigan recently noted, a lack of these workers also impacts thousands of vulnerable seniors, who depend on them to remain in their homes. A lack of personal care aides and nurse assistants also affects care in nursing homes and assisted living facilities, and care for the disabled.
In a remote stretch of the Upper Peninsula, Copper Country CMH Services is scrambling to fill jobs at 10 adult foster care homes for the developmentally disabled, mentally ill and physically handicapped.
Those homes typically operate with a staff of 90.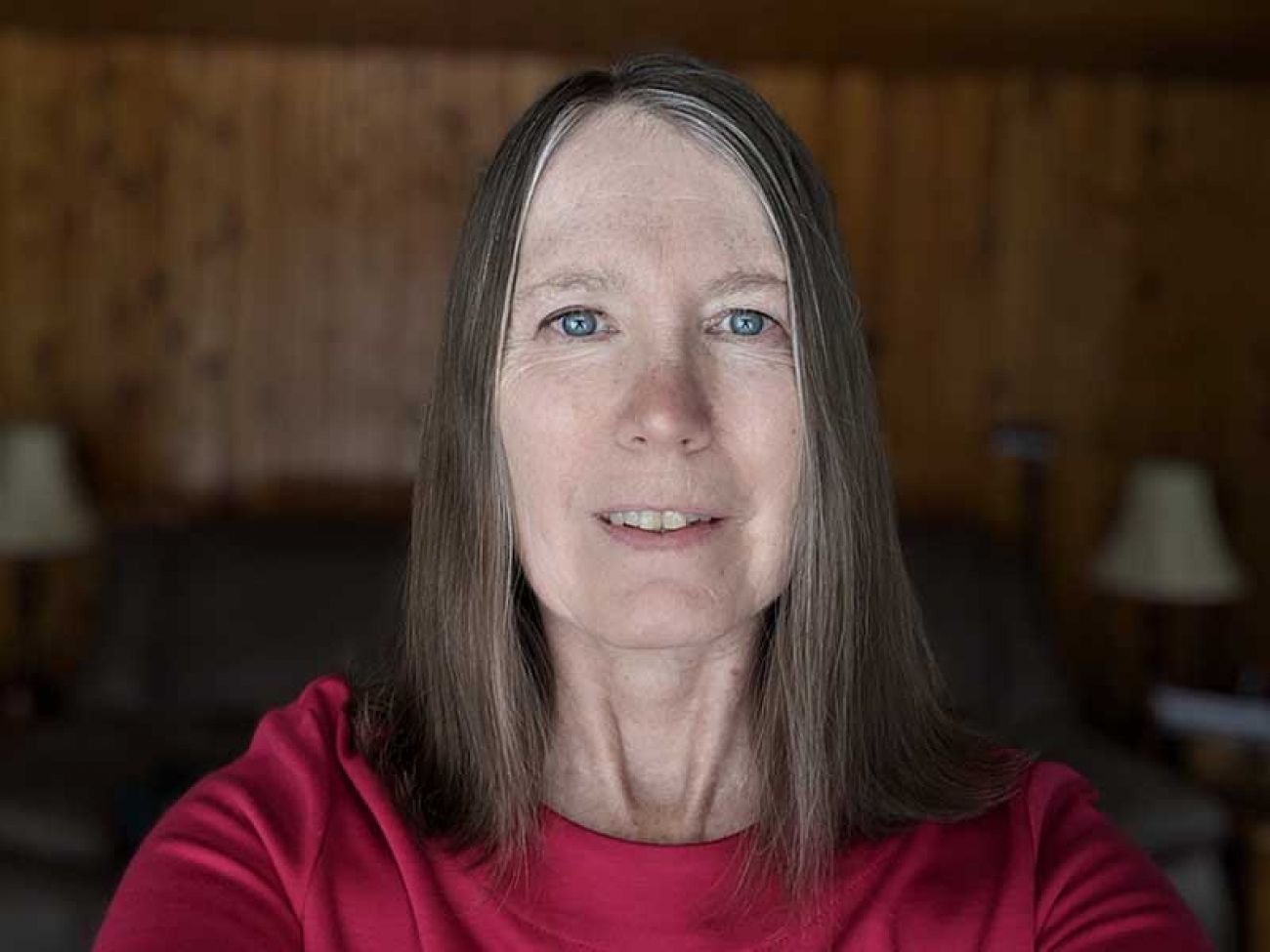 Upper Peninsula mental health administrator Cari Raboin: "We are short the most direct care staff we have ever been." Raboin said. (Courtesy photo)
"Right now, we have 15 openings for those jobs," said Cari Raboin, the executive director. The nonprofit agency coordinates behavioral health care in a four-county region west of Marquette.
Raboin said the homes also rely on a staff of 20 part-time workers — with another eight openings for those jobs. The work can be physically and emotionally taxing. It pays $13.09 an hour, in addition to benefits and a $2-an-hour temporary pay boost for direct care workers, which was approved by the Legislature in December.
"I would attribute that to the pandemic," she said. "It does take a particular kind of person to want to work with the folks in a group home. It can be difficult work.
"It's not just simply flipping burgers."
To fill the void, Raboin said adult foster care workers are logging overtime shifts, while the agency is transferring other direct care workers who normally assist home-bound residents to the adult foster homes.
Raboin said the region continues to lack a resident psychiatrist, relying instead of telehealth psychiatric services and a visiting psychiatrist who provides outpatient care. The agency has two additional open positions for nurse practitioners for outpatient psychiatric care.
"Psychiatry," she said, "is a difficult position to fill."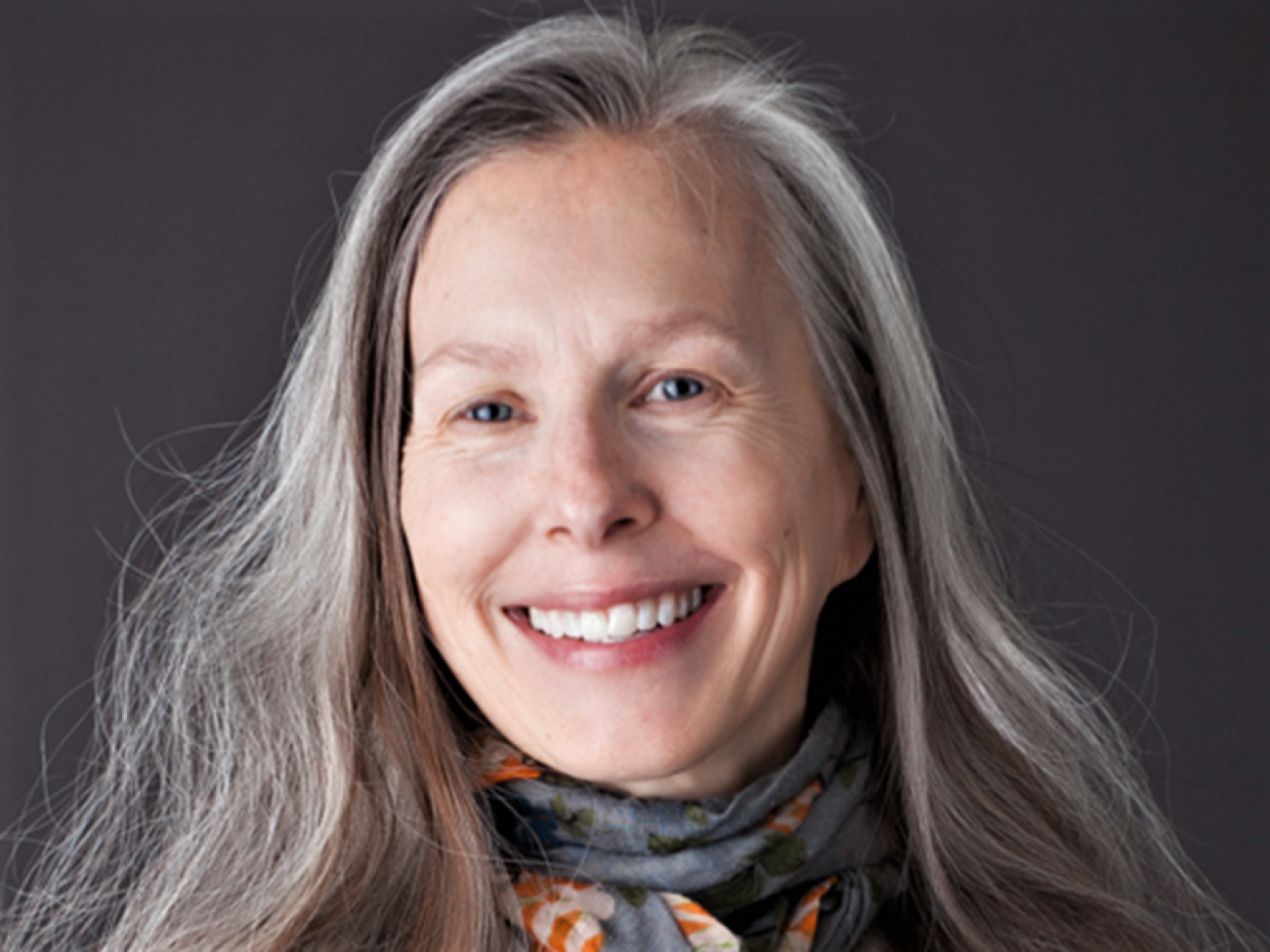 Kristin Gietzen, president and CEO of Arbor Circle in Grand Rapids: "We are quite concerned about the isolation that children are feeling right now in the pandemic." (Courtesy photo)
Getting help where it's needed most
With a shortage of mental health workers, advocates point to a series of measures on the state or federal level that could boost access to care in underserved areas of the state, including:
College Loan repayment

:
Expand federal loan programs that offer college loan repayment for primary care medical and behavioral health professionals who remain in underserved areas for at least two years.
The National Health Service Corps loan program — a division of the U.S. Department of Health and Human Services — offers clinicians in medical and behavioral health repayment of student loans up to $50,000, as well as a competitive salary in exchange for serving in urban, rural or tribal areas of the nation with limited access to care.
Among the loan program's approved pecialties are psychologists, licensed clinical social workers, psychiatric nurse specialists, marriage and family therapists and licensed professional counselors.
"On the professional end, there is a real loan forgiveness problem," said Robert Sheehan, CEO of the Community Mental Health Association of Michigan. "Most of those folks who get out of school have a pretty good-sized debt. A lot of them are leaving the state. A lot of them are leaving for different careers."
In 2019, Michigan college graduates had an average student loan debt of about $35,000. Debts were even higher for people with master's degrees, which are required in many areas of the mental health profession.
State loan program for doctors
Support and expand MIDOCs, a state-funded program to broaden residency positions in a variety of medical specialties, including for family medicine, internal medicine, pediatrics, obstetrics and psychiatry. With Michigan having just over 1,100 psychiatrists in 2016, a federal health study found the state is expected to be 890 psychiatrists short of need by 2030, including a shortage of 100 psychiatrists who see children.
MIDOCs offers up to $75,000 in loan repayment to medical residents who enter these positions and commit to practice for at least two years immediately after residency in a rural or urban underserved setting in Michigan.
It has the potential, advocates say, to produce 500 new physicians working in underserved areas of Michigan over the next 10 years.
Authorized by legislation in 2017, MIDOCS is a consortium of med schools at Central Michigan University, Michigan State University, Wayne State University and Western Michigan University in partnership with the Michigan Department of Health and Human Services.
MIDOCS is funded at $5.4 million for the 2020-2021 fiscal year, with the expectation of continued funding for five years.
Boost pay for direct care workers
Michigan has a current shortage of 34,000 Michigan direct care workers, who provide everything from home care for the elderly to hands-on care in nursing and adult foster care homes. In a December response to COVID-19, the Michigan Legislature extended a $2-an-hour pay boost for these workers, which expires at the end of February. Gov. Gretchen Whitmer proposed making that pay hike permanent in her Jan. 27 State of the State address.
Direct care workers have a national annual turnover rate of about 80 percent, many leaving jobs that pay $12 an hour for work in the retail or fast food sector.
Students need help, Michigan provides less
Behavioral health experts are especially worried about COVID's emotional toll on children.
"We are quite concerned about the isolation that children are feeling right now in the pandemic," said Kristin Gietzen, president and CEO of Arbor Circle, a West Michigan nonprofit behavioral health provider that serves about 5,000 children and adolescents, in addition to adults.
"Children have been through a trauma. They have been removed from their normal lives. They are simply not able to engage in the same kind of social development that children need."
Indeed, surveys indicate rising reports of depression and feelings of loneliness among children and adolescents during the pandemic.
Even before the virus, a 2019 analysis by the Journal of the American Medical Association Pediatrics found that one in six U.S. children ages 6 to 17 had a treatable mental health disorder like depression, anxiety or attention deficit-hyperactivity disorder. Nearly half of those children received no professional counseling or treatment.
Gietzen said her agency has 16 job openings for adolescent and children services, out of a staff of about 110. The average number of candidates for openings requiring a master's degree fell 50 percent from last year, and 70 percent from the year before.
The agency has openings for four master's level clinical therapists for a program that links them with families that have a child in mental health crisis.
COVID restrictions also hamper the program. Gietzen said safety precautions have largely shut down the in-home visits she said are critical to the program's success.
"The goal of the service is to go into the home and observe the interactions with the family and observe the setting and really see what the kid's life is like.
"When you can't do that, when you are left with a telehealth platform to do your work, you don't see as much."
COVID has also exposed the state's meager investment in school mental health supports. Michigan continues to rank near the bottom nationally for elementary and secondary school counselors.
According to a 2018-19 survey by the American School Counselor Association, Michigan schools had a student-to-counselor ratio of 691 to one — second worst in the nation, ahead of only Arizona. The national average was 430 students per counselor.
Experts agree that counselors and other mental health professionals can be vital to student psychological wellbeing, especially as the pandemic adds layers of stress and social isolation to their lives.
To close that gap, the Legislature has set aside more than $30 million a year since 2019 to help K-12 districts hire more social workers, counselors and psychologists. To date, schools have added about 165 of those positions, according to Michigan Department of Education official Diane Golzynski.
But in a statewide school system of 1.5 million students and more than 500 local school districts, Golzynski said that still leaves a sizable void for mental health support and counseling.
She noted that even before the pandemic, suicides among young people had been climbing for years in Michigan. Suicide is now the second-leading cause of death in the state for those between the ages of 10 and 24.
Golzynski said some school districts have been unable to add more professionals, even with the added available funds.
"We've had a few positions remain open for months," she said.
Therapy gives way to triage
Back at Community Care Services in metro Detroit, adult therapist Ellen Robey said she has had a caseload of about 100 clients for most of her 18 years at the agency.
Now she juggles roughly 270 clients at any given time, including families in crisis, the homeless, people with suicidal thoughts or grieving the loss of a family member.
"It's not like ongoing therapy," Robey said. "It's more like triage in the situation we have right now."
As caseloads grow, Robey said the agency has shifted appointments to ensure those in mental-health crisis are managed first or quickly referred to the proper source.
That inevitably means Robey can't devote the time and attention to clients that she would like.
"You can't provide them with the ongoing support like you used to be able to do. Sometimes people need help filling out paperwork, but that can be difficult to find the time to do. Even having the time for a phone call back is difficult.
"When I get in on Monday, I have my entire day filled up," Robey said. "From 9:30 am to 6 pm, I will be full."
Only donate if we've informed you about important Michigan issues
See what new members are saying about why they donated to Bridge Michigan:
"In order for this information to be accurate and unbiased it must be underwritten by its readers, not by special interests." - Larry S.
"Not many other media sources report on the topics Bridge does." - Susan B.
"Your journalism is outstanding and rare these days." - Mark S.
If you want to ensure the future of nonpartisan, nonprofit Michigan journalism, please become a member today. You, too, will be asked why you donated and maybe we'll feature your quote next time!