Michigan debates future of kratom, an herbal remedy linked to 9 state deaths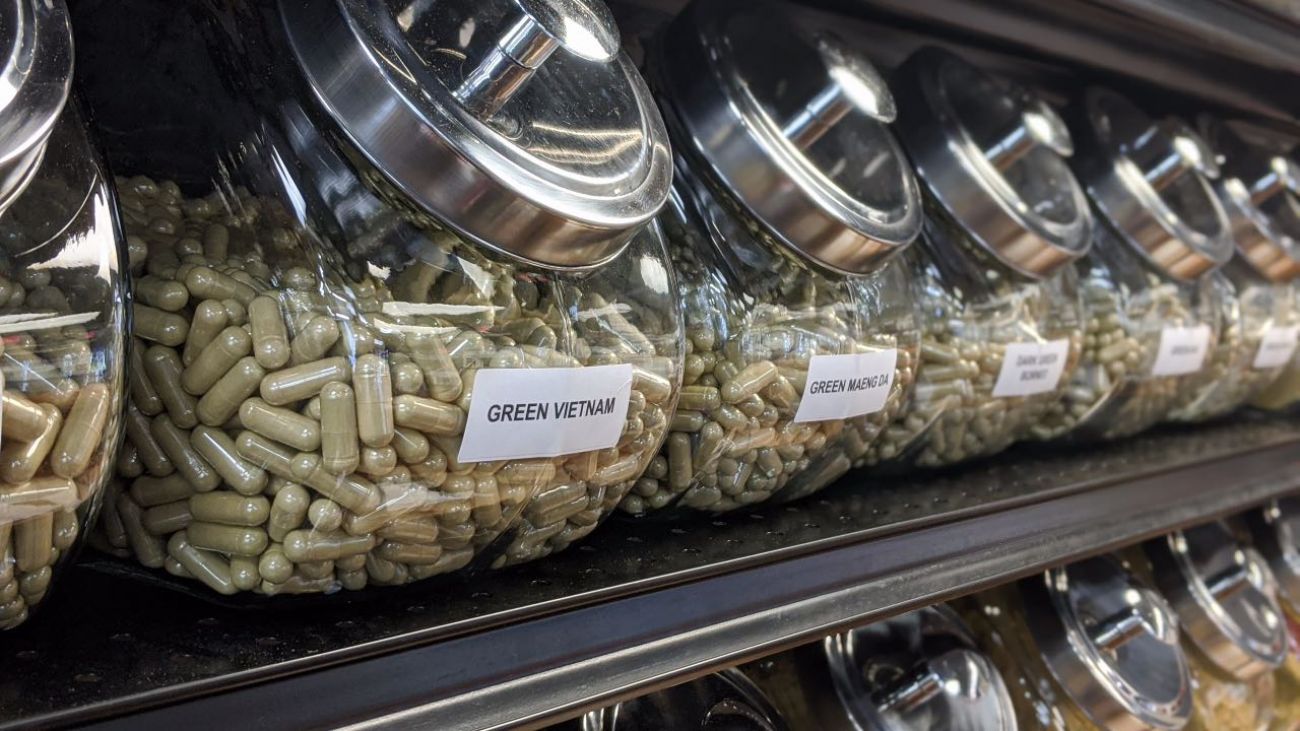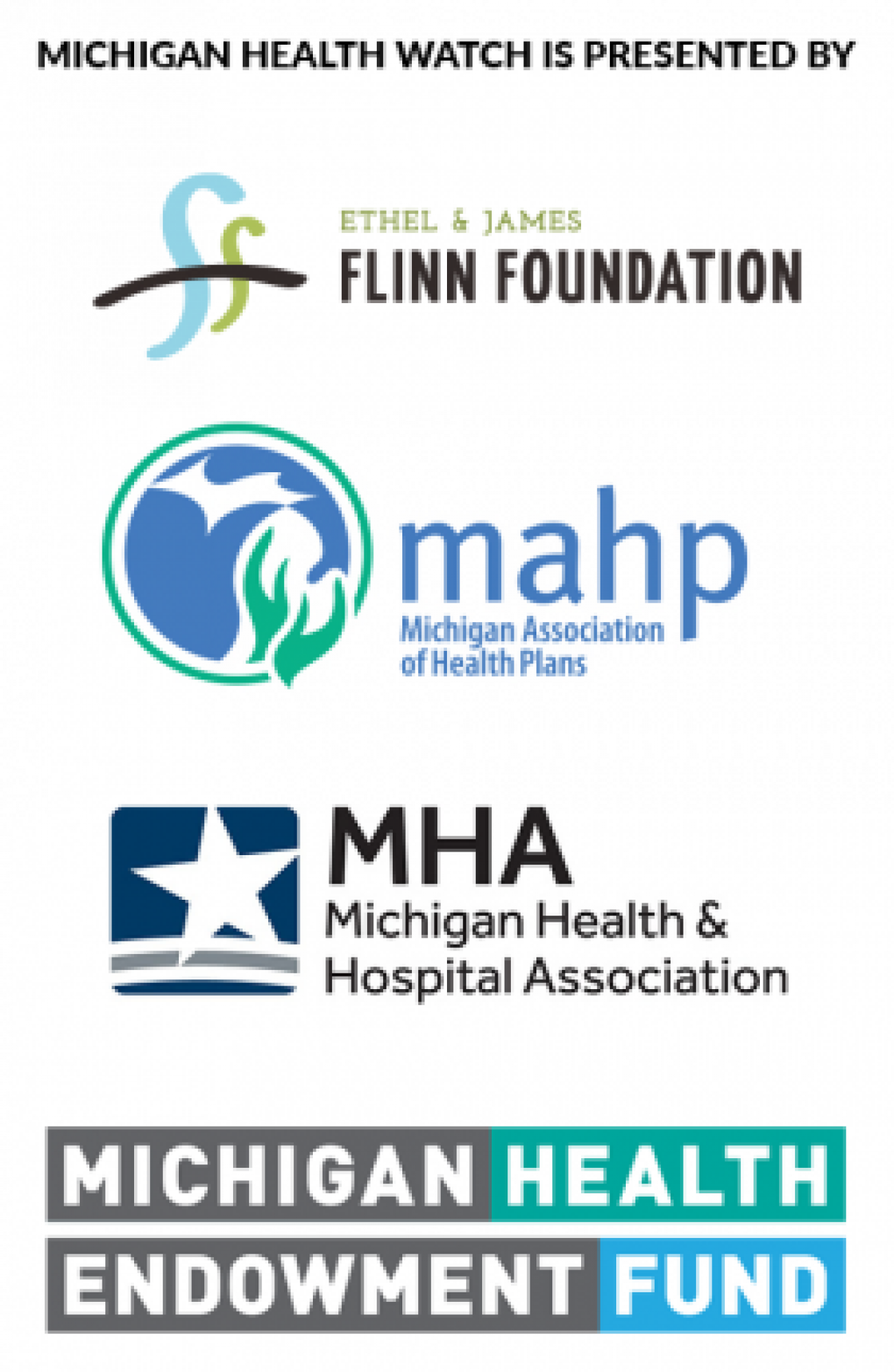 The crushed leaves in the little plastic bag they found next to his body was not what Peggy LaPenna expected would take her child from her.
It wasn't the prescription painkillers her son Joey started taking after an eye injury as a teen. It wasn't the Xanax he'd sneak as a young man, nor the host of street drugs that were a part of his troubled young life.
Rather, what killed 21-year-old Joey LaPenna in January 2018, at least according to the Kent County medical examiner, was a substance that is legal in Michigan: kratom, which was linked to at least nine deaths in the state in 2018, though those cases may have involved other substances as well.
Six states (Alabama, Arkansas, Indiana, Rhode Island, Wisconsin and Vermont) and several cities have banned kratom, according to the American Kratom Association, an industry group that lobbies for regulations that would keep it safe and legal.
Michigan is not yet among them, though a state lawmaker is considering legislation to regulate the substance. In the meantime, kratom can be widely purchased in tobacco and head shops, groceries or online.
The U.S. Food and Drug Administration warns it can have psychoactive (mind-altering) effects and carries the risk of "addiction, abuse, and dependence." In 2016, the federal government tried to classify kratom as a Schedule 1 narcotic, alongside heroin and LSD, only to be met by furious pushback by users citing its painkilling properties.
Advocates note that it comes from nature and has been used for centuries. More compelling, its supporters say, is the promise kratom holds as a way to help users break free from opioid addiction or post-traumatic stress.
Kratom comes from the Mitragyna speciosa tree found in Southeast Asia — particularly from Thailand, Malaysia, Indonesia, and Papua New Guinea, according to the FDA. Depending on the maturity of the kratom's leaves when harvested, it can bring either energy or calm.
Generally chewed, brewed into hot water as a tea, or powdered and taken in capsules, the herb is believed to have made its way to the U.S. after the Vietnam War, according to the Virginia-based American Kratom Association, which didn't respond to repeated calls for comment.
Outside a Wild Bill's Tobacco shop in Lansing, Matthew Breakey had just left with a small amount marketed by the name Train Wreck. A tool and die maker from Eaton Rapids, Breakey said others have urged him to try prescription painkillers for work-related aches and pains.
"I don't want narcotics in my system," Breakey said. "Like anything, I guess you could abuse [kratom], but with moderation, it's a good thing to take .. for pain and for energy."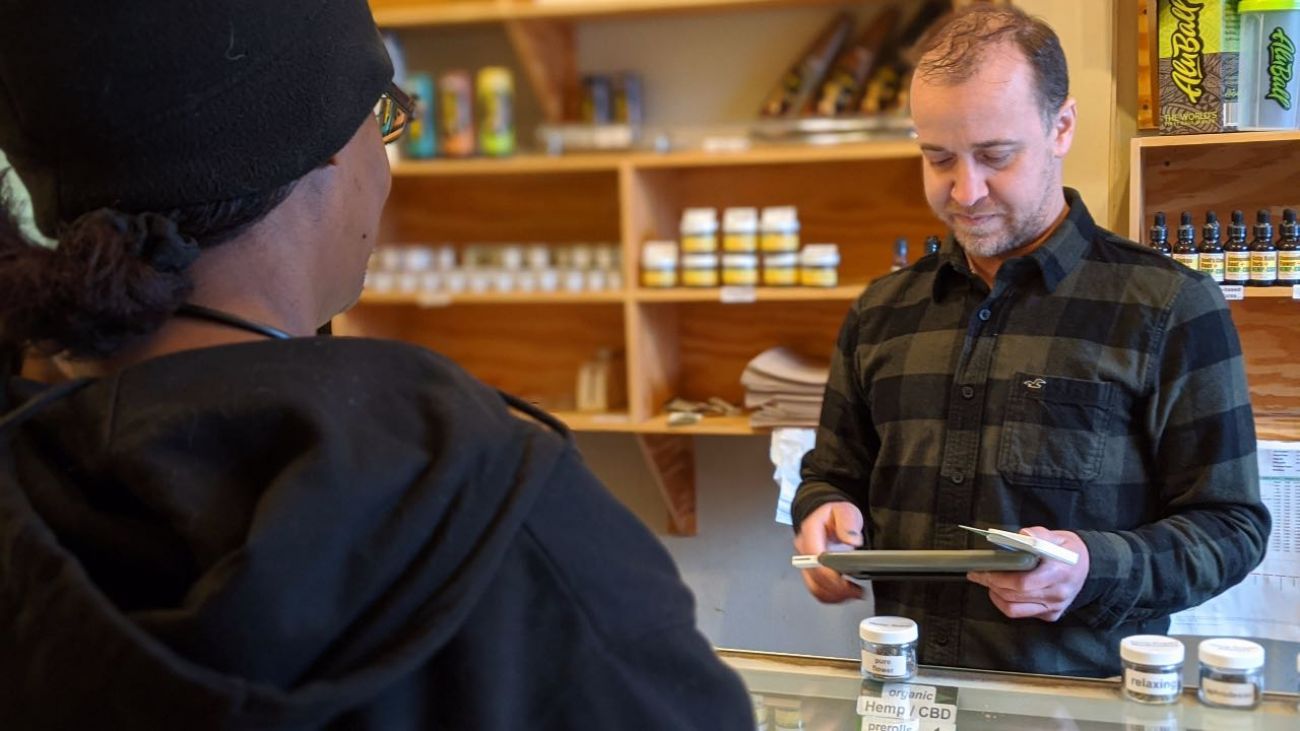 Last week, Tanisha Ballard, an Ypsilanti mother and finance professional, dropped by Ethnospot, a natural herbs store in Ann Arbor, to buy a small bottle. She said she stirs it in hot water to make tea, sipping it throughout the day.
At Ethnospot, kratom shares space with jars filled with chamomile, ginkgo biloba, echinacea and other dried plants and herbs. Store co-owner Mike Gilbert said he gets about a dozen customers a week seeking kratom, which he said he buys and packages in small batches to ensure quality.
Ballard said the substances "gives me a bit of energy to get through the day, just like a coffee for other people."
Legal limbo
For now, kratom in Michigan, as across much of the U.S., faces an uncertain future.
The FDA and the U.S. Drug Enforcement Agency haven't yet decided how to handle kratom. Some states allow it, while cities within those states may ban it, according to a tracker run by the AKA. The industry group claims nearly 5 million U.S. users, with other estimates ranging from 2 million to 4 million.
While a handful of states have banned it, others have sought to regulate it. The AKA vows to lobby for laws in 2020 in 21 states that would "prohibit the preparation, distribution, and sale of adulterated or contaminated kratom products, and it has retained lobbyists in Michigan, according to its website.
At least one Michigan lawmaker, Sen. John Bizon, R-Battle Creek, is trying to sort it all out.
Bizon, an ear, nose and throat doctor, introduced a bill in August that would make kratom a Schedule II drug, classifying it as dangerous with a "a high potential for abuse, with use potentially leading to severe psychological or physical dependence." Other Schedule II drugs include cocaine, methamphetamine, methadone, oxycodone and fentanyl.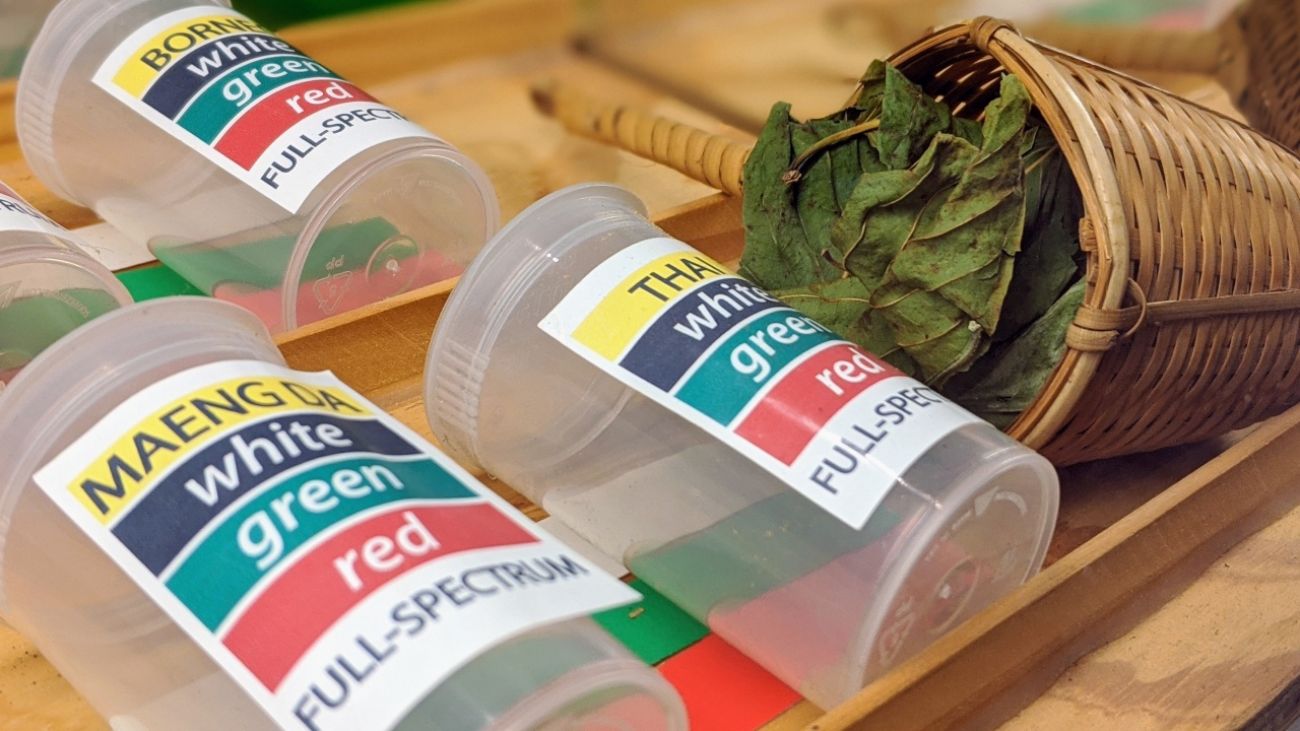 But he told Bridge Magazine he's now reconsidering his position and collecting more information.
"We hate to take it away from the consumer if it truly is not something that is harmful to the public, and the [American] Kratom Association would have us believe that it is not harmful to the public," he said. "But then we have all these coroners who say that it was the cause of death."
Harm reduction?
In a state ravaged by the opioid crisis — opioids claimed 2,036 Michigan lives in 2018 — kratom is touted as a safe (or at least, safer) alternative to prescription painkillers and street drugs.
Compounds in kratom affect the same opioid brain receptors as morphine, according to the FDA, providing feelings of pleasure, sedation and a reduction in pain. But federal regulators and the National Institute of Drug Abuse also warn of side effects that can include nausea, itching, sweating, dry mouth, constipation, increased urination, appetite loss, seizures, hallucinations and symptoms of psychosis.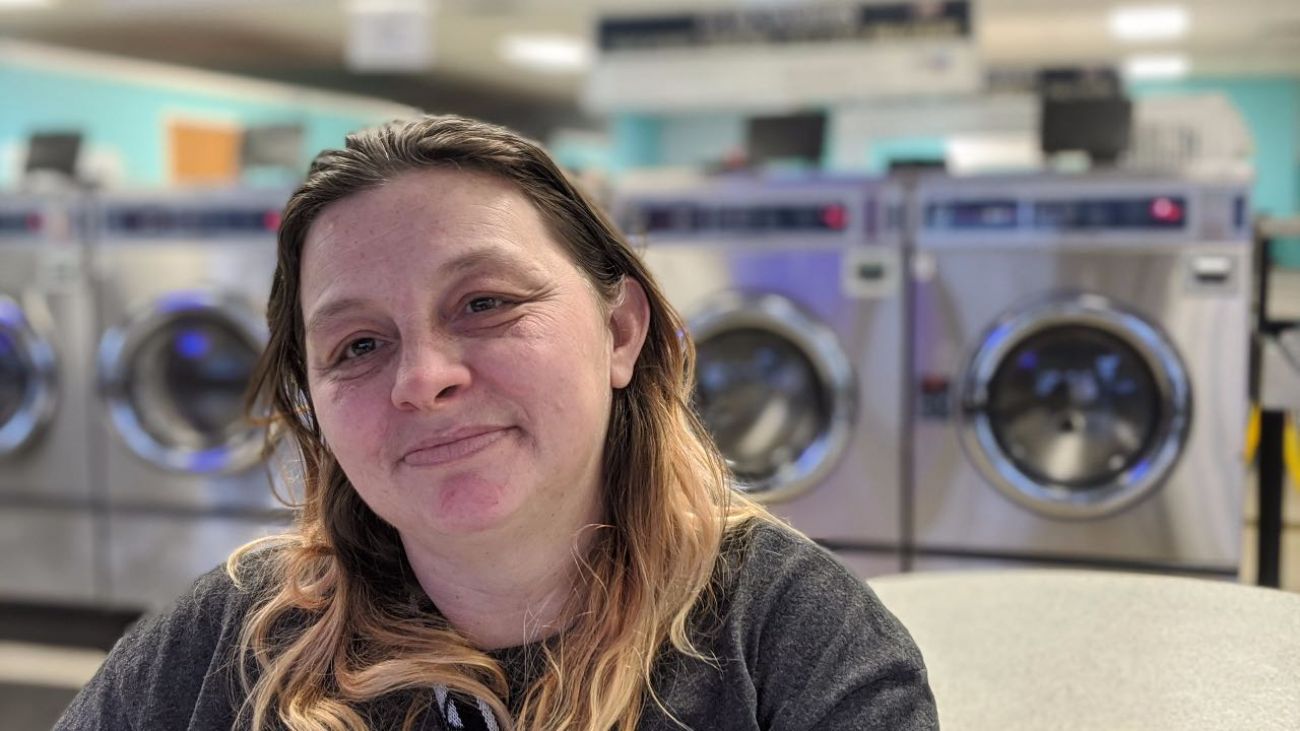 Albury Arroyo, 40, a homemaker in Erie in Michigan's southeast corner, is familiar with both sides of the debate.
She said she was once a drug addict in Florida, but has been free of illegal drugs for three years. She said friends in Florida tried to step away from street drugs by turning to kratom instead, believing it eases withdrawal from opioids.
Some, she said, found success. Others became just as addicted to kratom.
"I've heard good things. I've heard bad things," she said.
In Lansing, Sen. Bizon said he's well aware that some people use kratom as a less harmful replacement for opioids.
"That may very well be true," he said. But he said when he asks drug recovery experts in the field, "they haven't even heard of kratom."
Explaining a bad name
According to the AKA, kratom has gotten a bad name in recent years because of dangerous additives, but in its purest form, kratom is no more addictive than, say, coffee.
The group says the plant has been mixed with heroin, morphine, and fentanyl and sold to consumers under the impression they were buying pure kratom.
"The issue is that some unscrupulous 'bad-actors' have decided to spike natural kratom with toxic doses of dangerous drugs. And the FDA then leaps to the incorrect conclusion these adulterated kratom products are just the natural kratom," the AKA writes.
At least nine people in Michigan died in 2018 after using kratom, according to the Michigan Department of Health and Human Services.
However, overdose deaths related to kratom could be undercounted because there's no specific code classifying kratom and the plant may have been lumped in with opioids, including morphine, said Lynn Sutfin, a department spokeswoman.
Kent County Medical Examiner Dr. Stephen Cohle ruled Joey LaPenna's death was caused by "mitragynine toxicity," referring to an active ingredient in the kratom plant. Cohle said he's investigated at least eight deaths related to kratom, but it's unclear how the kratom may have interacted with other drugs at the time of death. Toxicology tests showed five of the individuals had taken other drugs, too, including cocaine, heroine, oxycodone and fentanyl, he told Bridge.
It may be, too, that some individuals react differently to kratom.
"I don't really take a position. The FDA hasn't ruled on it," Cohle said. "But it has caused some deaths. I'd advise to stay away from it. At the very least, use with caution."
On the west side of Grand Rapids, Peggy LaPenna recalls the January afternoon the day before her son died.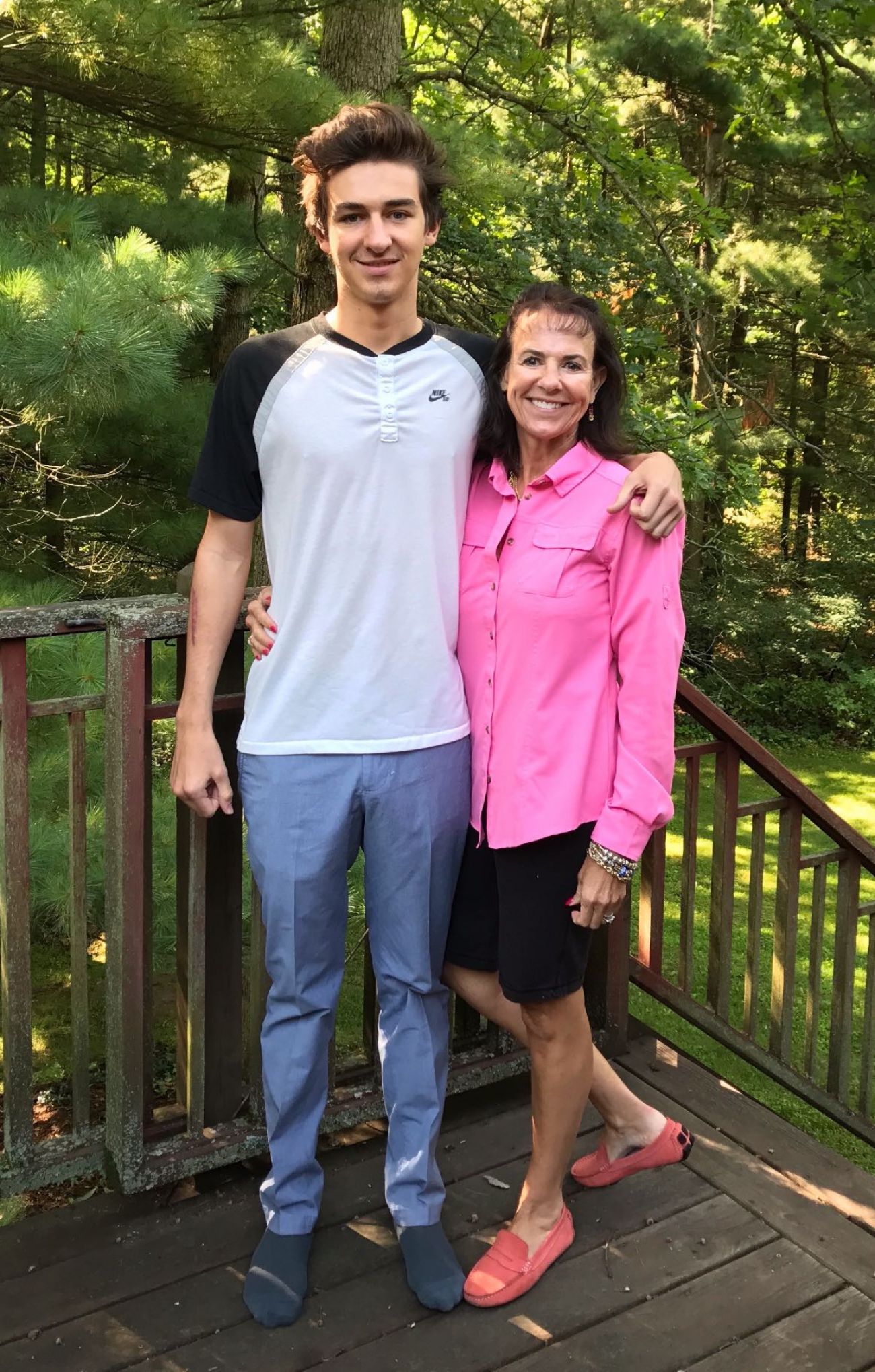 Her painfully thin son was sitting beside her in the passenger seat as they made their way toward their Ada home on U.S. 131.
He had been so stoned that day that LaPenna had to steady him by his belt loop so he could walk to the drug rehab facility they had just visited, but equally, he was so stubborn he'd refused to stay.
"I just started crying in the car. 'Joey, I don't know what to do. I give up. I can't watch you do this anymore,'" Peggy, a retired X-ray technician, recalled. "Joey, please. You need help."
She would later find her son's body in his bedroom.
Now, more than two years later, LaPenna sometimes sees packets and bottles of kratom in gas stations, and she still wonders what she would have done differently had she had known that her son was using kratom.
"What do you do," she said, "when a kid can say 'Mom, it's legal'?"
Only donate if we've informed you about important Michigan issues
See what new members are saying about why they donated to Bridge Michigan:
"In order for this information to be accurate and unbiased it must be underwritten by its readers, not by special interests." - Larry S.
"Not many other media sources report on the topics Bridge does." - Susan B.
"Your journalism is outstanding and rare these days." - Mark S.
If you want to ensure the future of nonpartisan, nonprofit Michigan journalism, please become a member today. You, too, will be asked why you donated and maybe we'll feature your quote next time!