Michigan may need another 8,000 ventilators as coronavirus outbreak worsens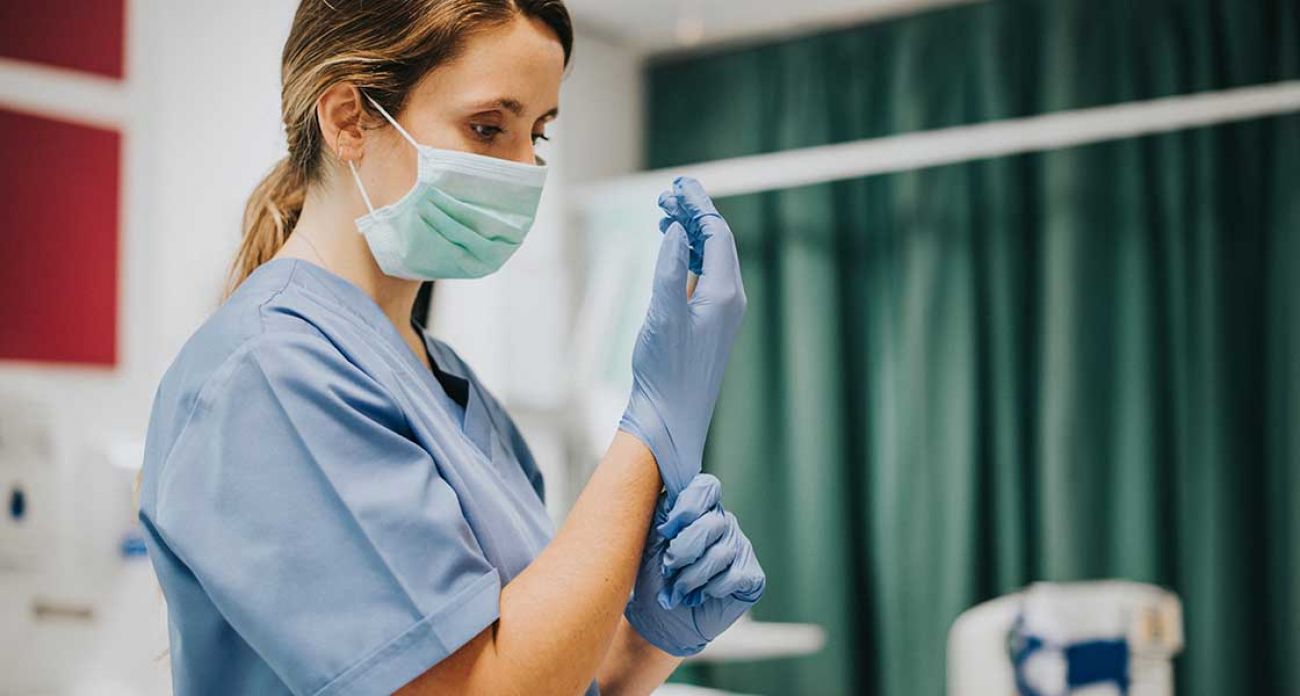 Michigan may not hit the peak of the coronavirus pandemic for weeks, and state officials say they're well short of supplies to treat those who will need them.
Despite recent federal shipments — 112,000 N-95 masks received over the weekend with an additional 8,000 soon to arrive — the skyrocketing rate of cases in southeast Michigan is outpacing officials' ability to keep up.
"We still need more," Gov. Gretchen Whitmer said during a press briefing from Lansing on Monday.
How much more? Michigan has 1,700 ventilators but may need 10,000. The state has around 313,000 masks with another 1 million potentially on the way, but health care workers use 10 per patient per shift — Beaumont hospitals alone would use 8,100 every day based on current patient numbers.
The equipment crunch comes as the pandemic has spread exponentially in Michigan since the first case was discovered March 10. In the past week, cases more than quintupled to nearly 5,500. The state now has the fourth-highest number of cases in the country after New York, New Jersey and California.
Detroit has been the epicenter with more than 1,500 cases and 35 deaths as of Sunday afternoon, while Wayne, Oakland and Macomb counties of southeast Michigan comprise more than 80 percent of statewide cases.
Whitmer said the state has spent $80 million buying supplies, but she has complained that Michigan and other states are having trouble securing equipment from some vendors.
So far, Michigan has acquired:
20 million masks

2,000 ventilators

9 million ounces of hand sanitizer

255,000 boxes of gloves

2.4 million gowns

2,000 beds

210,000 testing kits

3,000 thermometers

185,000 face shields

22,000 cartons of disinfecting wipes
That's in addition to past shipments from Michigan from the Strategic National Stockpile, a federal repository of equipment.
But for adequate protection and sanitation, health care workers must regularly change their equipment. In normal circumstances, workers would change masks after each patient. Most health care workers are now being asked to wear equipment multiple times, which can pose a safety hazard but is deemed necessary to conserve badly-needed supplies.
Even with that conservation, supplies are dwindling.
According to a report from the Michigan Department of Health and Human Services from Sunday evening encompassing around three-quarters of the state's hospitals, the state's health care workers were left with:
313,306 N-95 masks

59,070 coveralls

5.8 million gloves

240,009 surgical isolation gowns

97,838 surgical gowns

1.2 million surgical masks and face masks

49,978 face shields

29,186 goggles
The report represents a snapshot in time, so numbers have likely changed since they were reported, spokeswoman Lynn Sutfin said.
"For every inpatient that has COVID-19, we'll need 10 N-95 masks just that day for that one patient," Dr. Joneigh Khaldun, the state's chief medical executive, said Monday.
Whitmer said on CNN Sunday morning the 112,000 masks from the national stockpile meant "we're going to make it through the weekend."
And state officials warn the worst is yet to come.
"We are still in the early stages of spread in Michigan, and cases have not yet peaked," Khaldun said. "Current models suggest we are likely several weeks away from a peak in the number of cases here in Michigan."
Bob Wheaton, spokesman for MDHHS, told Bridge Saturday that the state has 27,762 hospital beds, including 25,375 beds that were in place before the state of emergency and an additional 2,387 that were added to respond to the coronavirus outbreak.
The Institute for Health Metrics and Evaluation at the University of Washington predicts Michigan will reach peak hospital resource use on April 10, when hospitals will need nearly 14,000 beds and 2,162 ICU beds.
The state is working with the U.S. Army Corps of Engineers to identify sites for field hospitals to expand the number of available beds and is currently preparing the TCF Center in downtown Detroit to provide 900 more beds.
The University of Washington model also predicts Michigan would need 1,730 ventilators. Khaldun said Monday that the state has around 1,700 ventilators — fairly close to what's needed. But Khaldun expects the need to be much, much higher.
"We think we'll need many, many more than that," Khaldun said. "There's no question we'll need an additional 5,000 to 10,000 ventilators and the supplies to intubate people."
Whitmer said she's working to secure more supplies, but that states are competing with one another for a limited amount. She's been on national television several times requesting more help from the federal government, including faster shipments from the national stockpile.
Her insistence the federal government didn't act soon enough against the virus drew the ire of President Donald Trump. He tweeted that the "failing Michigan governor must work harder and be much more proactive, before signing the emergency disaster declaration she requested allowing the state to get help from the Federal Emergency Management Agency.
Whitmer said late last week that contractors who had agreed to send more supplies to Michigan were told to instead send them to the federal government, implying that the president's frustrations with her complaints had something to do with it.
But on Sunday morning national television appearances, she declined to identify the vendors.
"I need assistance and I need partnership. That's what we're starting to see out of the feds, we're grateful for it, but there's so much more work to do," Whitmer told CNN's Jake Tapper.
FEMA has told Sen. Gary Peters' office that an additional 1 million masks from a private vendor are en route to Michigan, but cautioned that some vendors are struggling to fulfill orders on time, an aide to Peters told Bridge.
Supply allocations from the Strategic National Stockpile are based on population density rather than concentration of cases.
But FEMA administrator Peter Gaynor told Peters' office the agency is considering changing the formula to help places like Michigan with a disproportionate number of cases.
Khaldun said that even if Michigan got thousands of more ventilators, "there's no question we don't have enough" medical personnel to operate the machines and provide other necessary services.
That's why Whitmer signed an executive order loosening medical practice laws to allow people such as medical students and retired physicians who would not otherwise be able to help to provide health care in line with their training.
"We expect a great need for additional medical support in the coming days," Whitmer said Monday. "So we ask: Please sign up now."
Bridge reporter Robin Erb contributed to this report.
RESOURCES:
We're not just a news organization, we're also your neighbors
We've been there for you with daily Michigan COVID-19 news; reporting on the emergence of the virus, daily numbers with our tracker and dashboard, exploding unemployment, and we finally were able to report on mass vaccine distribution. We report because the news impacts all of us. Will you please donate and help us reach our goal of 15,000 members in 2021?