For some recovering addicts, Michigan's stay-home order sparks fear of relapse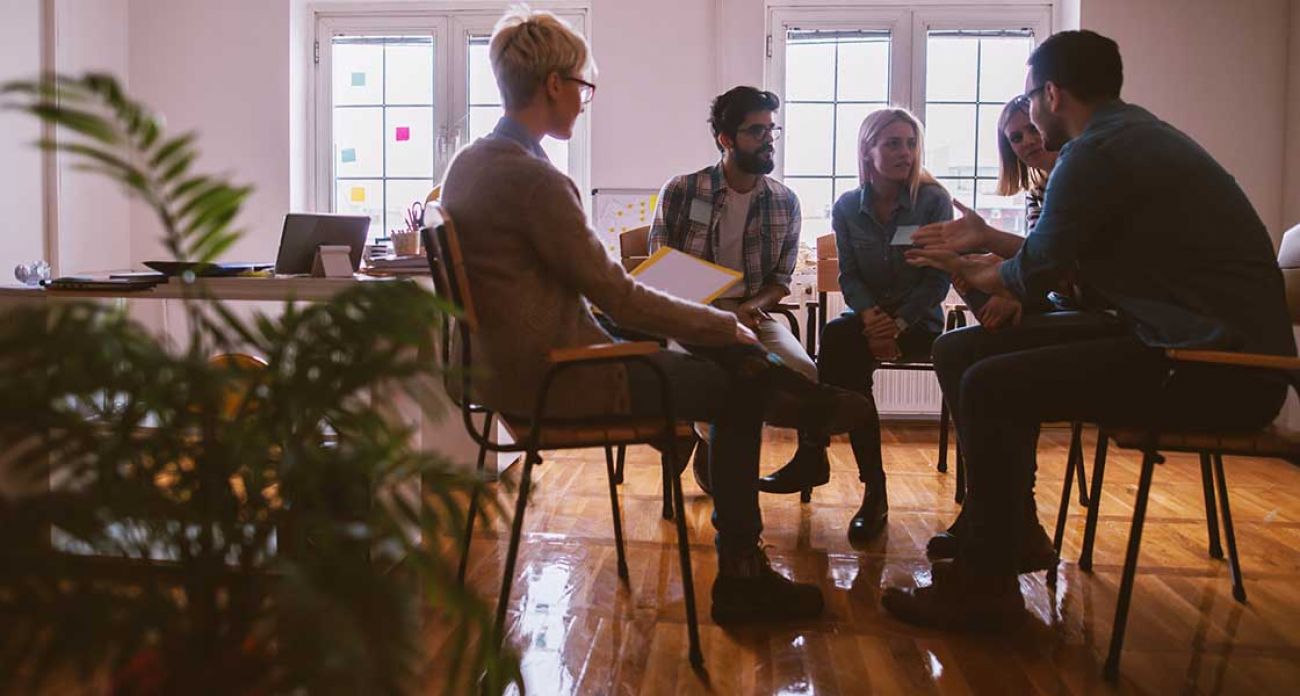 Michigan's stay-home order, meant to protect the health of state residents, could be a challenge to the health of recovering alcoholics and addicts who've found in-person support meetings canceled and services like methadone dispensaries modified.
Now, they'll have to navigate a world where many paths to recovery have become digital.
Many meetings are moving online, and some in recovery are trying to stay in contact through phone calls and Internet meetings. Still, some state leaders in the recovery community acknowledge that the isolation that comes from being cooped up at home sparks fears of relapse.
Under the stay-home order announced by Gov. Gretchen Whitmer on Monday, many of the places where recovery meetings were held were ordered closed. People recovering from addiction tend to rely heavily on in-person contact, whether it's from support groups, live-in treatment, medication or a place to detox.
Reimagining rehabilitation
Many rehabilitation programs, such as those offered by Sanford House and the Detroit Wayne Integrated Health Network, have pivoted to "telemedicine," with clinicians using phone and video calls to conduct therapy sessions.
Other facilities such as methadone clinics, which provide medication for people recovering from opioid addictions, have also modified their services. According to Darlene Owens, director of substance abuse disorder initiatives at DWIHN, methadone clinics in Wayne County are now staggering time slots for patients to pick up medication, and no more than 10 people are allowed in the waiting room at once.
Owens is brainstorming ways to remove barriers for virtual recovery support, including creating accommodations for the visual and hearing-impaired, patients without reliable internet access and older patients who aren't as familiar with technology. DWIHN already uses billboards and television advertisements for outreach, she said, and is planning to roll out radio announcements soon.
"We're still here, and services are still available," Owens said. "We're just going to be doing it differently."
One challenge that remains is the issue of finding a place to detox, according to Rae Green, co-founder of the Grand Rapids-based rehabilitation center Sanford House.
Typically, Sanford House admits patients before sending them to a detox center. But the main detox center in her area has closed, she said, and withdrawal can't be managed through telemedicine.
Owens said her network would continue to offer withdrawal services, but might put some detoxing clients into quarantine.
The risk of government stimulus checks
For many Michiganders, the promise of a $1,200 check and other unemployment benefits from the federal government will spell relief. But for those who are recovering from substance abuse addictions, a big check could trigger a relapse.
The checks shouldn't pose a serious issue for people well into recovery, according to Grand Blanc resident and AA member Doug G. But for those who are in the early stages — particularly if they're unemployed, he said — it could be seen as "a windfall."
It could be particularly risky for people with opioid addictions who typically use cash to pay their dealers, several speculated. Owens said that DWIHN will sometimes give their patients gas or grocery gift cards, but they never provide cash.
"That is going to be the easiest way to make a wrong turn, or accidentally drive by the corner where your dealer is," Green said.
Some were less certain that the checks could prompt people into abusing again. Dr. Debra Pinals, medical director of the behavioral health and forensics programs at the Michigan Department of Health and Human Services, said people in recovery would have to balance the risk of paying for drugs with basic necessities like food.
There are some ways to avoid this potential trigger, according to Dr. David Ledgerwood, director of Wayne State University School of Medicine's nicotine and tobacco research division. People in recovery should find a way to ensure that their stimulus check goes towards necessities, Ledgerwood suggested, such as setting up a bank account specifically for paying bills. They could also tell a trusted family member to distribute the money.
Losing in-person support
Doug, who has been sober for more than 11 years, still remembers when he would attend up to five hours of Alcoholics Anonymous meetings a day. Members of AA do not use their last names out of the belief that anyone in recovery is always vulnerable to relapsing.
He needed that level of support and social interaction, he said, especially in the early days of his recovery.
Doug is gradually converting all 242 AA meetings in Flint online, with 45 converted as of Thursday morning. He said he's not concerned about any regular members falling out of touch or relapsing, because many of them have gone out of their way to stay engaged through phone and video calls.
But he believes the loss of in-person meetings will lead to fewer new AA members, who he said often benefit from in-person meetings to help them feel welcomed and encourage them to return.
"Some people have had to replace their family with these support groups, who become their new family, until they become clean and sober long enough that their family accepts them for who they are," Doug said.
Others expressed concern about people who are on the edge, between the earlier stages of recovery and getting settled. According to Green, people in this stage will have to be "very vigilant" about using any virtual and digital support they can to stay sober.
James P., an AA meeting leader in Otisville who has been sober for 23 years, said he's specifically reaching out to folks who are eight to nine months into recovery. That's enough time to become familiar with the tools AA gives them, he said, but many could still be vulnerable to a relapse.
"For some of us, it was really hard detoxing and coming out of that fog that we're in," James said. "And if we don't have that support and drink again, some will die."
Unexpected upsides, unpredictable outcomes
As the fear and uncertainty around COVID-19 stretches on, the number of relapses or overdoses could rise, several said.
The issue isn't just social distancing - it's also the heightened anxiety and stress, which is often tied up with substance abuse.
The number of statewide drug overdose deaths in 2018 was 2,599, according to the Michigan Department of Health and Human Services, a 3.2 percent drop from the previous year, and the first decline since 2012.
At the moment, James said, he isn't concerned about his AA team members relapsing. But no one knows how long social distancing measures will be in place for, and the longer they go on, James said, the more "desperate" some people might become.
Some health experts said they were uncertain, pointing to the individual, case-by-case nature of addiction recovery. Pinals emphasized the difficulty of assessing the long-term effects of a disease outbreak with an unprecedented response on recovery communities.
"It's like comparing apples to oranges," Pinals said. "The question is, will they provide some ability to help people stay connected given the context? … We don't know yet what this will mean in terms of lessons learned."
It's still early for a recovery community that's shifted almost entirely to online support. But several recovery program leaders have already reported being pleasantly surprised by how well people have responded.
So far, Green said, clinicians at Sanford House have found their patients were engaging just as much, if not more, with online therapy.
Telemedicine therapy can be beneficial for folks who have limited transportation options or duties like childcare, said Dr. Arash Javanbahkt, director of the stress, trauma and anxiety research clinic at Wayne State University. Doing therapy from the comfort of one's home could also provide new insight for clinicians into a patient's living situation as well, he added.
Javanbahkt, who had been seeing patients through video calls once a week before the outbreak, said he and his patients were skeptical of teletherapy at first, but left their sessions feeling excited by the prospect.
Doug predicted that his AA members would actually become even more tight-knit than they were prior to the outbreak, because many were putting in more effort to reach out to each other remotely. For instance, one member that he would normally see once a month has called him three days in a row this week.
And although James said he believes something is lost without the in-person interaction, he too is ready to extend his phone and camera as much as possible. He left his name and number taped to all the doors outside his usual meeting places, just in case anyone tries to come by.
"We as a community of recovering people lean on each other all the time," Doug said. "But I feel and see it as getting even closer, without having meetings to go to."
RESOURCES: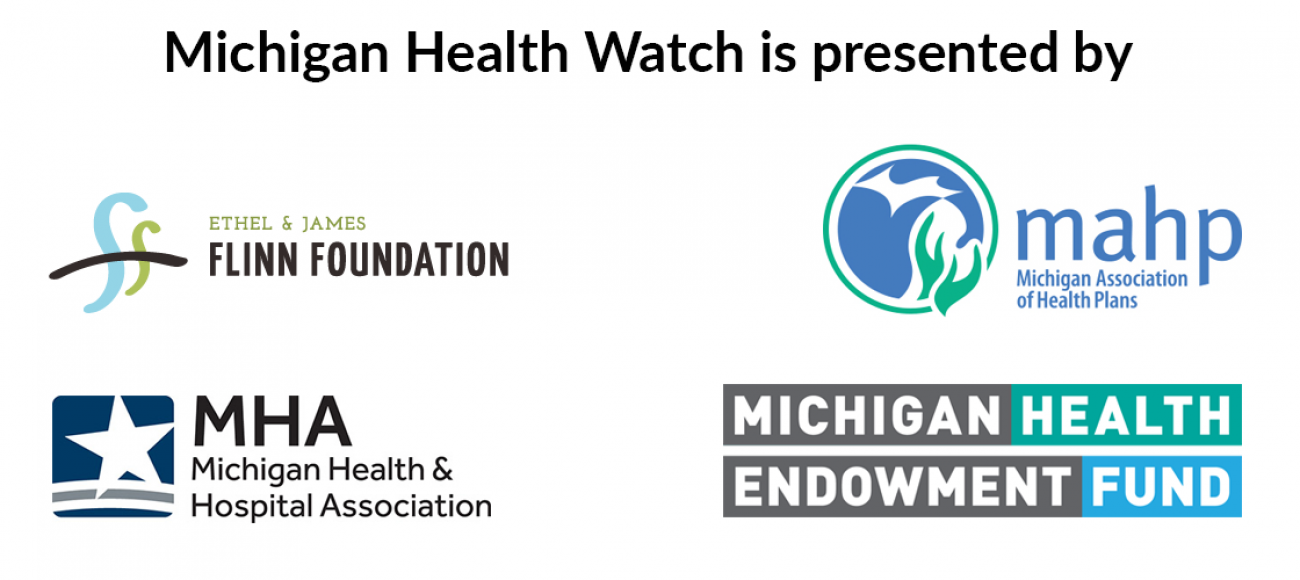 We're not just a news organization, we're also your neighbors
We've been there for you with daily Michigan COVID-19 news; reporting on the emergence of the virus, daily numbers with our tracker and dashboard, exploding unemployment, and we finally were able to report on mass vaccine distribution. We report because the news impacts all of us. Will you please donate and help us reach our goal of 15,000 members in 2021?