STDs surge in Michigan and the reasons might surprise you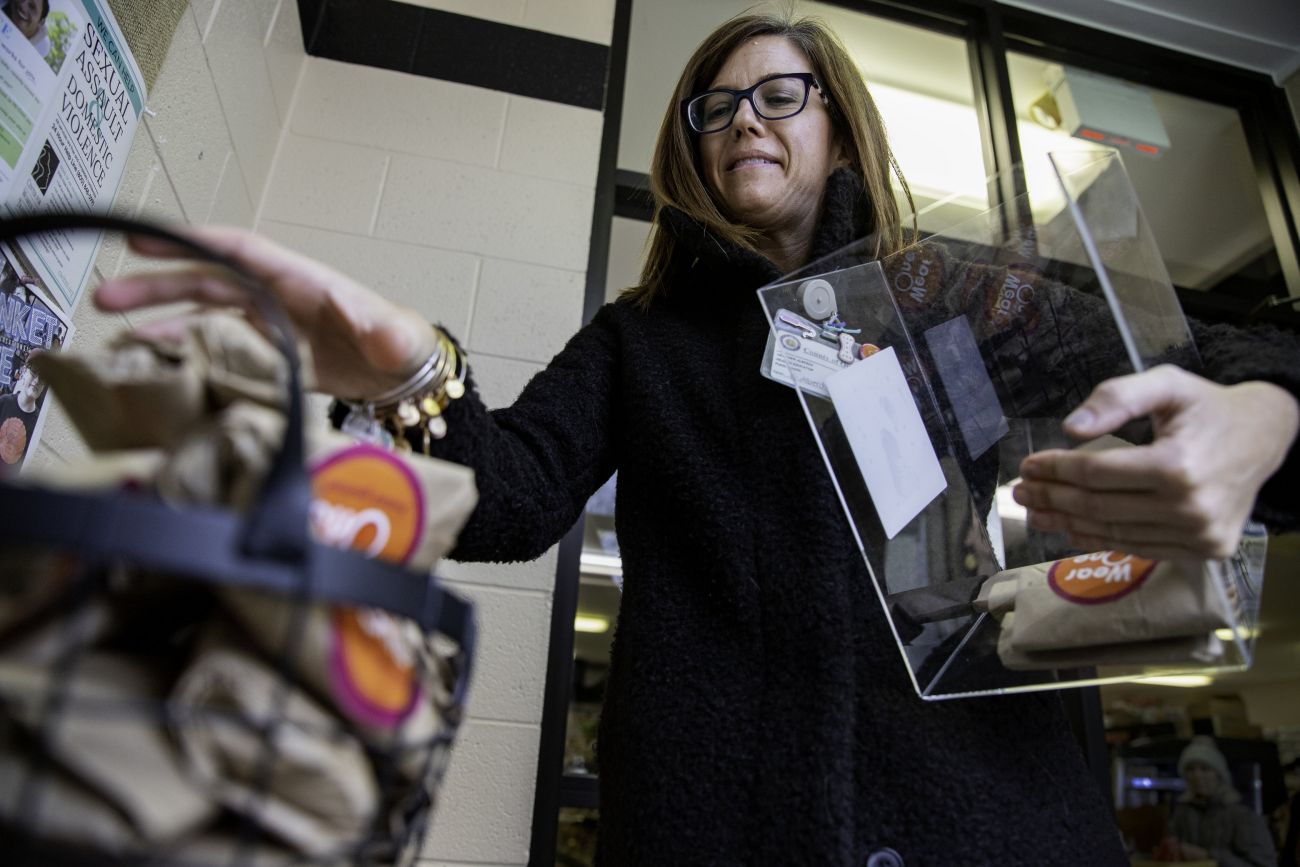 Heather Alberda, sexuality educator for Ottawa County Department of Public Health, fills a basket with free condoms at an event on Dec. 17, 2019, as part of the Wear One campaign to drive down STD rates. (Bridge Photo by Daytona Niles)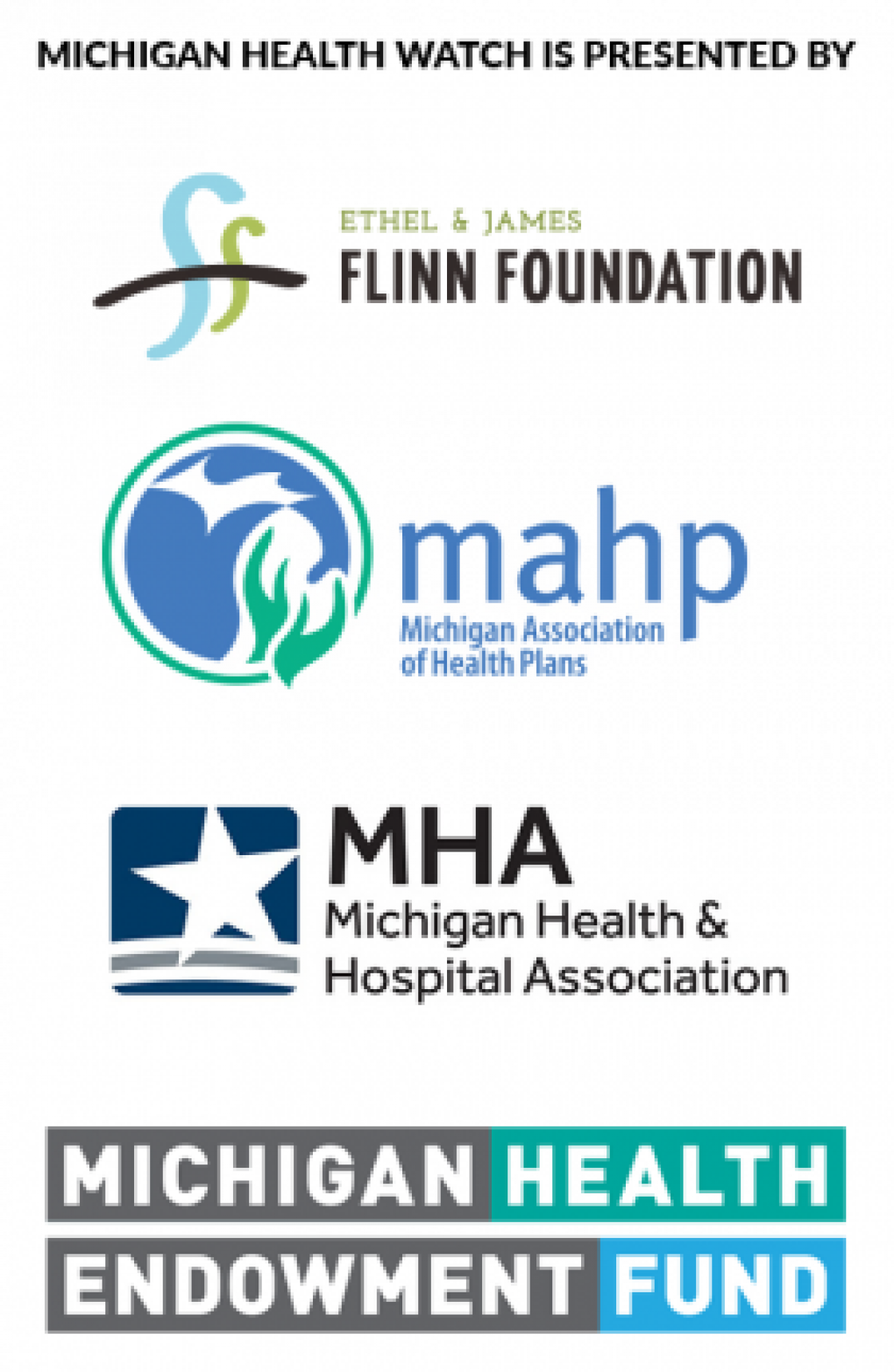 Confirmed cases of sexually transmitted disease have surged in Ottawa County the past couple years, and Heather Alberda is pretty happy about that.
Not that she's happy about people suffering often-painful, highly contagious infections that can lead to infertility, lifelong health problems, and even fetal or infant death.
Not at all.
Rather, as lead sexuality educator for health departments in Ottawa and Allegan counties, Alberda knows that higher awareness of STDs and the benefits of treatment means people are more likely to get tested, which partly explains spikes in Michigan in gonorrhea, syphilis and chlamydia.
Related: HPV cancer rates are up. Yet many Michigan doctors won't talk about it.
Related: With spike in STDs, should Michigan force all schools to teach sex ed?
In 2015, the U.S. Centers for Disease Control and Prevention strengthened its guidelines for testing for chlamydia which, among other things, can cause serious damage to a woman's reproductive system. That in turn incentivized insurance companies and providers to make sure women are screened more often — the American College of Obstetricians and Gynecologists now urges providers to perform yearly screenings for women younger than 25 as well as for women over 25 who have risk factors for chlamydia.
Perhaps as a result: Ottawa County went from logging 754 chlamydia cases in 2012 to 926 last year.
While the numbers are sobering, they also mean increases in treatment for the disease. In Alberda's world of public health, that's a win in the long game of keeping communities healthy.
Most immediately, Alberda said it means more welcoming smiles when she drops off free condoms at bars, party stores, food pantries, restaurants, bowling alleys and college fairs — "wherever people are outside of 8 to 5 o'clock," she said.
She is an enthusiastic promoter of sexual health and is not above, say, handing out cupcakes with purple and pink condom frosting to pique the attention of college students.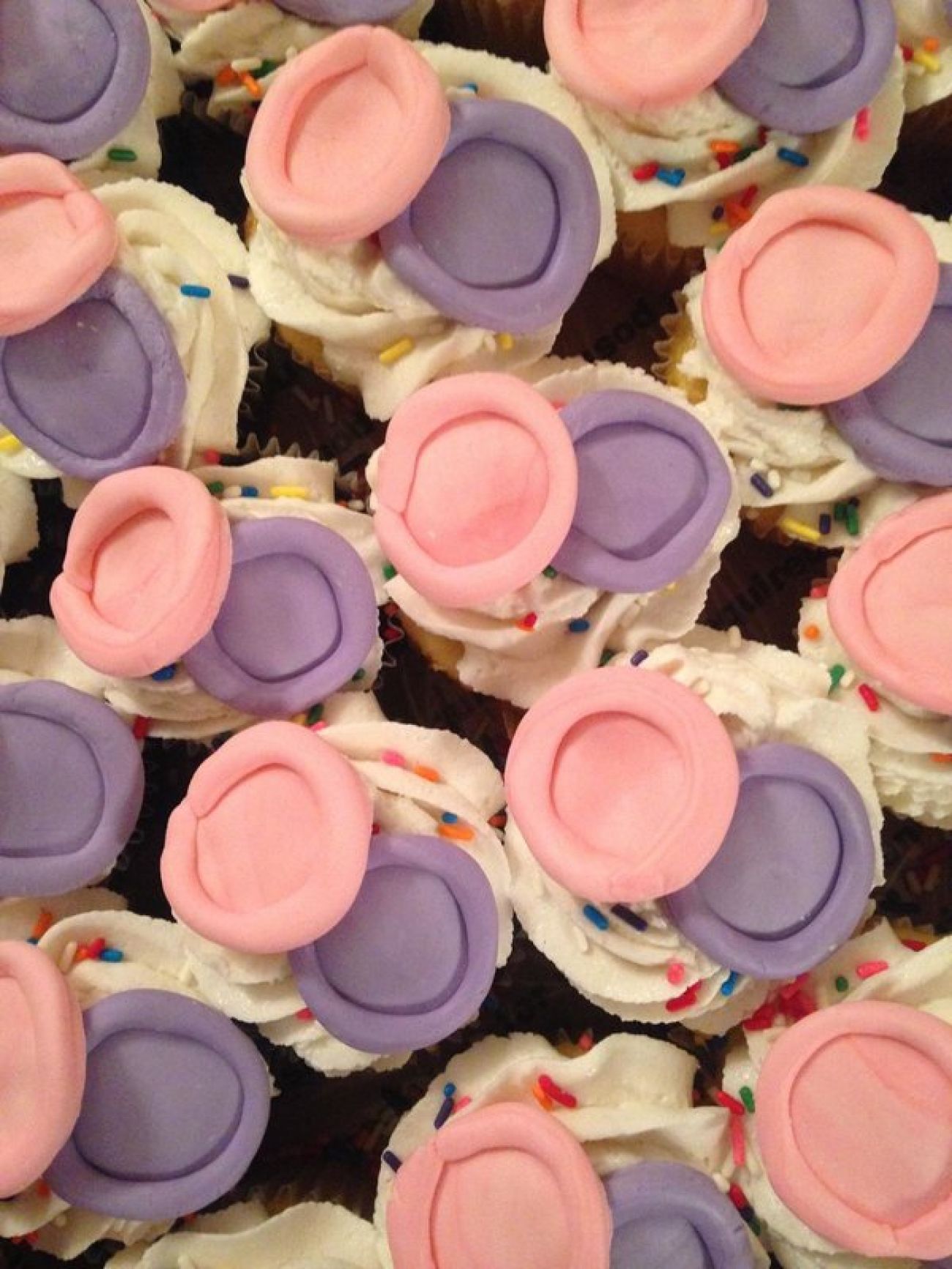 Heather Alberda, a sexuality educator in Ottawa County, is an enthusiastic promoter of safe-sex practices, including handing out cupcakes with condom designs to college students. (Photo courtesy Ottawa County Department of Public Health)
In a single year, Alberda helped distribute 146,000 free condoms in Ottawa and Allegan as part of a national campaign: Wear One. The campaign also allows residents in more than two dozen Michigan counties to order free condoms online.
"We have a serious problem, and we have a serious disconnect. People know the importance of condoms" for preventing STDs, Alberda said. "But when you ask them whether they wear them, the answer is very often 'no.' We are trying to change that."
The jump in STDs in this west Michigan county reflects a shocking trend upward across the state, and in the U.S., that has driven combined cases of syphilis, gonorrhea, and chlamydia to all-time highs, according to a report by the U.S. Centers for Disease Control and Prevention.
Chlamydia — already on a sharp upswing for several years — increased 3 percent to more than 1.7 million cases nationally between 2017 and 2018, the most ever reported to CDC. Syphilis cases in its most infectious stages (primary and secondary syphilis) and gonorrhea last year reached the highest number reported since 1991, according to the 176-page report released in October.
Michigan's numbers are no less unsettling.
The state logged 51,256 cases of chlamydia last year, an all-time high.
That boosted the average rate from about 477 cases for every 100,000 residents in the years 2008 to 2012, to nearly 513 cases for every 100,000 residents in 2018, according to data from the Michigan Department of Health and Human Services.
Recorded cases of gonorrhea, which dropped nearly in half from 2008 to 2014, have since climbed 70 percent to 16,922 cases, inching toward the state's most recent high of 17,905 cases in 2008. That boosted the average rate from about 120 cases per 100,000 residents in 2008 to 2012, to 169 cases per 100,000 in 2018.
Cases of primary and secondary syphilis, which dropped by 2013 following an earlier outbreak, surged again in 2018 to 654 cases, a tripling of the 216 cases in 2008. That boosted the average rate from 119 cases per 100,000 residents from 2008 to 2012 to 169 in 2018.
Overall, most increases were seen among adolescents, African Americans and men who have sex with men, according to state officials. Nationally, half of all new STDs were acquired by young people ages 15 to 24.
But middle-aged Michiganders aren't immune.
Five-year average rates for all three infections — chlamydia, gonorrhea and the most infectious states of syphilis — increased between 2014 and 2018 among those aged 30 to 44 years old and those 45 and older.
"What we're seeing here is much more than better screening. There are also more infections," said Tory Ervin, a nurse practitioner at Corktown Health Center, a public health clinic near downtown Detroit specializing in care for LGBTQ patients.
Failing to get treated can yield the grimmest of statistics, especially for women.
Untreated, syphilis can be passed to a baby either in utero or during birth. Forty percent or more of children born to a mother with untreated syphilis are stillborn or die soon after birth, according to the CDC.
Yet congenital syphilis — something that penicillin successfully treats 98 percent of the time, according to one oft-cited federal study — has climbed to its highest rate since 1995, and includes 63 Michigan babies in a five-year period ending last year, according to state report.
Last year, the U.S. logged 1,306 cases of congenital syphilis, a 185-percent increase since 2014. Those included 78 stillbirths and 16 infant deaths, according to the CDC.
A national concern
In its October report, the CDC cited poverty, stigma and unstable housing as factors that reduce access to STD prevention and care. The report also faulted cuts to STD programs at state and local levels, reporting that more than half of local programs nationally experienced budget cuts that resulted in clinic closures, reduced screening, staff loss, and reduced patient follow-up and connections to services.
Drug use may contribute, especially in states like Michigan that have been ravaged by opioids. As Bridge Magazine first reported, only in 2018 did the increase in opioid overdose deaths drop, albeit only slightly.
"When we have increases in risky behavior" such as drug abuse, "that translates into an increase in other risky behavior — multiple partners, unprotected intercourse, and all that," said Dr. Oluwatosin Goje, who leads the Reproductive Infectious Diseases Program at the Cleveland Clinic and is a member of the American College of Obstetricians and Gynecologists.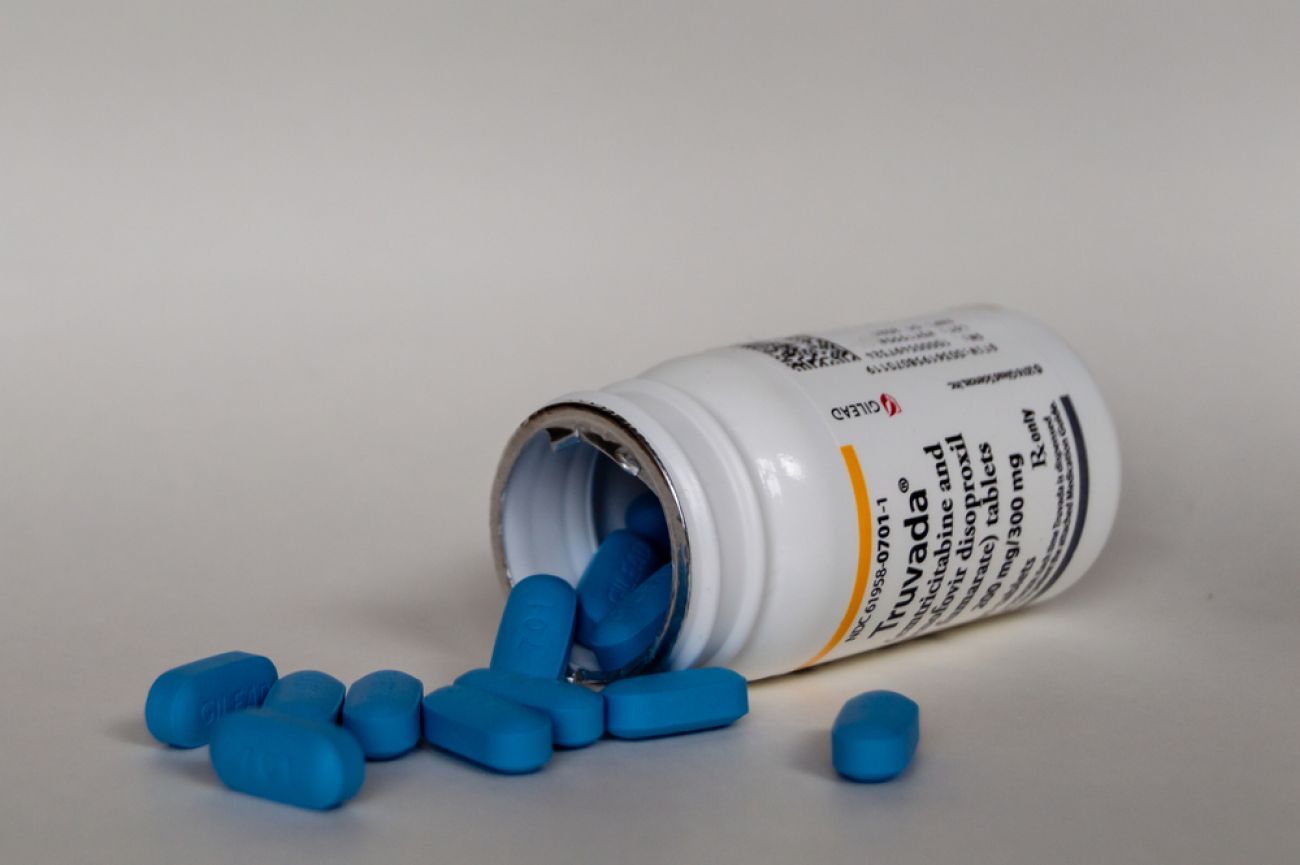 Pre-exposure prophylaxis (or PrEP) is a once-daily pill taken by people who do not have HIV but are at very high risk.
There may be other reasons people let down their guard, she said, including lifesaving advances in HIV treatment.
The U.S. Food & Drug Administration in 2012 approved the use of Truvada, a pre-exposure prophylaxis, or PrEP. When taken daily, the pill can keep the HIV virus from establishing a permanent infection.
It's unclear how much PrEP has impacted HIV rates, which were already falling by 2012, but new HIV infections have been holding steady at about 39,000 a year nationally since 2013, according to the federal website www.hiv.gov. Cases have dropped in Michigan as well — to 711 cases last year compared to 807 a decade earlier and a high of 1,518 in 1992, according to a state health department report.
In other words, HIV is no longer the death sentence it once was. Goje is a big advocate of PrEP, but she said doctors need to remind patients that they need to remain vigilant about protection, and encourage their partners to be tested as well.
"It's the false reassurance that, 'because I'm on PrEP, I don't need condoms,'" Goje said.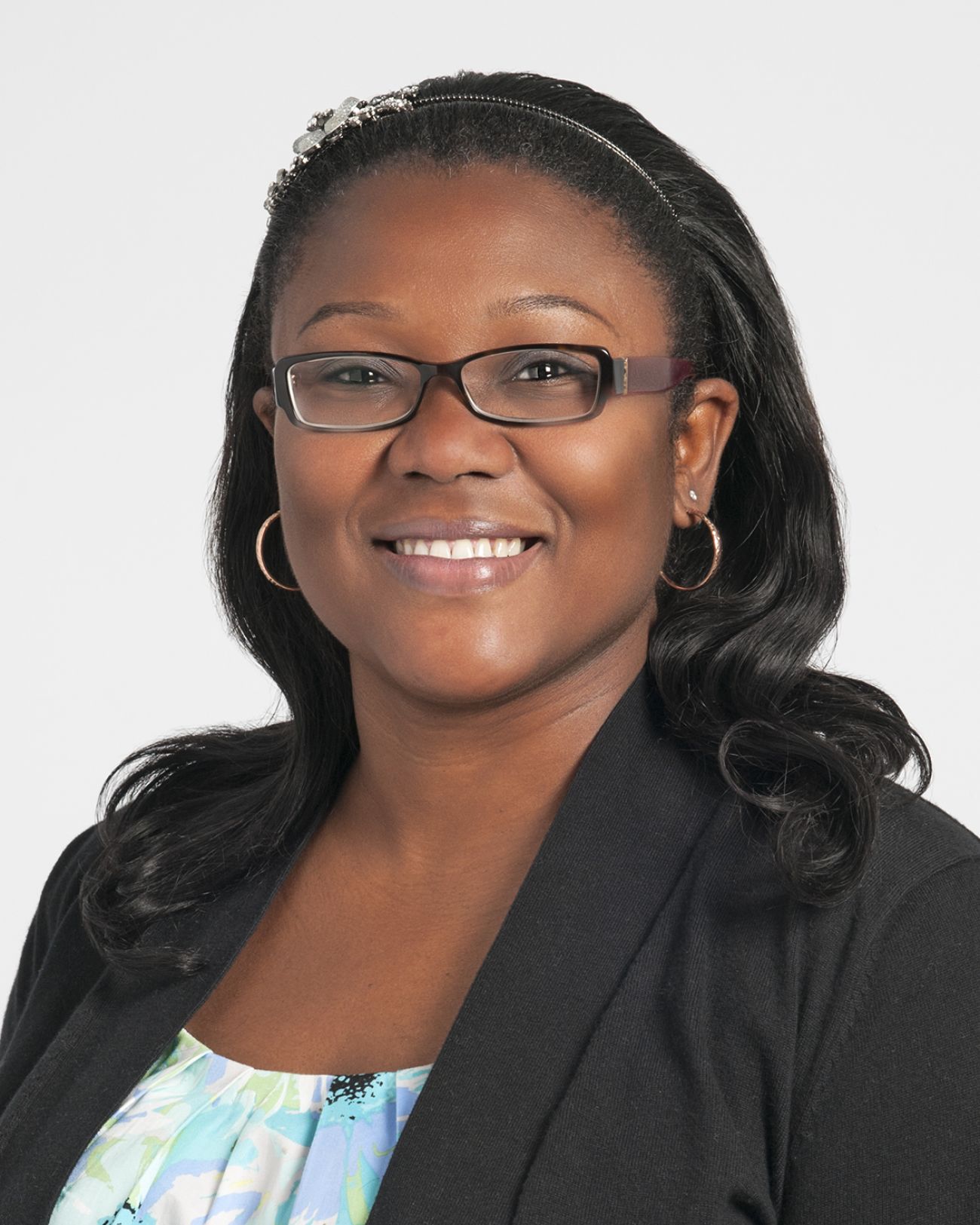 The PrEP pill may save lives by prevening HIV, but it also may offer a false sense of security and lead to unprotected sex, said Dr. Oluwatosin Goje, a gynecologist at the Cleveland Clinic in Ohio and an expert in infectious diseases. (Courtesy photo)
Early research suggests she might be right.
One study among 16,827 gay and bisexual men in Victoria and New South Wales in Australia found the use of PrEP coincided with a slight increase in condomless sex, according to a 2018 study published in the medical journal, Lancet. The findings echoed warnings published in 2016 in the medical journal AIDS, after researchers noted a decrease in consistent condom use among gay and bisexual men in San Francisco at a time when PrEP use rose.
In its October report, the CDC also noted dips in condoms use among "vulnerable groups," including young people and gay and bisexual men.
That PrEP is so effective is "a success story, but now we have to re-educate people about other STDs," said Corktown's Ervin.
Other drug changes may also play a role. Since 2014, a generic version of emergency contraception known as the "morning after" pill has been available over-the-counter to all ages. That, and the reliance on antibiotics to treat syphilis, gonorrhea and chlamydia (though not viral STDs such as herpes) also may have relaxed concerns about STDs, said Amy Peterson, manager of the Michigan health department's STD Intervention Unit.
Technology-driven dating
Peterson and others also theorize that sexual activity tied to people who meet through dating apps could mean fewer conversations about safe sex — the kinds of honest, thoughtful talks they believe are more likely to take place in established, trusting relationships.
"I don't think it's that we're having more sex, but we have more partners," Peterson said of sexually active Michiganders. "It's a change in the very way people are hooking up."
Added Jim Kent, a state epidemiologist: "There's not much negotiating power on a dating app and when you're trying to find someone in your neighborhood who's ready to hook up right now."
Some Michigan public health officials say they also worry that the rigor of sex education in the schools is, for the most part, left to local control. In recent years, such education programs have been squeezed from the curricula as districts face pressures of standardized testing and other requirements. In Michigan, schools are required by law to teach about HIV, but not about sex education.
Related: With spike in STDs, should Michigan force all schools to teach sex ed?
Even if districts teach the mechanics of sex and protection from sexually transmitted disease, who is teaching young people, if their parents aren't, about negotiating the boundaries of safe sex with a prospective partner?
"It's education, education, education," Linda Vail, health officer at the Ingham County Health Department in Lansing, said of what's needed to reduce STDs. "It's amazing what teenagers think when they're not getting reliable information."
Only donate if we've informed you about important Michigan issues
See what new members are saying about why they donated to Bridge Michigan:
"In order for this information to be accurate and unbiased it must be underwritten by its readers, not by special interests." - Larry S.
"Not many other media sources report on the topics Bridge does." - Susan B.
"Your journalism is outstanding and rare these days." - Mark S.
If you want to ensure the future of nonpartisan, nonprofit Michigan journalism, please become a member today. You, too, will be asked why you donated and maybe we'll feature your quote next time!