Trump's coronavirus 'miracle drug' has believers. Here's what you should know.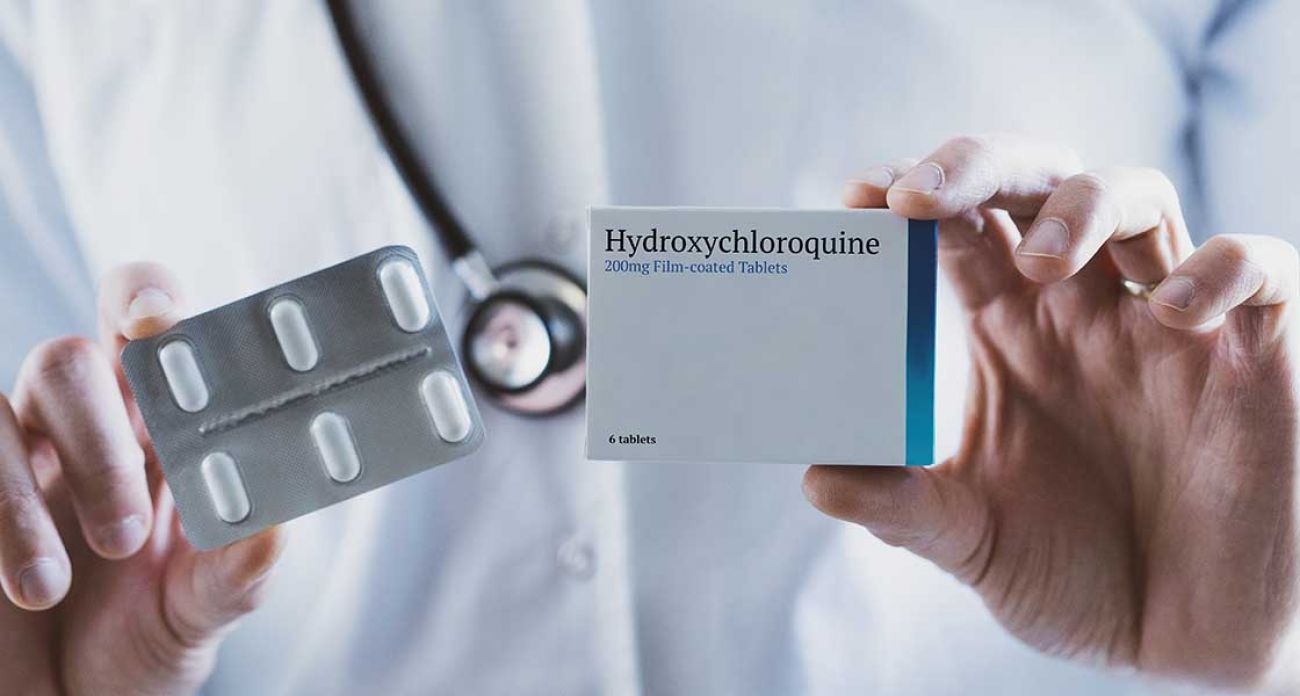 On the day that Michigan state Rep. Karen Whitsett, D-Detroit, was tested for the novel coronavirus, she was so sick she thought she might die.
Whitsett had been ill for weeks, but up until that day, March 31, she'd been coping at home with a headache, cold-like symptoms and frequent sweats. She'd had no cough or fever.
Suddenly, she could barely breathe. And she was terrified.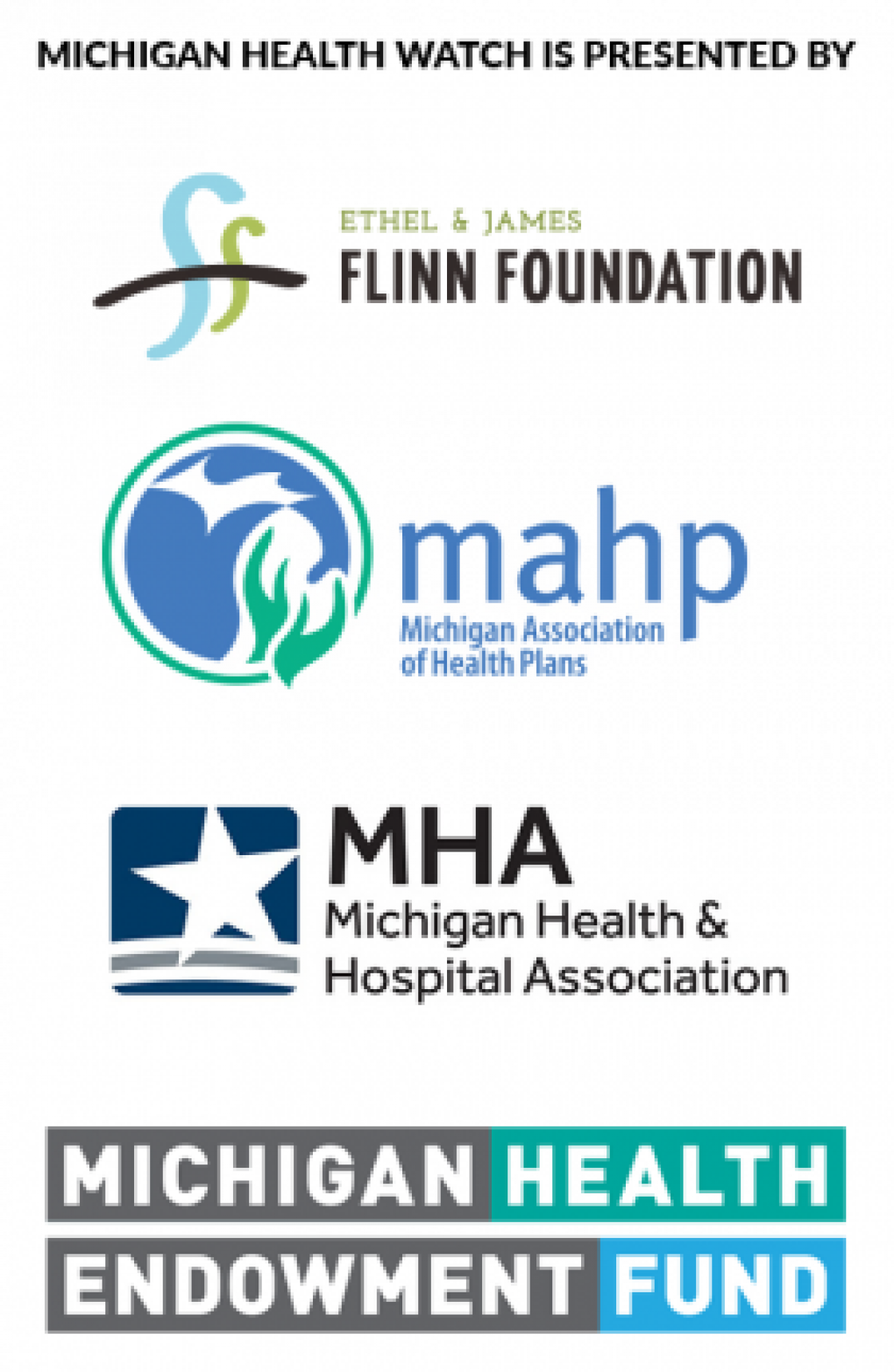 "I couldn't think straight, I couldn't function," she told Bridge this week. "That's when I became extremely concerned about what I should do."
Many Americans, by that time, had heard of a potential French "miracle cure" for COVID-19 being praised by President Trump in daily press briefings and on social media. The use of decades-old antimalarial drugs, either alone or in combination with the antibiotic azithromycin, for COVID-19 was "phenomenal" and "the biggest game changer in the history of medicine," Trump raved.
That the scientific evidence for these grandiose claims was shaky at best, and deeply flawed at worst, barely seemed to register. When presented with even the remote possibility of a cure, many sickened by the lethal virus chose to believe.
Whitsett credits the president with saving her life after she said she began to improve within two hours of starting hydroxychloroquine, prescribed to her as an outpatient by the president of the Michigan Medical Society, Dr. Mohammed Arsiwala. She and Arsiwala have since appeared together on Fox News to tout the treatment.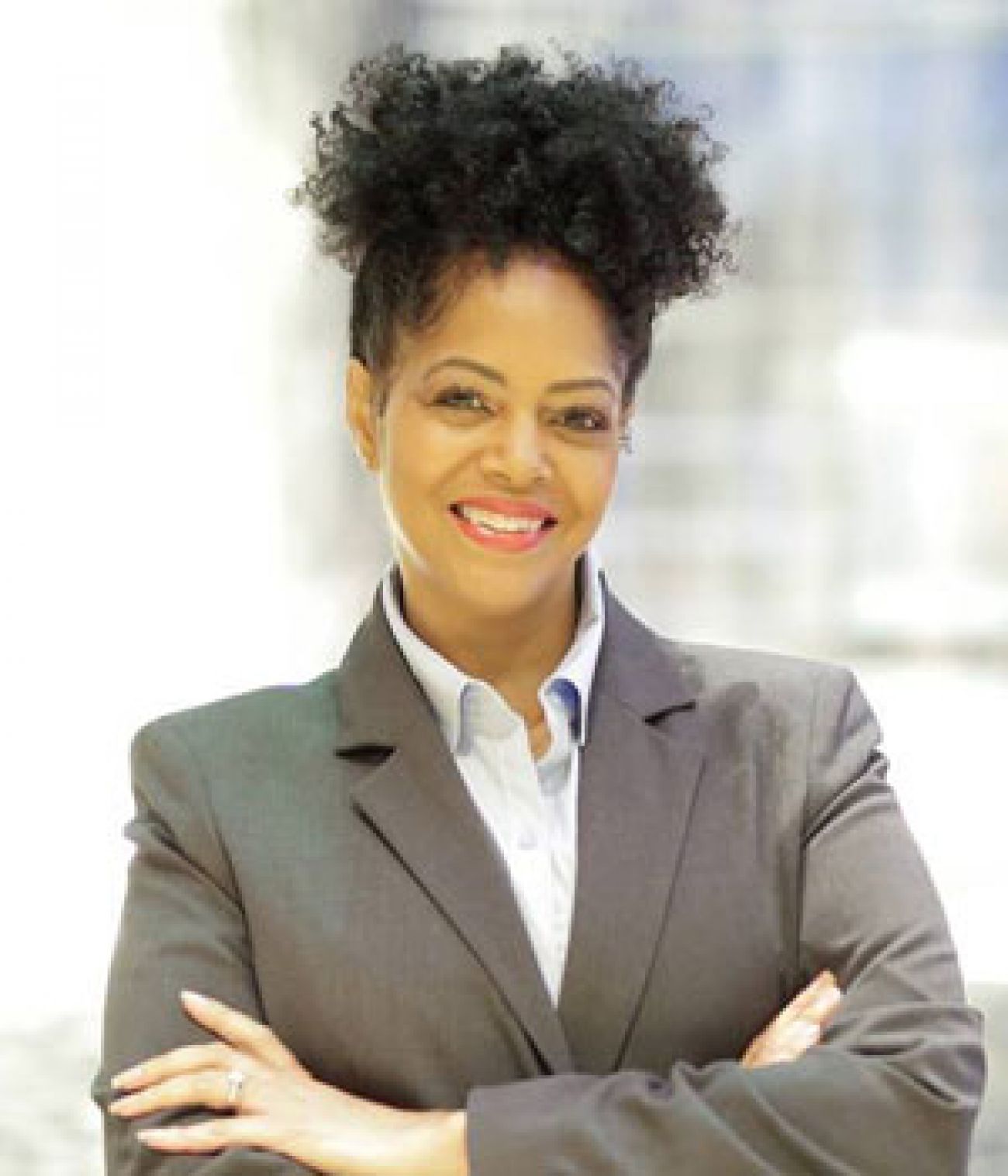 Hydroxychloroquine "believers" are now everywhere. Michigan doctors have been accused of stockpiling the drugs and inappropriately prescribing the medications to themselves, family members and coworkers. Beleaguered Michigan healthcare systems are prescribing the medications to their hospitalized COVID-19 patients in the hopes that it will keep them from requiring ventilators. Gov. Gretchen Whitmer's administration last week requested a supply of the drugs from the national stockpile to prevent statewide shortages.
Yet six weeks after the first studies suggested the possibility of these medications as treatments for COVID-19 and their use becomes increasingly widespread, we still don't know, beyond anecdotal success stories, whether the medications work, or even if they might cause more harm than good.
What we know
The two related antimalarial drugs, chloroquine and hydroxychloroquine, are derivatives of quinine, a bitter-tasting extract of the cinchona tree that's best known as an ingredient in tonic water.
Chloroquine was used to treat and prevent malaria by troops fighting in World War II, and is approved by the U.S. Food and Drug Administration (FDA) for this purpose. Hydroxychloroquine, a chloroquine-relative with fewer side effects, was developed in the mid-1940s, and is FDA-approved for the same uses, as well as for the inflammatory autoimmune conditions lupus and rheumatoid arthritis.
Despite their long use and relative safety, it's still not exactly clear how the drugs work, though it appears they likely help turn down the body's immune response, said Dr. Michelle Kahlenberg, a rheumatologist at University of Michigan Medicine.
What we do know is that hydroxychloroquine, known by its brand name Plaquenil, works well for nearly everyone with lupus, she said. Studies of Plaquenil have shown that the medication delays the onset of kidney damage and increases lifespan in these patients. It has few serious side effects, Kahlenberg said, and most only show up after prolonged use.
So how did the drug end up center-stage in the fight against COVID-19?
In early February, promising results from a laboratory study at the Chinese Academy of Sciences in Wuhan indicated that, at least in cultured cells in test tubes, chloroquine could block the novel coronavirus from entering cells, which it has to do in order to spread and cause illness.
In fact, hydroxychloroquine and chloroquine have shown similar initial promise in fighting a number of viruses, including influenza, HIV, Hepatitis C and other coronaviruses, said Dr. Teena Chopra, an infectious disease specialist at Wayne State University and Detroit Medical Center.
"The problem is that when you do this in the lab, it doesn't really predict what happens in patients," Chopra said. And so far, the drugs haven't had the same effect when tested on other viruses in people or animals.
Outside the lab, when the drugs have been used in small groups of patients with varying severity of COVID-19 illness, they have had decidedly mixed results.
A controversial study by researchers in the French city of Marseilles that fired up the president in late March suggested that using Plaquenil in combination with the antibiotic azithromycin could eliminate the novel coronavirus in most patients in six days. But the study was so riddled with problems of design, method and reporting (too few subjects, people dropped out, incomplete data reporting) that it provoked a "statement of concern" from the society that publishes the journal it appeared in and most experts say it's impossible and irresponsible to draw any conclusions from it.
"They totally oversold their results," said Jason Pogue, a clinical professor at the University of Michigan College of Pharmacy and an infectious disease clinical pharmacist at Michigan Medicine. "It was a happenstance finding in a poorly done study, and it just went crazy from there."
Many of the other studies of Plaquenil and chloroquine in patients with COVID-19 have suffered from the same problems — small size, lack of peer review and selective reporting of results. A study by another French team in Paris directly contradicts the positive findings reported in Marseilles. One small trial in China shows potential positive results, while another shows no effect at all.
The problem now, said Pogue, is that as even more small studies are released, most people have already decided if they're believers or not, and won't likely be easily swayed.
"People selectively talk about the data that they want to, in order to support what they want to be true," he said.
The allure of the anecdote
This tendency to "stick to our guns" when it comes to what we believe is well-studied and understood, said Anthony Jack, associate professor of philosophy, psychology, neurology and neuroscience at Case Western Reserve University. Despite thinking that we're fair and rational-minded, most people will defend a belief, once formed, against just about any contradictory fact or piece of evidence, he said.
The reflex is particularly strong in politics, where research has shown that when you present a person with a fact that contradicts their partisan belief, they paradoxically end up more convinced of their position, not less.
"It's long been known that facts are not very convincing," Jack said.
When there's a lot of competing information coming from different sources, people tend to place more value on messages coming from people they trust and identify with, particularly those in positions of authority, such as political figures or doctors. When the information itself is complex and nuanced, as most medical research is, people will often "default to what just feels right," he said.
"The truth is that most people can't evaluate scientific claims," Jack said. "People want to avoid the effort."
So when a patient with COVID-19 swears that an antimalarial drug has cured them, as Rep. Whitsett has, people are more likely to identify with her and her story than they would be to, say, read an in-depth discussion of the flaws of a piece of research.
When the person telling you that a treatment works is a doctor, especially one who seems to care, the placebo effect can be even more powerful, Jack said.
Anecdotes that feature a simple, quick fix are especially appealing (think every diet product endorsement you've ever seen). And during a crisis such as the world is facing in fighting COVID-19, the desire to believe in such a "silver bullet" is even more understandable.
"In such a difficult situation, of course people are going to believe," he said.
But in the field of scientific and medical research, anecdotes are treated with skepticism, especially in the early stages of study.
That's because it's impossible to draw any firm conclusions from what happens to one patient in an uncontrolled, real-world setting — there are too many confounding variables that could be at play, such as interactions with other medications, the role of underlying conditions, nutrition, genetics and many others.
Even the experiences of a few dozen patients, as have been reported in many of the COVID-19 trials, medical researchers say they remain suspect until the same effect can be reliably reproduced in the gold-standard randomized controlled trial, which includes hundreds and even thousands of people.
While they can be exciting and encouraging, "you have to take anecdotes in this type of situation with a big grain of salt," said Dr. Daniel Culver, director of the interstitial lung disease program at The Cleveland Clinic. Because while it's "easy to make a story or a hypothesis and be quite convinced about it," in the vast majority of cases in science and medicine, further examination will reveal that story to be wrong.
What's the harm?
With upwards of 1.6 million confirmed cases of coronavirus infection and nearly 100,000 deaths worldwide as of Friday — including more than 1,000 deaths in Michigan — waiting for definitive scientific test results for potential treatments for COVID-19 feels like an unaffordable luxury.
For President Trump, hydroxychloroquine is a no-brainer. "What do you have to lose?" from trying hydroxychloroquine, he asked at a White House press briefing on April 5.
Hydroxychloroquine and chloroquine have the advantage of being cheap, relatively abundant, and generally safe for otherwise healthy people, especially when used over short periods.
That's led many hospital systems in Michigan and across the country to start giving their COVID-19 patients these drugs in an effort to treat the disease, as a "least worst option" compared to offering only supportive care.
At Detroit Medical Center, doctors are prescribing the treatments for hospitalized patients who are "at risk for progressing to severe disease," said Chopra, who said she believes the drugs are "buying time" for patients to recover enough to avoid the need for a ventilator.
Dr. Christopher DeAngelis, an internal medicine specialist who practices at Beaumont Hospital in Trenton, said that institution is using the hydroxychloroquine/Z-Pak combination to treat non-critical hospitalized patients on a 24-bed floor. Over the course of four days in early April, he said, he saw only positive results, and later shared his thoughts about the treatment in an op-ed for the Detroit News.
"None of these patients that I treated had to be transferred to [intensive care], none were intubated, and none got worse," he told Bridge. But, he cautioned, there's no way to know if those patients would have gotten better on their own. "Nothing is established here, this is all new medicine applied to a new, novel virus."
At Michigan Medicine, only a "handful" of COVID-19 patients have been given the antimalarial drugs, said Pogue, and they are trying to steer patients into available clinical trials when possible.
But all the doctors Bridge Magazine interviewed advised caution in using the medications, and do not believe they should be prescribed for patients with mild symptoms, as a preventive treatment, or for people who are not hospitalized.
That's in part because, while well-studied for their FDA-approved uses, the drugs are by no means completely benign. Side effects of hydroxychloroquine can include vomiting and headaches, psychosis, loss of vision, and even sudden cardiac death. For people with heart and liver problems, which the coronavirus itself can cause, the danger can be even more acute.
"I was in a controlled environment with these patients we treated," said DeAngelis, the Beaumont internist, and doctors there screened out people with potential cardiac problems and monitored each patient they treated for potentially fatal arrhythmias.
The risk of arrhythmia is compounded by adding azithromycin to the treatment regimen, said Pogue, which is why Michigan Medicine has explicitly advised doctors not to use the antibiotic in COVID-19 patients.
Beyond the potential danger to patients with COVID-19, widespread use of Plaquenil in the pandemic poses risks in particular for lupus patients, who are now having a hard time refilling their prescriptions.
"We're getting calls every day from patients who can't find hydroxychloroquine," said Kahlenberg, the rheumatologist. The Michigan Medicine outpatient pharmacy had about 500 pills early this week, she said, adding that right now, she and other doctors are being forced to tell lupus patients to cut their dosages in order to extend their supply.
Withdrawing the medication, or stopping it suddenly, can lead to flare-ups in symptoms, including life-threatening kidney inflammation, she said.
While the world awaits a vaccine, researchers across the country are dropping what they're doing and throwing themselves into the study of Plaquenil as well as many other treatments, said Culver, who is chairing the Cleveland Clinic's institutional committee on COVID-19 research. A flurry of trials, which would normally take months to get off the ground, are already underway. Results, which often take years to publish, could be available, at least in preliminary form, in a matter of weeks, he said. If the FDA moves as quickly as the researchers, there could be treatments available in just months.
The ORCHID trial, which will test hydroxychloroquine alone against a placebo in hospitalized COVID-19 patients, is recruiting participants at several sites across the country and is moving at "warp speed," Culver said.
Scientists will likely soon have a definitive answer as to whether antimalarial drugs are really helping COVID-19 patients or not.
Whether the rest of us choose to believe it, remains to be seen.
---
Brie Zeltner is a freelance journalist and former health reporter for The Plain Dealer in Cleveland, Ohio.
RESOURCES:
Only donate if we've informed you about important Michigan issues
See what new members are saying about why they donated to Bridge Michigan:
"In order for this information to be accurate and unbiased it must be underwritten by its readers, not by special interests." - Larry S.
"Not many other media sources report on the topics Bridge does." - Susan B.
"Your journalism is outstanding and rare these days." - Mark S.
If you want to ensure the future of nonpartisan, nonprofit Michigan journalism, please become a member today. You, too, will be asked why you donated and maybe we'll feature your quote next time!