Did a Michigan campus narrowly avert a massacre like the Florida shooting?

LANSING - This week's mass shooting at a Florida high school was like a gut punch to Lansing Community College students and faculty, who may have narrowly averted a massacre just three months ago.
That potential tragedy, which received only fleeting media attention, was thwarted by a phone call to police by a worried friend ‒ the type of quick action that in an era of easy access to assault-style weapons may be the most likely way to head off mass shootings.
Related: Where Michigan governor candidates stand on 'red flag' gun bills
Related: Will Florida school shooting nudge Michigan to pass 'red flag' gun laws?
"Every time one of these things happen, when I hear about it on the news, I think, this could have been our campus," said Tami Matthews, a staff employee at the school who was on campus that day in November.
Damian Douglas Walker, a 19-year-old student at the community college, was arrested at his suburban Lansing home Nov. 29. Police found an AR-15 semiautomatic rifle, 12 loaded magazines, another rifle and loose ammunition, police told media at the time.
An AR-15 is the type of semi-automatic assault weapon used by the shooter Wednesday at Marjory Stoneman Douglas High School in Parkland, Fla. Seventeen people were killed and 14 wounded, allegedly by a former student.
In the Florida incident, students have told media outlets that the suspect, Nikolas Cruz, spoke often of guns and violence and that some students mused he was the kind of student likely to shoot up the high school. Though Cruz, who had been expelled by the high school, was apparently on the radar of local police and perhaps the FBI, it remains unclear to what extent students or faculty passed on specific information to authorities.
Related: Where can you carry a gun in Michigan? It's complicated.
Police have drawn a clearer portrait about the Lansing suspect.
According to investigators, Walker sent a video of himself loading ammunition into an AR-15 to a friend who had previously been an LCC student. He told the friend to stay away from the LCC campus Nov. 29 and, if he went to campus, to wear a red shirt and red pants so Walker could identify him.
Walker even told the friend to turn on his TV at 3 p.m. on Nov. 29 to see what Walker was planning to do, according to police.
Walker also allegedly sent ammunition photos to another friend via Snapchat.
One of the friends called the DeWitt Police Department; the other friend called police later the same day.
By 1:50 p.m. Nov. 29, DeWitt Police had contacted the LCC Police. Shortly after 2 p.m., LCC sounded an alert to evacuate its main campus and two satellite campuses.
"It's typical 'See something, Say something' to save lives," LCC Police Director French told media later that day.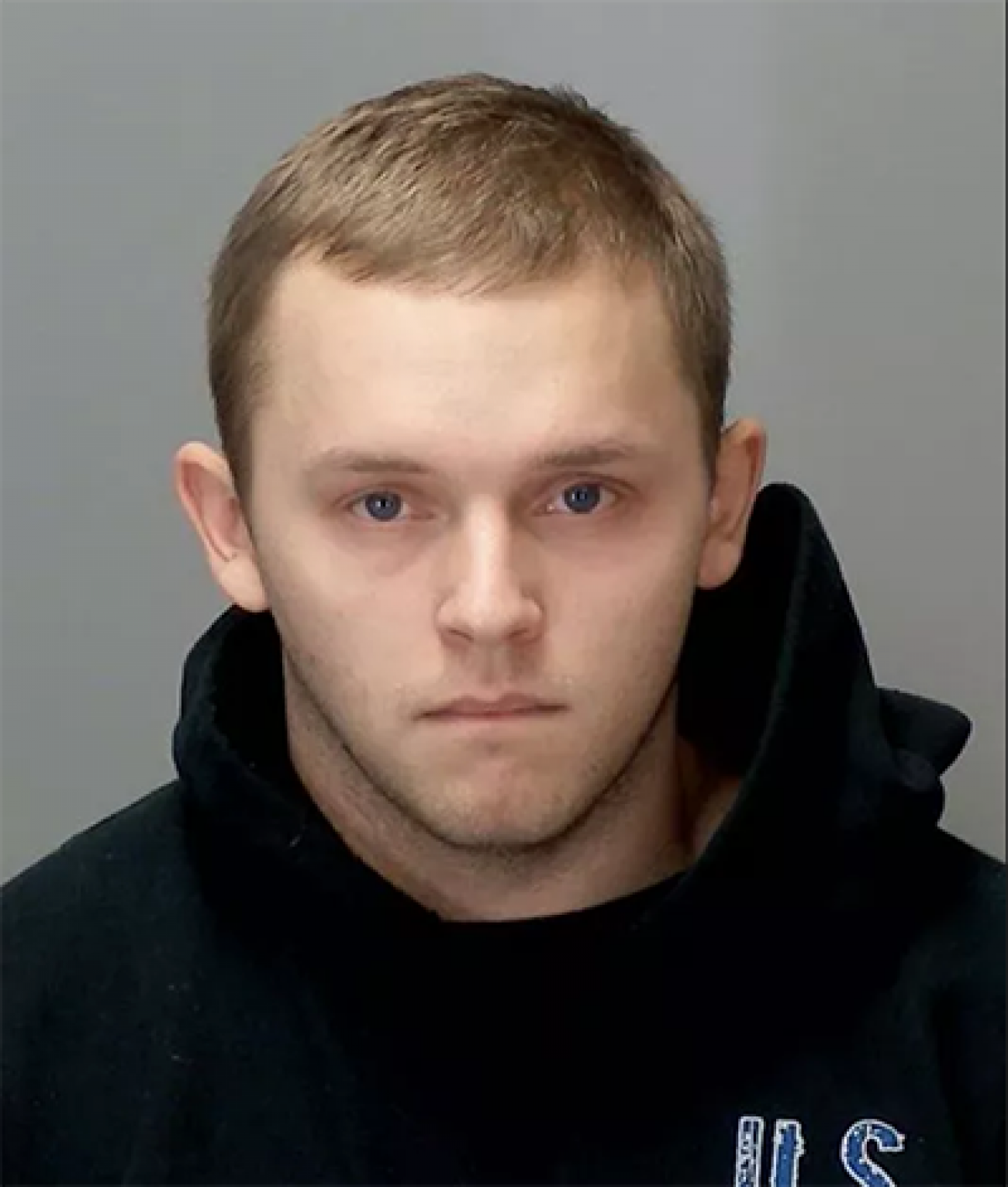 With less than an hour, an arrest
The main location of Lansing Community College is a modern, sprawling campus just a few blocks from the state Capitol in downtown Lansing with an enrollment of 7,861. Because it is a commuter college and most students are enrolled part-time, the campus normally has no more than 3,600 students at a time, according to LCC Spokesperson Marilyn Twine.
Police arrested Walker at his Delta Township apartment the same day. He faces one count of a false report or threat of terrorism, a 20-year felony.
Walker is now out of jail on bond while awaiting trial in Ingham County Circuit Court, his attorney, Steven Dulan, told Bridge on Thursday.
Dulan said his client's case was completely different than what happened in Florida.
"There was no threat to do anything specific in our case. There was an overreaction — which was understandable — on the part of the authorities. But our client is not a school shooter," he said. "I hope that my client is given back some of his presumption of innocence, which was shredded by the press, in my opinion."
Walker enlisted in the Navy in July 2016, but left the service five months later, on Dec. 27, 2016. The reason for discharge is considered private information, according to a Navy spokesperson. While in the Navy, Walker earned a pistol marksmanship ribbon.
Dulan portrays Walker as a lawful gun owner whose text messages — "extremely bad taste, joking between friends" — were misunderstood as specific threats.
Dulan said his client is meeting conditions of his $50,000 cash assurance bond while out of jail. He must live with his mother, and can't possess firearms, drink alcohol, post on social media or trespass on LCC property.
"Just grab your stuff and get out"
Tami Matthews, office manager in the English Department at LCC, was at her desk on the main campus of the community college in November when the alarm system went off. Over speakers in the alarm system, faculty, staff and students were ordered to evacuate the campus immediately.
"The voice was calm," Matthews recalled. "I didn't know what the threat was, but I assumed if they were evacuating us, it must be something big. I told my staff to not even turn off their computers, just grab your stuff and get out of the building."
Matthews recalls helping a wheelchair-bound faculty member out of the building. She said she learned later that an LCC student had allegedly made statements that led friends to believe he was going to bring a gun and do damage.
Seeing the images of carnage from a Florida high school Wednesday made Matthews aware again how close her campus may have come to meeting a similar fate.
"I gotta bless the kid who turned him in," Matthews said. "Quite possibly, a bunch of people could have died that day."
MORE COVERAGE:
Thomas Mynsberge, president of Bay City-based Critical Incident Management, a company that helps schools, businesses and other organizations prepare for emergencies and respond to various threats, told Bridge he was not aware of the Lansing Community College incident. But he said he knew of about 10 threats over the past year at some of the 70 Michigan school districts he works with.
None of them escalated after law enforcement investigated, he said.
Mynsberge is among those who encourage people to report suspicious activity so authorities can thwart likely violence before it erupts, and he believes folks are increasingly taking that message to heart — even if some might worry about falsely jumping to conclusions.
"I think we're getting a lot more information and intelligence on these threats," he said. "I really do believe more and more kids, more and more adults, when they see or hear a threat, they're not afraid to report it."
Listen, then speak up
Following the 2012 massacre of 20 children and six adult staffers at Sandy Hook Elementary School in Newtown, Conn., a nonprofit formed by those who lost loved ones launched a "Say something" campaign to encourage students to report warning signs or suspicions to trusted authorities. It offers trainings to schools.
Witnesses told the FBI that Adam Lanza, who carried out the Newtown attack at age 20, was "depressed" and "the weirdest person online," according to media reports. Lanza told one person two years before the shooting that he was documenting "hundreds of spree killings and mass murders," in a spreadsheet, according to media reports.
Experts say perpetrators of mass shootings often give warning signals before they attack. Sometimes they are direct. School shootings in Paducah, Ky. (1997), Jonesboro, Ark. (1998) and Cleveland, Ohio (2007) had something in common: No one intervened even though would-be attackers announced their plans in advance.
"Students need to be taught not only to report direct threats, but invitations to the join the attack as well as warnings to stay away because of the attack," Peter Langman, a psychologist and widely known expert on school shootings, wrote in a 2012 article published by Forensic Digest.
Other times, warning signs are less direct, according to Langman's research. A student might comment favorably on a recent school shooting, foreshadow attacks in homework assignments; exhibit various warning signs at home — anger and obsession with weapons, for instance; or warn of attacks on social media.
To be sure, just because a student checks one of these boxes hardly proves they are plotting an attack. Profiles of school shooters can vary.
"One behavior can raise concern about a student, but by itself may not indicate the presence of an actual threat," Langman wrote. "When there are clusters of warning signs, however, the likelihood of an actual attack increases."
We're not just a news organization, we're also your neighbors
We've been there for you with daily Michigan COVID-19 news; reporting on the emergence of the virus, daily numbers with our tracker and dashboard, exploding unemployment, and we finally were able to report on mass vaccine distribution. We report because the news impacts all of us. Will you please donate and help us reach our goal of 15,000 members in 2021?