Michigan adjusts to strange, empty world of coronavirus lockdown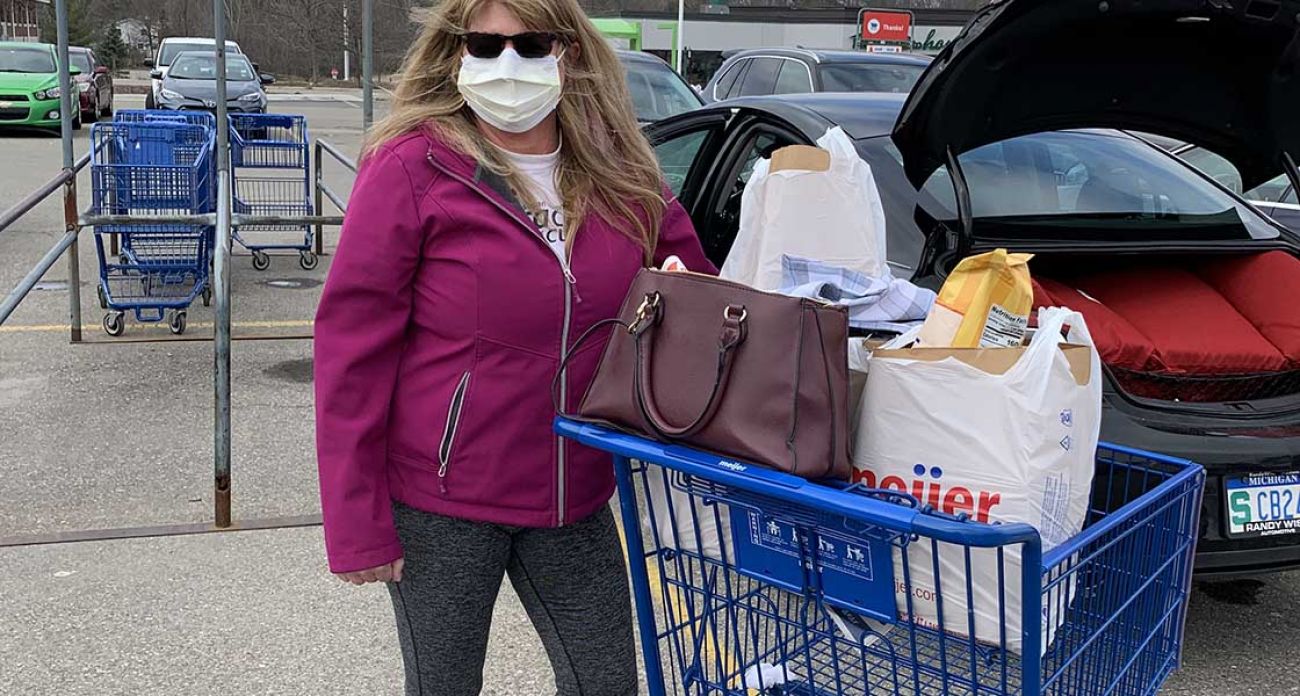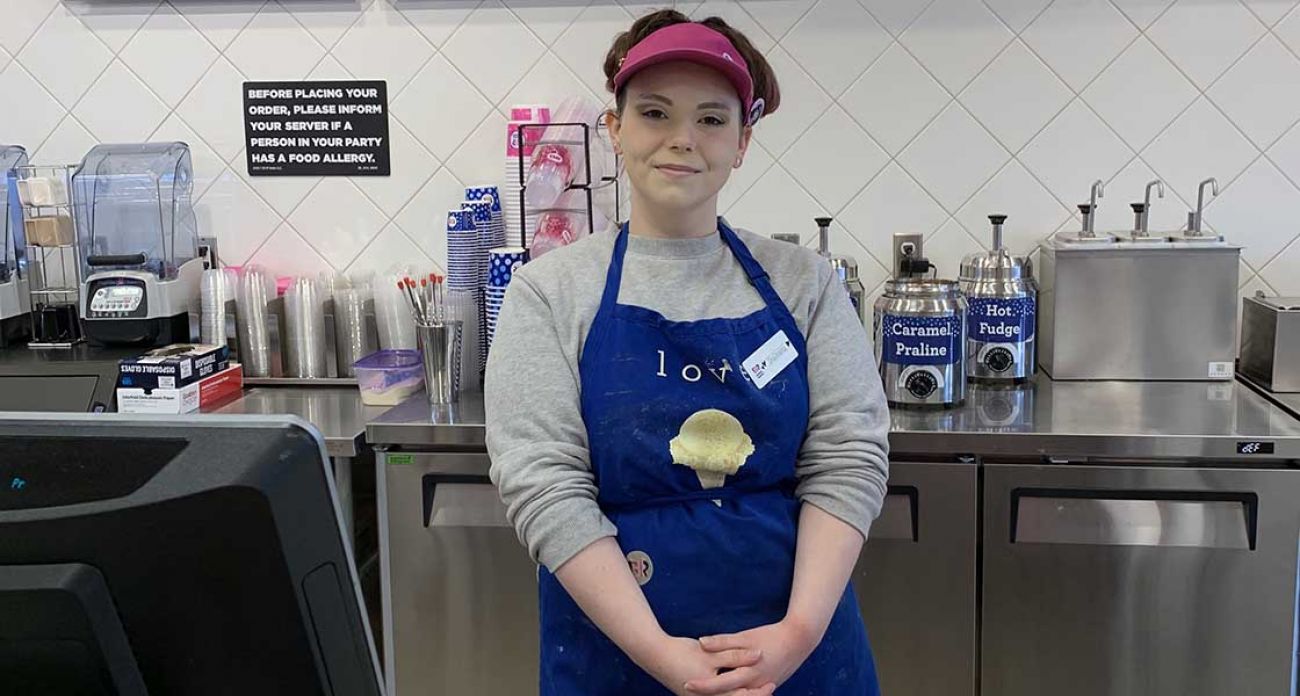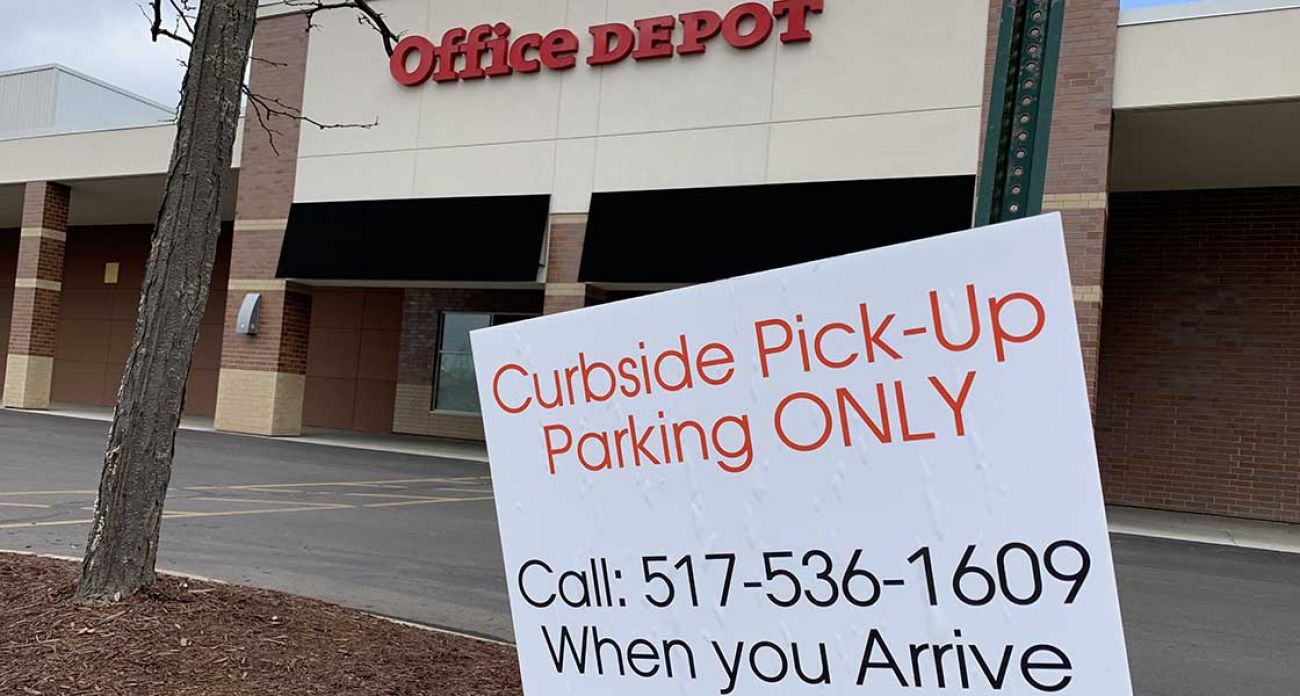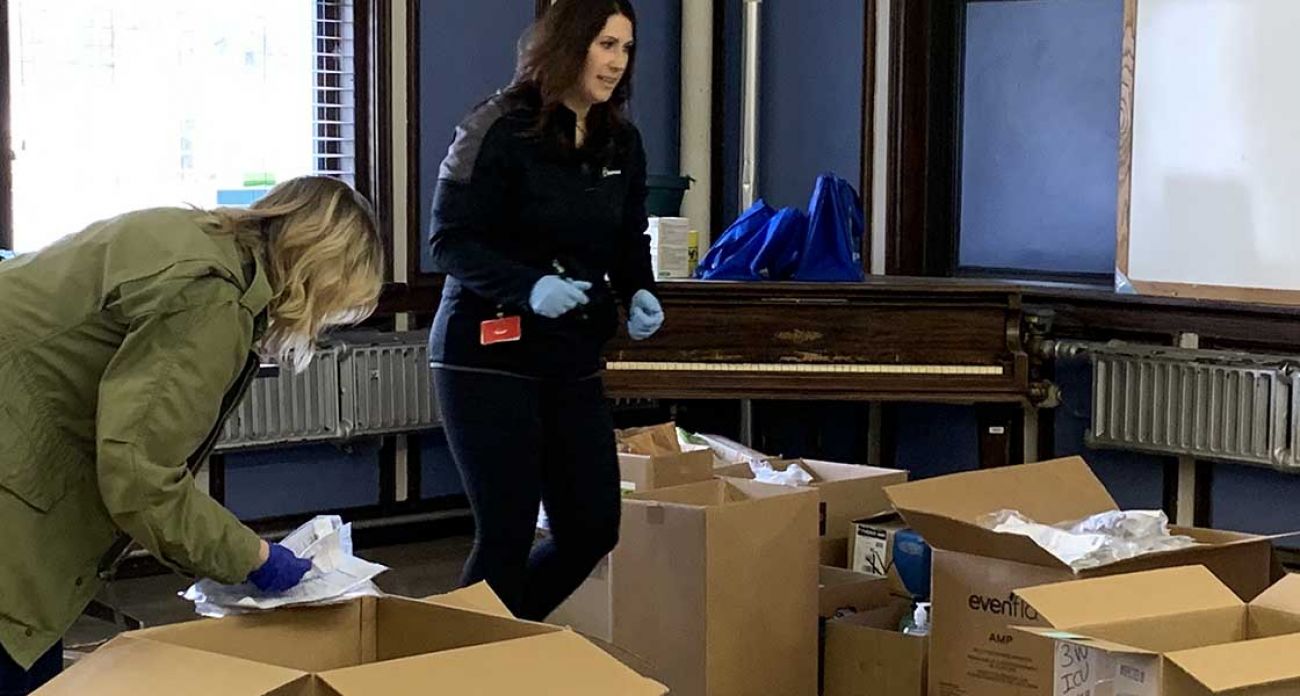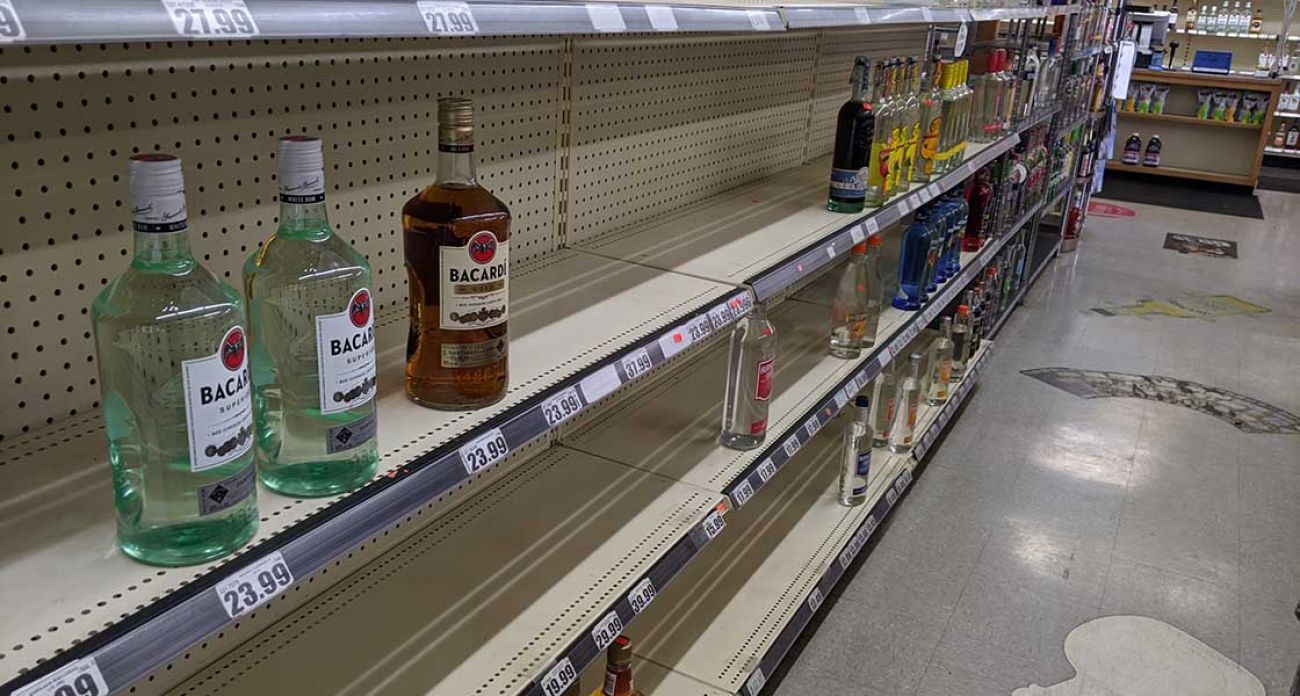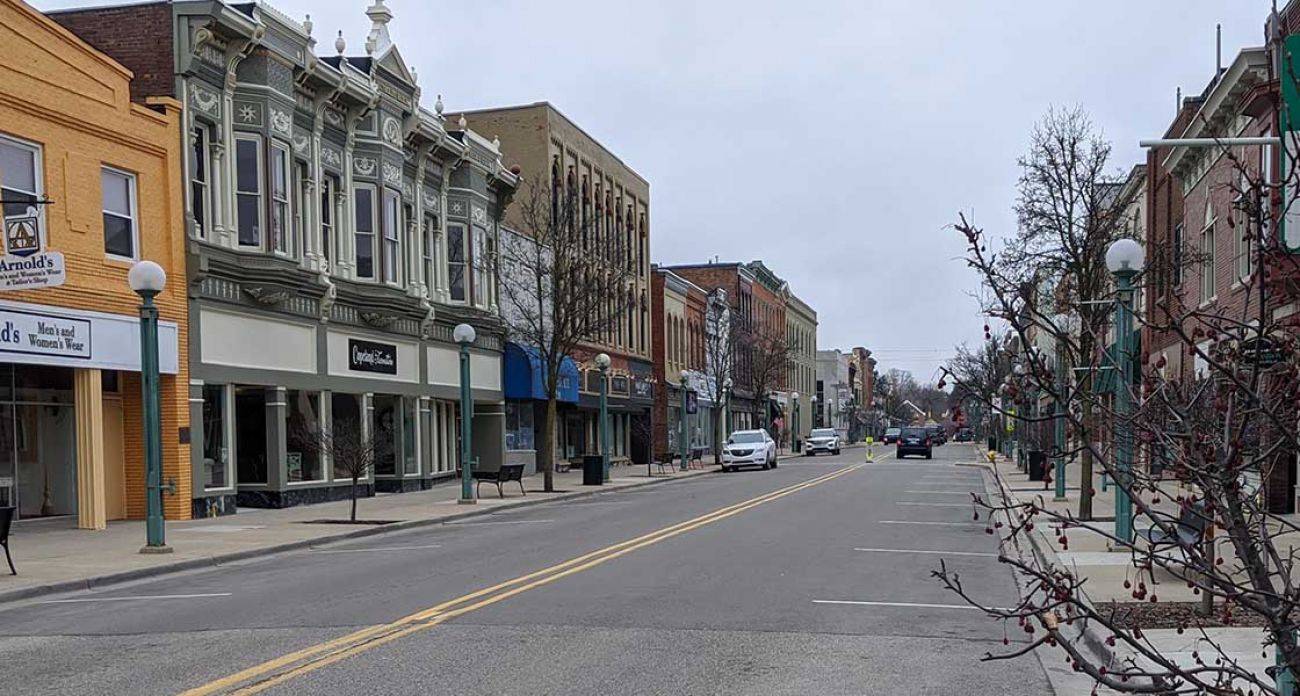 Michigan awoke Tuesday to a new world, from main streets that looked like ghost towns to store workers warily eyeing customers from behind locked doors. It was the first day of Michigan's stay-home order, an effort to stem the spread of coronavirus. For many, it was a sobering adjustment.
One woman put on a face mask and headed to Meijer to relieve boredom. A man had to take his temperature to buy medical equipment. And a couple who was "tired of the body count" on the news found solace in sidewalk chalk drawings.
For others, considered "essential workers" by an executive order issued Monday by Gov. Gretchen Whitmer, it was another day risking contact with a potentially deadly virus.
It was just day one of at least 21 under the statewide lockdown.
On Monday, Whitmer ordered nonessential Michigan residents to stay home through at least April 13. The order includes numerous exceptions — many businesses are considered essential for safety and residents can leave their homes for errands such as food, gas and religious services.
Despite the exemptions, officials hope that enough people stay home to "flatten the curve" on the rapid increase in confirmed coronavirus cases in the state, which reached 1,791 Tuesday.
British researchers last week concluded that reducing contact between households and the outside world — schools, and workplaces, for example — by 75 percent is critical to reversing the deadly pandemic's spread.
Okemos, a suburb of East Lansing, was eerily quiet Tuesday afternoon. Office Depot and Sherwin-Williams were open, but the doors were locked. Signs out front asked customers to call from their cars and say what they wanted. Best Buy was closed, but several employees were out front, handing online orders to customers – most of whom were state employees who needed power cords and headphones for computers so they could work from home.
Across Grand River, Meijer grocery store was doing a bustling business despite the stay-home order. Groceries can stay open during the lockdown, as are pharmacies, gas stations and take-out restaurants.
Cindee Picklo of Okemos came out of Meijer wearing a face mask.
"I'm trying not to let this get me down, but I'm such a social person," Picklo said. "I've been sitting at home. It's so boring. Yesterday, I didn't even get dressed."
A half-mile away, Dakota Cruse handed ice cream to a customer at Baskin-Robbins. She'd been open for an hour, and it was her first customer.
Cruse immediately washed her hands and wiped down the countertop.
The boyfriend she shares a home with was laid off Monday from his factory job due to the order, but Baskin-Robbins stayed open. She shrugged when asked why an ice cream shop employee is considered an "essential" worker.
"Some people see it as comfort food," Cruse said. "They want something that makes things feel normal."
Eighty miles away, in two counties of southern Michigan, the lights were out and the signs were up: We're closed.
Except for liquor stores, coffee shops — take-out only — groceries and fast food restaurants, there was little traffic, save for some kids riding bikes.
But at the Blissfield Market liquor store, the door was open though the shelves were bare.
"It's been crazy for the last week or two," said manager Jessica Armstrong, 25.
The beer cooler had yawning gaps where the Bud Light usually sits and the Fireball whiskey was wiped out. With the new "stay at home" restrictions, Amstrong said business had ebbed, but people are still venturing out to stock up.
"A lot of people presumed the liquor store was going to close," she said. "So they panic-bought."
Armstrong's store was one of the few still open. Blissfield and Adrian were largely empty, with signs in the windows of most saying they were closed because of Whitmer's "stay at home" order. Some posted the order itself as proof.
But some essential businesses did remain open, including a burial vault business along U.S. 223.
At Eastern High School in Lansing, several blocks from Sparrow Hospital, there was a steady stream of cars dropping off medical supplies for medical workers. Hospital workers across the state are desperately short of protective gear they need to stay healthy while caring for coronavirus victims.
Julia Desormier of Mason donated 50 homemade face masks.
"It's the feeling of helplessness," Desormier said. "You feel like you should be doing something and there's nothing really you can do -- except I sew."
Ross Voelker, a resident in urology at Sparrow, dropped off masks that were intended to be used by his fiancee, who works in construction.
"I haven't seen much of an issue with masks yet [at Sparrow,]" Voelker said.
"They are saying that there will be in the coming days. When that critical need arises, which could be any day, it's nice to have that extra assurance that we'll have some distance between us and the people who are sick."
Haslett and Okemos "were virtually empty. It felt like a scene out of a zombie apocalypse movie." -- Mitchell Robinson
Mitchell Robinson spent Tuesday morning trying to get replacement parts for his CPAP machine that supplies oxygen.
"To get my equipment I had to call ahead, answer four questions about where I had been lately and if I had a fever over 100 degrees," said Robinson, a music professor at Michigan State University.
"Then I go to the business in Haslett (a suburban Lansing community), which had locked its door (and) wait for the employee to come to the door. He had asked me for the color and make of my car on the phone. It was like I was buying drugs in an alley."
Robinson said the streets in Haslett and Okemos "were virtually empty. It felt like a scene out of a zombie apocalypse movie."
RESOURCES:
Leslie Watson spent Tuesday in her Grand Ledge home watching YouTube videos for gardening and cooking ideas, making soup to put in the freezer and wondering how she'll get more eggs.
"I'm very high-risk so I've been in self-isolation for some time," Watson said. "I have kept track of workers' names I've been in contact with and have not permitted visitors.
"I have bought ahead and received Walmart and Amazon deliveries," Watson said. (But) I will need eggs soon and need help to get that. I'm not going out to get them."
Mark and Lori Hornbeck of Lansing can't go on their daily workouts at the YMCA during the shutdown, so they're taking daily walks, stepping off trails when others approach to maintain a 6-foot distance as has been recommended to lower the chance of coronavirus spread.
Both are working at home, Mark at the kitchen table and Lori in the dining room, getting together in the same room in the evening for dinner and Netflix.
"The daily body count is wearing me out," Mark Hornbeck said.
Little things have buoyed their spirits, he said. On their walks, they see "positive pictures and messages drawn by children with colored chalk on asphalt walking trails and sidewalks." One was a drawing of the sun and flowers, with a message about "putting some sunshine in your life."
A corny greeting card message on a regular day, perhaps, but nothing feels regular now.
We're not just a news organization, we're also your neighbors
We've been there for you with daily Michigan COVID-19 news; reporting on the emergence of the virus, daily numbers with our tracker and dashboard, exploding unemployment, and we finally were able to report on mass vaccine distribution. We report because the news impacts all of us. Will you please donate and help us reach our goal of 15,000 members in 2021?