What went wrong in the shootings of three Michigan hunters last year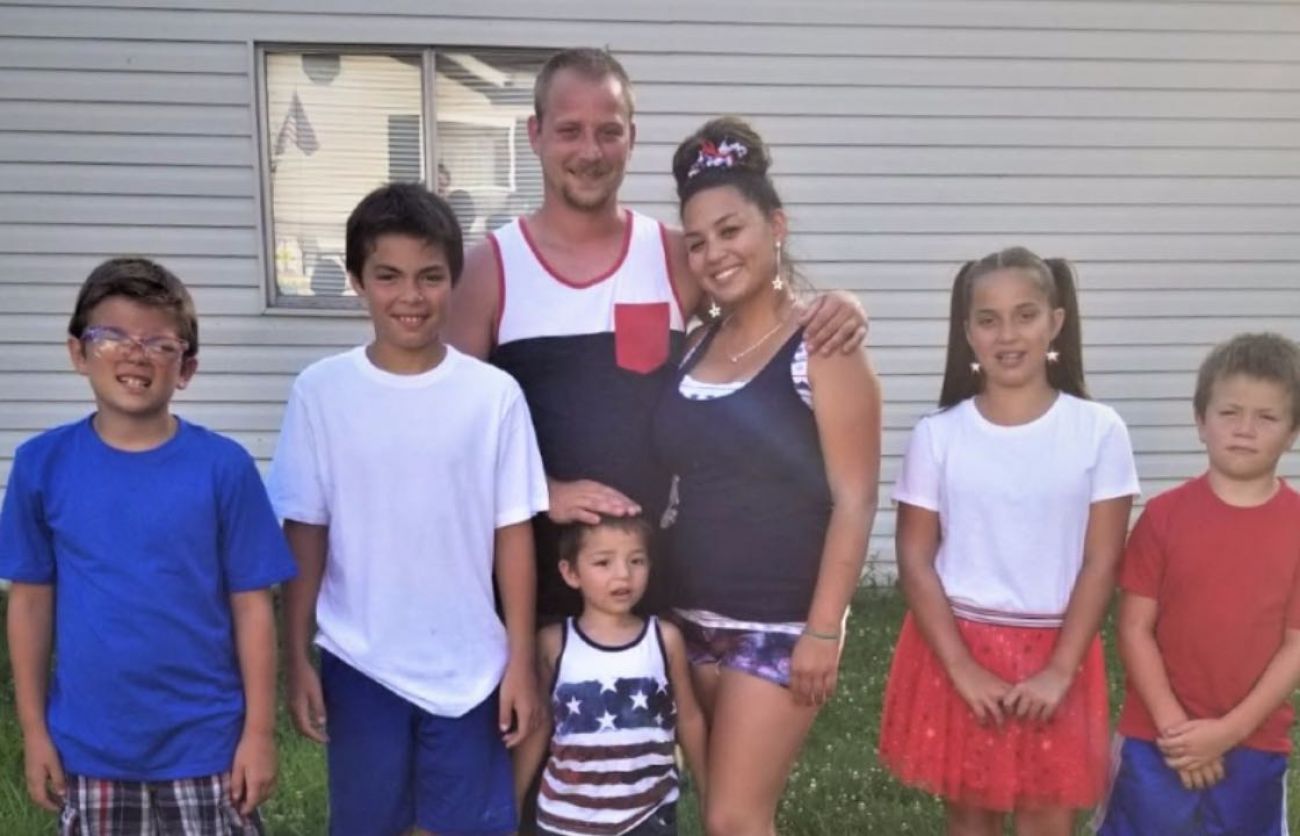 The three men loved deer hunting. Strangers to one another, they share the catastrophe of being gunned down in the first days of Michigan's deer firearms season last November. The circumstances of their deaths have been intensely investigated by law enforcement and state conservation officers, and have left those who loved them devastated. These are their stories.
Matthew Boeck: dedicated dad, disc golf regular
Matthew Boeck wanted to get to his spot before other hunters on the second day of Michigan's firearms deer season last year. He set up his stool along a utility right-of-way on state land near Lewiston. Then he tucked himself into what investigators would later describe as a "nest of pine and oak trees" to the east of the right-of-way.
Not long after Boeck settled into his spot, a second hunter eased onto a red chair about 75 yards away. In between the two men was a bait pile set out to attract deer. Late that afternoon, a buck stepped out of the woods from the west heading toward the pile of corn and carrots.
The hunter in the red chair fired his 30-30 lever action rifle. He walked to where the deer had stood when he shot and followed its tracks back to the west where it had run away. Finding no blood, he figured he'd missed and returned to his chair.
He did not know it then, but his bullet had zipped past its target, hitting Boeck's left temple. Boeck, 29 of Howell, a fun-loving man with a passion for disc golf and for six young children back home, likely died within seconds.
Boeck's stepfather, who owned the cabin where he was staying with Matthew, texted and called Boeck's phone when he didn't return by last light. He began searching before finally calling police near midnight. Oscoda County Sheriff's Department and State Police found the hunter's body next to his stool around 3 a.m.
Boeck, who worked for an irrigation firm, was wearing an insulated, full camouflage overall hunting outfit. The hood from an orange jacket under his overalls was the outer layer on his head. He also wore a "hunter orange" stocking cap, but it was covered by another hood and the hood of the orange jacket.
Interviews with nearby landowners who also hunted along the power line right of way, quickly helped investigators identify who had been in the red chair. They determined the fatal shot came from a 30-30 rifle, the firearm used by the man in that chair.
In her investigative report obtained by Bridge, State Police Detective Sergeant Jennifer Pintar wrote "that the shooter could not have seen the victim from his location, and most likely did not know Boeck was hunting in the spot."
The next morning, Nov. 17, Pintar and a second detective interviewed the shooter, who State Police would not identify.
"When we told [the shooter], he was shaken by the news, and it was apparent to [the detectives] that [the shooter] had no idea that Matt was within his line of sight, nor that he had shot Matt," Pintar wrote. "I made a statement to [the shooter] who advised, 'Forgive me, but I'm having a slight heart attack right now.'
"I could tell he was in shock in regard to the information that was just provided to him."
Boeck's death broke many young hearts.
He and his partner Tosha Rodocker have a 5-year-old son, Damian. Boeck also had a second son, Nathan, 10, who lives with his mom. And he was a de facto dad to Rodocker's four other children, whose father died when the children were younger. They would have to confront a second father's death.
Boeck was doing "what he loved to do," said Erin Rogers, a friend who met him through disc golf. "People just enjoyed being around Matt. He had fun in life, and hunting was a real love for him."
The shooter wouldn't learn his legal fate until mid-May, when Oscoda County Prosecutor Kristi McGregor decided the evidence didn't warrant criminal charges.
Like others in hunter shooting reports compiled over a nine-year period and analyzed by Bridge, Boeck was wearing a legal hunter orange garment. If he had been wearing his head-to-toe hunter orange outfit that Rodocker described, would the shooter have been more likely to see him? Maybe.
Should the shooter have been aware that someone might be obscured from view in the downrange trajectory of his bullet? Perhaps.
People hunting on public land popular among hunters should always take extra precaution, said Lt. Tom Wanless, who heads the DNR's hunter safety programs.
What-ifs are tough to consider in the aftermath of a tragic shooting.
Rodocker, a waitress, said she would remember Matt Boeck as "a really good guy, a hard worker and an even better dad."
Justin Beutel: beloved Harley mechanic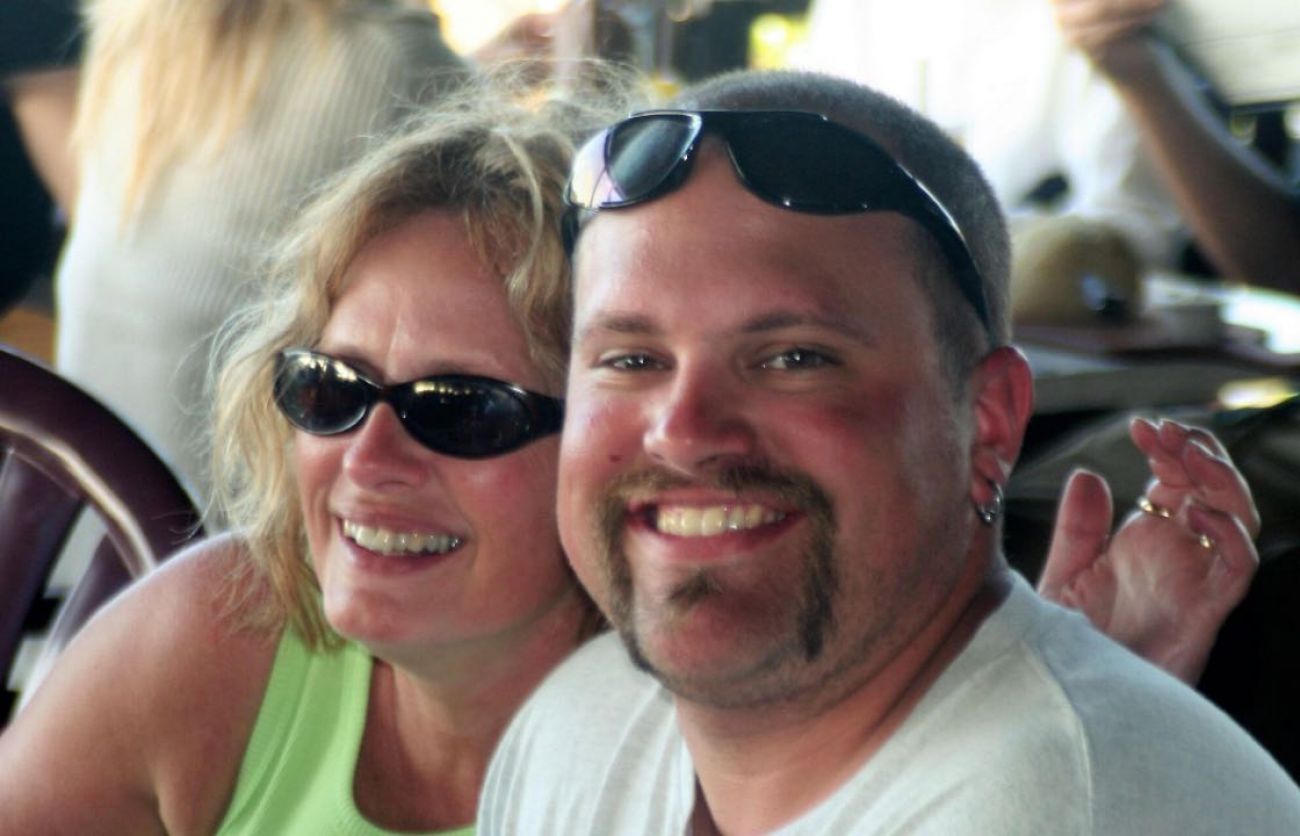 It was a scene unlike any before it at the Skorupski Family Funeral Home in Essexville.
About 1,000 people arrived last Nov. 24 to pay final respects to Justin Beutel, a beloved 38-year-old Harley-Davidson master mechanic and avid sportsman. Many arrived on motorcycles wearing full Harley attire. The sign-in register at the funeral home soon ran out of space.
After the worst day of her life, it was stunning affirmation for Justin's mother, Theresa Steiner Schurman, of her son's legacy — one that ended too soon.
"I still text him every morning and talk to him. It's what keeps me going," she said. "I relive the day over and over."
That day came nine days earlier, on a near-perfect opening morning of the 2018 firearms deer season. Beutel, of Sanford, was on 40 acres of family land near Alden in Antrim County. The property was private, first purchased by his great-grandfather in 1942.
At about 9 a.m., a buck gave Beutel an opportunity.
The deer ran after he shot it, but he was confident his aim was lethal. He chose not to quickly trail the animal, which would have risked pushing it to run off the property. Instead, Beutel returned to the nearby cabin behind his mother's home on Torch Lake, let his dogs out and took his mom to breakfast at the Torch Riviera restaurant.
Of course it was with his mom. Since her husband died more than a decade ago, Beutel had been ever watchful, calling every morning just to check on her.
"I love you," he said as they parted after breakfast. "I'll see you Saturday morning."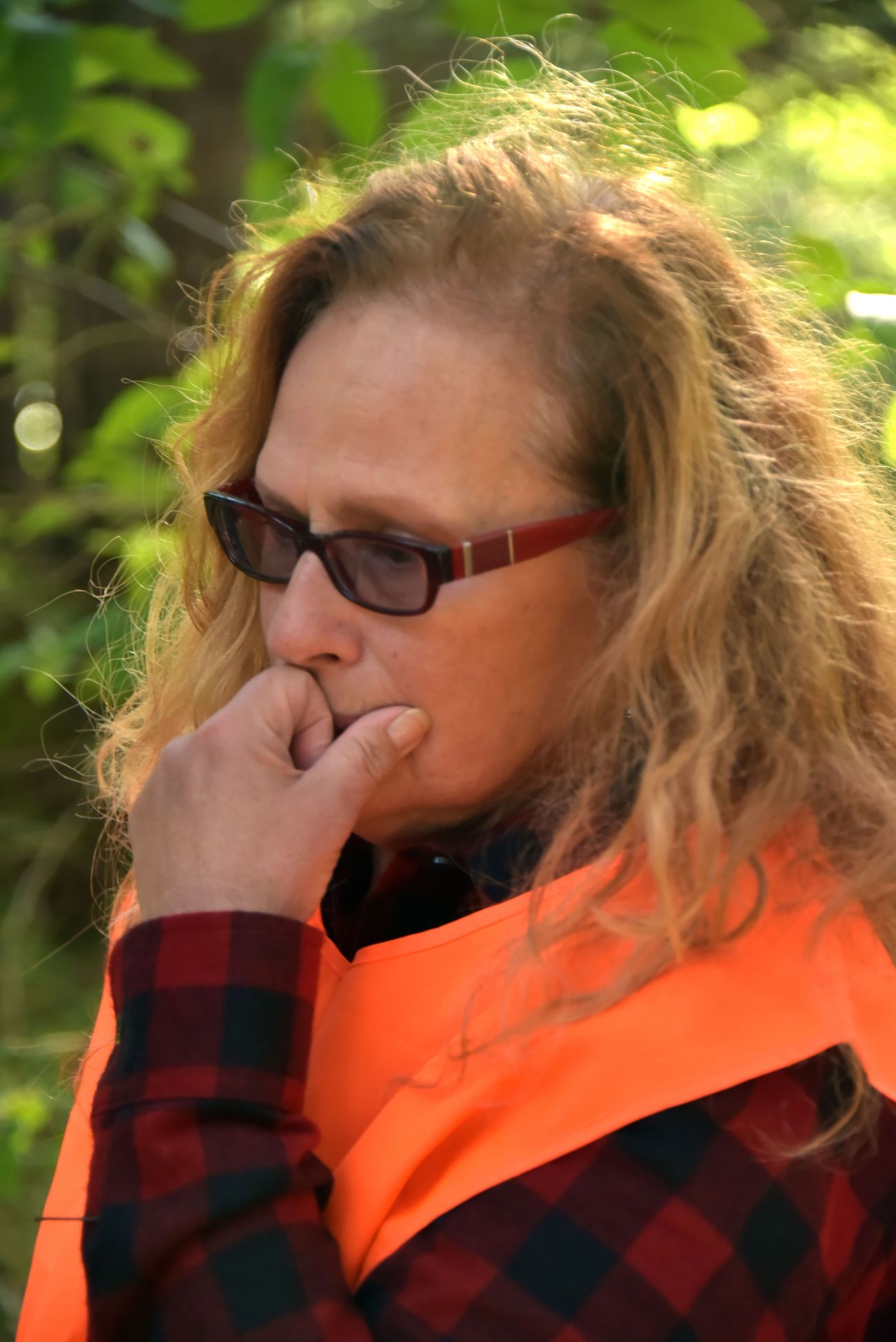 Beutel returned to the woods where he found the animal about 20 yards from where he'd shot it. He propped his cellphone on a tree and took a video selfie of himself with the buck, sending it to his brothers, Ryan and Ian, and his mom.
After talking on his phone to Ryan, Justin said goodbye so he could get to work.
He had just started to field dress the buck as another hunter, David Barber, settled in nearby. Barber, whose mother owned property across Elder Road, would later give different versions of what happened next, according to reports and testimony by conservation officer Andrea Albert.
According to Albert's investigative report, Barber initially said "he heard a shot and went to go look where it came from. He said he walked up on the ridge and found a guy having a cardiac arrest."
Later, Barber would tell Albert he fired his gun after hearing a noise and seeing what he thought was a buck laying down and about to stand up. He said he saw no 'hunter orange,' the bright colors that would have signaled another hunter. He moved quickly toward the animal, only to find Beutel gasping for breath, his body partially draped over the deer he had begun to field dress.
Albert wrote in her report that she and another officer later tried to reconstruct Barber's account. Standing where Barber said he fired, she said she couldn't see the dead deer as the other investigator simulated Beutel's position over the deer. She also couldn't see the investigator's orange hat, though she wrote that in the reenactment she could tell it was a person.
Antrim County prosecutor James Rossiter, himself a hunter, told Bridge that he had to carefully consider the circumstances, knowing that felony charges in a hunting incident are rare. In the end, he concluded Barber's actions met the "gross negligence" standard required for involuntary manslaughter.
At a court hearing in the case, he said the evidence showed Barber did not take care to carefully identify his target. That obligation was especially high given that Barber was shooting at a target on private land without knowing who else might be there.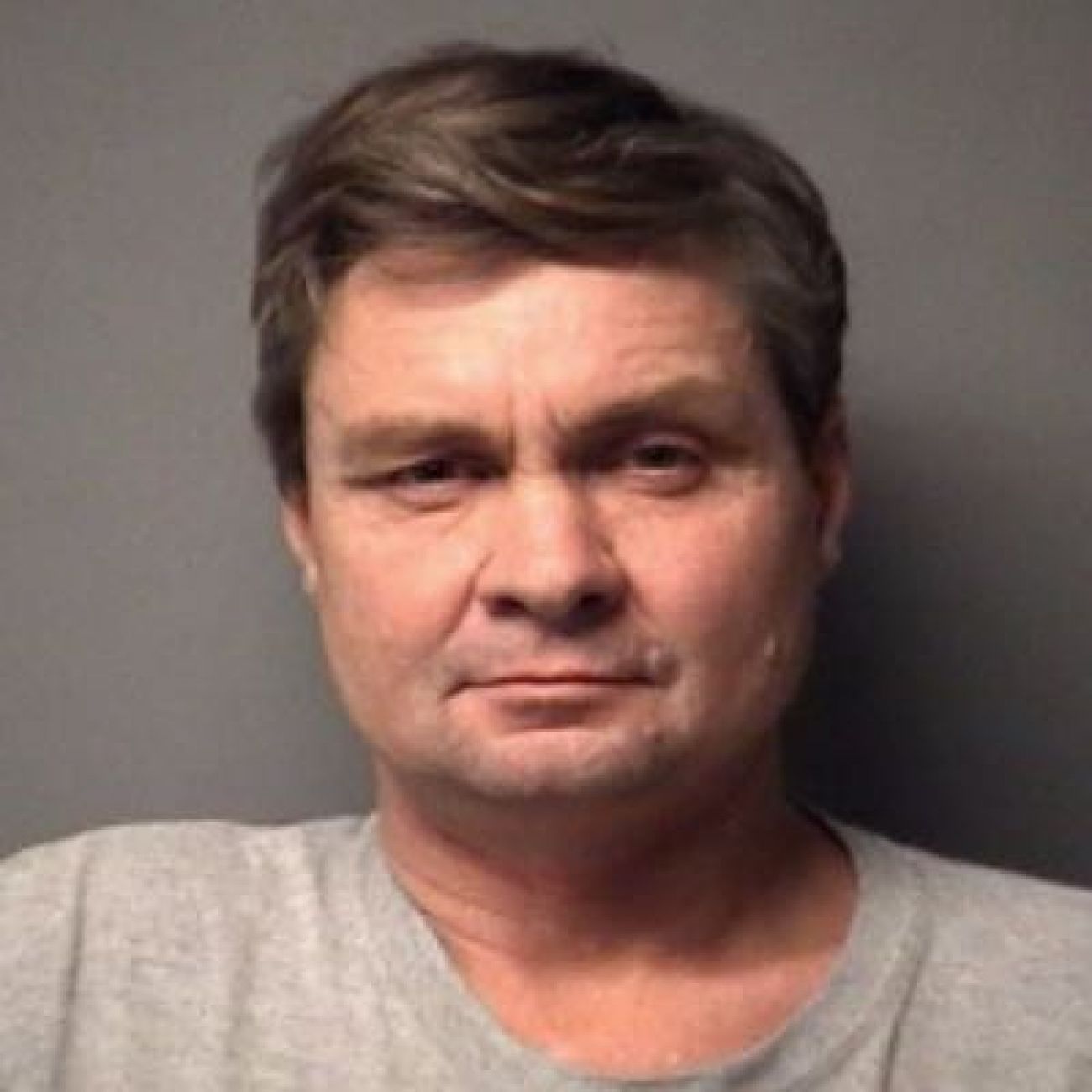 Barber's case was bound over for trial 13th Circuit Court of Antrim County, where he faces a maximum sentence of 15 years in prison, if convicted. He also faces a felony firearms charge and trespassing, a misdemeanor.
Barber's defense attorney, Daniel Hartman, has argued that if Beutel had worn hunter orange visible to Barber, the tragedy likely would have been avoided. On that day, Beutel wore a hunting orange stocking cap but he was bent over the deer as he dressed it, with the cap pointed away from the direction of the shot, perhaps explaining why the orange might not have been apparent.
Trial is set to begin Dec. 10 in Bellaire.
To preserve his memory, Beutel's family created a scholarship to defray tuition for four students each year attending the Harley-Davidson specialty school within the Motorcycle Mechanics Institute in Phoenix. It's the school Beutel attended when he was 18, kicking off his career as a master Harley mechanic.
People attending his funeral donated $10,000 and another $22,000 was raised at a motorcycle run last summer held by the American Legion Post in Sanford, said Schurman, his mother. In all, about $40,000 has been donated.
"He is never going to be forgotten," Schurman said. "I'll make sure of that."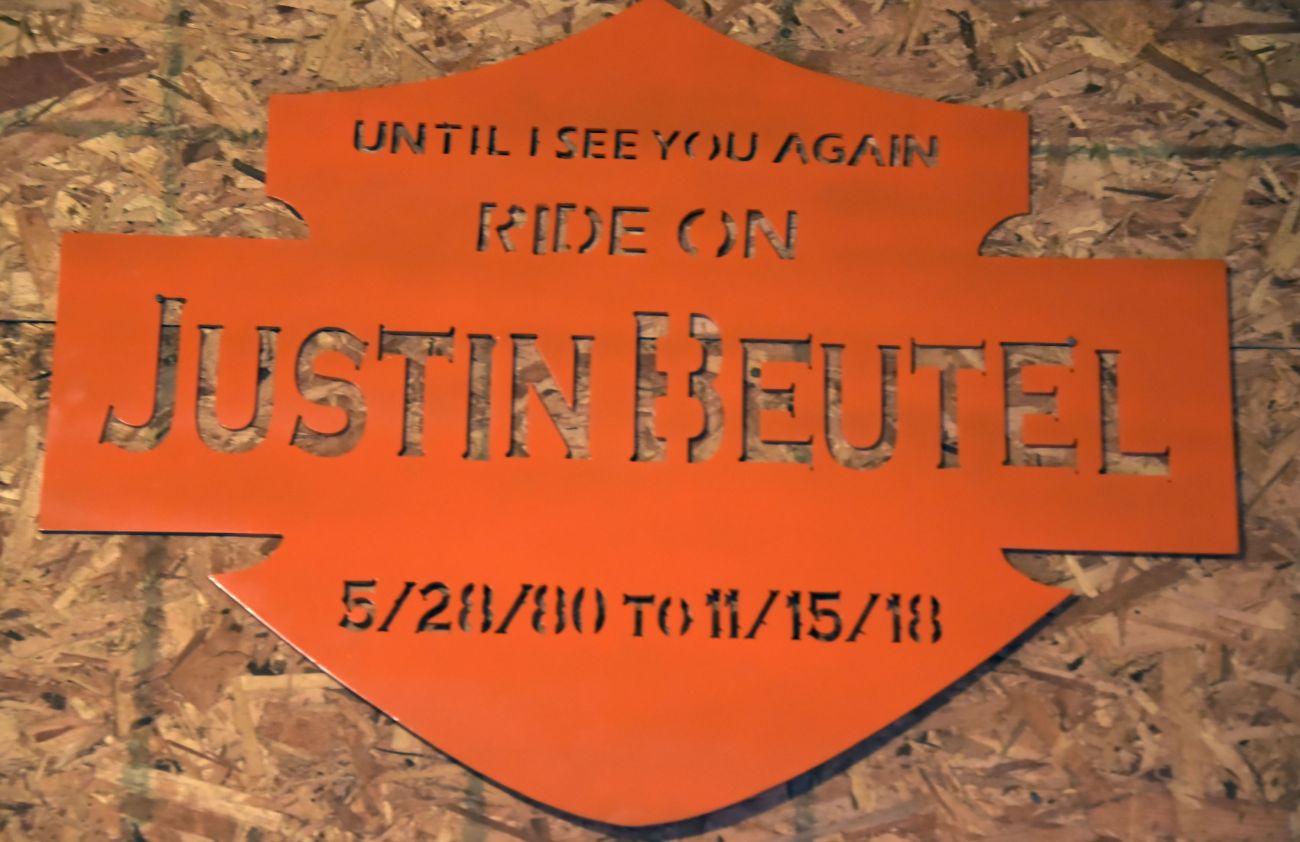 His brother Ryan, meanwhile, said he plans to return to the woods on the family property for Friday's opening of firearms deer season.
"Yes, I believe that's the right thing to do."
Ryan said he will wear more hunter orange than usual.
"I shouldn't have to," he told Bridge with an edge of anger. "But I guess you don't know when someone won't take the time to tell the difference between a human and a deer."
Chong Moua Yang: love for hunting forged in native Laos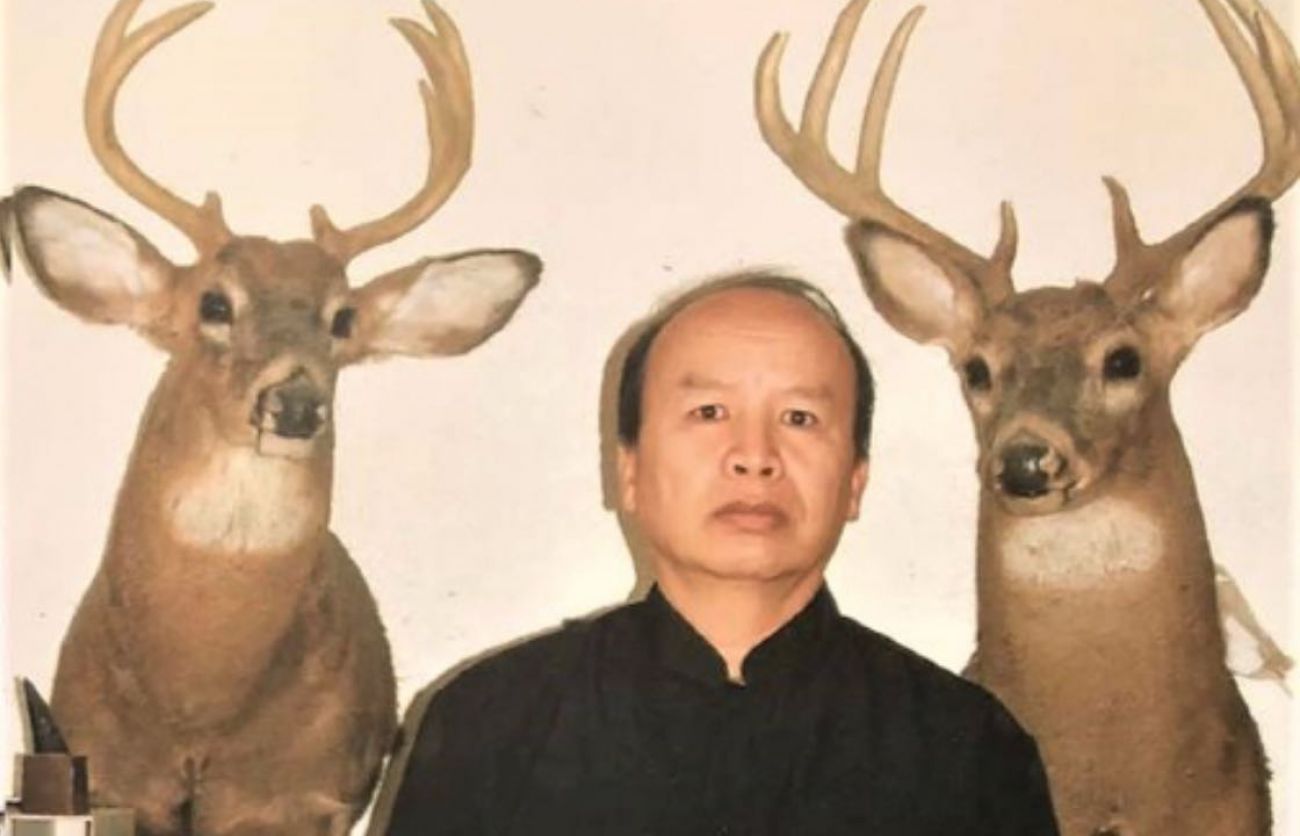 Chong Moua Yang had achieved the American Dream. Immigrating to the United States from Laos, he was one of thousands of Hmong tribesmen who had been recruited as a young man by the Central Intelligence Agency in its secret war against the North Vietnamese.
"He held down a job, raised his family, owned a home and paid his taxes," cousin Joseph Yang said of Chong Yang's American life.
Yang's hunting skills, honed in his native land, were evidenced by the trophy whitetail bucks mounted on the walls of his Lansing home. He had killed the deer in his favorite hunting spot, the Rose Lake State Wildlife Research Area in Bath Township, where he had hunted for nearly 30 years.
It was Rose Lake where Yang, 68, was posted in a tree stand last year on the second day of Michigan's firearms deer season. He wore a "hunter orange" vest making him easily visible to other hunters. When he failed to return home at nightfall, his family alerted police.
Yang was found dead at the base of his tree stand. His 12-gauge Remington semi-automatic shotgun and backpack were missing. An autopsy would reveal a single gunshot wound to the head. A year later, his death remains a mystery the family said it is determined to help solve.
Bath Township Police, with assistance from the Clinton County Sheriff's Department and Michigan State Police, interviewed many hunters who were nearby, but so far have had no breakthroughs. Bath Lt. Gary Smith said police are awaiting authorization of a search warrant that could help the investigation.
"We're hoping technology can help us with this," Smith told Bridge. "The problem was, it happened in the middle of a forest with no evidence left behind."
Joseph Yang, a criminal attorney, also acknowledged the hurdles in finding the person responsible.
"To be honest, there's not a lot of physical evidence. No eyewitness, no surveillance evidence," he said. "It's going to require someone coming forward to help the family get closure in this case. We don't believe it's an accident or the gun and his bag wouldn't have been taken."
Mai Vue Yang, one of Chong Yang's daughters, said her father's fascination with Facebook before his death inspired the family to create a Facebook page to honor his memory, raise funds for a reward and, they hope, help find an answer in his killing.
Family members use the hashtag #OrangeJustice for their campaign, a reminder that hunters should be safe when dressed in highly visible orange clothing. They've tied orange ribbons on trees from metro Detroit to the Lansing area.
"My dad was real excited about Facebook," his daughter said. He was as well an excellent cook, especially of wild game.
A candlelight vigil for Chong Moua Yang will be held from 5-7 p.m. Saturday, Nov. 16, at 6499 Park Lake Rd., Bath Township.
Only donate if we've informed you about important Michigan issues
See what new members are saying about why they donated to Bridge Michigan:
"In order for this information to be accurate and unbiased it must be underwritten by its readers, not by special interests." - Larry S.
"Not many other media sources report on the topics Bridge does." - Susan B.
"Your journalism is outstanding and rare these days." - Mark S.
If you want to ensure the future of nonpartisan, nonprofit Michigan journalism, please become a member today. You, too, will be asked why you donated and maybe we'll feature your quote next time!