Articles
November 13, 2019 | Bob Campbell
With the beginning of Michigan's firearms deer hunting season this Friday, Nov. 15, here are some reminders to help avert tragedy.
November 13, 2019 | Bob Campbell
While accidental shootings are down in Michigan, a review of hunting incident reports reveal some common mistakes that can lead to hunters shooting themselves or others.
November 13, 2019 | Bob Campbell
Matthew Boeck was shot on the far side of a bait pile. Justin Beutel was killed as he field dressed a buck. Chong Moua Yang survived a secret war in southeast Asia only to die at the base of his tree stand.
November 12, 2019 | Bob Campbell
Last year, three hunters were killed in the opening days of deer firearms season, which begins Friday. As hunters return to Michigan's woods, the shootings illustrate how quickly a human life can be lost.
September 23, 2019 | Bob Campbell
A U.S. Commerce Department ruling is likely to result in large duties imposed on Turkish dried cherries, which Michigan growers accuse of being illegally dumped on the U.S. market. 
August 21, 2019 | Bob Campbell
For decades, the peninsulas of Old Mission and Leelanau have produced ideal conditions for tart cherries. But harsh weather, pesky bugs and Turkish imports are prompting farmers to reconsider their futures.
February 20, 2018 | Bob Campbell
Grand Traverse County is searching for its fourth administrator in three years as county workers go to war over benefit cuts. Could the political upheaval be a bellwether for other distressed communities?
February 20, 2018 | Bob Campbell
While the political chaos playing out in Grand Traverse County is bizarre, it's a harbinger of local troubles throughout the state.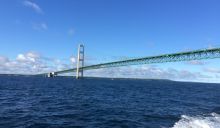 June 27, 2017 | Bob Campbell
A strange-bedfellows coalition of Trump supporters and progressive Democrats are finding common ground in opposing the Enbridge oil lines in the Straits of Mackinac, united by deeply personal ties to the Great Lakes.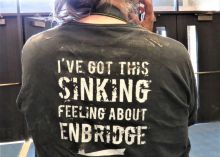 June 27, 2017 | Bob Campbell
Give us five minutes, we'll give you the basics on this environmental showdown under the Straits of Mackinac.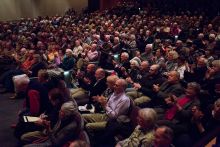 March 16, 2017 | Bob Campbell
State Department veterans Jack Segal and Karen Puschel are selling out lecture halls in Northwest Michigan discussing American foreign policy in the Age of Trump. No shouting. No fistfights. What's their secret?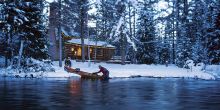 November 22, 2016 | Bob Campbell
Nine starstruck Michiganders were delighted to share covered bridges, barn doors and their own dashing good looks to promote this year's holiday catalog for the iconic retailer, which recently announced its sale to a rival