'You just react' — Hunter deaths shadow opening of Michigan firearms season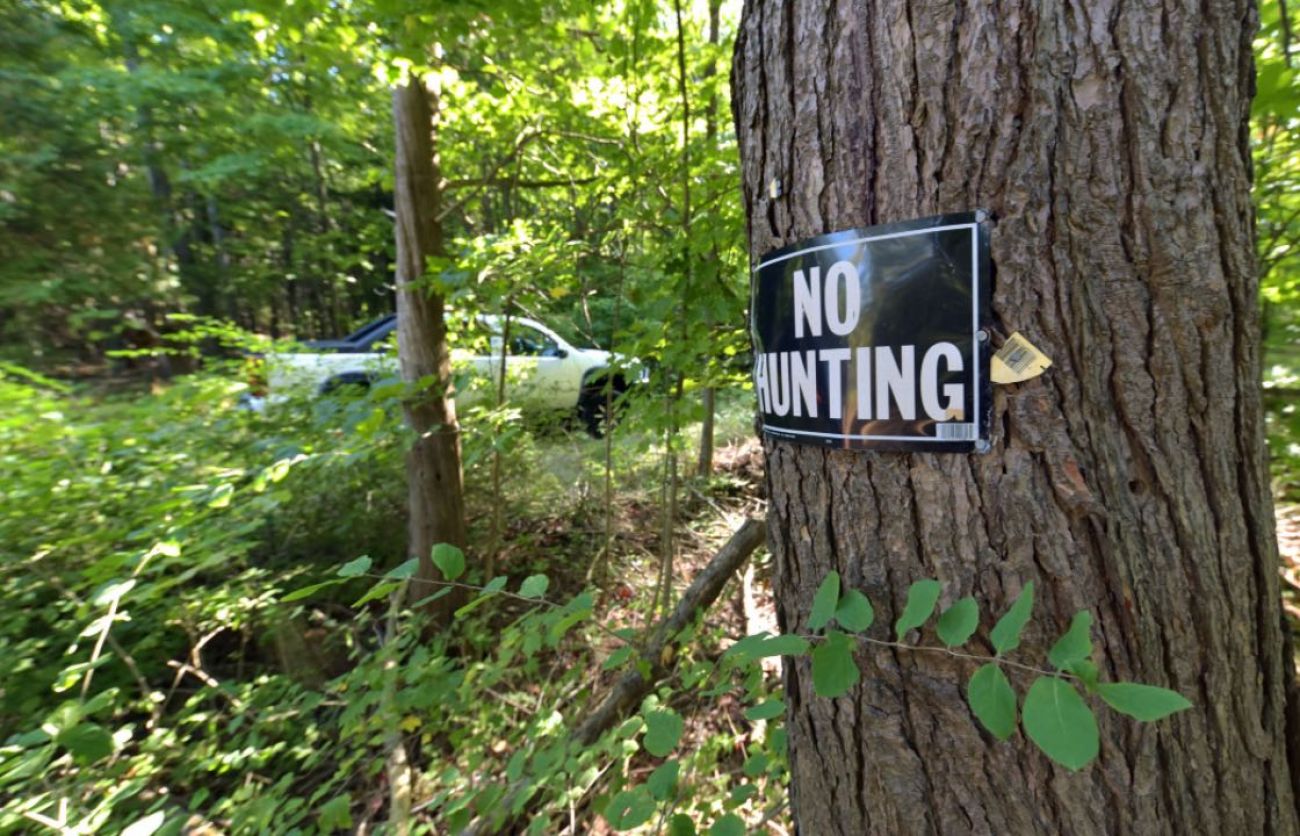 This is the week each year when anticipation builds for the traditional Opening Day of Michigan firearms deer season, which begins Friday. Hunters are sighting-in guns, gathering gear, tracking weather reports and recalling past hunts.
It's also the week in which spouses, children, parents and friends routinely urge hunters to "be careful out there."
The odds of hunters killing themselves or other hunters are tiny by most standards and — until last year — had been improving. Still, the combination of high-powered rifles, shotguns, muzzleloaders, handguns and crossbows and the inevitability of human error or just plain stupidity has consequences.
Too often, hunting has become deadly for some, tragic for those left with lifelong disabilities and emotionally scarring for those whose reckless handling of firearms or failure to clearly identify targets led to tragedy. In many cases, the shooter is also the victim.
In the first two days of last year's firearms season, three hunters in three Michigan counties never made it home. Their deaths have left deep holes in the lives of families and friends and — in different ways — the people who killed them.
Two of the victims — Justin Beutel, 38, of Sanford, and Matthew Boeck, 29, of Howell — were struck by bullets when hunters fired at deer and missed. The men who shot them each told investigators they had no idea another hunter was in their line of fire.
Beutel was 55 yards from the shooter in Antrim County; Boeck was about 75 yards away in Oscoda County, according to investigators' reports. Each victim wore a "hunter orange" cap or hood, meeting Michigan's minimum requirement.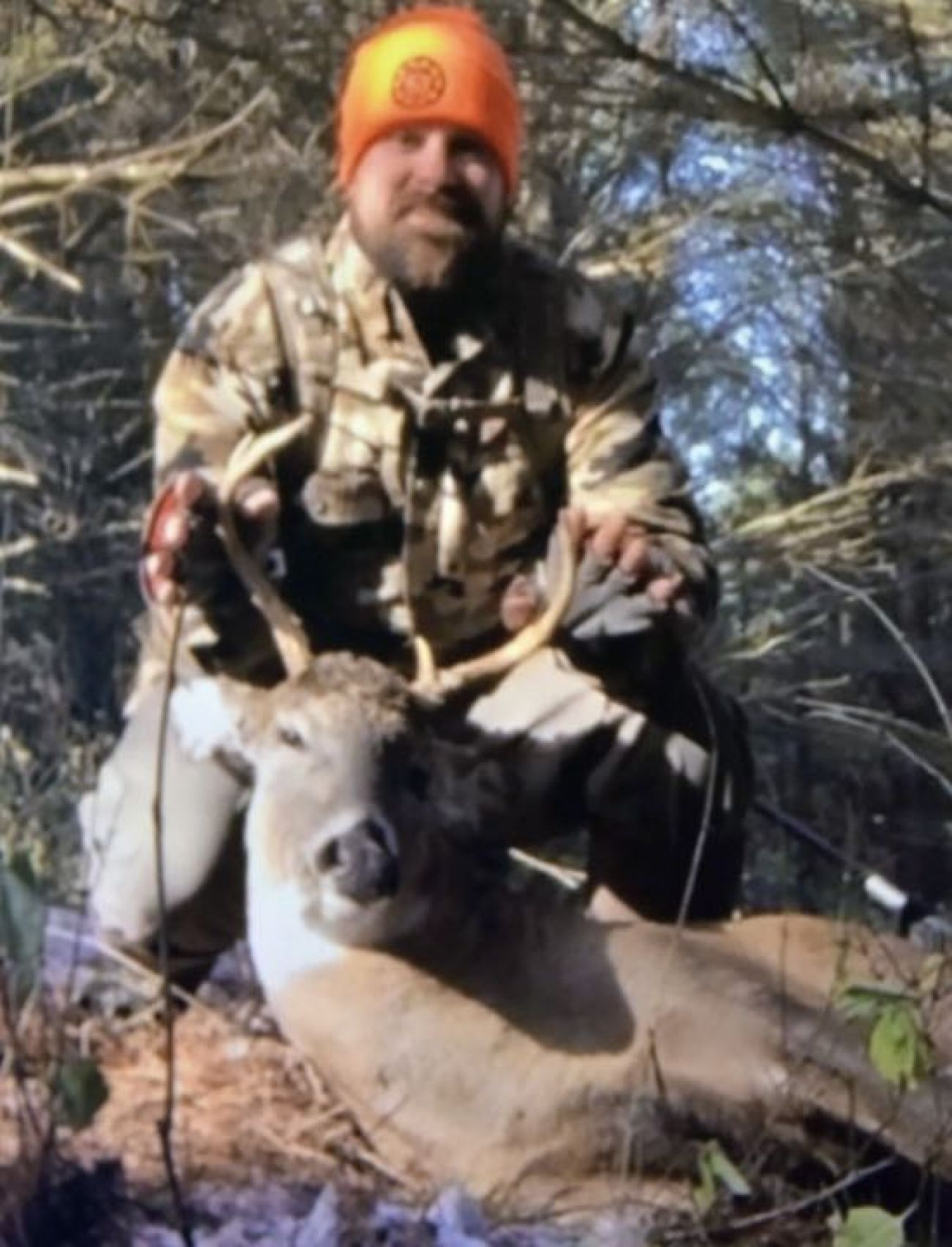 One of the two shooters, who admitted trespassing on property owned by Beutel's family, faces trial in December on a charge of involuntary manslaughter — a rare felony filed against a hunter in an accidental shooting. The shooter, David Barber, 47, told Michigan conservation officer Andrea Albert that day that he heard a noise and saw a bedded down deer along a ridge, according to her testimony at Barber's preliminary exam.
"It looked like a deer and it looked like it was about ready to get up and so I pulled the trigger," the officer quoted Barber in her investigative report. "I didn't see any hunter orange." The officer asked Barber if he used his gun's scope, which would have provided a close-up view of the scene. He didn't, saying "you just react," according to Albert's testimony.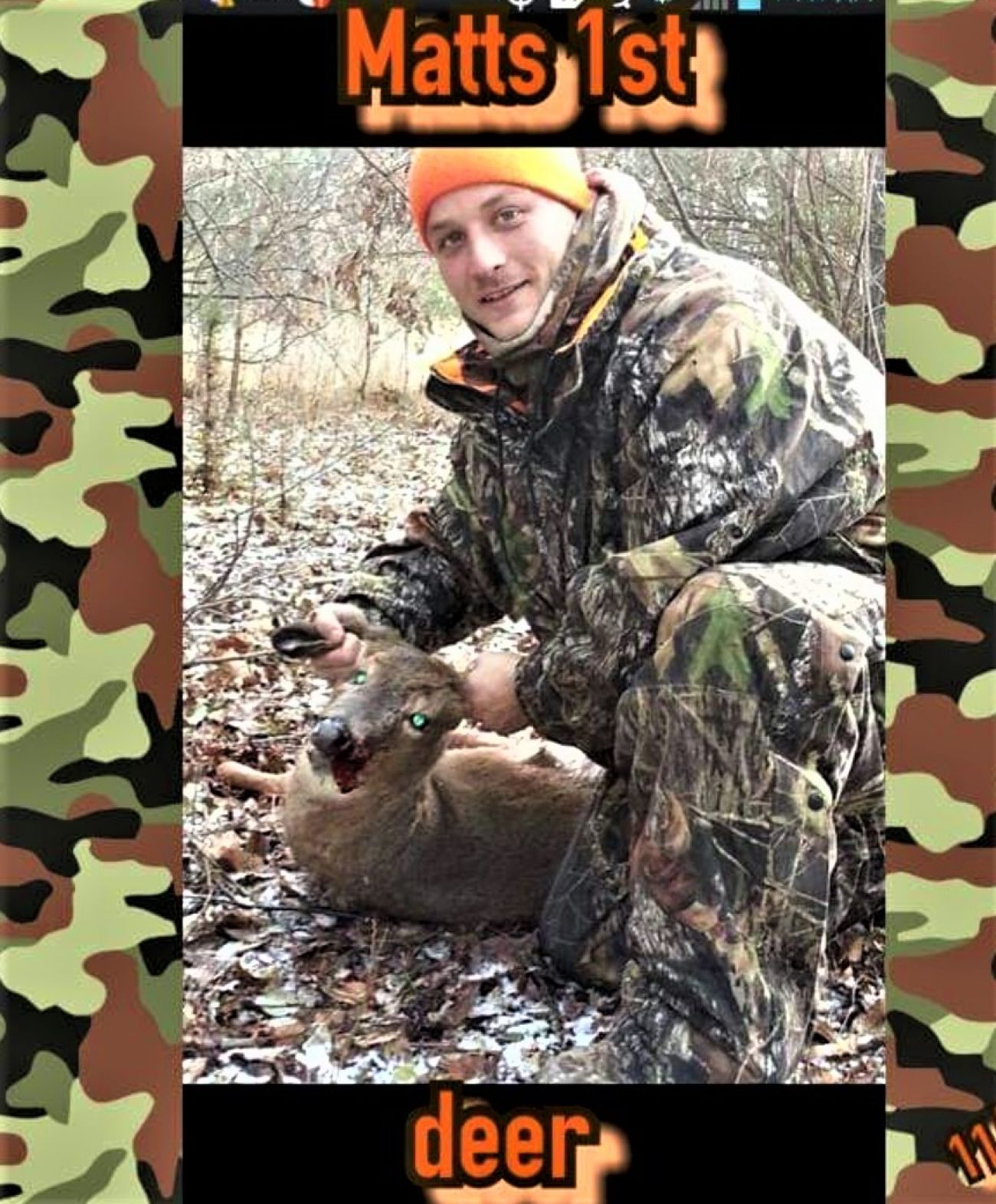 There was, in fact, a deer on the ground. It was a dead 5-point buck Beutel had killed hours earlier. Beutel was astride the buck, in the process of field dressing it, when Barber's shot struck his right buttock and travelled into his gut, slicing an artery.
Following Matthew Boeck's death, Oscoda County Prosecuting Attorney Kristi McGregor examined investigators' reports and decided not to press charges against the shooter.
Investigators quickly determined through interviews with neighbors that the fatal shot was fired by a hunter sitting in a red chair along a power line just south of Boeck. That led them to a son-in-law of one of the nearby property owners.
Visibly shaken by the news, the shooter told police he had no idea that Boeck, whom he didn't know, was on a stool in the woods just beyond the deer he had shot at and missed, according to Michigan State Police reports obtained by Bridge.
The third hunter killed during last year's deer firearms season was Chong Moua Yang, 68, of Lansing. He died from a single gunshot to the head and was found at the base of his tree stand on state land in Clinton County's Bath Township, within 15 miles of the Michigan Capitol.
His 12-gauge semi-automatic shotgun and backpack were missing. Bath Township Police Lt. Gary Smith recently told Bridge that a search warrant has been sought that could help the investigation, which police are treating as a homicide.
Yang's family, led by his daughter Mai Vue Yang, 29, is desperate to find the truth of what happened. In a Facebook campaign family members call OrangeJustice, they've raised $15,000 toward a reward to anyone with information that leads to an arrest of the shooter. A vigil is planned outside the Bath Township police department from 5-7 p.m. this Saturday, Nov. 16.
Hunting was really important to my father," Mai Yang said. "He used his vacation time to hunt only animals that would be a source of food for the family."
Before leaving Laos, according to his cousin Joseph Yang, Chong Yang was among the tens of thousands of Hmong tribesmen recruited to fight in the CIA's secret war in the 1960s and '70s to help stop the spread of communism from North Vietnam. U.S. special forces trained the Hmong fighters.
The three hunting fatalities were the most in Michigan in any year since 2011, a Bridge review of state records shows. The details — especially in Beutel's death and Chong Yang's apparent homicide — stand out among state investigators' descriptions of Michigan hunting incidents over the past nine years.
Before 2018, plenty to celebrate
The Michigan Department of Natural Resources, which oversees hunting and its safety rules, had celebrated after the 2015 hunting seasons ended when, for the second consecutive year, no one died in a hunting-related shooting. They are the only two years, at least since 1970, when that has happened.
That was a dramatic improvement from earlier generations of hunters.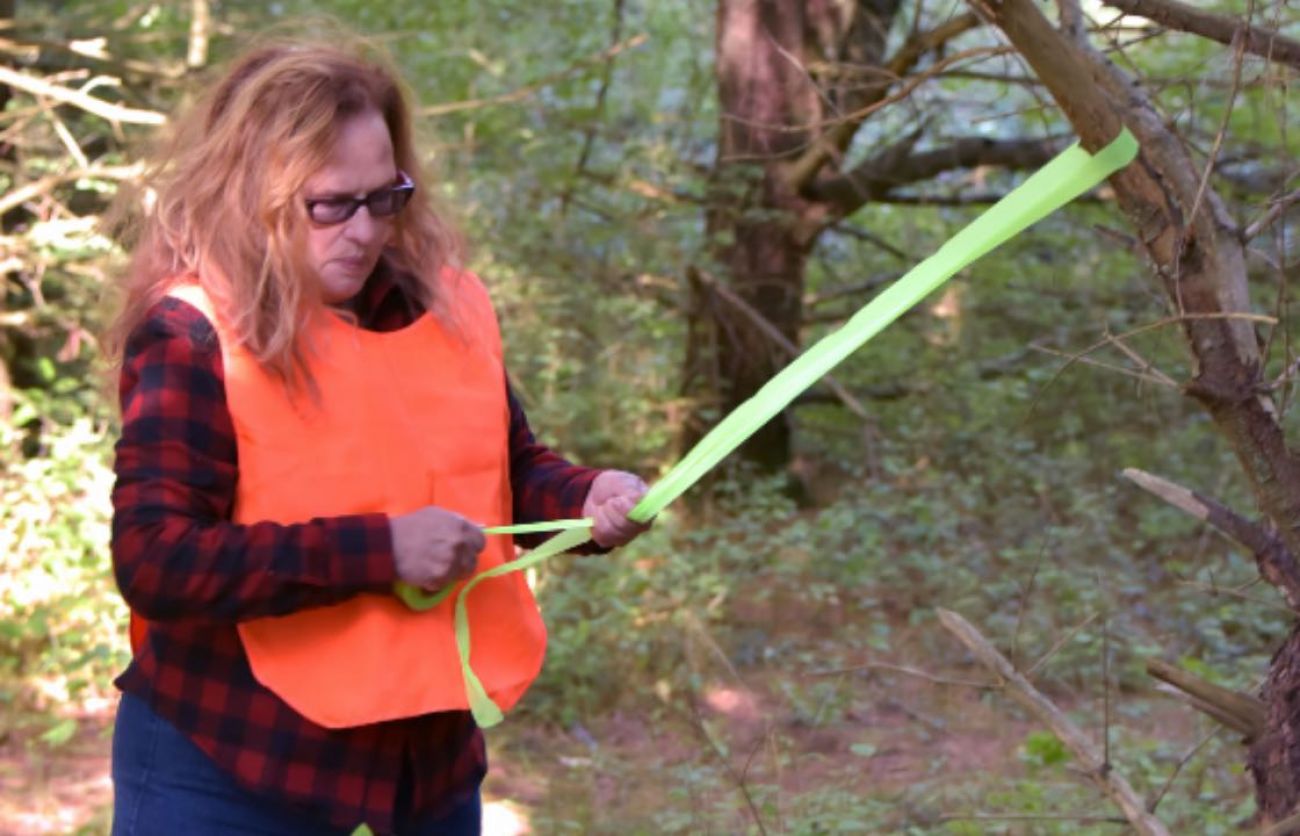 In 1970, 18 people died in Michigan and another 230 were injured by bullets, slugs and pellets from hunter's rifles, shotguns, muzzleloaders and pistols, state records show.
Older, though less reliable, state records reveal more dangerous years when as many as 35 people died (1940) and 307 people were injured (1960).
Hunter deaths have trended lower in recent years, as have the number of Michigan hunters. Between 2010 and 2018, 16 deaths and 86 non-fatal injuries were linked to hunters' weapons, according to Michigan Department of Natural Resources reports analyzed by Bridge.
Lt. Tom Wanless, who heads DNR's hunter safety program, cited three changes enacted in the 1970s and 1980s that help explain the reduction in shootings and other weapon-related accidents.
In 1971, hunter safety training became mandatory for hunters age 12-16.
In 1977, hunters on public land were required to wear a minimum amount of "hunter orange." The law was amended in 1984 to include private land open to hunting. Hunters can comply by wearing only a hat or stocking in the bright orange shade, though DNR encourages wearing more and making the color visible from any angle above the waist. (The law does not apply to archers, or to hunters of waterfowl or turkeys.)
In 1988, hunter safety training became mandatory for all first-time hunters born after Jan. 1, 1960.
As administrator of Michigan's hunter safety program and a hunter himself, Wanless has seen the pain of victims, shooters, families and friends. Consider his description of the close call he himself had in his early 20s while hunting with family and friends.
"We were getting ready to head out in the morning from the vehicles, and were in a circle and we were loading our firearms," Wanless wrote in an email. "A buddy had gloves on and was loading a 30-30 (a lever action deer rifle). The gun went off just over my head. My stepfather was not happy. At lunch, the same thing happened, just in a more safe direction."
The gloves, Wanless said in an interview, made it difficult for his friend to release the hammer to the safety position. It was the last time the friend used the lever action gun, a style linked to many accidental firings.
Such incidents are familiar to long-time hunters, Wanless said. Often, it's when a gun is accidentally fired with the safety off or hammer cocked. Most accidental firings don't cause death or injury, but when it happens, it's a reminder how quickly things can go wrong.
In 58 of 102 fatal and non-fatal hunting weapon-related incidents over nine years beginning in 2010, DNR records analyzed by Bridge show "careless handling of firearm" was the main factor.
In another 25 incidents, "victim not in sight" of the shooter was the reason. The next most significant factor was "failure to identify target."
Fifty of the 102 weapon-related incidents were self-inflicted.
Wanless said he regularly reviews the causes of hunter shootings and uses the results to improve safety education classes that an estimated 3,000 volunteers teach each year to thousands of first-time hunters.
One change Wanless said he'd like to see in Michigan is a stronger hunter orange law.
"The more orange the better, as far as I'm concerned," he said.
In Michigan, hunters are required to wear a hat, cap, vest, jacket or rain gear in hunter orange. Wanless said he'd like rules requiring hunters to wear more than a hat or cap, as well as a law that those who hunt in closed, fully-camouflaged blinds hang "at least 20 square inches of orange on every side."
The Michigan Legislature would have to initiate a change in regulations for that to happen. Most states have laws requiring between 400 and 500 square inches of hunter orange worn above the waist and visible from all angles, according to a survey by the International Hunter Education Association in Denver. Ten states, mostly in the West, recommend but don't require that hunters wear hunter orange, the group's survey found.
Tim Lintz, 69, a retired Grand Blanc police officer, has been hunting since his early teens. He recalled an incident from his youth when he, like Wanless' friend, had an accidental firing with a lever action deer rifle. Each time older models of the lever action guns are loaded or unloaded, the hammer is cocked and in the ready-to-fire position.
Improvements to newer lever action rifles, which remain popular in northern Michigan's deer woods, have made them safer, but thousands of the older guns remain in use.
Lintz said his son was 12 or 13 when the boy accidentally fired a shotgun during a pheasant hunt. No one was hurt, but the incident changed how he hunts. Lintz said he developed an action plan in the event anyone is injured and he carries an advanced first-aid kit. And, especially for small-game hunters using shotguns, Lintz said safety glasses to protect eyes from falling shot are crucial.
Interest in hunting has slowly declined in Michigan and across the nation for decades. From a record high of 785,000 estimated Michigan deer hunters in 1985, participation fell to an estimated 554,000 in 2018. Deer hunting licenses have declined 18 percent just since 2008, according to the DNR's 2018 Deer Harvest Survey Report, released in July.
Despite fewer hunters, a study conducted by economics researchers at Michigan State University on behalf of the Michigan United Conservation Clubs found that the state's hunters still have a huge impact on the state's economy.
The study, based on 2016 data, found that Michigan gets a $8.9 billion boost from hunters' purchases of gear and clothing, gasoline, hotel rentals, restaurant meals and other things.
Following proper protocols will help keep more of these hunters safe.
Matthew Boeck's longtime partner, Tosha Rodocker, told Bridge Magazine it's natural for hunters and their loved ones to have "fear of the worst happening."
She was confident, though, that Boeck's focus on safety would help.
"His biggest fear was being shot," Rodocker said. "Accidents happen and he didn't want to be the statistic."
Mike Wilkinson contributed to this report.
Only donate if we've informed you about important Michigan issues
See what new members are saying about why they donated to Bridge Michigan:
"In order for this information to be accurate and unbiased it must be underwritten by its readers, not by special interests." - Larry S.
"Not many other media sources report on the topics Bridge does." - Susan B.
"Your journalism is outstanding and rare these days." - Mark S.
If you want to ensure the future of nonpartisan, nonprofit Michigan journalism, please become a member today. You, too, will be asked why you donated and maybe we'll feature your quote next time!