Articles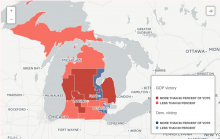 Heard of the 'efficiency gap'? You may soon. It's key to a Wisconsin redistricting lawsuit that could eventually affect how Michigan's lines are drawn.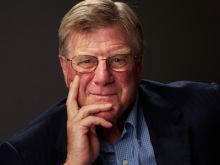 A U.S. Supreme Court case could lead to a profound upheaval in both political parties' ability to act out their parochial and selfish political impulses.
More competitive races. More public input. But don't look for a massive swing in electoral prospects.
The 300,000-plus registered voters may not be as important as seven state Supreme Court justices in determining if an independent commission should set political boundaries rather than politicians.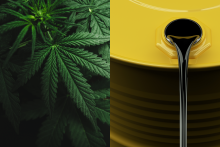 Petition drives to stop gerrymandering or end prevailing wage laws are going strong. Others, like an effort to allow pot even for minors, not so much. A quickie guide to 8 potential ballot issues.
As deadlines near, the road appears bumpier for a host of other proposals, from creating a part-time Legislature to shutting down an aging oil pipeline. Bridge updates all the state ballot measures.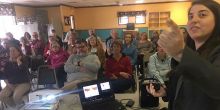 An appeals court rejected a challenge to a Michigan ballot measure that would create an independent commission to decide how state legislative lines are drawn. State Supreme Court may make final call.
Michigan's Supreme Court has a rich history of expensive judicial races and partisan pressure when it comes to redistricting. A 2018 ballot measure may hang in the balance.
The Michigan redistricting measure may well be approved Wednesday for the November ballot. But the Michigan Supreme Court could still decide to reject the proposed constitutional amendment later this summer.
Putting reviews of ballot initiatives at the end of the process creates headaches and expensive misfires, says the president of the Citizens Research Council.
The petition to create an independent citizens redistricting commission was approved to appear on the general election ballot Wednesday. The Michigan Supreme Court has yet to decide whether to consider a challenge to the proposal.
Schuette, the attorney general and Republican frontrunner for governor, wants Michigan redistricting question off the November ballot. His office argues the proposal creates "a fourth branch of government."
The high court says it will hear arguments July 18 on whether to allow voters in November to consider a ballot measure that would change how legislative districts are drawn in Michigan.
California has had a citizen redistricting commission since 2008 similar to the one proposed in Michigan. One lesson from the Left Coast: be prepared for lawsuits.