Articles
Joining fellow Democratic governors in Illinois, Minnesota, Pennsylvania and Wisconsin, Michigan's governor urges presidential hopefuls to protect the Great Lakes by backing proposals that would improve water quality and thwart invasive species.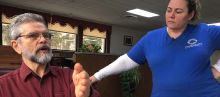 Facing major repairs, Detroit has revamped rates on treating stormwater. That's led to astronomical rates, a lawsuit and familiar questions about equity in a rapidly changing city.
A new report says Detroit's beleaguered water system is a harbinger for state and nation. Rising rates could make water unaffordable for 1 in 3 Michiganders in five years.
Michigan's incoming Democratic governor and the House and Senate Democratic leaders say they are aligned on their top policy goals to pursue in 2019.
The state earns a near-failing grade for its roads, water and other infrastructure from civil engineers, with virtually no improvement since 2009.
Michigan has hundreds of thousands of lead water lines. The term-limited governor is proposing new fees to fix them.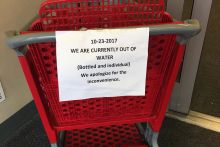 Aging infrastructure and delayed repairs are an increasing alarm in Michigan. More than $60 billion in fixes may be necessary.
A governor-appointed commission says state must spend $4 billion more annually to update roads, bridges, energy and water systems. Michigan spends a smaller portion on infrastructure than the U.S. average.