After student loan relief, here are 4 more ways to cut Michigan college debt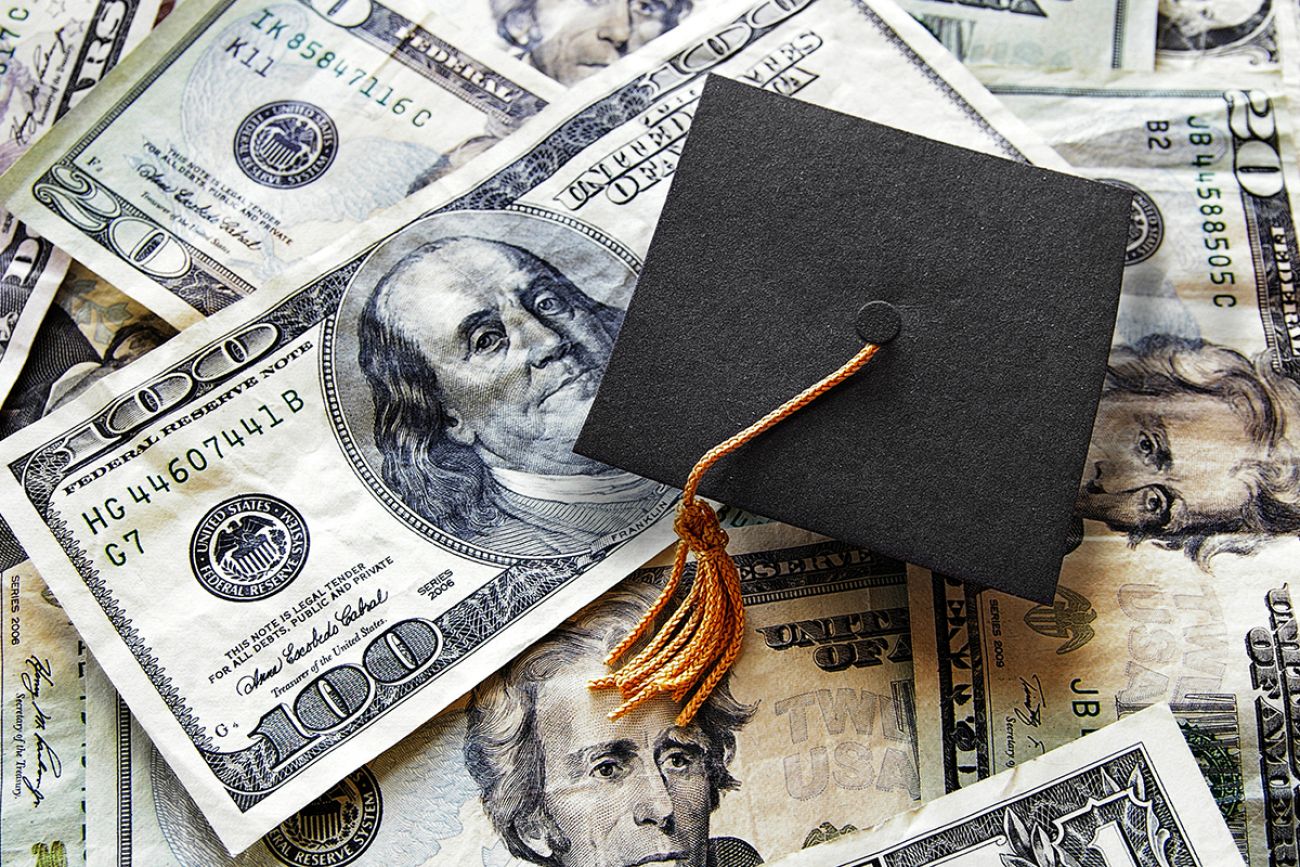 Increasing state and federal scholarships and reducing the amount of time it takes to earn a degree are two ways future students could leave college with less debt. (Shutterstock)
Talent & Education
After student loan relief, here are 4 more ways to cut Michigan college debt
College costs have skyrocketed in recent decades
Student loan forgiveness doesn't address underlying costs of getting a degree
Larger scholarships and greater emphasis on graduating on time could reduce debt loads
---
President Joe Biden's announcement Wednesday that he would cancel up to $10,000 in student loan debt — and double that for low-income students who received federal Pell Grants — could cut the debt of almost 1.4 million Michigan residents.
About 700,000 are eligible to have their debt totally wiped out or cut by at least half.
The plan does little, though, to address the underlying issue causing that massive debt: the skyrocketing cost of earning a college degree.
Related:
Michigan residents owe an estimated $51 billion in college loans.
The cost of university tuition and fees at several public state universities has increased by over 200 percent from 2001-2002 to 2021-2022, according to the Michigan Higher Education Institutional Data Inventory. That's almost four times the rate of inflation (53 percent) over those years.
Making matters worse for college-goers, during the same time span, the state tuition aid fund decreased by 18.45 percent, from $1.615 billion in 2001-2002 to $1.317 billion in 2021-2022, without accounting for inflation.
In short, the cost of college went up during a time when state scholarships for college went down. The result: students now graduate from Michigan's colleges and universities with an average debt of $36,000.
Bridge Michigan spoke to five experts in college costs about policies beyond loan forgiveness that could lower the debt burden for future college students.
Finalize Michigan's new scholarship program
The 2022-23 state budget includes $250 million for state-funded college scholarships – doubling the current $121 million spending on scholarships.
The details of how that money will be spent haven't been worked out yet, but several college association officials who spoke to Bridge said they expected the program to be modeled after a Senate proposal, called the Michigan Achievement Scholarship. That proposal would offer $6,000 a year to attend a 4-year public university, and $3,000 a year for community college.
Under that plan, students would be eligible for scholarships if their expected family contribution to college expenses is $25,000 a year or less. That sounds low, but it's not. The expected family contribution for the average American household, with an adjusted gross income of $55,000, is typically around $3,000 to $4,000.
With a cutoff of $25,000 expected family contribution, about 90 percent of families would be eligible for aid.
"This is a huge win for families," said Dan Hurley, CEO of the Michigan Association of State Universities. "The money's there, it's been assigned, it just needs to happen in very short order."
Hurley urged the administration of Democratic Gov. Gretchen Whitmer and Republican leaders of the Legislature to finalize the details on the expanded scholarship program soon.
"From a workforce development perspective, we are fighting not only the headwinds of college affordability, but demographics, with fewer students graduating high school each year," Hurley said. "I can think of nothing more important" than cutting college costs.
Expand the federal Pell Grant program
Pell Grants are often the primary source of financial aid for students who are the least able to afford tuition. Most Pell Grants go to families with household incomes under $40,000.
But a Pell Grant today covers less of the cost of college than in the past. For example, the maximum annual Pell Grant has increased 35 percent in the past 20 years (from $5,088 to $6,895), compared to the average cost of college rising at some Michigan colleges by around 200 percent.
The result: low-income students either rack up more debt, or decide they can't afford to finish college.
"People don't realize Pell isn't what it used to be," said Ryan Fewins-Bliss, president of the Michigan College Access Network, an organization that works to improve access and affordability of college for students, particularly from urban and rural areas. "We need to double it to pay for more."
Biden proposed doubling the maximum value of Pell Grants to about $13,000 in April, but the proposal hasn't gained traction in Congress.
Widen the community college to university pipeline
Michigan's community colleges are a bargain compared to four-year institutions, with tuition generally one half or less than half of tuition at public universities. And most Michigan residents age of 25 or older can attend their local community college tuition-free through the Michigan Reconnect program.
In theory, students can earn one to two years of credits at a cheap or free community college and then transfer with those credits to complete a four-year bachelor's degree elsewhere.
"Enrolling at a community college for the first year or two years is a really great way to put together an affordable path to a bachelor's degree," said Erica Orians, executive director of the Michigan Center for Student Success, part of the Michigan Community College Association.
But even as credit transfers between community colleges and public universities became easier in recent years, the number of students making those transfers plummeted. In the 2015-16 school year, 39,000 students transferred from Michigan's community colleges. Five years later, that number had dropped to 29,000.
Orians blamed the pandemic for some of the decline.
According to a national 2015 study by the Community College Research Center at Columbia University, about 80 percent of students who enroll in community college intend to get a bachelor's degree. Of those, only 25 percent end up transferring to a four-year program, and just 17 percent ever earn a bachelor's.
Some states, though not Michigan as of yet, are experimenting with incentives to nudge community college students to continue their education at four-year institutions.
One possible incentive here: The new, still-undefined state scholarship program that may offer as much as $6,000 per year toward tuition at four-year public and private schools.
Get degrees to students faster
One of the simplest ways to reduce debt is to graduate in fewer semesters.
An extra year of college adds 25 percent in cumulative cost; two extra years adds 50 percent.
"Getting students in and graduating them on time, particularly if they are taking fewer total credits, that could reduce overall debt burden," said Brendan Cantwell, associate professor and coordinator of the Higher, Adult and Lifelong Education program at Michigan State University. "Time to degree varies quite a lot from campus to campus."
For example, among incoming, first-time freshmen in fall 2015 at Michigan State, 52 percent graduated in four years, and 79 percent within six years; at Central Michigan University, 24 percent earned a degree in four years, and 58 percent within six years.
Cantwell said the average time taken to earn a degree is shrinking. "Most universities are doing a better job of graduating their students (faster)," he said.
There are a variety of efforts schools have attempted, including financial incentives to graduate in four years, and early interventions when students get off-track.
"A lot of what is needed costs money," Cantwell said. "More intensive advising, preparing students before they come in, summer bridging programs (for incoming freshmen who may not be prepared for the academic rigors of college), take people.
"If you want to improve college outcomes, the research is clear, colleges need resources to do that," Cantwell said.
We're not just a news organization, we're also your neighbors
We've been there for you with daily Michigan COVID-19 news; reporting on the emergence of the virus, daily numbers with our tracker and dashboard, exploding unemployment, and we finally were able to report on mass vaccine distribution. We report because the news impacts all of us. Will you please support our nonprofit newsroom?