Four people, four reasons child care costs are a growing crisis in Michigan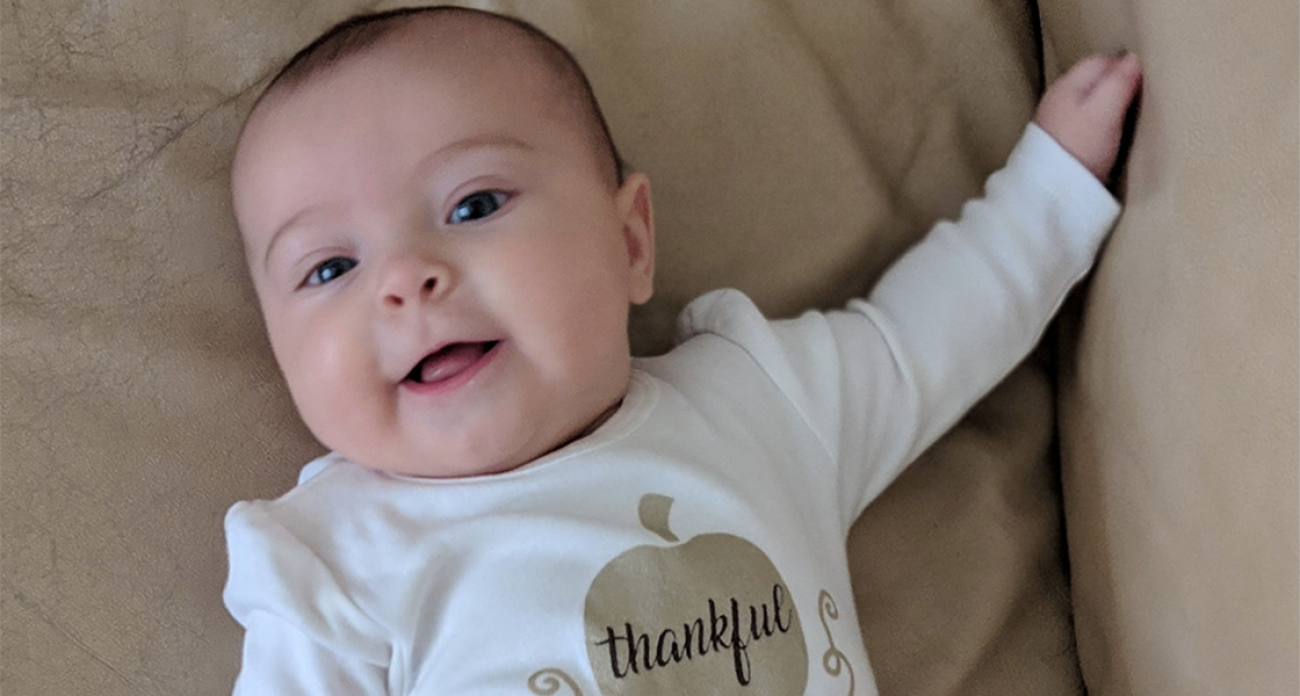 Talent & Education
Four people, four reasons child care costs are a growing crisis in Michigan
A young family scheduling the birth of children around child care costs
A child care worker with an associate's degree earning less than $13 an hour.
A child care provider dealing with a revolving door of workers leaving out of frustration or to make more money.
A business owner so fed up with child care complaints from employees that he started his own child care center.
It this system sustainable?
Related: CEOs, Republicans add voices to Michigan's child care 'crisis'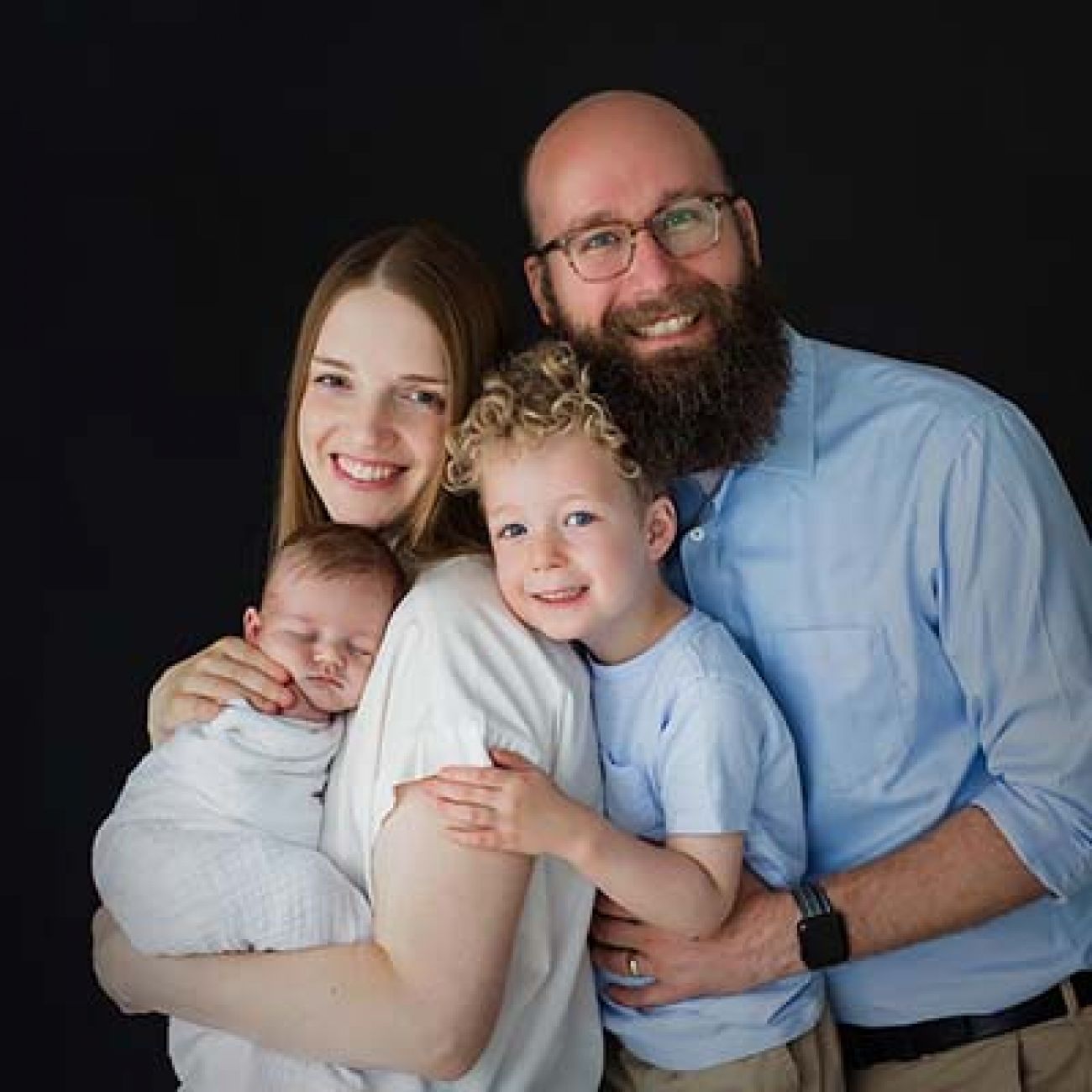 The parent
Steve Purchase is vice president of an urban redevelopment firm in Lansing. The 35-year-old and wife Karissa, 33, have college degrees and good jobs. Yet the cost of child care impacts their lives in ways big and small.
To save on monthly bills, they lease cars instead of buying, and drive less-expensive vehicles than they did in the past. They eat out less. The cost of child care – currently $1,243 a month for their six-month old son – was a deciding factor in when the Lansing couple had children.
They waited five years after the birth of their first son, Lincoln, before having a second child so they would only have one child care payment at a time.
"When we were planning our family, we were thinking, 'I don't know if we can afford (child care),'" Steve Purchase said. "It's like a second mortgage."
Still, the Purchase family is lucky they have the ability to grudgingly pay the for high-quality child care at Educational Child Care Center (EC3) in Lansing. For a family earning Michigan's median household income of about $55,000, infant or toddler care at EC3 would swallow 27 percent of gross earnings.
Related: Child care for this baby costs more than the University of Michigan
Related: Michigan's low investment in child care costs state and poor children alike
That leaves many families having to balance quality of care versus cost – or having to decide whether taking a job is worth the cost of child care.
Steve Purchase serves on the board at EC3, and said that experience has shown him that no one – families, workers, providers or businesses – feels the child care system is working.
Even at $1,243 a month for infants and toddlers, it's difficult for the nonprofit child care center to cover expenses, Purchase said, even when teachers at the center are paid a maximum of about $35,000 a year.
"There's a tension between providing high quality and value for families, and providing adequate salaries to retain quality teachers," Purchase said. "Frankly, I think it's embarrassing what we pay our childcare providers, considering all they do and we expect of them. They're educating kids, preparing them to be successful in kindergarten. We've seen that in our kindergartener, Lincoln, how important early child care is.
"What it does, it puts centers and families in positions to delicately balance that quality-versus-cost proposition," Purchase said. "It's a very costly service to provide. And it impacts decisions families make."
The teacher
Buffy Clements is 43 years old. She has an associate's degree in child development, four years' experience as a child care worker and sometimes pays for her own required additional training. She works at a highly rated child care center in Lansing, caring for the children of business leaders and professionals who work near the Capitol.
Her salary is $27,500, the equivalent of less than $13 an hour and similar to the average pay of an assistant manager at Jimmy John's.
Clements is actually lucky – the average U.S. child care worker earned $23,760 in 2017. Ads for child care workers in the Lansing area offer salaries as low as $9.25, Michigan's minimum wage.
"We put a lot of time and effort into our jobs," Clements said. "I'm always trying to take other classes and conferences. We're expected to grow and expand to continue our education, but not supported. We are extremely underpaid."
Some of her former co-workers at Early LCC, based at Lansing Community College, where Clements works, quit when they started families because they can't afford child care for their own children, Clements said.
That's similar to what happened to Clements when she and her husband started a family 19 years ago. After child care costs for her first child, Clements said she would have brought home $2 an hour from a full-time job. Instead, the family survived on her husband's paycheck, and she stayed home with their kids.
When her youngest child was 10 (Clements has three children, now ages 19, 17 and 14), Clements went back to work. She said she loves working with young children, and paid about $6,000 in tuition to complete an associate's degree in child development. She is lead teacher in a classroom of children ranging from 14 months to three years.
"I have children in my care from 7 a.m. to 6 p.m., Clements said. "We spend more (waking hour) time with these children than their families, and that gets lost.
"These children are like my own children. I'm literally educating these children. And the pay is kind of insulting."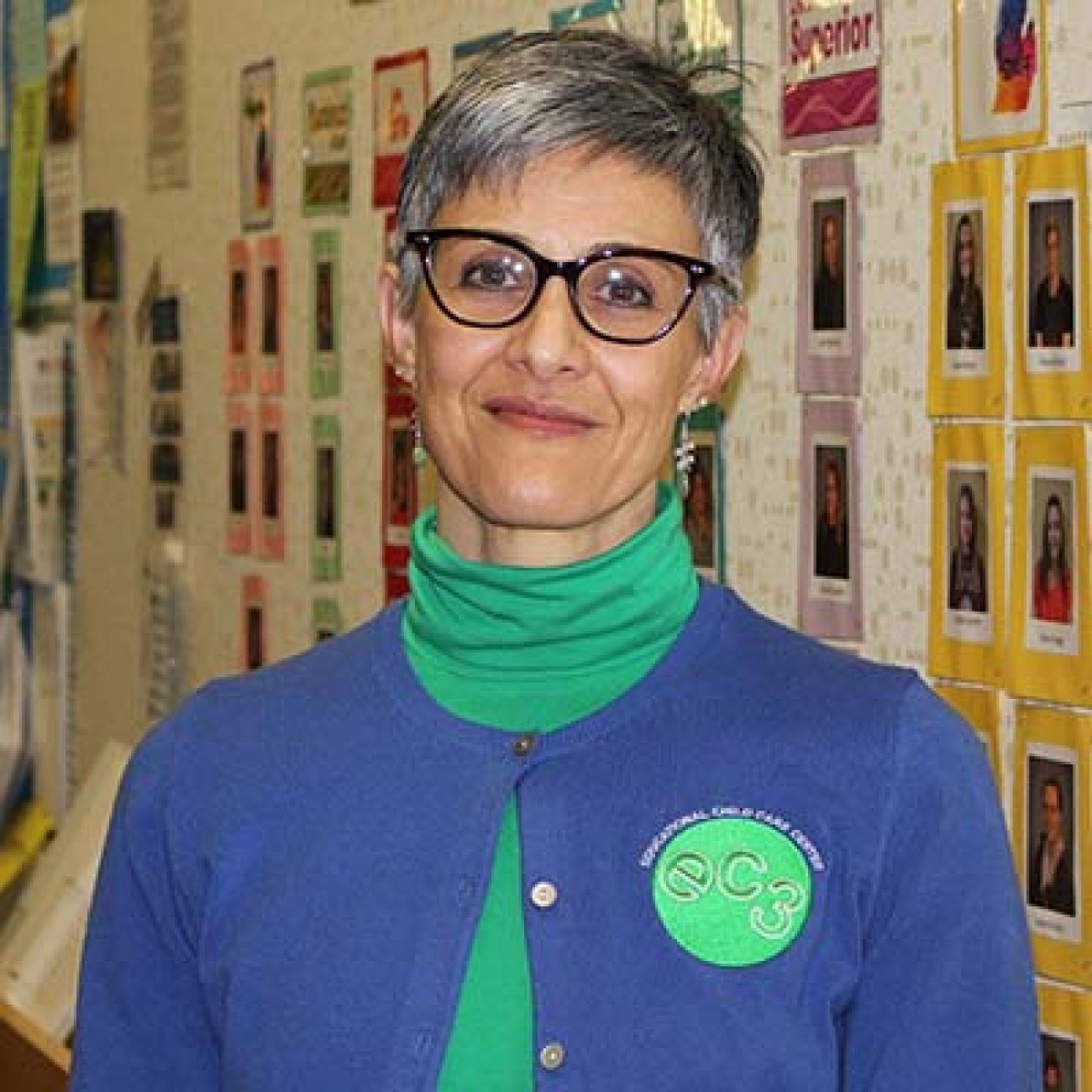 The director
Elisabeth Weston is executive director of Early Learning Children's Community based on the campus of Lansing Community College. The center has a capacity of 80 children. There is a 13-month waiting list to get a spot in the infant room. "We tell people if you're serious enough to go on a second date, you should put your name on the list," Weston said.
The center is split 50-50 between families who pay market price for their children ($304 per week for an infant or toddler), and families who receive some financial aid. While balancing the books for the nonprofit center, Weston walks a financial tightrope between the two types of families, while also struggling to pay her teachers enough to keep them from jumping ship to easier low-paying jobs or dropping out of the workforce altogether.
Michigan's child care subsidies "don't even approach our costs," Weston said. "The hardship that's put on these families, the ones who need it the most, who need the help the most, is not fair. But it's like the rest of society, you know, we make the poorest people work the hardest for any assistance that they get. And that's true in education, even early education."
Sometimes low-income families enrolled at the center can't pay the tuition that remains after the state's low reimbursement rate is applied, and Weston has to tell them to leave.
"It's heartbreaking," Weston said. "They are the families who need high quality child care the most. I can't squeeze more out of my families.
"The people who are involved in this type of work, especially the front- liners, the teachers and the support staff, they have a passion for children," Weston said. "They believe this is the way to improve society, this is their impact on the world. And they're met with so much frustration and heartbreak right from the get go.
"I've seen a lot of people who start out their careers with all those great ideals, and they are jaded quickly. I've seen (teachers) leave here to leave the whole sector, you know, and not just because of the money although that's a big piece of it, but also because it's not supposed to be this way," Weston said. "We're supposed to help families. How can we turn these families away?"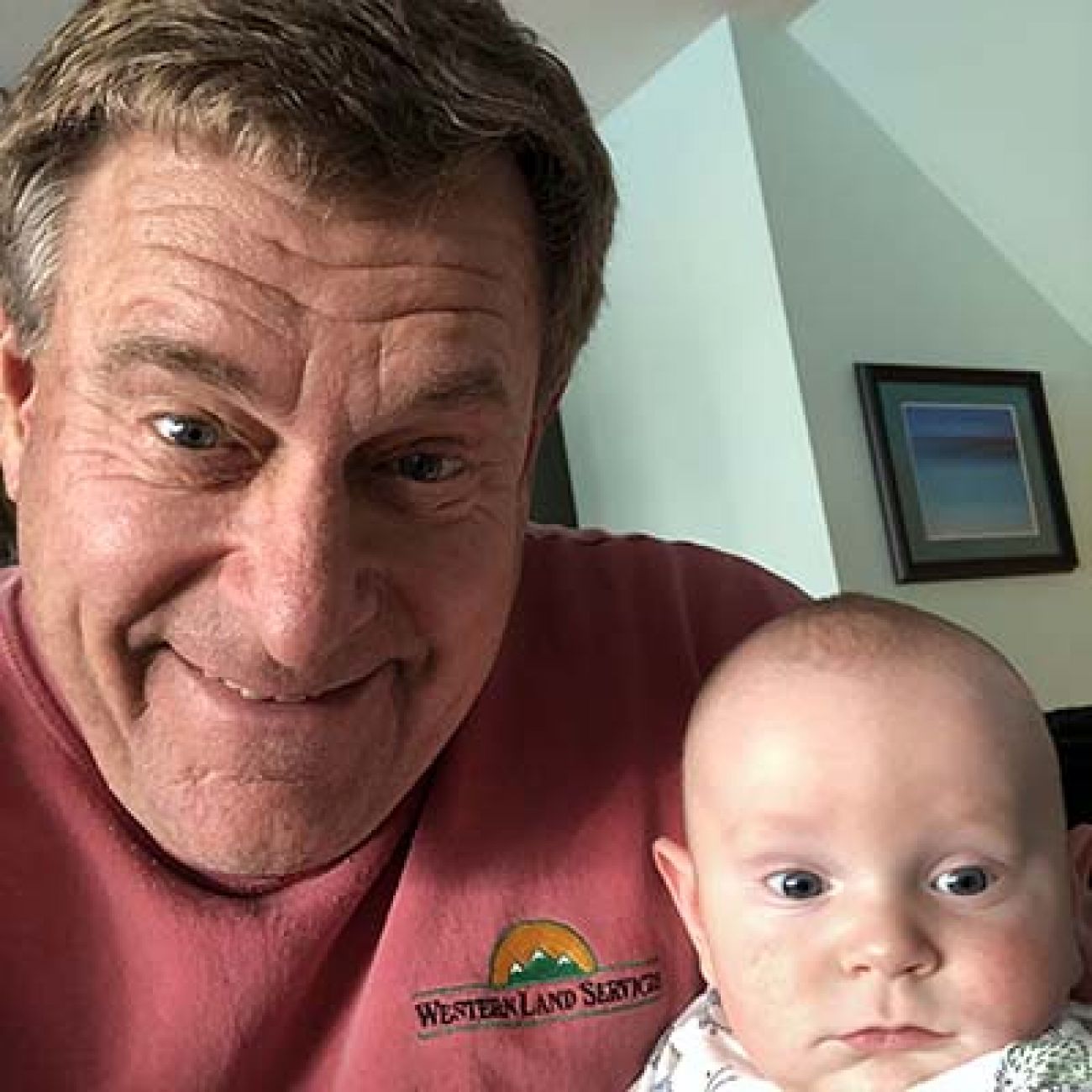 The CEO
John Wilson is chief executive officer of Western Land Services Inc., an oil and gas leasing company in Ludington. The company has more than 400 employees across the country, helping clients drill more than 13,000 wells over four decades.
One of Wilson's biggest headaches: child care.
Workers "couldn't get child care," Wilson said. "Or there was a lack of flexibility where employees had to work around the schedule of child care, or the cost (was too high).
"Child care is what allows people to be successful." Wilson said. "If you don't have access to affordable child care, you can't enter the workforce.
"Our childcare system is badly broken," Wilson said, "and it's getting worse rather than better."
Through his family foundation, Pennies from Heaven, Wilson launched Oaktree Academy, a nonprofit center in Ludington that offers workers affordable, high-quality child care.
"It's one of our state's greatest needs," Wilson said. But in Michigan, "delivering good quality child care is not easy."
Low child care funding from the state and a maze of regulations (child care centers answer to three different state agencies) make operating child care centers "a fricking disaster," Wilson said. "They treat these providers like they're a dentist office, and these people don't have resources."
Changing the regulations "probably wouldn't cost a penny," Wilson said. But he's not optimistic.
"Child care doesn't have a lobby," Wilson said. "They're all individuals, they're not organized. So the legislature doesn't hear from them.
"People don't realize the connection between child care and young family success," Wilson said.
Only donate if we've informed you about important Michigan issues
See what new members are saying about why they donated to Bridge Michigan:
"In order for this information to be accurate and unbiased it must be underwritten by its readers, not by special interests." - Larry S.
"Not many other media sources report on the topics Bridge does." - Susan B.
"Your journalism is outstanding and rare these days." - Mark S.
If you want to ensure the future of nonpartisan, nonprofit Michigan journalism, please become a member today. You, too, will be asked why you donated and maybe we'll feature your quote next time!