Joe Biden's $130B COVID plan may mean more tutors, summer hours in Michigan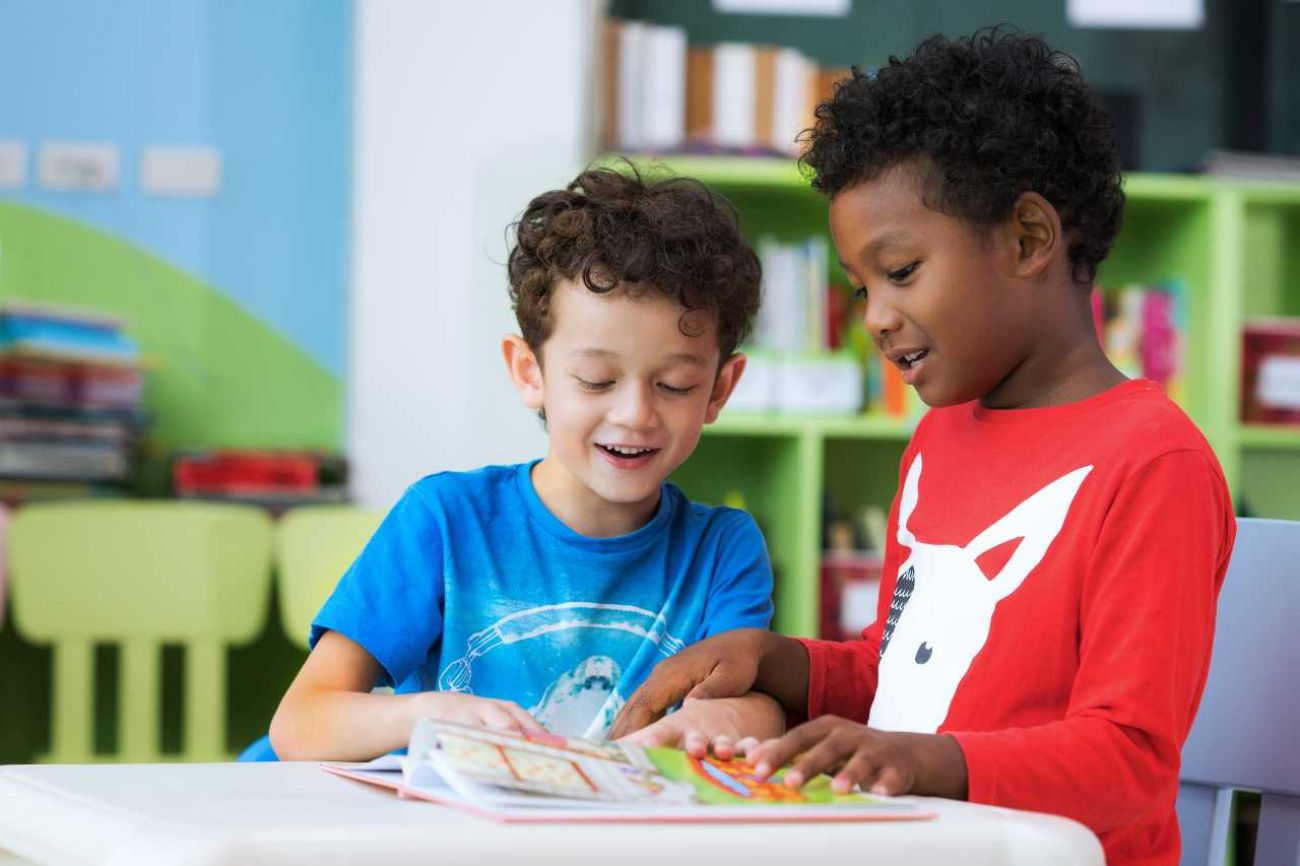 Talent & Education
Joe Biden's $130B COVID plan may mean more tutors, summer hours in Michigan
President-elect Joe Biden is proposing $130 billion in federal aid for U.S. public K-12 schools, as part of an almost $2 trillion COVID relief stimulus package.
If the school funding is approved by the soon-to-be Democratic-controlled Congress, Michigan schools could receive an infusion of between $3 billion and $4 billion. That would provide a one-year, roughly 25-percent boost in the annual school aid fund of about $13.5 billion.
That amount of cash — the equivalent of about $2,500 per public school student — could be instrumental in efforts to help students who've struggled academically during the pandemic.
Just what those efforts would look like will vary by district, and depend on how money is distributed and limitations federal officials place on the spending. Some of it will address COVID safety, such as improved ventilation, more transportation to allow students to socially distance, or PPE equipment. But conversations with Michigan school leaders also reveal a growing consensus to address learning loss, including the hiring of school-based tutors and expanded summer school, priorities shared by the Biden administration.
Michigan's 1.5 million K-12 public school students have been in a state of flux for 10 months. Gov. Gretchen Whitmer ordered school buildings to be shuttered in mid-March to try to stem the spread of the coronavirus. Schools scrambled to offer remote learning for students, either through online lessons or printed packets delivered to homes.
Since the current school year began in September, many schools have lurched between in-person instruction and homebound learning as COVID cases spiked and receded. The Michigan Department of Health and Human Services ordered high school buildings closed for in-class learning from mid-November until the Christmas holiday break.
Homebound schooling has hobbled learning, educators say.
Research by McKinsey & Co., a global management and consulting firm, estimated that intermittent school closures in the United States in the 2020-21 school year may result in Black students falling behind by 10.3 months of learning compared to where they would have been in normal classroom settings, Latino students by 9.2 months, and white students by six months. Low-income students would fall behind by more than a year compared to where they would have been in a normal school year.
The estimates suggest that existing achievement gaps between more vulnerable student populations and their white or more affluent peers could grow by 15 percent to 20 percent.
While there have been no statewide standardized tests taken to compare grade-level learning in 2020-21 with past school years, anecdotally, teachers and school administrators have told Bridge Michigan that students are behind where they would normally be, particularly in math. Teachers who participated in a Bridge-sponsored roundtable in December said a higher percentage of their students were failing courses than in past years.
Compounding the problem, more than 50,000 Michigan K-12 students who would normally be in public schools are not enrolled. About half are students who could have registered to enter kindergarten, but whose families chose to wait a year to start school, hoping their first experience in school will be more normal in the fall of 2021. Some other families have opted for homeschooling until vaccines are distributed.
School leaders say they worry about the long-term impact on the education of students who have left public schools for a year.
School districts "are seeing learning loss with these kids who have been in this (pandemic) environment since March," said Randy Liepa, superintendent of Wayne Intermediate School District.
A poll of 400 Michigan parents of public school children conducted for Education Trust-Midwest, a nonpartisan education research and advocacy organization, found that 91 percent of parents of color were concerned about their children falling behind academically because of the pandemic; 83 percent of white parents were concerned.
The poll was conducted Dec. 10-16, and had a margin of error of plus or minus 4.9 percent.
Just 37 percent of parents in the poll considered remote learning to have been successful.
Michigan schools have already received or are scheduled to receive about $1.8 billion in federal funds from the two COVID stimulus packages already approved during the Trump administration. In those rounds, schools with higher concentrations of low-income students received larger shares of federal funds. It's not clear yet whether funds would be distributed under the proposed Biden stimulus in the same fashion or if funds would be doled out on a per-student basis.
"We've had some districts that have received significant help and some that have received very little," said Robert McCann, executive director of K-12 Alliance of Michigan, a public school advocacy organization. For example, Alcona Public Schools (enrollment 692), received almost $900,000 in the first two rounds of federal COVID stimulus, while Novi Community Schools (enrollment 6,989) received about $540,000.
Amber Arellano, executive director of Education Trust-Midwest, said that if Michigan schools get an injection of federal cash, it's crucial that the money be used for programs directed to help students who have been hobbled academically over the past year.
"We are advocating for federal dollars to be leveraged for the highest-impact, research-based strategies to advance students' educational recovery over the next two to three years," Arellano said. "These investments should go hand-in-hand with funding that is prioritized for the state's most vulnerable students and their public schools."
Wayne ISD's Liepa said it's "too early to react to how funds will be distributed," but that Wayne County superintendents he met with Friday were "very supportive of Biden's plan. It appears there's a recognition that there are things needed to be done to catch students up, and those things take resources."
Federal funds to help students are "vital," said Amy Conway, superintendent of Gibraltar School District, in southern Wayne County. "Our children are our future. If we don't do something to circumvent the learning loss [caused by the pandemic], we're going to have trouble."
The Ed Trust-Midwest report listed several efforts the group argues can help struggling students, including:
One-on-one tutoring for students who are falling behind. Research shows such tutoring, sometimes called

"high-dose tutoring, is effective, but expensive.

Adding time to the school day, and days to the school year.

Making summer school available to all students who want it, free of charge. Summer school has been shown to

reduce learning loss in the months between school years.

Social-emotional support, in the form of additional counselors.

Further expansion of the state's subsidized child care and pre-K programs. A 2013 expansion of Michigan's Great Start Readiness Program for 4-year-olds from low- and moderate-income families

resulted in increased test scores.

High-quality after-school programming and enrichment programs.
Intense tutoring — one-on-one in lower grades and small-group learning in higher grades — is an idea that has gained traction among Michigan school leaders. Gibraltar's Conway said her district hopes to hire additional staff to work closely with students who've struggled with online learning, once they return to classrooms. Conway said she also wants to hire additional school counselors to help deal with the social and emotional costs of the pandemic.
"What we see with older students is depression," Conway said. "They struggle because they don't have those social connections. They're not leaving their house and they're not excited about anything, including learning.
"For our younger students, it sometimes manifests itself in behavioral issues, or even being able to connect with peers, to connect and play," Conway said.
Southfield Public Schools said it plans to improve ventilation systems in its school buildings.
"We know that these enhancements will significantly reduce exposure to COVID and other communicable respiratory diseases," Southfield Superintendent Jennifer Martin-Green said.
Wayne ISD's Liepa said many districts are looking at expanding summer school, while still making it optional. But Liepa cautioned that other plans, such as hiring additional counselors and tutors, will be difficult because of an already-existing shortage of educators.
"I'd love to say we're going to go out and hire a bunch of teachers and reduce class size to 12 for a year, but there aren't the teachers out there to do that," Liepa said. "You have to do it in a phased-in approach. It's going to be the same with federal dollars. We need to be as effective as we can to get the most bang for the buck."
Arellano agreed that no amount of money will address COVID learning loss overnight.
"These programs [will be needed] for at least the next three years," she said. "Now's the time to do this, to put together an educational recovery plan that looks beyond" the pandemic.
We're not just a news organization, we're also your neighbors
We've been there for you with daily Michigan COVID-19 news; reporting on the emergence of the virus, daily numbers with our tracker and dashboard, exploding unemployment, and we finally were able to report on mass vaccine distribution. We report because the news impacts all of us. Will you please support our nonprofit newsroom?