It's Detroit vs. everybody again, thanks to transit tax and city comeback.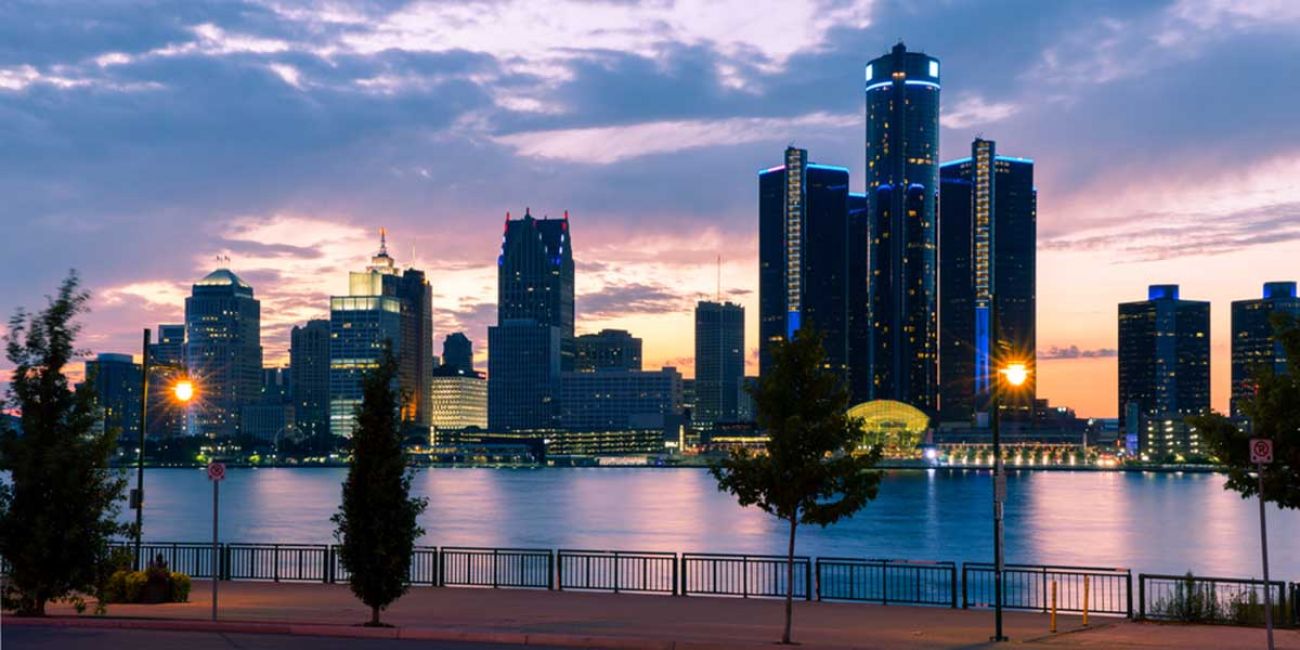 Gainers and losers
Here's a look at which ZIP codes gained and lost the most jobs from 2015 to 2016, the most recent records available from the U.S. Census. City and county records aren't current.
Gainers
| | | |
| --- | --- | --- |
| 48674 | 4,323 | Midland |
| 49546 | 3,135 | Grand Rapids |
| 48226 | 2,897 | Detroit |
| 48203 | 2,215 | Detroit/Highland Park |
| 48126 | 1,950 | Dearborn |
| 49506 | 1,910 | East Grand Rapids |
| 48326 | 1,754 | Auburn Hills |
| 48083 | 1,601 | Troy |
| 49503 | 1,593 | Grand Rapids |
| 48375 | 1,516 | Novi |
Losers
| | | |
| --- | --- | --- |
| 48150 | -2202 | Livonia |
| 48034 | -2110 | Southfield |
| 48098 | -2089 | Troy |
| 48604 | -1692 | Saginaw |
| 48313 | -1416 | Sterling Hts. |
| 48071 | -1366 | Madison Heights |
| 48184 | -1181 | Wayne |
| 49321 | -1151 | Auburn Hills |
| 48038 | -1132 | Clinton Twp. |
| 48239 | -1037 | Redford |
Source: U.S. Census Bureau; Kurt Metzger
The likely failure of a tax plan to improve regional transit in southeast Michigan is prompting debate about whether relations between Detroit and suburban leaders have soured now that the city is resurgent.
In recent years, elected officials have put aside decades of differences and ironed out plans to regionalize governance of the area's water system and Cobo Center, and pass taxes for the Detroit Institute of Arts and Detroit Zoo.
But a $5 billion plan for rapid transit buses and trains was waylaid by objections from the suburbs. The plan has been all but dead since May, when Oakland County Executive L. Brooks Patterson called Detroit Mayor Mike Duggan "a creep" and said "collegiality is gone" between the two.
The tax plan could officially die Thursday, the last scheduled meeting of the Regional Transit Authority before its August deadline to schedule a November election for the tax. Oakland and Macomb representatives on the authority, whose approval is required, refuse to put the measure on the ballot.
Wayne County Executive Warren Evans championed the proposal and said prosperous Oakland County is "feeling pinched" because it's losing business to Detroit, its poorer neighbor to the south.
"Oakland County has been run very, very well and had a tremendous ride. But history is cyclical and things change," said Evans, who claimed he doesn't "have a dog in the fight" in the frictions.
"If I were Oakland County, I would have concerns about what that means, how that bodes for Oakland County."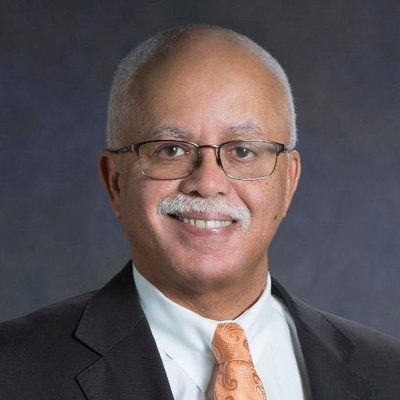 Oakland County officials said they're willing to cooperate and won't apologize for protecting taxpayers from a plan they say didn't benefit their communities.
Besides, Oakland County remains the region's destination for out-of-state investment, bringing in $1 billion in investment from foreign-owned firms in the past four years, county spokesman Bill Mullan told Bridge Magazine.
"The premise that jobs are fleeing the suburbs to downtown just isn't true," Mullan wrote in a statement.
"Has the (Quicken Loans founder Dan) Gilbert cartel squeezed some suburban companies to come downtown? Absolutely. Have some companies gone downtown on their own because they want to help revive the city? Of course. But those are only jobs from the suburbs with no net-gain for the region, which defies the definition of regionalism."
Kurt Metzger, mayor of the small Oakland County city of Pleasant Ridge, isn't so sure.
He is director emeritus for a data firm, Data Driven Detroit, and pointed to Census numbers showing that, in 2015 and 2016, four Oakland County ZIP Codes were among the state's top 10 losers for jobs: Those in Southfield, Troy, Madison Heights and Auburn Hills.
Downtown Detroit, 48203, was third for most jobs gained during those years, a time when the city's comeback was in its infancy.
Metzger said the city-suburb friction is palpable and counterproductive.
"You can't divide and conquer anymore," Metzger said. "This kind of politics is anathema to the future of this region."
Old histories, new tensions
For years, tensions among elected officials were a way of life in southeast Michigan.
Many spats involved Patterson, a Republican who came to prominence fighting a regional school desegregation plan in the early 1970s. He sparred for years with then-Detroit Mayor Coleman A. Young, a Democrat.
Duggan and Evans, both Democrats, invoked that history last month when Ford Motor Co. announced plans to transform the vacant Michigan Central Depot into its automotive car hub, bringing 2,500 employees to Detroit.
"I hope it's time we can let the city versus suburbs thing go," Duggan told The Detroit News. "When Detroit revives, it's good for everyone."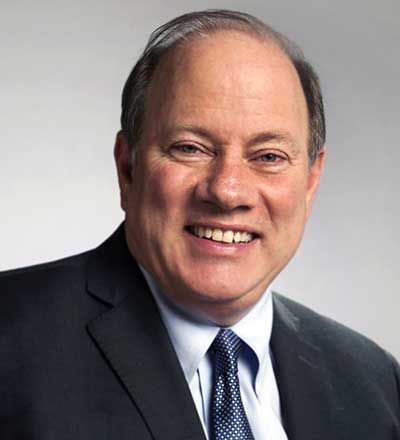 Duggan aides deferred comment to Detroit's chief operating officer, Dave Masseron. He said, despite the transit feud, city and suburban leaders still work together on several issues.
For example, the suburban and city bus systems are working to improve routes, transfers and ridership, Masseron said.
"Certainly there's been lots of disagreements. I don't see an underlying fracture stopping them from being able to work together," he said. "I don't think regional collaboration between these guys is dead. They work pretty well together on other issues."
Patterson deferred comment to Mullan, who said talk of friction is "way off base."
He said Oakland County held firm for years to get a better deal on several deals, such as the creation of the Great Lakes Water Authority that delivers drinking water to 40 percent of Michigan and the regional authority that now operates Cobo Center.
"Look at how well these other regional entities are functioning," Mullan said.
"In each instance of forming these regional entities, holding out for good governance and taxpayer protection were treated by the media and activists as an 'us versus them' situation."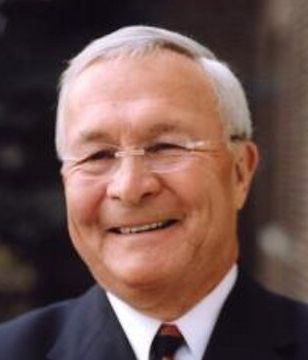 Patterson and Macomb County Executive Mark Hackel – who declined comment for this story – withdrew support and are blocking a November vote on the measure that would have taxed residents in Macomb, Oakland, Washtenaw and Wayne counties 1.5 mills for 20 years.
Patterson wants some communities, including far-flung ones such as Keego Harbor (which is 24 miles from Detroit) to be able to opt out of the tax. Hackel raised similar objections and said roads are a higher priority than buses.
During the debate:
Duggan accused Patterson of spreading

"false" information about the proposal.
Deadline Detroit quoted Patterson as saying Duggan is "on the muscle" and upset that "I'm not going to give him money. Screw you."

Hackel dismissed suggestions that race fueled opposition to the tax (the suburbs are predominantly white; transit users are disproportionately black.) "People continue to divide this region. I will not allow that,"

Hackel said in April.
Despite all that, suburban officials are genuinely excited about Detroit's recovery, said Macomb County Commissioner Leon Drolet, R-Macomb Township.
He led the opposition to a similar transit tax proposal, which voters in the region narrowly defeated in 2016.
"I think RTA obviously has pitted leaders and voters in different communities against each other," said Drolet, R-Macomb Township.
"It's a blip in a broader trend of a region that's feeling more and more united."
Evans, the Wayne County executive, intimated that other factors are at play.
"What is the substantive difference between transit and our cooperation on the zoo? On the DIA? On Great Lakes Water Authority? We've come to an accommodation that had a regional benefit on all of those issues. But not transit. My question for people is why not? That's where the ghost is."
Evans added: "Everybody has to put their cards on the table and talk about what their specific issues and and concerns are. I'm not always sure that's the case."
Business moves 'causing waves'
Oakland County Treasurer Andy Meisner said high-profile business departures from the suburbs to Detroit are "definitely causing some waves" – especially among Patterson.
Coupled with lingering feelings about the state's $350 million contribution to Detroit during its bankruptcy, a transit debate "imbued with a lot of racial baggage" adds to the friction, Meisner contended.
"What might seem like a threat at looking at growth in city and companies leaving Oakland county, I see it as a opportunity," said Meisner, a Democrat who is viewed as a contender for the county executive post should Patterson, 79, retire after his seventh term ends in 2020.
Among other high-profile moves, the Detroit Pistons left the Palace of Auburn Hills last fall for Little Caesars Arena downtown and auto supplier Tata Technologies is moving its headquarters from downtown to Midtown.
Metzger, the Pleasant Ridge mayor, said suburban fear that growth is a "zero sum game" and competition between the city and suburbs is divisive.
By 2025, areas such as Oakland County will have more residents over the age of 65 than under the age of 18, he said. That means the region needs more workers and people need to realize the city is now the region's growth magnet, he said.
"While the suburbs have benefited from both federal policies and Detroit's downward spiral, their 'strength' is illusory," he said.
"We must be able to attract a young, educated workforce and our far-flung suburban job centers are not the answer."
Mullan said Oakland's economy is humming and accusations that race influences regional discussions are "ignorant and morally defunct."
Oakland County Commissioner Shelley Taub, R-Bloomfield Hills, said there's no comparison between the disagreement today and racor of the past.
"I really don't see the kinds of push pull we've had in past," she said.
"The plan put forth by Mr. Evans was not a plan that was viable in our minds or in Macomb either. It just wasn't a viable plan."
Grace Shore, CEO of the Macomb County Chamber of Commerce, agreed, saying the only real dispute is the RTA.
"These are professionals, these are people who deal in complex issues," she said of the region's leaders.
"I don't think they're going to let something like this taint or spill over into other issues at least I would hope not."
Oakland County Commissioner David Woodward, D-Royal Oak, has another idea: Old-time pols should retire for the good of the region.
That would tamp down tension overall, help smooth out the transit plan and improve regional cooperation, Woodward said.
"Leadership starts at the top. Those who made their career on bashing Detroit need to go," Woodward said. "The region is moving forward."
We're not just a news organization, we're also your neighbors
We've been there for you with daily Michigan COVID-19 news; reporting on the emergence of the virus, daily numbers with our tracker and dashboard, exploding unemployment, and we finally were able to report on mass vaccine distribution. We report because the news impacts all of us. Will you please donate and help us reach our goal of 15,000 members in 2021?