Articles
October 24, 2017 | Chad Livengood, Mike Wilkinson
As Lansing debates auto industry reform, hospitals and insurance companies face off over how, or whether, to curb soaring medical costs from accidents.
October 24, 2017 | Mike Wilkinson, Chad Livengood
The high rates in Detroit are creeping into the suburbs and beyond, and with them huge disparities between auto insurance bills in one city versus another.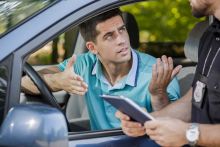 August 10, 2017 | Chad Livengood
Michigan is phasing out unpopular fees. But more than 317,000 drivers still owe nearly $595 million, making it hard for them to find jobs.