5 things on the minds of Michigan businesses eyeing Biden vaccine mandate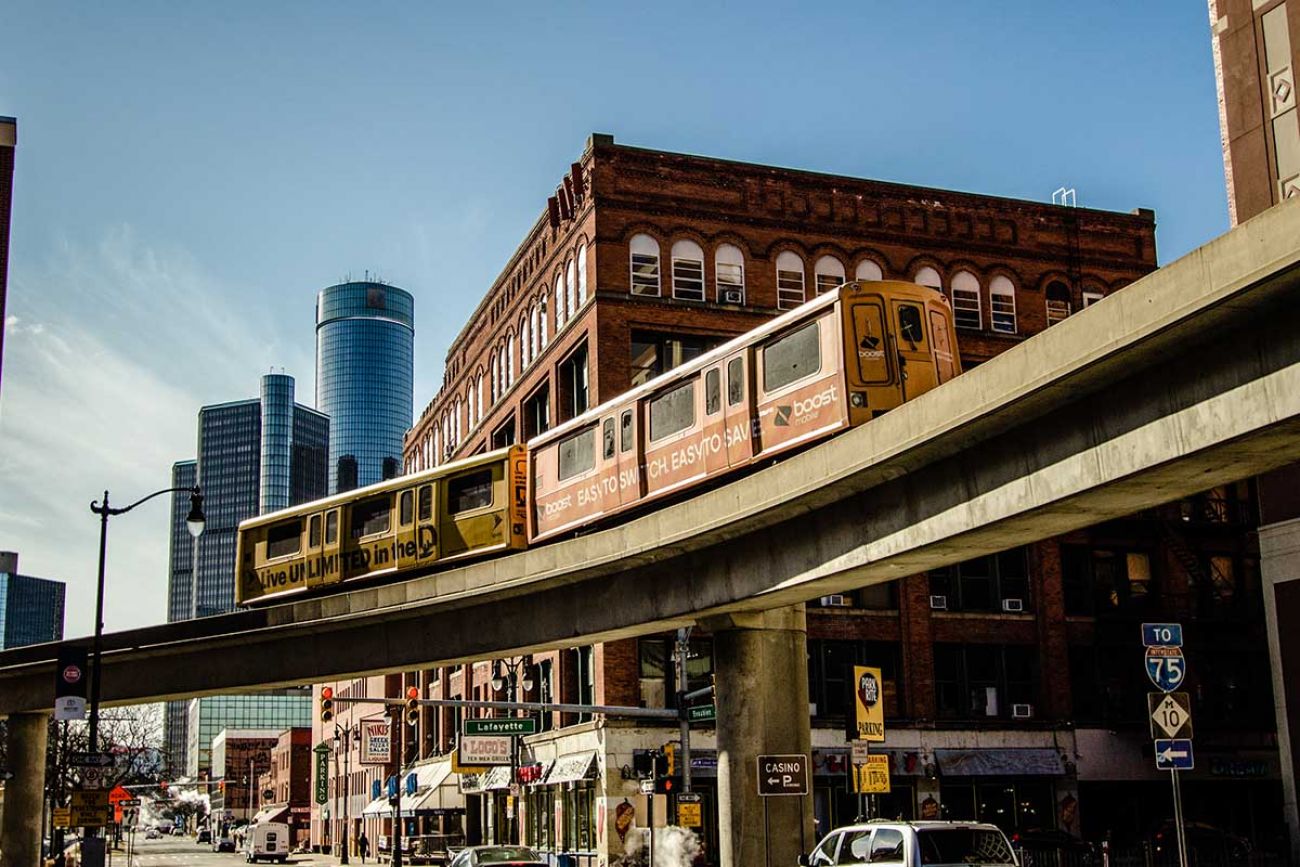 Economists are trying to predict how COVID-19 and the delta variant will affect the country through year-end. So far, it looks like it will slow growth, but just moderately. (ehrlif / Shutterstock.com)
Biden's mandate was announced as many businesses had been making their own decisions on how to address vaccinations in the workplace. And the range of reaction to the proposal has been broad: Many business advocates say any mandate should be a business owner's choice and not a national rule.
Related:
Yet some of the nation's largest employers greet the move with enthusiasm, according to a group representing CEOs.
"America's business leaders know how critical vaccination and testing are in defeating the pandemic, which is why so many have invested resources in encouraging and incentivizing their customers and employees to get vaccinated, including providing paid time off," said Washington, D.C.-based Business Roundtable President & CEO Joshua Bolten.
"Over the past several weeks many companies have decided to implement a vaccine mandate for some or all of their employees, a decision we applaud."
Here are five considerations that Michigan businesses face as they wait for details on Biden's plan:
Economists say the delta variant will slow the economy through year-end
Before the delta strain started to spread in the U.S., "the economy was recovering briskly," according to a national economic forecast through 2023 published on Aug. 31 by Daniil Manaenkov and the Research Seminar in Quantitative Economics at the University of Michigan. It was released 10 days before Biden announced his mandate.
"(By the end of August), however, the COVID-19 pandemic outlook has deteriorated again, dampening our growth projections," it said.
A disappointing jobs report for August, shortages for everything from manufacturing supplies to consumer goods and increased costs for housing and vehicles all set the tone for a dip in consumer confidence and increased attention to the economic impact of COVID-19.
As a result, the U-M report considered expectations that schools could go into hybrid or online modes for at least a few weeks in some states, businesses would delay return to office plans and consumers will curtail spending, the report said.
However, without widespread government restrictions on businesses, the slowdown in productivity and job growth should be moderate, it said.
Growth in the Gross Domestic Product, a measure of all the goods and services produced in the country, rose to 6.5 percent in the second quarter over the same period in 2020.
For the third quarter, that's now expected to soften to 5.5 percent and then dip further to 3.9 percent at year-end due to the pandemic being expected to take further hold in the northern states.
For the full year, GDP growth should reach 5.8 percent, compared to -3.4 percent in 2020. Then the economists look for it to reach 4.1 percent in 2022, followed by 2.6 percent in 2023 – when it is expected to catch up with pre-pandemic growth.
Economists also are watching inflation and consumer prices, both of which jumped in the first half of the year. The consumer price index rose 5.3 percent in July, in part due to a rise in new vehicle prices as automakers grappled with a silicone microchip shortage for their electronics.
Looking ahead, U-M economists project inflation to moderate to 3.3 percent by year-end and 2.3 percent over the next year, before slowing in 2023. However, energy prices will increase, and so will new car prices even as the sales pace returns to normal as the chip shortage abates in the coming months.
Consumers, meanwhile, "reported a stunning loss of confidence in the first half of August," according to preliminary results of a monthly consumer sentiment survey conducted by U-M's Institute for Social Research.
"(T)he losses covered all aspects of the economy, from personal finances to prospects for the economy, including inflation and unemployment," according to the report.
At play, it said, is both reason and emotion.
"Consumers have correctly reasoned that the economy's performance will be diminished over the next several months, but the extraordinary surge in negative economic assessments also reflects an emotional response, mainly from dashed hopes that the pandemic would soon end."
Unclear is the role the vaccine mandate may play in restoring confidence amid the other changes in the economy.
"I don't think anyone can say anything with any degree of confidence about how vaccine mandates, an already disrupted labor market, the just-expired Unemployment Insurance compensation boost, and likely fall waves of infections will interact," said Manaenkov.
Vaccine mandates may have less impact on the economy than the path of infections and how it impacts hospital systems, said Manaenkov. School districts' policies on handling covid outbreaks also may play a bigger role, he added. Both could affect people's spending, as they make choices about exposure or face quarantines.
Some businesses already require vaccines
The sign on the door of El Azteco in East Lansing resonated with Linda Vail when she visited the Mexican restaurant on Aug. 8.
"All employees of El Azteco are vaccinated," the sign read, in all capital letters.
At that time, Vail — the health director for Ingham County — had been watching Michigan's COVID-19 vaccination efforts plateau at about 11,000 shots administered per day, while the delta variant gained steam in the South.
Michigan State University a week earlier had announced mandatory vaccinations for staff and students, yet Michigan-based employers weren't largely publicizing vaccination rates outside of health and education settings at that time.
"What a great message to be sending to the public," Vail recalled this week in an interview with Bridge Michigan about business responses to vaccines, "as well as the boldness of an employer basically deciding that they were going to require that, long before most people were talking about requiring vaccines."
A month later, a look at job openings across the state show that many employers have quietly started mandating a COVID-19 vaccination.
Listings for jobs like a "budtender" at a marijuana grow facility in the Upper Peninsula, an installer of petroleum equipment, vehicle testing and a molecular biologist all say they require proof of vaccination. None would speak to Bridge about how they set their policy when contacted last week.
However, Interfaith Hospitality Network in Ann Arbor said it recognized the need to set a mandate as two new openings to run homeless shelter services were advertised in July. The staff was already fully vaccinated, and the nonprofit wanted it to stay that way.
"It's common sense for us," said Ellen Schulmeister, executive director, describing how the vaccine is protective of staff and shelter clients.
The people hired to fill the jobs to run homeless shelter services for the agency were already vaccinated, Schulmeister said. But the process helped to clarify expectations. Now, she said, "I'll be rewriting the policy" to ensure that all hires in the future are vaccinated – for COVID-19 and influenza.
National examples also are growing of employers changing policies to influence higher vaccination rates among staff, even if they didn't impose a strict mandate.
Delta Airlines on August 25 announced a $200 monthly health insurance surcharge for its 20,000 unvaccinated employees, prompting 20 percent of them to get the shot within two weeks.
Amtrak, which is federally owned, already requires all of its 17,500 employees to be fully vaccinated or submit to weekly testing. They face a November 1 deadline. New hires as of October 4 will also have to be vaccinated.
At General Motors, the automaker reports on its webpage that "(t)he company does not plan to require employees to be vaccinated."
However, by late August, the company was requesting vaccination status of all salaried employees. And President and CEO Mary Barry is a member of the board of directors of the Business Roundtable, which applauded Biden's mandatory vaccination measure last week.
Tyson Foods is reportedly one of the largest food companies to require vaccines after it told office staff in August to get vaccinated by October 1 and other employees to do so by November 1. That includes workers at its facilities in Warren and Zeeland.
"Successful applicants … must be fully vaccinated against COVID-19 as a condition of employment," the company says in job postings for both Michigan facilities. Vaccine verification will be required by October 1 for corporate workers, it says, and November 1 for plant or warehouse workers.
How will mandates affect staffing amid a labor shortage?
Job recruiters are greeting the news of the vaccination mandate with some concern about how it may shift dynamics for businesses as they hire. Nationally, there are more than 10 million job openings, according to the U.S. Department of Labor.
Yet, Michigan's labor force declined in August from a year earlier, when it had 116,000 more people either employed or looking for work, according to seasonally adjusted data. Before the pandemic, in August 2019, it had 228,000 more people in the labor force than this year. Over two years, 5.3 percent fewer people were in the workforce.
While all of the jobs lost during the pandemic haven't been recovered, there continue to be way more jobs than workers to fill them, especially this summer. Many openings touted hiring bonuses and increased wages, while business owners adapted to staff shortages at times by limiting hours of service for customers.
"Right now, we're in a talent crisis and a talent shortage," said David Robb, director of operations for Express Employment Professionals in Grand Rapids. "We don't see that going away."
Vaccine mandates, he said, along with any other barrier to hiring for a business, "is going to be a real hot button."
Few of his clients now mandate a vaccine for workers, Robb said. "They're terrified to mandate," he said. "They're worried they're going to lose people."
Several colleges have established their own mandates for employees including the University of Michigan, which set an August 30 deadline. A week later, anyone not yet vaccinated faced disciplinary action, according to the university. Termination is possible.
As of September 13, 82 percent of U-M employees on the Ann Arbor campus — excluding Michigan Medicine staff, many of which are under a collective bargaining agreement — have been verified as fully vaccinated. So far, said spokesperson Rick Fitzgerald, 1,847 employees on the Ann Arbor campus requested an exemption to the vaccine requirement, and the university has granted 1,533 exemptions. That leaves another 2,653 employees — almost 13 percent of staff — with neither a vaccine nor an exemption.
How the situation plays out at U-M offers a glimpse into potential outcomes for private employers once the federal mandate rules are rolled out. So far, the disclosed rules include a federal employee vaccination deadline of November 22 and the promise of $14,000 fines for employers who don't comply with the pending rules.
At U-M, "departments and units are currently engaged with non-compliant employees to issue warnings and provide further education on the vaccine and the university's policy," Fitzgerald said.
That could include "a written warning, ineligibility for next year's merit increase and possible additional disciplinary actions," according to the university policy, along with a two-day unpaid layoff.
Unclear so far, Fitzgerald said, is whether the university's mandate inspired more employees to get the vaccine, or drove staff to leave.
"It's difficult to pinpoint which strategies have led to certain employee actions," he said.
Nationally, workplaces like United Airlines are reporting "only a handful" of staff are leaving over a company mandate, CEO Scott Kirby told CNN on Thursday.
Amy Cell, a job recruiter based in Ann Arbor, said some clients turned to incentives to get people vaccinated. Others let policy get a little looser in early summer when the virus seemed under control.
"Each company is approaching it a little bit differently and is trying to balance employee safety as well as what's going to make sense on the business side," she said.
That may not always involve mandates. She said the workplaces that still offer work-from-home are the winners in attracting candidates. More than vaccine mandates, Cell said, employees are looking for remote work and flexibility.
Opposition from business groups
A national poll released Monday by Morning Consult and Politico reports that 58 percent of people approve of President Biden's mandatory vaccination plan, while 36 percent oppose it and 6 percent have no opinion.
When asked if they thought the plan would make the economy grow, 46 percent said yes, while 40 percent said no. On this question, 14 percent had no opinion.
The poll indicates a split in reactions that also is evident among businesses. While large businesses — such as the members of the Business Roundtable — cheer the move, some Michigan-based groups raise concerns about the mandate setting rules for private employers, including how they will have to enforce it. Some also question the benefits to the economy.
Many encourage vaccinations, including the Detroit Regional Chamber of Commerce, the Michigan Chamber of Commerce and the Small Business Association of Michigan. However, at issue, each said, is their concern about a government mandate affecting privately owned companies.
"While we agree that increasing the number of vaccinated individuals is a sensible goal and an effective strategy to prevent the transmission of COVID-19, the President's plan goes too far," said Wendy Block, vice president of business advocacy at the Michigan Chamber, in a statement. "Employers should not be forced to require employees to get vaccinated or check their vaccination status."
And while the White House said the move was expected to stabiliize the economy, Brian Calley, president of SBAM, said he thinks it accomplishes the opposite. He cited potential lawsuits, unknown details on the Biden plan, and the challenge for companies in monitoring vaccine compliance as presenting uncertainties for the business community.
"Most businesses have zero experience in collecting and storing medical information," Calley said. "... It (adds) a whole bunch more requirements and, potentially, costs."
Biden's move, said Calley, also could further entrench the pandemic within the deep political divide: "It took something that was already being politicized and put squarely in the middle of the political system.
"I really think it was a mistake," Calley said, as far as a tool to get unvaccinated people to get the shot.
Can small businesses win?
"We have less than 100 employees," says one ad on craigslist.org for an undisclosed trucking company in Troy. "No vaccine requirement at our company."
Whoever placed the ad was touting what many business advocates suspect will tilt hiring toward a smaller company advantage as vaccine-hesitant employees seek to avoid the new mandate.
"There may be a considerable reshuffling of the labor market between employers with over and under 100 employees," said Manaenkov, the U-M economist. "If it happens, effects will likely be very-very local, depending on what percent of small employers in the area implement their own vaccination mandates voluntarily. If that percent is low, the vaccination mandates for larger businesses might actually help small businesses fill openings."
There also may be reshuffling of employees between full-time payroll and an "independent contractor" status, Manaenkov said, noting that for them, enforcement of federal workplace rules might get tricky. The Biden plan did, however, mention that federal contractors will face the vaccine mandate. "A lot will depend on how the actual regulation is written," he said.
Calley speculated that some larger employers may be grateful for the federal mandate because they wanted to set one up themselves, but didn't want to lose workers to competitors.
But the lack of clear answers so far on timing and reporting expectations mean that employers who don't have a mandate in place just don't know what the result may be.
"There is not a lot you can do to prepare now because there are way too many open questions," Calley said Monday during an address to his members.
Business Watch
Covering the intersection of business and policy, and informing Michigan employers and workers on the long road back from coronavirus.
Thanks to Business Watch sponsors:
Support Bridge's nonprofit civic journalism. Donate today.
We're not just a news organization, we're also your neighbors
We've been there for you with daily Michigan COVID-19 news; reporting on the emergence of the virus, daily numbers with our tracker and dashboard, exploding unemployment, and we finally were able to report on mass vaccine distribution. We report because the news impacts all of us. Will you please support our nonprofit newsroom?