Coronavirus will hammer Michigan economy. Only question is how much.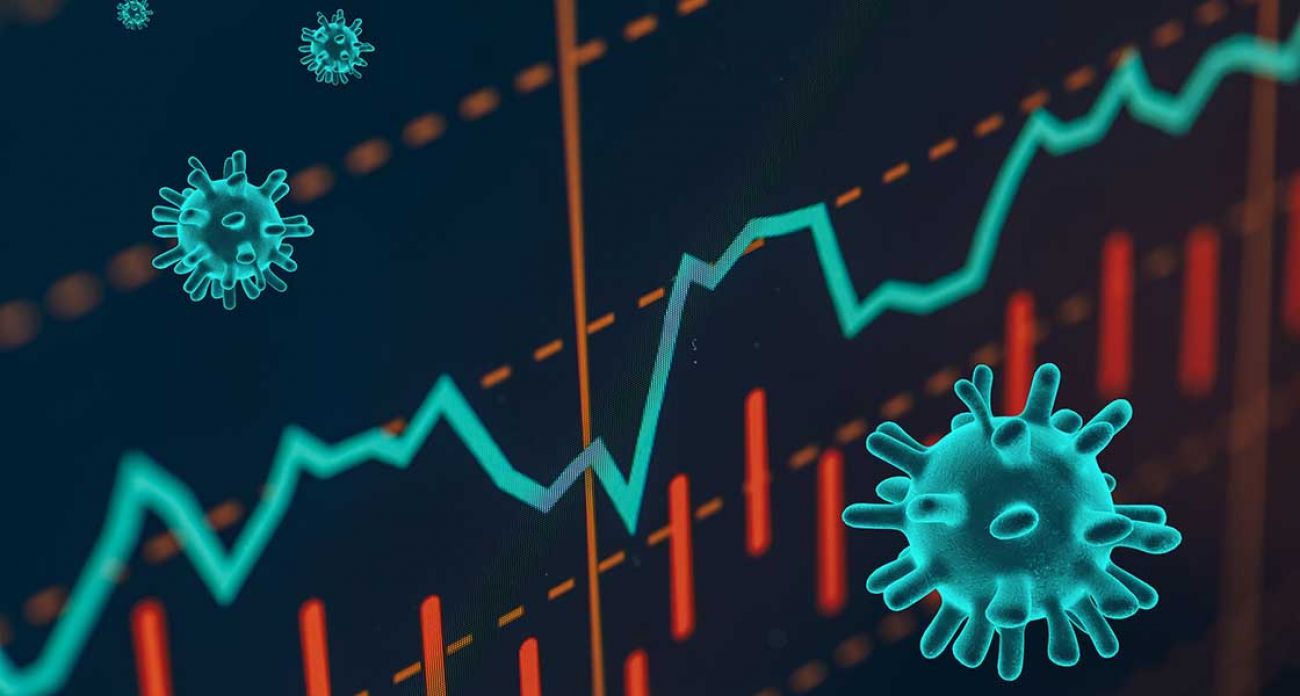 The economic jolt from the coronavirus will stretch across Michigan, hitting almost every industry and community, pulling billions of dollars out of paychecks and tax collections, experts say.
Layoffs and furloughs have already hit the restaurant, travel and hospitality industries, then are expected to stretch to nearly every segment of the economy, from automakers and home builders to small businesses, experts said.
Patrick Anderson, CEO of the Lansing-based Anderson Economic Group, which provides economic analysis for private companies, nonprofits and governments, predicts as many as 1.4 million of the state's 4.7 million workers will be displaced in the next 45 days.
"We have to deal with the huge number of Michigan residents who will be placed out of work in some manner over the next 45 days," Anderson said.
Other estimates aren't nearly as dire, but Courtney Nichols, a labor attorney in Lansing, has warned businesses to plan for at least eight weeks of significant economic pain.
On Monday alone, the number of jobless claims in Michigan soared to 5,400 from a daily average of 1,300 to 1,600, the same day that Gov. Gretchen Whitmer ordered the temporary closure of all bars, restaurants, movie theaters, libraries and other public venues.
"This is uncharted territory and I've been doing this a long time," said Jim Stansell, senior economist and associate director at the House Fiscal Agency.
"The difference, now, is in the past when we went into recession, there was an underlying reason. The housing bubble burst. Or the tech bubble burst. Now, businesses are shutting down because of a virus. How long can they survive?"
The 1.4 million potentially affected workers — not all will be unemployed — is seven times more than the 210,000 jobless workers reported in January, the most recent estimate. It's nearly double the number of unemployed in June 2009 when 725,000 were jobless during the worst month of the Great Recession.
"If anything even remotely close to 1.4 million lose their jobs, that would be unlike anything we have seen since 1933," Charles Ballard, an economist at Michigan State, wrote in an email to Bridge, referring to the Depression.
Ballard cautioned there are many variables, including potential federal and state aid packages for workers.
"I hope it doesn't get that bad, but I don't think we can rule out really bad employment outcomes," Ballard said.
Economic shutdown
In the weeks since the first coronavirus case was detected in Michigan, Whitmer has ordered all K-12 schools shuttered, closed businesses and called for a ban on gatherings of more than 50 people.
The restrictions already ordered by Whitmer, along with a view of how the pandemic will affect the economy, could lead to 124,000 lost jobs in the second quarter, according to Gabe Ehrlich, associate director of the research seminar in quantitative economics at the University of Michigan.
His forecast predicts another 31,000 job losses in the following quarter. Combined, that would still double those currently out of work.
But he said a worst-case scenario could be much more severe.
RELATED:
Morgan Stanley is predicting a 9 percent drop in auto sales this year, which would affect domestic automakers, still some of the largest employers in the state.
But Ehrlich said some of the biggest job losses will be highest in economic sectors "that require a lot of social interaction," like travel, hotels and food service.
"Those are lower wage jobs to begin with. So that's part of what makes this even more economically painful," he said.
Stansell, the House Fiscal Agency economist, said he's "hesitant about drawing conclusions because every day things get worse."
"I'm seeing new reports out there that are saying things like it's going to be a three-quarter recession, that we'll have 6 percent unemployment next year, that we may not see full employment until 2024", he said.
Citing the economic losses, Whitmer on Monday sought an emergency disaster loan declaration from the U.S. Small Business Administration. The loans offer up to $2 million in assistance to small businesses to cushion the blow of temporary revenue loss.
Whitmer wants to tap into the $1 billion Congress made available this month for low-interest SBA loans to small businesses, small agricultural cooperatives and nonprofits suffering substantial economic losses from the pandemic. The Whitmer administration expects its application for the SBA disaster assistance to be completed this week.
The Michigan Economic Development Corp. has said its call center is available to support businesses seeking assistance through the state program. And the state's economic development agency stressed that it would provide working capital to businesses during this time of economic uncertainty. Additional resources are available at MichiganBusiness.org and the Michigan Small Business Development Center COVID-19 websites.
Losses could hurt travel, food industries
In the food sector alone, there are nearly 400,000 workers in Michigan. Also hit will be the travel and tourism industries, which have nearly 350,000 workers and generate $26 billion annually in spending.
As the crisis continues economists predict there will be other losses too: Employers will have a hard time staying open if workers have to stay 6 feet apart; workers will be leery to work as infections rise and supply chain problems could hit all manufacturers.
There are over 600,000 manufacturing workers in the state and last summer they averaged paychecks of $1,260 a week.
"For the auto companies, there is a double whammy," said Ballard, the Michigan State professor. "Not only are there challenges on the supply side, but demand is likely to be down as well."
Indeed, as consumers worry about their own economic situations and health, demand for products could collapse, Anderson said.
"We're hoping it's a short-term blip but it's not been a positive one," said Bob Filka, CEO of the Home Builders Association of Michigan.
His industry, which shed 60,000 jobs during the Great Recession, has already taken a hit: County and municipal offices have been closed, making it hard for buyers to register mortgages and inspectors to check out new construction.
Other industries could have an easier time weathering the downturn.
The recent widespread adoption of technology by bank customers will make it easier, for instance, for banks and credit unions to, said Rann Paynter, president and CEO of the Lansing-based Michigan Bankers Association.
And because the coronavirus is hitting in the spring, the impact should be lessened in the short term for retailers, said William Hallan, president and CEO of the Michigan Retailers Association in Lansing.
"Fortunately, this isn't a very busy time for retailers. It's not Black Friday," said Hallan, whose association represents about 5,000 corporate members with 15,000 stores and 850,000 employees.
"Retail will be serving as the front line of this crisis," Hallan said. "We'll have stores who will be providing space for drive-up testing. They'll be doing curbside pickup and more online ordering and delivery. It is important for retailers to keep their stores open and to continue offering services."
Filka, Anderson and others predict the downturn will last only as long as the most severe restrictions exist. Once they are lifted, they anticipate a huge swell in spending.
"The only thing I have figured out is that when this virus thing ends, people all over the world are going to have one big blowout party," said U-M economist Don Grimes. "Indeed, you might get a really big spike in personal consumption spending, not just because of pent-up demand, but because of a sense of relief."
But, he added: "Still not sure when we will get there."
Ehrlich said the U.S. economy was in good shape before the pandemic and like the others believes it will rebound. "In our baseline view, we're in for a very sharp contraction, especially in the second quarter, but short lived."
For many, there will be relief, but Anderson and Brian Calley, president of the Small Business Association of Michigan and a former lieutenant governor, fear for the small businesses that don't typically have the cushion to absorb long-term losses.
While some businesses will see a temporary boost as they sell or produce needed supplies, most companies will be harmed.
Mandatory closures will have a "ripple effect" on the economy, and "the longer this goes on, I think you're going to see an exponentially bigger impact," Calley said.
Younger businesses are perhaps most exposed, Calley said, because they may be carrying higher debt and are just establishing their businesses.
Anderson is bullish on what is on the "other side" of the immediate economic decline. But he's fearful for the many small businesses, like barbers and people who must deal person-to-person with customers.
"For some of these businesses there won't be 'the other side,' and that's what concerns me right now," he said.
Business Watch
Covering the intersection of business and policy, and informing Michigan employers and workers on the long road back from coronavirus.
Thanks to Business Watch sponsors:
Support Bridge's nonprofit civic journalism. Donate today.
We're not just a news organization, we're also your neighbors
We've been there for you with daily Michigan COVID-19 news; reporting on the emergence of the virus, daily numbers with our tracker and dashboard, exploding unemployment, and we finally were able to report on mass vaccine distribution. We report because the news impacts all of us. Will you please support our nonprofit newsroom?