As Democrats take charge in Lansing, some business leaders sweat their agenda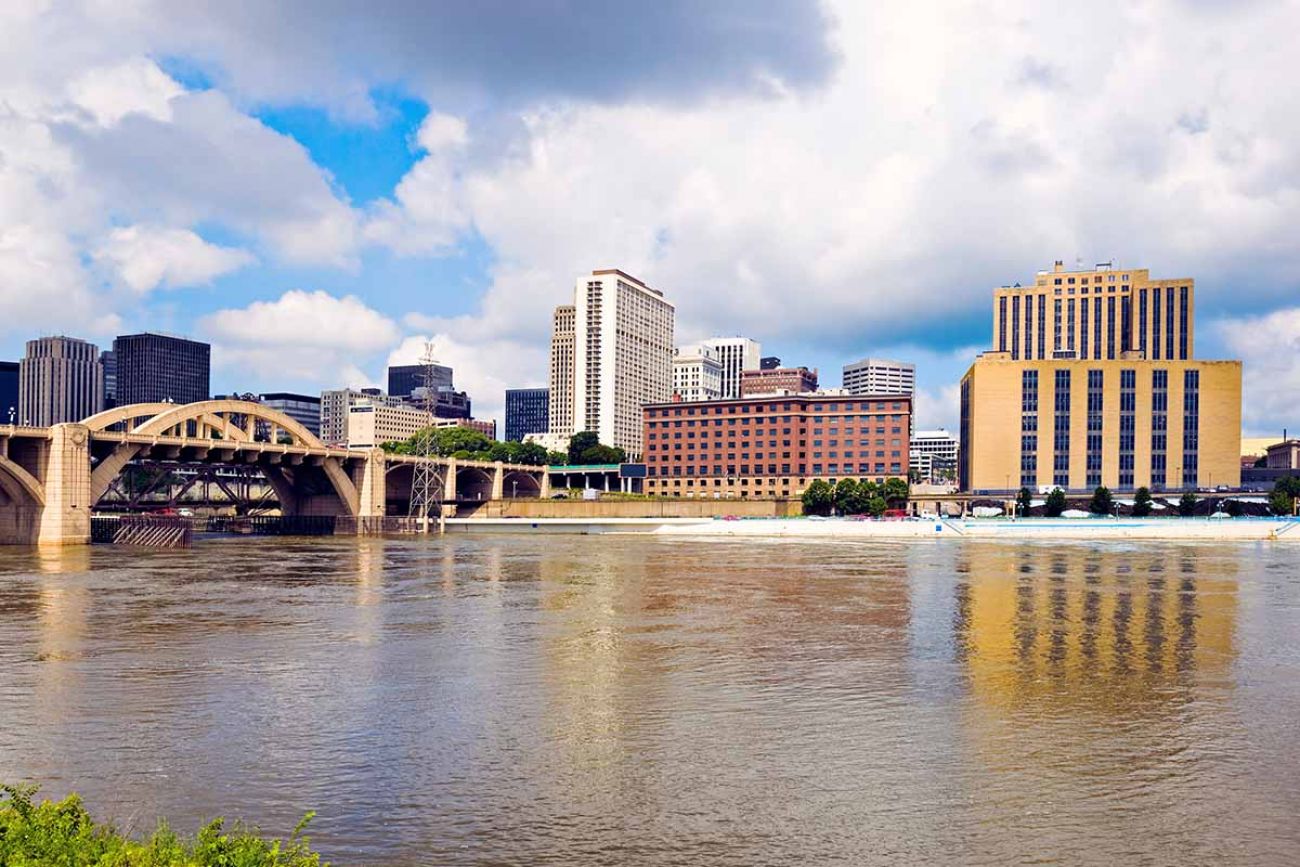 Population growth, job quality and wage increases are big-picture goals for Michigan businesses. They hope policies from the new Democrat-leg legislature further those goals. (Shutterstock)
Michigan business leaders are watching for the new Democrat-led agenda for economic implications
Democrats want to repeal Right-to-Work anti-union laws
Whitmer says it's possible to be pro-business and ensure 'workers can collectively bargain.'
---
Gov. Gretchen Whitmer sealed her second-term victory on the morning after Election Day by promising to work with "all of Michigan."
In truth, a massive power shift in Lansing means she likely can act on her agenda without much help — and business leaders wonder how that will affect economic development.
When Whitmer begins another four years at noon on Jan. 1, Michigan will become one of 17 states with a fully Democratic government, after the party takes control of both the House and Senate for the first time in nearly 40 years.
Related:
Whitmer has signaled she wants to repeal the state's Right-to-Work law allowing workers to opt out of paying dues in union-represented jobs, a move that some business leaders say is a backward step for a state trying to stay competitive.
Other business leaders told Bridge Michigan they fear a host of tax changes, including changes to the corporate tax structure, adopting a graduated business tax and increased regulations.
All would be "overreach" that could backfire on Democrats, said Sandy Baruah, president and CEO of the Detroit Regional Chamber of Commerce.
"Our organization is looking forward to working with the new majority, but there's certainly some things that we're concerned about," Baruah said of the chamber, which endorsed Whitmer.
But "there are any number of things that the Legislature could attempt that would be destabilizing for Michigan's business friendliness," he added.
Only one week has passed since the election, and Democrats have yet to lay out their business agenda. But they have said they want to grow the economy by improving infrastructure and advancing workers' rights.
Besides Right-to Work, labor-focused initiatives may target prevailing wage laws, which were repealed by Michigan Republicans in 2018. Whitmer restored the regulation that non-union employers pay union rates for state construction projects this year.
Speaking to Bridge this week, Whitmer said she can be a "strong ally" to both businesses and while also supporting a repeal of Right-to-Work, which went into effect in 2013. Since then, union membership has plummeted in Michigan.
"We want business to thrive and grow in Michigan. We also recognize that part of the great history of the state building the middle class was because workers were able to join their voices and bargain for you know pay and time off," Whitmer said.
"I think that the suggestion that it's one or the other is not really accurate. It's a false choice to say that you can't both be growing a robust business climate and ensuring that workers can collectively bargain."
While Whitmer clashed with Republicans on some tax cuts, she has been able to work with them to approve at least $3.8 billion this year for job growth, small business development and workforce training, plus more than $1 billion in incentives in the past to lure big-ticket items such as electric vehicle battery plants.
"Our governor's a very pragmatic leader, one who's going to carve out a positive forward-looking but centrist agenda," said Jenna Bednar, professor of public policy and political science at the Ford School of Public Policy at the University of Michigan.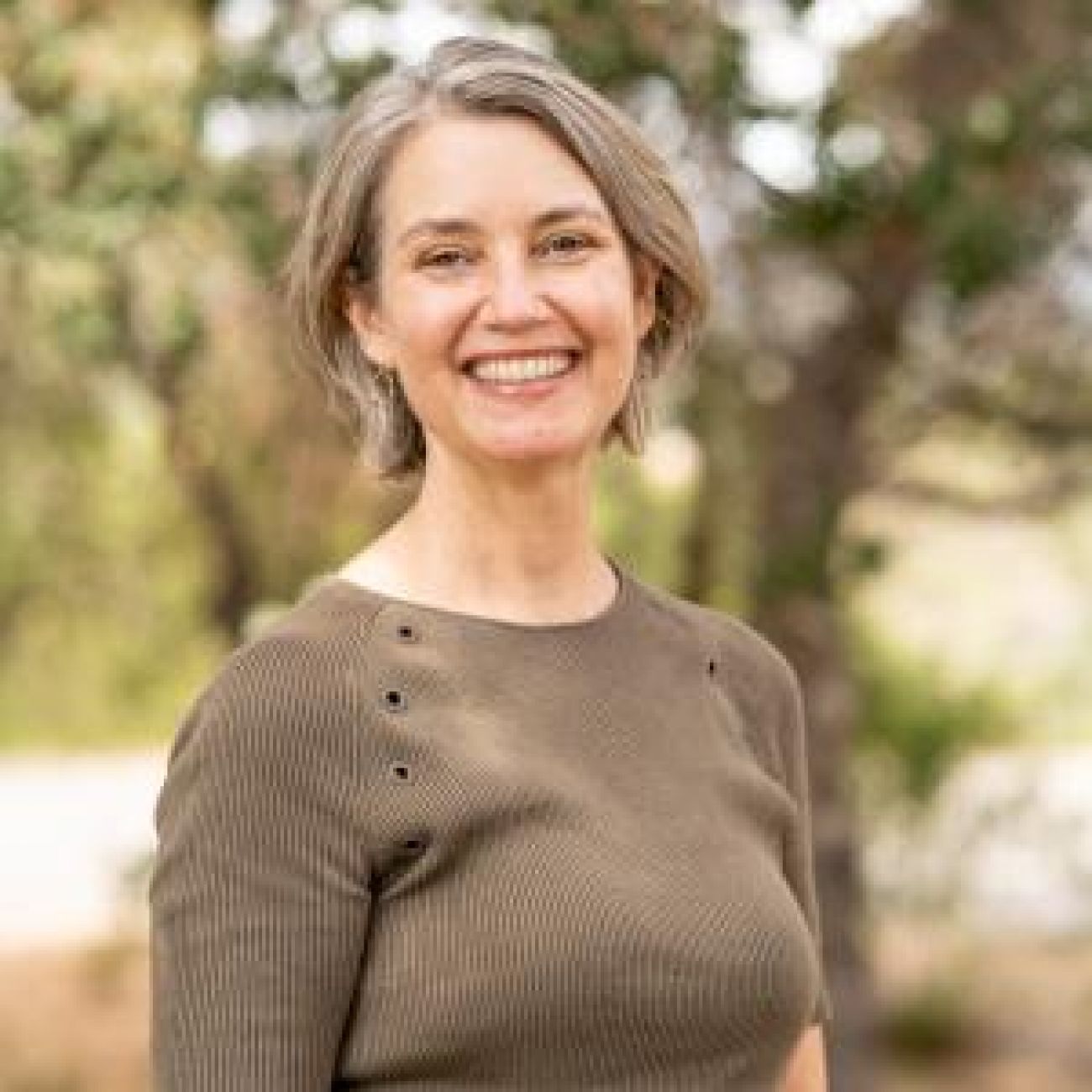 Jenna Bednar, a professor in the Gerald R. Ford School of Public Policy at the University of Michigan, expects Democrats to pursue bipartisan deals in the next legislative term, in part because Gov. Gretchen Whitmer will have a centrist agenda. (Courtesy photo)
Ned Staebler, president and CEO Tech Town entrepreneurship hub in Detroit, noted that Whitmer has a string of bipartisan business development successes, but added that economic development transcends politics.
"The economy doesn't care about ideology," he said.
The most basic question among business leaders is what role Republicans will play now that they're the minority party by two seats each in the House and Senate, notably after the state reached bipartisan successes with this year's budget and a $1.6 billion large-project incentive program over the past year.
With slim majorities in both the House and Senate, Democrats can't go it alone, Bedar said.
"This isn't a time for Democrats to say, 'Oh, it's our turn, and we're going to move (toward) some sort of very left-leaning agenda,'" Bednar said. "I just don't think that would be wise."
Finding common ground early in the term will set a tone for cooperation, while moving to change tax structures or labor laws may do the opposite, said Baruah of the Detroit Regional Chamber.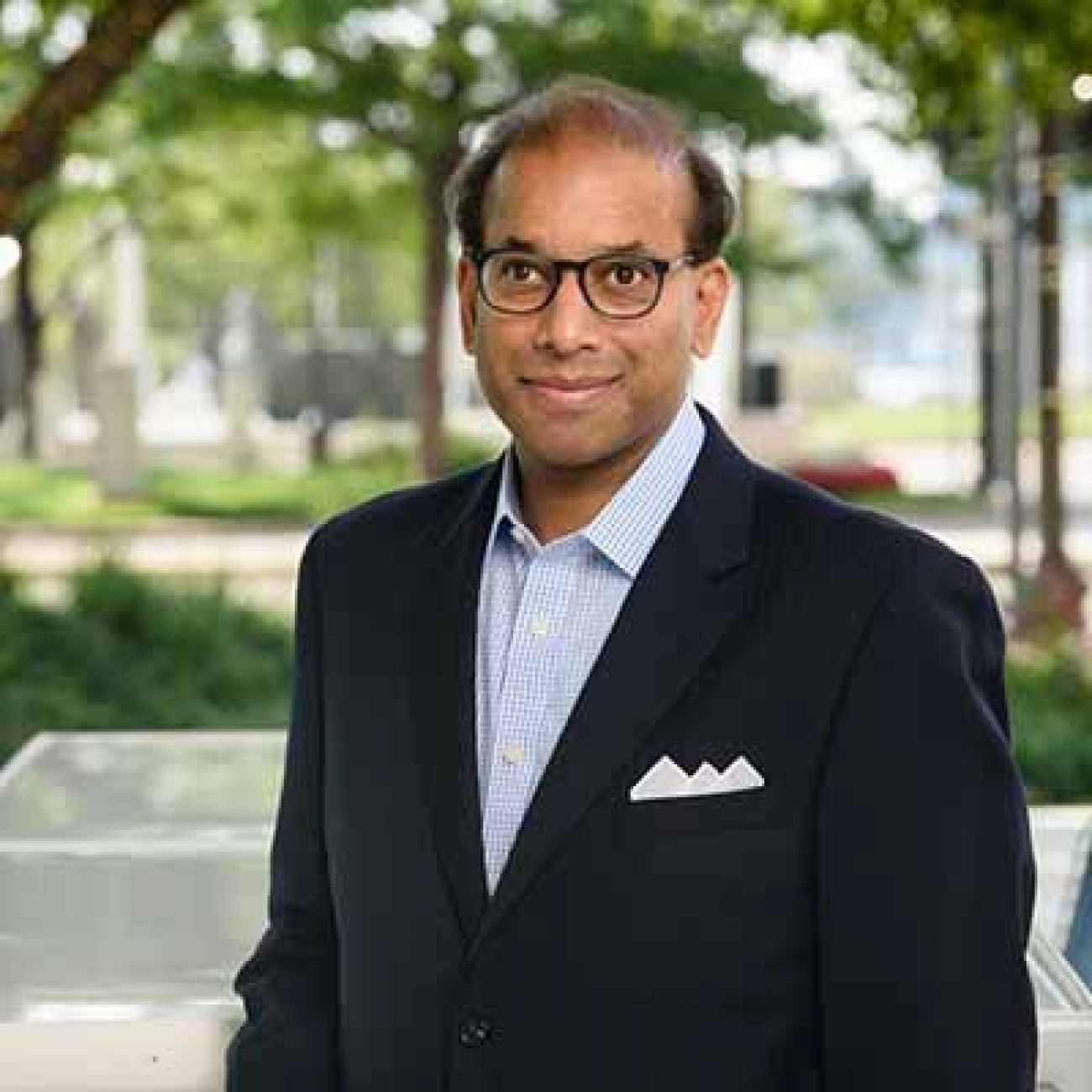 Courtesy photo of Sandy Baruah.
"If that's where the new Legislature goes, in the early days, I think that will send a message that the business committee is going to have its work cut out for them," Baruah said. "But I'm hoping that's not the case."
Wendy Block, vice president of government affairs for the Michigan Chamber of Commerce, which endorsed Whitmer's opponent for governor, Tudor Dixon, agreed.
"We know we have to navigate it is a little bit different not having Republican control, but that's not just for the chamber," Block said. "For everyone who operates in Lansing, this is going to be a bit of a bit of a learning curve for some time."
Setting a policy agenda
One immediate task facing the Legislature is addressing the pending change in minimum wage and the tipped minimum wage. Both are set to increase on Feb. 19, with the minimum wage going to $12 per hour and the tipped minimum wage going to $10.80.
Voters approved increases — along with regulations requiring paid time off — in a 2018 ballot measure, but the Republican-led Legislature stalled the expected increases. A Court of Claims ruling this summer said that the move was unconstitutional, then set February dates for the changes.
Business groups say they need more time to make the increases from today's $9.87 per hour minimum wage and $3.75 per hour for tipped workers, something Whitmer told the Detroit Free Press she's willing to consider.
Outgoing House Speaker Jason Wentworth, R-Farwell, said legislators may revisit the issue in their final days in December.
"I can see that come up in lame duck, absolutely," he told Bridge on Thursday.
Whitmer also has signaled she wants to expand the Earned Income Tax Credit for lower-wage workers.
She proposed the increase in her 2022 State of the State address, saying it would deliver an average additional tax refund of $150 to 730,000 workers in the state. The proposal went nowhere with the Republican-led Legislature.
The tax credit was cut to 6 percent in 2012 as Republicans overhauled taxes, including cutting the Michigan Business Tax. Since then, many business leaders and bipartisan legislators have advocated restoring the income-based credit to 20 percent for those eligible.
"There's going to be almost for sure a switch in orientation towards policies that help workers rather than employers," said Lou Glazer, president of the nonpartisan Michigan Future Inc. think tank, based in Ann Arbor.
Michigan already has targeted funding to some non-traditional areas of economic development, like workforce housing development and increased affordable child care, and more would be welcomed by business.
Block of the Michigan Chamber said the issues can bring business and labor together since "everyone agrees we have some room for improvement … (and) can come together for solutions."
Another looming issue are upcoming projects that may draw from the $1 billion Strategic Outreach and Attraction Reserve (SOAR) Fund. The incentive was created with bipartisan support last year and offers incentives to "transformative" developments, including electric vehicle battery production.
After three projects that promise to create thousands of jobs were awarded 80 percent of the funding, the state added another $640 million to the fund in September.
State Sen. Ken Horn, R-Frankenmuth, helped create the fund and said achieving support from both parties was important, Horn said, as it elevated Michigan's profile for the projects, which can employ thousands and typically seek incentive packages from multiple states.
"We really can't afford to let up on that gas pedal," said Horn, who is term-limited out of office Jan. 1.
Several projects need legislative approval for the amounts already approved by the Michigan Strategic Fund, the funding arm of the state's economic development program. Horn said he expects approval for those projects, and hopes projects already in the pipeline for funding will get signals that the state will retain the program.
Another part of SOAR is to fund site development so that industrial properties are vetted and "build-ready" when companies explore investments in the state.
That strategy, Horn said, is "a little more palatable to a Republican Legislature," so future funding could be uncertain.
But economic development is more than incentives, Horn said. The overall business climate matters, ranging from taxation to environmental regulation to education, with the potential for Democratic changes in policy to adversely affect the economy.
"My biggest concern is will the Legislature have the self-control to grow business before raising taxes or before it begins to over-regulate?" Horn said.
Whitmer and Democrats such as incoming Senate Majority Leader Winnie Brinks, D-Grand Rapids, said they are looking to cut taxes — such as eliminating the income tax on pensions — rather than cut them.
What's the vision?
Democrats are taking over as Michigan's business environment has slowly improved over the past decade.
Michigan's rank among states on 10 key measures set by the Business Leaders for Michigan has climbed from 49th in 2009 to 29th in 2021, and it still struggles to outpace growth in other states. Yet its highest rank — at 15 — comes from business climate perception.
A priority next step for Michigan is to focus on Michigan's workforce, said Jeff Donofrio, president and CEO of Business Leaders for Michigan.
He said, long-term, Michigan must improve college attainment of residents, (41 percent with an associate degree or higher, 30th in the nation) and median household income ($59,000 compared to $70,000 nationally.)
"Democrats have a chance to show that they can be bipartisan," Donofrio said. "They can prioritize issues that bring us together that help improve our economic competitiveness.
"Businesses follow talent," he continued. "And that is going to be the difference-maker, whether Michigan succeeds or fails, ultimately, over the next couple of decades."
Glazer, of Michigan Future, has maintained since before the Great Recession that state leaders need to stop thinking they'll fuel growth with tax incentives — which, for both parties, remain "very factory-driven" — and instead focus on education to spur more knowledge-based workers who, in turn, will attract new employers that will fuel statewide earnings growth.
"The debate we should have had (when SOAR was proposed) is whether putting $2 billion in transit was a better investment," Glazer said.
Economic development once meant low taxes and regulation, Glazer said. However, he said, "I think most companies now understand that's not enough. Talent is what matters most."
Tech Town's Staeber once worked for the Michigan Economic Development Corp. under former Democratic Gov. Jennifer Granholm and also is vice president for economic development at Wayne State University. He, too, is raising bigger-picture issues.
One example is jobs, Staebler said, since Michigan has about 200,000 unemployed workers and about 340,000 job openings.
"We don't need more jobs," he said. "We need more people to do the jobs."
Michigan needs to execute strategies to improve job quality, which in turn should boost communities and prosperity.
The state needs to be able to fill the jobs that require a college degree, like EV development, health care and tech-based financial services, he said, since other states already are fighting for them.
He said he hopes the next administration steers incentives toward professional and not production jobs. And that it continues small business investment and place-making improvements in cities, saying that both can attract workers and new employers — achieving the goal of economic development.
"We're at a serious inflection point," Staebler said. "We have to re-think what's possible."
— Jonathan Oosting and Lauren Gibbons contributed
Business Watch
Covering the intersection of business and policy, and informing Michigan employers and workers on the long road back from coronavirus.
Thanks to our Business Watch sponsors.
Support Bridge's nonprofit civic journalism. Donate today.
Only donate if we've informed you about important Michigan issues
See what new members are saying about why they donated to Bridge Michigan:
"In order for this information to be accurate and unbiased it must be underwritten by its readers, not by special interests." - Larry S.
"Not many other media sources report on the topics Bridge does." - Susan B.
"Your journalism is outstanding and rare these days." - Mark S.
If you want to ensure the future of nonpartisan, nonprofit Michigan journalism, please become a member today. You, too, will be asked why you donated and maybe we'll feature your quote next time!