Frustration and fear linger as Flat Rock confronts Ford factory's gas leak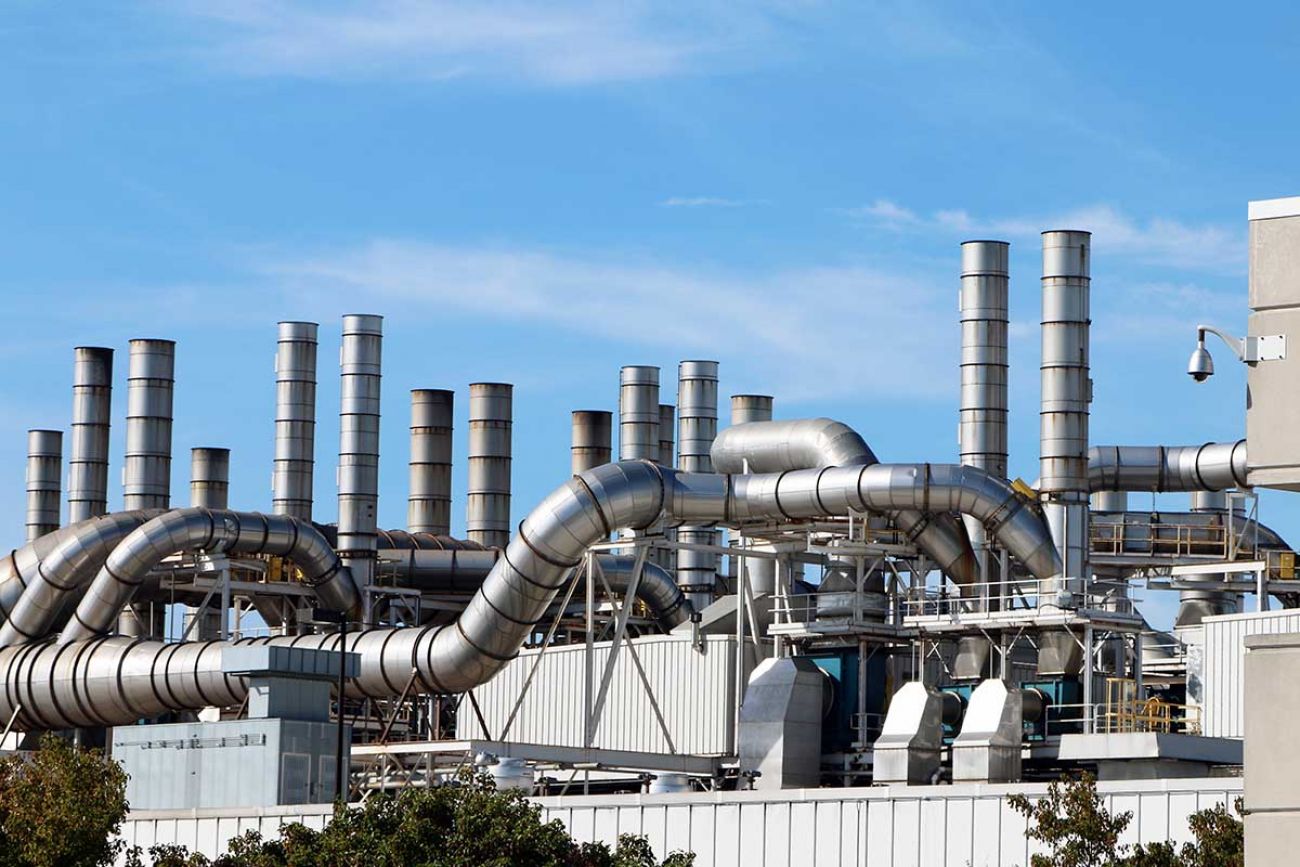 A leak from a gas tank pipe at the Ford Motor Company assembly plant is responsible for a state of emergency after the chemicals circulated into Flat Rock's sanitary sewer system. At least 1,100 homes have been recommended for evacuation. (James R. Martin / Shutterstock.com)
But so far, no one — from city council to the federal Environmental Protection Agency, and all of the state and county offices in between — has been able to pinpoint: How the leak happened without Ford immediately noticing; how an estimated 1,400 gallons of gasoline from an underground tank breached the city's sanitary sewer system; or how long it will take to learn what impact the chemicals, notably the carcinogen benzene, may have on nearby residents.
Related:
Residents have been told the immediate risk of explosion from the gas was drastically reduced by flushing sewer lines with water and fire-fighting foam. But public officials have not yet said when the roughly 1,100 homes and businesses under an evacuation recommendation will be tested for longer-term health impacts from chemical vapors — or when those who have chosen to evacuate homes can return.
In the meantime, the designated evacuation boundaries seem arbitrary to some residents, who say the lack of specifics is dampening confidence in public releases of information.
"They keep saying, 'Your area is safe,' over and over," said Aimee Grams, who lives a few blocks from the recommended evacuation area yet is staying for now with family in Livonia. "But can you give me tangible proof that our area is safe?"
Aimee Gram, Sean Scane and Aimee's daughter, Ava, have moved from their Flat Rock home until they feel confident they won't face risks from a recent gasoline spill. (Submitted photo)
Similar questions flowed Tuesday night as Flat Rock residents attended a regularly scheduled City Council meeting. The event was moved to Flat Rock High School after City Hall's parking lot turned into a crisis command center over Labor Day weekend.
More questions came from restive residents Wednesday at a virtual town hall — the second in a week — organized by Wayne County officials.
Flat Rock resident Chris Sulewski told council members this week he's been monitoring air quality in his home and followed protocols to seek help when an air-quality reading was concerning. But when he called, "I was told there was nothing they could do to help me," he said. "... That was unacceptable."
Much of the ire is being directed at Ford itself, whose sprawling assembly plant, which produces Mustangs, is practically synonymous with Flat Rock. Ford is responsible for just over half of the city's annual tax revenues and employs many of its residents.
Among the questions the automaker has yet to answer:
Why wasn't the leak immediately detected by plant workers?
Why did Ford initially underestimate the volume of the leak?
And how fully will the Dearborn-based company cover costs associated with the spill, from housing at least 500 families now living in hotels to reimbursing the city and county for staff time responding to the spill.
Ford officials said they get residents' frustration.
"We understand. We're the source of the problem," spokesperson TR Reid told Bridge Michigan. "And we've apologized … but it's not enough."
The automaker pledged $1 million toward the costs of temporary shelter in regional hotels, an effort led by the United Way of Southeastern Michigan, according to the city. More financial aid is likely, Reid says, as the company pledges to continue to cover expenses for the command center and for people's needs.
Some say that's insufficient to compensate for any potential impacts of the spill.
"For a hazardous spill of this magnitude … that $1 million — as far as I'm concerned, it's a start," council member Mark Maul said Tuesday.
"This thing is far from being done."
Still few details
The leak investigation unfolded slowly last week, after residents started to notice the odor of gasoline beginning on Monday, Aug. 30.
That day, the Michigan Department of Environment, Great Lakes and Energy received a call on its hotline for chemical spills, said Jill Greenberg, EGLE spokesperson. State crews went to Flat Rock on Tuesday to investigate the smell, and determined gasoline was moving through the city's sewer system.
Flat Rock's sanitary sewer system moves human waste through sewer lines to the South Huron Valley Utility Authority (SHVUA) and its wastewater treatment center. Going through the wastewater treatment process helped eliminate the contamination as the water with the leaked gasoline made its way to the treatment center. Yet it also created much of the risk for homes and other structures on the sewer line.
"Gasoline in a sanitary sewer system brings its own set of risks, particularly for homes along its pathway," said Rebecca Esselman, executive director of the Huron River Watershed Council.
Flammability was the immediate concern from the concentrations of benzene and other chemicals contained in the gasoline. Two years ago, when gasoline entered the sewer system in Lapeer, there was a bathroom explosion and sewer manhole covers were blown into the air.
EGLE's initial response in Flat Rock involved checking with "potential sources of the release, including Ford, a nearby gas station, etc. to check their systems for potential problems," EGLE spokesperson Hugh McDiarmid told Bridge.
The following day, Wednesday, September 1, "EGLE performed a pre-emptive walk through of the Ford facility as part of the investigation," McDiarmid said. "Nothing was observed by inspectors because …. (the leak was) underground."
That Thursday, Gov. Gretchen Whitmer declared the state of emergency, which authorized the Michigan State Police, Emergency Management and Homeland Security Division to coordinate state efforts, which by then included the EPA.
That same day, an anonymous tip led EGLE to return to Ford's Flat Rock Assembly Plant. When state regulators arrived at the plant, McDiarmid said, "Ford informed EGLE that it had discovered a leak after our (EGLE's) inspector had left Wednesday" and had just filed a report on the finding.
The leak was not at the site of the underground storage tank, but in a pipe leading from the tank to the factory, Ford environmental and safety officer Bob Holycross said at the virtual town hall Wednesday. Ford employees could "visibly see a crack in the pipe … and saw gasoline that had collected."
According to Holycross, Ford initially thought the leak was contained to the "pit" under the pipe.
However, after confirming a leak, McDiarmid said, EGLE investigated Thursday night from the tank basin, along Ford's complex on International Drive, to the nearby sanitary sewer manhole at Gibraltar Road and International Drive, and found the leak "was almost certainly the cause of the (city's) sewer contamination."
Finally, on Friday, Ford plugged sewer lines leading from the plant to the municipal sewer system. According to Ford spokesperson Reid, however, it remained unclear as of this Wednesday how the gasoline flowed from the leak into the city system.
"That's one of the things we're still trying to understand, because there isn't a direct line into the sanitary sewer," Reid said. "We're looking at the soil and the gravel … and trying to understand that."
Also unclear, said Holycross of Ford, is how long the pipe containing the gas may have been leaking before it was discovered.
Ford, meanwhile, has drained the 20,000 gallon tank, which holds unleaded fuel for the vehicles made at the factory, halting any further leaks, McDiarmid said.
Where was the monitor?
There are more than 500,000 underground storage tanks (UST) in the United States that store petroleum or other hazardous substances, with more than 17,000 of them in Michigan, according to state and federal regulators.
In a one-year period ending last September, roughly 200 releases from inspected tanks were reported in Michigan, including spills, overfills and physical or mechanical damage. About a quarter of the releases involved a breach in pipes.
Few details have been made publicly available about the storage tanks at the Flat Rock plant. What is known is that there are three: two 20,000 gallon tanks for unleaded gasoline, and one 7,000 gallon tank for diesel. All were installed in early 1987.
According to a spokesperson for the Michigan Department of Licensing and Regulatory Affairs, they were last inspected in February 2019, and passed.
"They're scheduled to have another in December," said Suzanne Thelen, communications director for LARA. "Depending on what happens with this, like if there's a repair, we may do it earlier."
Thelen said that with any underground tank "there are gauges that track how much liquid is in the tank, and that's the responsibility of the business or tank owner to monitor."
Ford has not yet explained how its monitoring system, if there was one, failed to alert plant officials at the time of the leak.
The greatest threat from a leaking underground tank is contamination of groundwater, "the source of drinking water for nearly half of all Americans," according to the EPA.
Esselman of the Huron River Watershed Council said the Flat Rock spill appears to bring little to no risk to the Huron River or Lake Erie, a drinking water source for Ohio and Michigan.
Greenberg, of EGLE, said the state took drinking water samples Tuesday and the South Huron Valley Utility Authority is checking influent and effluent at the wastewater plant to make sure no contaminants from the spill threaten surface or groundwater. Results for the drinking water samples should be available this week, she added.
Ford and Flat Rock
The Flat Rock Assembly Plant employs about 2,400 people at the 400-acre facility. A $66 million data and technology center was announced on the property in 2017. Then in 2019, the automaker said the site would get $850 million investment to make it home to the company's next-generation battery-powered electric vehicle production.
Ford is deeply invested in Flat Rock and is the city's largest taxpayer: Its main complex generated $2.067 million in property taxes this year, according to city tax data. The data center also paid $784 million, a reduced rate thanks to a tax break that will last through 2029.
Combined, Ford property tax payments account for about 51 percent of the $5.564 million the city is expected to collect in taxes this year.
While the automaker is deeply embedded in the community, there have been some regulatory dustups. Two inspections by EGLE's Air Quality Division in 2020 followed complaints about odors wafting into neighborhoods.
"We all kind of know the plant smells sometimes," said Gram, the resident. "It comes and goes. It's never a permanent smell."
EGLE issued violations on February 27 and December 18 of last year.
In both cases, "paint/solvent and booth over-type odors (were) observed emitting from the facility and impacting nearby neighborhoods," according to letters EGLE sent to the company. The earlier odor incident was deemed moderate to strong; by December, the odors were classified only as moderate.
Ford later submitted testing results to EGLE in August 2020, detailing concentrations of volatile organic compounds at the Flat Rock plant. However, the investigation into violations remains open, said EGLE spokesperson McDiarmid.
That was done, he said, "in order to see if further observations (during summer months) would result in additional violations to warrant an enforcement referral (and) to see what kind of complaints, if any, were received during the spring and summer. It appears we have only received a handful of complaints since last March."
Reid, the Ford spokesperson, said the company is prioritizing both the needs of people who live near the plant, many of whom work for the company, and also the state and federal investigation.
In the meantime, the automaker has paused production at the plant this week while it continues to seek answers to the fuel spill.
"We're still trying to figure out why it wasn't apparent to us," Reid said.
There's no evidence yet of human error, he added, though "it's early to be certain about anything."
State health officials said they are close to shifting their investigation to screening for benzene and other chemicals within homes, said Kory Groetsch, environmental public health director at the Michigan Department of Health and Human Services. Many of the buildings with likely detections will be located in the neighborhood south of the factory, he added.
Scheduling for the screening could begin this week, Groetsch said, for an undetermined start date. No other detail on when people can return to their homes was available, he said, adding, "It's not days."
Health officials said Sunday that initial reports suggest the level of benzene in the sewage was 6 parts-per-billion (ppb). Measuring the air quality may be difficult due to benzene evaporating quickly; it also leaves the bloodstream quickly, according to the federal Agency for Toxic Substances and Disease Registry. Still unclear is what the vapor concentration may have been inside homes, and for how long.
For comparison, the EPA estimates that 10 ppb benzene in regular drinking water or exposure to 0.4 ppb in air over a lifetime could cause a risk of one additional cancer case for every 100,000 exposed persons, according to the ATSDR.
The state said "(b)reathing in higher levels of benzene can cause people to feel sleepy or dizzy, have headaches, vomit or have a rapid heart rate. Both long- and short-term exposure to benzene can increase risks of cancer, cause blood problems, and harm the immune system. Contact your healthcare provider if you have symptoms or health concerns, or if you believe you may have been exposed."
Flat Rock residents in the two boundary zones identified as areas of concern should still be able to access hotel vouchers through the United Way's 211 phone line, Mayor Mark Hammond said Tuesday. They'll be good for a week, but Hammond said he believes that they'll last longer.
But even as someone on the front line of the gas leak emergency, Hammond said he can't give the answers he knows residents want to hear.
"I have not received any information on (when environmental experts will be) clearing homes (so people can return)," Hamrick told Bridge Wednesday morning.
He said neither he nor the city has data from the testing so he can show the numbers to concerned residents.
And he doesn't know what's next with cleaning up the Ford property.
However, council voted Tuesday to get the city attorney involved with the communication with Ford.
And, Hammond has said, he's thankful for no reported deaths or serious illness.
"This is a very trying time," he said. "It's a monumental task."
Business Watch
Covering the intersection of business and policy, and informing Michigan employers and workers on the long road back from coronavirus.
Thanks to our Business Watch sponsors.
Support Bridge's nonprofit civic journalism. Donate today.
Only donate if we've informed you about important Michigan issues
See what new members are saying about why they donated to Bridge Michigan:
"In order for this information to be accurate and unbiased it must be underwritten by its readers, not by special interests." - Larry S.
"Not many other media sources report on the topics Bridge does." - Susan B.
"Your journalism is outstanding and rare these days." - Mark S.
If you want to ensure the future of nonpartisan, nonprofit Michigan journalism, please become a member today. You, too, will be asked why you donated and maybe we'll feature your quote next time!