Grand Rapids avoids office vacancy worries plaguing other Michigan cities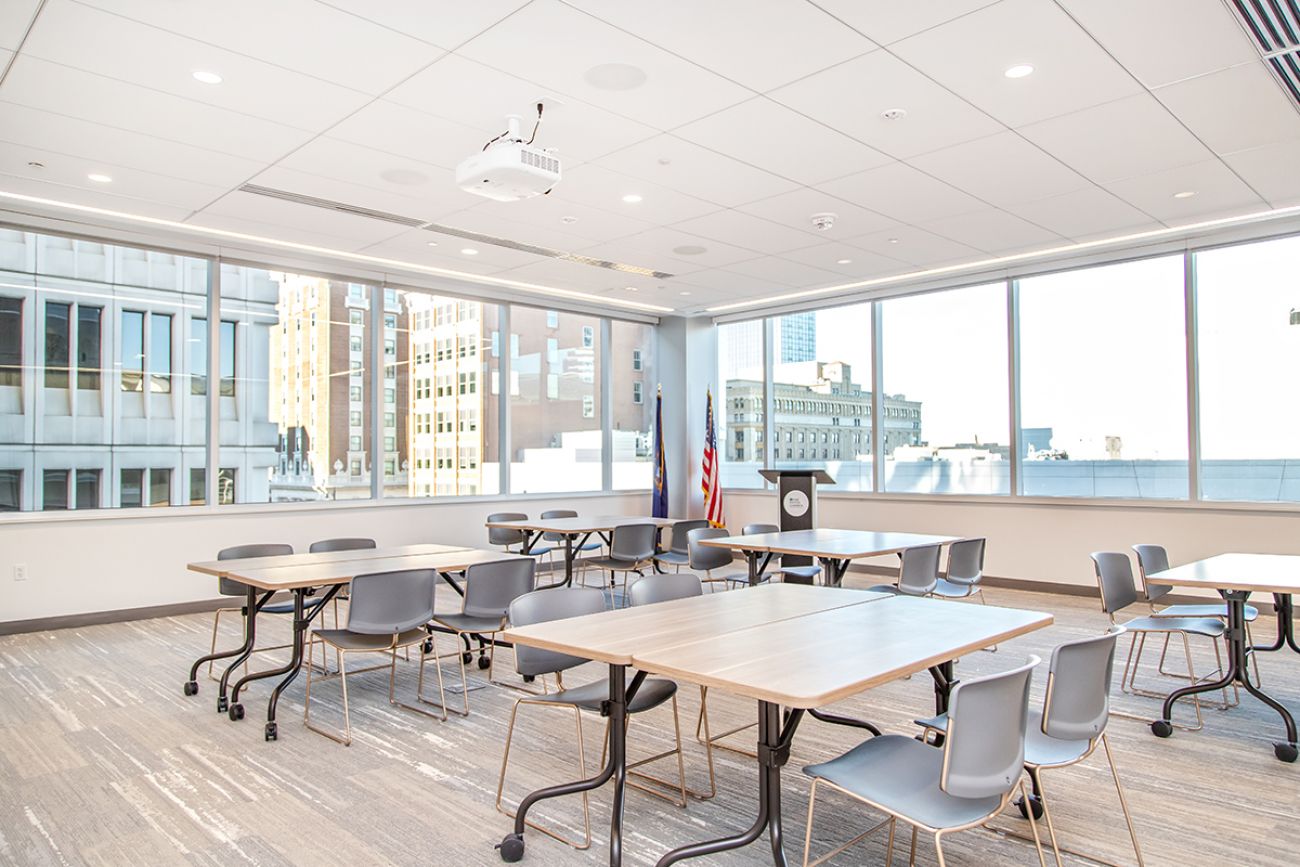 The Grand Rapids Area Chamber of Commerce is expanding its downtown footprint — and changing how it uses its space. Instead of staff offices, the chamber is creating more shared work rooms, including for members. (Courtesy photo)
Office vacancy rates in the Grand Rapids area are lower by half than in other large metro markets in Michigan
The area's job market, downtown and proximity to Lake Michigan make it attractive to businesses
Businesses in Michigan and across the U.S. are trying to gauge future office needs as workers seek more flexibility
---
GRAND RAPIDS—HOLO Footwear explored cities in Michigan, Oregon and North Carolina for its headquarters, but made a decision in June after touring just a few potential offices in downtown Grand Rapids.
The sustainable shoe manufacturing startup that sells to national retailers like REI and Nordstrom moved in three employees one month later, and plans to add more staff and set up a showroom.
"What really sold us were all of the windows," Yuri Rodriguez, president of HOLO, told Bridge Michigan.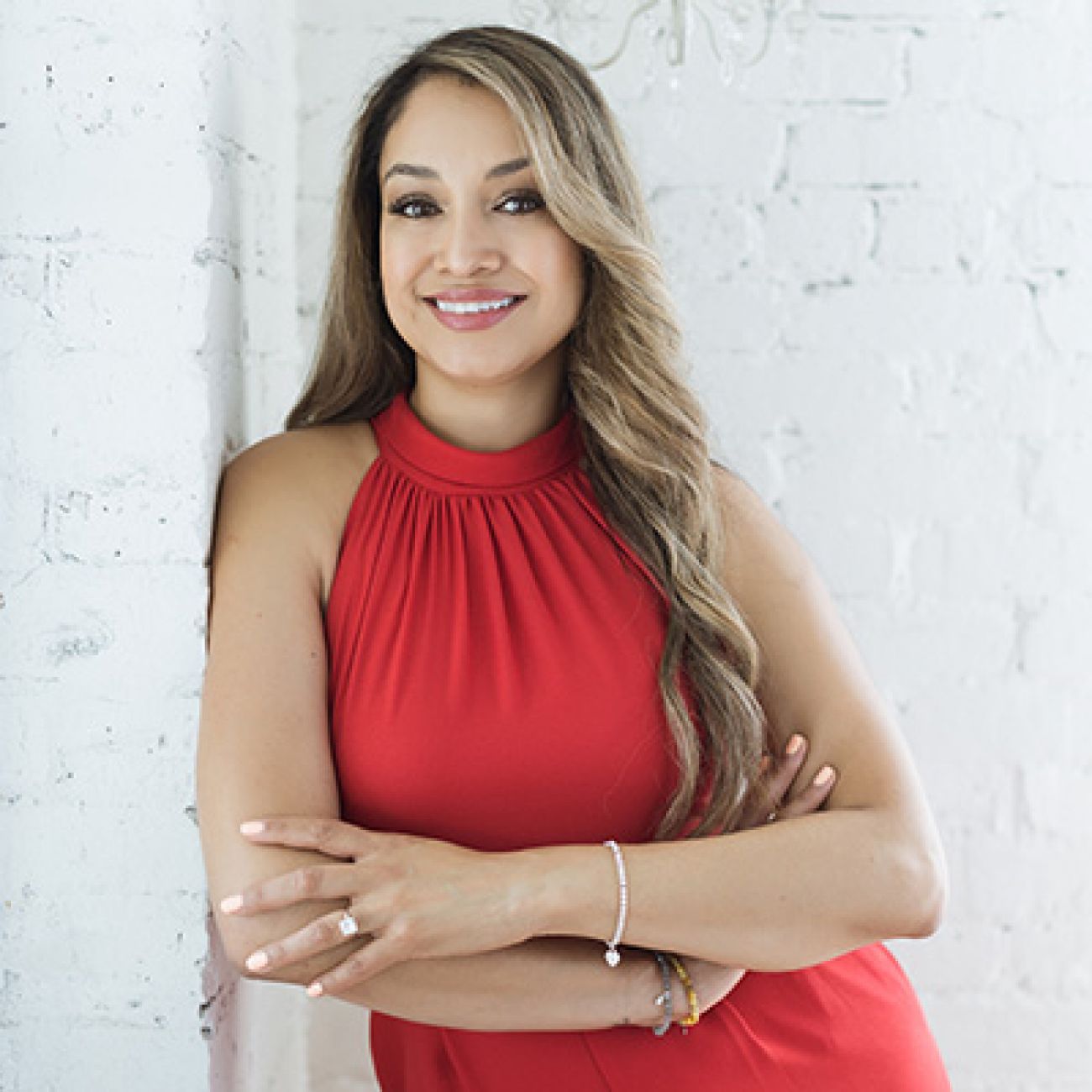 Yuri Rodriguez is president of HOLO footwear, a sustainable footwear startup that just moved from Portland, Oregon to Grand Rapids. (Courtesy photo)
The two walls of windows in the 2,100-square foot bi-level office in the historic CWD Building located between Van Andel Arena and the Grand Rapids Art Museum give the company a view of a city that is unique among the state's significant business districts.
Related:
Data from the second quarter of the year shows Grand Rapids is holding its own amid widespread industry doubts about the future of office spaces, showing significantly lower vacancy rates than state and U.S. averages.
"We really have the opportunity to outperform because you can have a pretty cool urban experience here," said Sam Cummings, managing partner of CWD Real Estate Investment, which owns and manages about 1.5 million square feet of office space in the region, including HOLO's downtown office.
"The amenities that are in downtown Grand Rapids make people want to come back to work, which is part of the game today," Cummings said. "You have to create spaces where people want to be."
About 25 percent of the Grand Rapids office market is concentrated in downtown and nearby blocks. The overall market stretches to several key business corridors in the state's second-largest city: areas to the southeast, including the airport, as well as to the north add millions of office square-footage to the greater market, which totals 41.3 million square feet, compared to more than 100 million in metro Detroit.
There, cities with significant office buildings like Southfield and Troy are struggling with vacancy rates approaching 30 percent, while the overall metro Detroit market was nearly 23 percent vacant at the end of the second quarter, according to data from Signature Associates. Estimates from Martin Commercial in Lansing say the state capitol's core business vacancy is at least one-fourth vacant.
In the Grand Rapids area, however, the vacancy rate stood at 11.7 percent in the second quarter, according to data from JLL, a Chicago-based real estate firm, offering a sign of optimism and business health for the overall market. (In 2019, before the pandemic, the area's vacancy rate was 9.9 percent, though the office market was then 2.4 million square feet smaller.)
The second quarter showed a net gain in office leasing of 265,000 square feet over the previous quarter.
"I'm definitely seeing things pick up," said Jeff Karger, senior vice president of brokerage at JLL's Grand Rapids office, adding that includes potential deals for larger offices. "So I'm very optimistic about where things are going."
Grand Rapids is a growing metro area but still mostly a regional business market. While some national tenants may be considering office space reductions, much of the leasing success so far this year is due to local clients expanding, Karger said.
One example is generic and store-brand drug maker Perrigo [NYSE: PRGO], which in June moved its North American headquarters from Allegan to the "Medical Mile" just north of downtown.
The deal is celebrated in Grand Rapids for the prominence of the office space, Cummings said. It occupies three floors atop a new building from Rockford Construction. The building has six other floors remaining to be leased.
Companies seek clarity on future of office work
Nationally and in Michigan, businesses of all sizes continue to gauge what their work space should look like after the pandemic drove an estimated one-third of American office workers to work remotely.
That prompted questions about the future of the office, as central business districts across the U.S. emptied on weekdays, and many — including building owners — wondered if the workers would ever come back. Companies, faced with fixed costs from office leases, could decide to downsize, or give up on offices altogether, to trim costs.
Many workers also learned that flexibility was important to them. Some are quitting when employers tell them to return to offices. With the U.S. unemployment rate low at 3.7 percent in August, businesses have to weigh the benefits of an office to their company cultures versus the risk of turning off valued employees.
"Uncertainty continues to cloud the market as organizations big and small consider the role of the physical workplace in their future," Plante Moran consultants wrote of the national office environment this year.
"A national trend has yet to emerge, but one will be revealed as leases expire over the next several years."
Michigan's second-largest city still has its challenges as businesses reevaluate how they use office space, and how much they're willing to pay for it. There have been some price declines, though they've remained under 2 percent so far this year, JLL's Karger said.
Some landlords, like Cummings, said it's not worth cutting a lease price while costs are increasing. "It makes no sense whatsoever," he said.
Many office tenants in Grand Rapids, especially those that moved to the city or expanded as it grew after the Great Recession, face decisions on spaces in the next 18 months, Karger said, since both five- and 10-year leases are common in the market.
Businesses in the region are not requiring workers to return to the office for five-day work weeks yet, Karger said, leaving the city still concerned about the future viability of the stores and restaurants that cater to them.
Karger said few businesses so far are seeking to change the terms of their lease or how much space they occupy
"I'm seeing very few lease restructurings or people trying to get out of the lease early," Karger said. "It's not significant. So everyone's paying rent (and) the landlords are making their payments to the banks."
Downsizing may seem less expensive when comparing lease rates, but there are other considerations companies face when making that choice, he added.
"Companies have to spend some capital to reconfigure their space," Karger said. "That it has to be worth it."
Office culture vs. worker flexibility
There are few common themes among the types of companies shopping for office space today in Grand Rapids, said Cummings of CWD Real Estate.
"The only thing that ties them together is if they have a culture of teamwork," Cummings said.
Companies looking for space in Grand Rapids today "are basically saying, 'If we're not together, then what our people are doing individually just becomes transactional.'"
Among offices expanding is the Grand Rapids Area Chamber of Commerce, which will be adding conference rooms to its offices at 250 Monroe Ave., NW.
The office's Work Cafe is open to members, as is the new space when it opens next year. The chamber envisions more companies using its space for training, off-site meetings and other events, while its 34 employees engage in hybrid schedules.
"The old office used to be 80 percent staff offices," said Andy Johnston, vice president of government affairs for the chamber. "Now 80 percent is for members to use."
The HOLO Footwear deal stands out in Grand Rapids because the company decided to move its headquarters from Portland, Oregon.
Rodriguez, the president, said several states offered incentives. But she said the state's $250,000 grant from the Michigan Strategic Fund (as long as HOLO meets hiring objectives) was just one factor in choosing Grand Rapids.
The job market, access to employees who can aid in design work, and the ability to attract workers to a downtown office and nearby recreation opportunities — like the Lake Michigan shore — also helped drive the decision.
While the office has just a six-person capacity now, HOLO, which celebrates its second anniversary in December, also plans to start direct-to-consumer online sales. Access to a third-party warehouse that could staff that operation also made the Grand Rapids area appealing, Rodriguez said.
Like many companies, HOLO also is looking at making its headquarters a flexible work space for hybrid schedules. The company has already hosted meetings for out-of-town retail customers, making the most of its natural lighting and open space to set up an area to display products.
"We don't really feel the need to have too much office space," Rodriguez said. "We feel like it's plenty of space for a while because some of us are going to be remote, anyway.
"But it really does set the anchor," she said, describing a sense of permanence that comes from the office. "We knew that it was important for us to have an actual location as an established business… even though we want to remain flexible."
Business Watch
Covering the intersection of business and policy, and informing Michigan employers and workers on the long road back from coronavirus.
Thanks to Business Watch sponsors:
Support Bridge's nonprofit civic journalism. Donate today.
We're not just a news organization, we're also your neighbors
We've been there for you with daily Michigan COVID-19 news; reporting on the emergence of the virus, daily numbers with our tracker and dashboard, exploding unemployment, and we finally were able to report on mass vaccine distribution. We report because the news impacts all of us. Will you please support our nonprofit newsroom?