Michigan businesses with hourly workers fret over continued pay hikes
Wages at a Traverse City McDonald's, near the shore of Grand Traverse Bay, were advertised at up to $21 per hour in spring 2022 ahead of the crush of tourist season. Wages have climbed at the restaurant chain, and many others, over the past two years. (Bridge photo by Paula Gardner)
Michigan businesses are watching the pace of hourly wage growth, as inflation ebbs but wages remain higher
They said they fear pay will continue to escalate, keeping prices high
The Fed, which meets Wednesday, shares the concern. Low unemployment is keeping the labor market tight, possibly extending inflation
---
Teenagers not yet old enough to drive now earn $14 per hour in many of the nine mid-Michigan McDonald's restaurants owned by Shawn Saputo.
That 40 percent pay jump from roughly $10 per hour three years ago is a sign of inflation and a dearth of available workers in the quick-service restaurant industry. The fight for low-skilled hourly employees remains fierce as these businesses continue to experience the steepest wage increases in the U.S. since the pandemic.
Saputo is wondering when the pace of wage hikes will slow.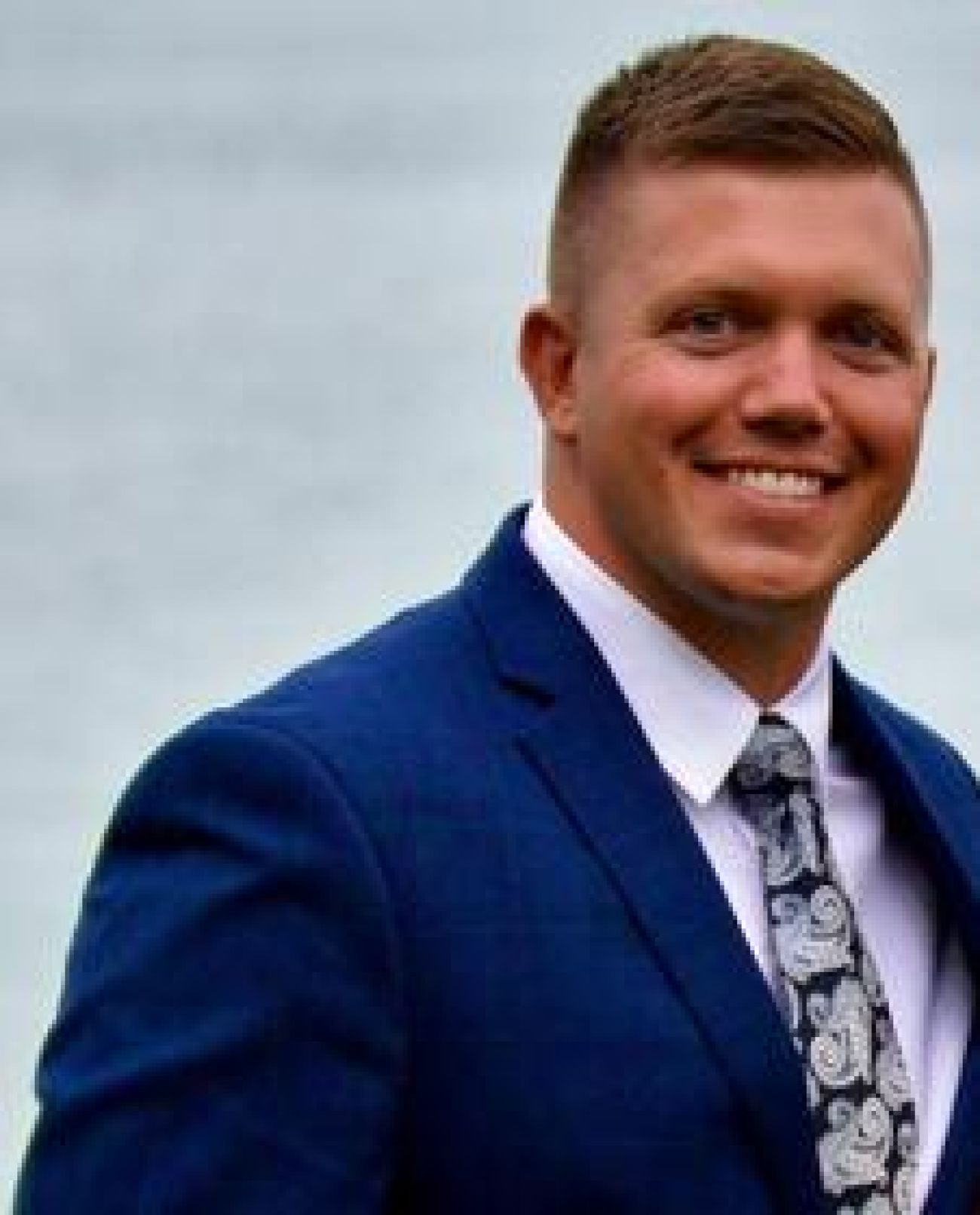 Shawn Saputo owns nine McDonald's in mid-Michigan, where some starting wages leapt 40 percent over four years. (Courtesy photo)
Related:
Fourteen dollars per hour is what some general managers once earned at Saputo's restaurants. But that was before the pandemic and the wave of government assistance for COVID-19-related layoffs. It also preceded the time when more Michigan's adults stepped out of the labor force, nearly doubling the workforce participation rate gap between the state and U.S. — and well before inflation hit 9.1 percent in June.
Today, pay for McDonald's GMs in Saputo's stores tops $25 per hour.
"Everyone got a bump in pay," Saputo told Bridge Michigan, describing how inflation and the tight labor market influenced labor costs, and not just for lower-paid workers.
"It's the right thing to do," Saputo said. "But at some point, when does that stop?"
The answer, he said, is one that many restaurant owners and other small business owners fear: "When you can't afford to pay employees."
As inflation starts to fall after a year of interest rate hikes to cool the economy, Michigan businesses — particularly those trying to hire low-skilled workers and raising pay dramatically to do so — now hope wage increases cool, too.
The Federal Reserve has the same goal, its leaders said over recent days as the Fed prepares to meet Wednesday to announce its latest move to stem inflation, which is likely to be another interest rate increase, though possibly just by 0.25 percent, the smallest hike since March.
Inflation grew nationally in 2022 at an annual rate of 6.5 percent, according to data released January 12. A series of increases in the interest rates banks use to lend to each other — and a basis for consumer loan rates — is credited with the year-end inflation drop from its peak.
But now the Fed is watching both inflation and the tight labor market — which is driving wage growth — to guide its monetary policy.
"We need to see continued improvement across various measures of labor costs … to bring inflation down," Christopher J. Waller of the Federal Reserve Board of Governors said on January 20.
The Fed's target is to return to 2 percent annual inflation, Waller said, noting that "a significant escalation in wage growth could drive up longer-range inflation expectations."
The latest move on interest rates will come after business owners and advocates across Michigan spent months fearing a court ruling that could have raised the state's minimum wage to $13.03 per hour, an amount equal to $27,102 for a 40-hour workweek. Instead, a Michigan Court of Appeals panel reversed a lower court decision, meaning the state's minimum wage rate will not change, though an appeal to the Michigan Supreme Court is possible.
While expressing relief about the decision, the bigger issue facing the business community is that inflation keeps pushing base wages higher, in turn pressuring pay rates across the spectrum, said Brian Calley, president and CEO of the Small Business Association of Michigan.
And as the wage scale increases, Calley said, higher pay "pushes costs up, which contributes to inflation, which hurts the very people you're trying to help (by raising the minimum wage)."
If wages continue to increase, businesses are likely to reach a point where they won't be able to keep absorbing costs or passing them along to consumers, he added.
Adding more automation, operating with fewer workers or making drastic changes to business models — including closing — are all steps that businesses could be forced to consider if the wage growth incline stays steep.
"You just can't get to a point where there's no such thing as an entry-level job," Calley said.
In his restaurants, Saputo said he feels that pressure. Across his industry — and others that attract hourly workers, from stores and manufacturers to service providers — operators are paying "a competitive wage," he said, so that they can attract workers. At Walmart, for instance, starting salaries now range from $12 to $18 an hour depending on location, with the company saying it will hike hourly pay again in February.
"(McDonald's is) not a minimum wage job anymore," Saputo said. "And we still have a hard time staffing."
Fearing more wage growth
Economists watch many factors during periods of high inflation, which is measured by the costs consumers pay for goods and services, including food, fuel and housing.
As people pay more, they form expectations for inflation's extent and duration, said Jeffrey Korzenik, managing director and chief investment strategist at Fifth Third Bank, during a business presentation in Grand Rapids in December.
"The persistence of inflation tends to create higher inflation expectations," Korzenik said. And the more ingrained inflation gets into the economy, the more workers expect to earn to offset inflation, creating an escalating spiral of wages and prices.
A small, two-month decline in inflation at year-end 2022 signals the potential for inflation to ebb, while raising hopes the U.S. can avoid the worst of that wage-price spiral.
Across the U.S., there were about 10 million job openings in the United States at years-end, compared to six million job-seekers.
The business community already recognizes the struggle of having way more openings than workers, and in many cases is responding with higher pay. As a result, Korzenik said, "what we're really concerned about is wage inflation."
At Golden Limo in Milan, south of Ann Arbor, business is more predictable after it shifted to a contract model from on-demand driving services, owner Sean Duval said. His chauffeured cars, shuttle buses and full-size buses are busy filling transportation gaps at the University of Michigan and for the Ann Arbor Area Transportation Authority.
Hiring has been difficult since the pandemic, Duval said. And wages now top $30 an hour for the highest-paid drivers, "in many cases double what we were paying in 2019."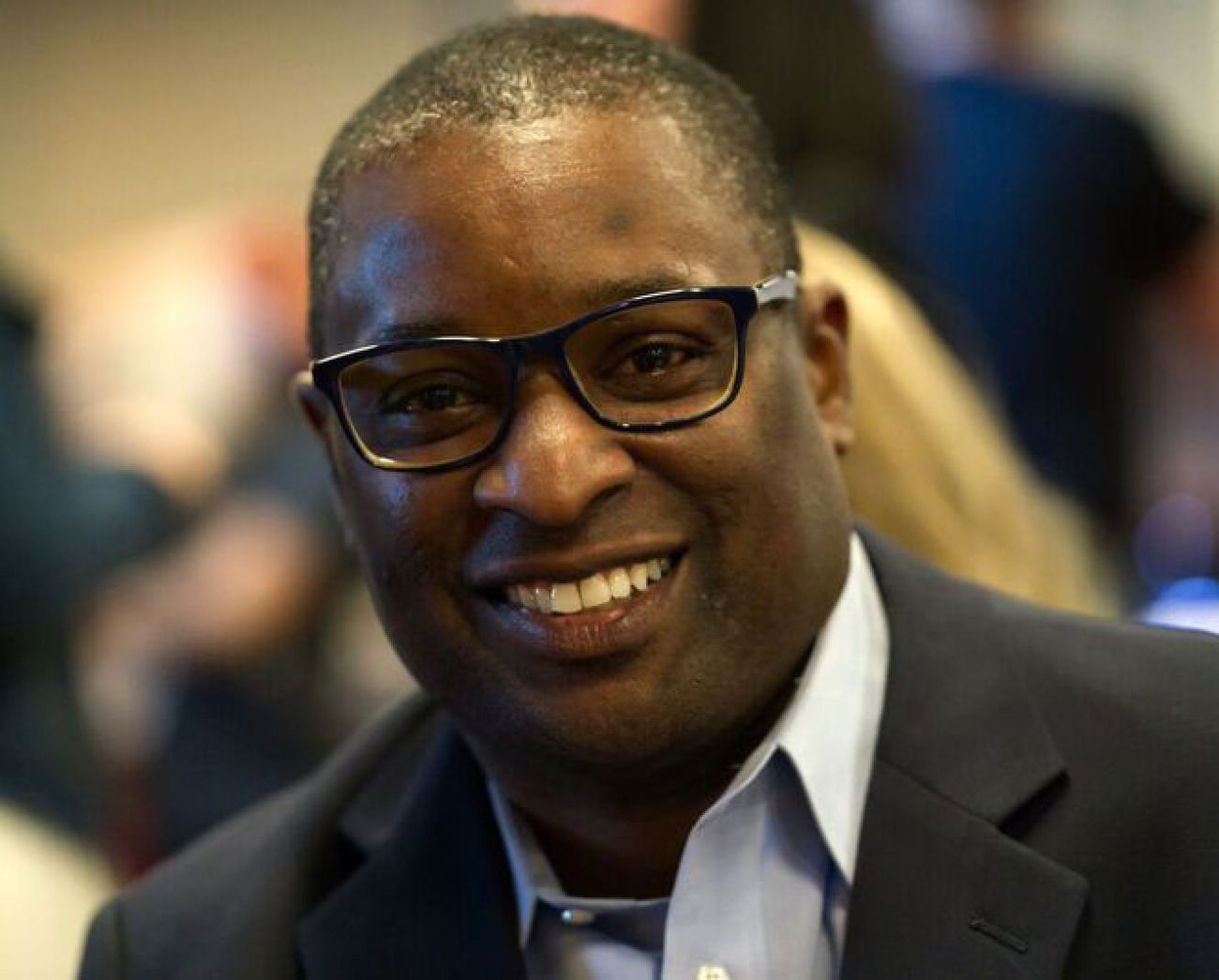 Sean Duval, owner of Golden Limo in Milan, said the business is paying some drivers a starting wage that is close to twice the pay rate in 2019. (Courtesy photo)
Michigan used to be considered a high-wage state, but average pay started to decline in the decade before the Great Recession, said Don Grimes, economist at the University of Michigan. Part of that is attributed to the loss of manufacturing jobs, which were replaced with lower-paying jobs, he said.
Then from 2010 and 2016, real wages in Michigan remained flat. But then they started to increase, Grimes said, as "labor markets got tighter and the unemployment rate started to shrink …eventually getting to 3 (percent)."
In Michigan, the median wage was $45,190 in 2021, compared to $58,260 nationally. But, Grimes said, "Inflation took off at the end of 2021, and it has been running faster than wage growth."
The earnings of most workers aren't keeping pace with inflation. Now the average wage in MIchigan is $30.84 per hour, an amount that, when adjusted for inflation, is what people earned in 2019. "(The only) people who've had real wage increases are at the bottom of the pay scale," Grimes said.
Ten years ago, wages for lower-skilled workers were increasing 0.9 percent, compared to 2.2 percent for all workers.
By November 2022, however, lower-skilled workers, many of whom remained in high demand after the pandemic, had the highest wage growth, at 6.7 percent.
Overall, U.S. wages rose at an annual rate of 6.2 percent in late 2022, the same pace as inflation, showing how the pressure at the low end of the wage scale also influenced employers of more highly skilled workers paying higher wages, too.
Businesses across the spectrum in Michigan have had to reconsider their wage structure. Grand Rapids software company Atomic Object, for example, said it raised pay three times in a year to keep pace with the national demand for its employees.
David Robb, owner of Express Employment Professionals in Grand Rapids, said his customers — many of whom are looking for unskilled hourly workers for production jobs — now pay a typical base pay of $16 per hour. From January 2020 to December 2022, many increased their wages by 22 to 25 percent.
Job-seekers, he said, "are probably not going to accept a job under $16 per hour and probably will get that rate or higher somewhere else."
But because of price gains, the perception is that more workers are increasing their standard of living, but they're barely keeping pace with inflation. Most employers who balk at the increase have to consider that not paying the higher amount will reduce their chances to hire.
Wages not tied to productivity
Raising worker pay at Golden Limo hasn't resulted in a higher-skilled workforce, Duval said.
"The skill set of the employee didn't change," he said. "If you're going to invest more in salaries and wages, you'd want to have a great choice in who you're hiring.
"Instead, the same people are walking through the door," he said, maybe with little to no experience and hoping to learn on the job. Duval is willing to train. "But they're expecting their pay to be almost double."
That scenario is one of the pressures about pay and inflation that Calley said is among the most troubling today: Wages increases aren't resulting in productivity gains, and that's a problem for businesses. There aren't enough workers, but costs also are going up for supplies, transportation and rent.
"If you increase costs without any kind of corresponding increase in productivity, then all you do is add a cost to the system," Calley said.
Michigan's stagnant population and low labor force participation rate — which was at 59.9 percent in November, compared to 62.1 percent for the U.S. — means the state "is going to need higher productivity per worker no matter what in the future, just to keep the economic activity that we currently have."
That leaves business owners thinking, "I've got to have people that really know what they're doing," Calley said.
Solutions, he said, point toward education and job training, so that entry-level and low-paid workers are equipped to move into middle-income jobs. That will be important if a forecasted recession hits the country this year, and as employers adapt to a longstanding labor shortage — and potentially find ways to operate with fewer people.
"People who have high skills and people who have the ability to work hard and be highly productive are probably going to be able to fare (better) through any recession," Calley said.
Labor advocates say the boost in pay for lower-skilled hourly workers is long overdue, as a way to lift working Americans out of poverty.
"It is clear that tens of millions of essential and front-line workers are underpaid," said the Economic Policy Institute, a nonprofit think tank focusing on low-wage workers.
The beneficiaries of recent wage growth are workers in hospitality, child care and direct care. "Employers worked a bit harder to entice them back into jobs that had become less desirable during the pandemic," EPI said at year-end 2021.
In the meantime, business owners are making choices about how to keep pace with wages.
For Saputo, some of his McDonald's are the largest employers in small towns. In some stores, he said he is running higher labor costs and not passing the increase onto consumers through higher prices. In other markets, he might cut the number of workers along with hours to maintain profitability, which has dipped.
"These decisions are tough," he said.
Duval, at Golden Limo, weighs similar options to keep passengers in his vehicles.
"We're going to continue to try to maintain pace with where the inflation level is," he said. "There's only so far you can go (with prices) before people will decide to take their chances with Uber."
Business Watch
Covering the intersection of business and policy, and informing Michigan employers and workers on the long road back from coronavirus.
Thanks to Business Watch sponsor:

Support Bridge's nonprofit civic journalism. Donate today.
Only donate if we've informed you about important Michigan issues
See what new members are saying about why they donated to Bridge Michigan:
"In order for this information to be accurate and unbiased it must be underwritten by its readers, not by special interests." - Larry S.
"Not many other media sources report on the topics Bridge does." - Susan B.
"Your journalism is outstanding and rare these days." - Mark S.
If you want to ensure the future of nonpartisan, nonprofit Michigan journalism, please become a member today. You, too, will be asked why you donated and maybe we'll feature your quote next time!