Michigan jobs go unfilled when workers make more from unemployment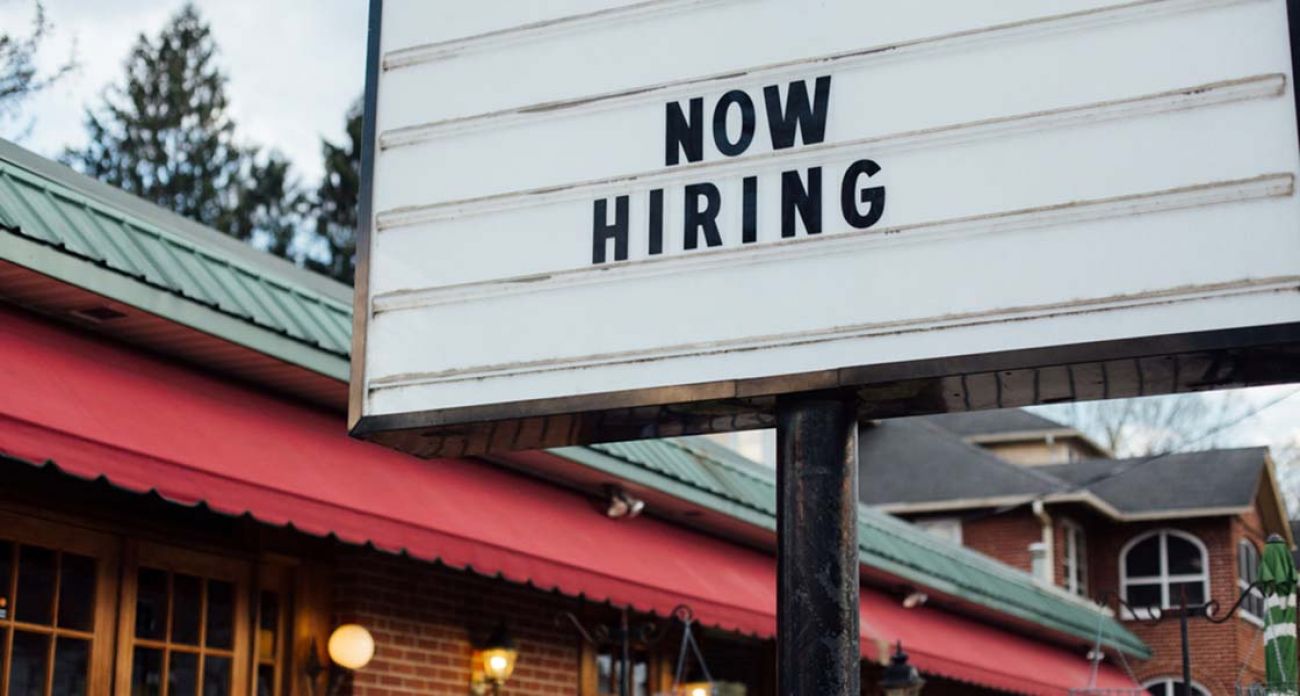 A curbside job fair near Grand Rapids on Wednesday tried to make it easy for 50 companies to fill open positions. Applicants could interview from their cars and in some cases might have been able to start work the next day.
"Right now we have 270 jobs that we could fill if we had the right people," said David Robb, director of operations for Express Employment Professionals of Wyoming, which set up the event.
Across the state in Bad Axe, Shaun Parrish would be happy to hire just a fraction of that number. Huron's Finest, her family's market, is struggling without enough workers. Parrish needs to hire at least four people just to cut back on 10-hour days and offer vacations to workers, deemed "essential" during the stay-at-home order. They got the independent store through months of curbside sales before it reopened just as summer sales exploded.
"We are still running at reduced hours at the height of our seasonal busy season," Parrish said. "We are having a difficult time finding anyone willing to come off unemployment.
"The frustration is, how do we get people back to work when there's really no incentive for them to?"
Michigan's unemployment rate hit 22.9 percent in April, and initial filings for jobless benefits show that 45 percent of the state's workforce has been touched by temporary or permanent job loss since March 15. Hundreds of thousands of them are still waiting for unemployment benefits amid the surge of applicants and a wave of frozen accounts amid a fraud investigation.
At the same time, some jobs — mainly low-wage or low-skilled positions — are going unfilled as the state allows most of its businesses to reopen to the public.
One reason: Temporary unemployment benefits that are higher than wages, creating what economists call a disincentive to seek a new job.
"You can earn up to $24 an hour and earn more in unemployment than in your prior job," said Michael Horrigan, president of the Upjohn Institute for Employment Research in Kalamazoo.
The situation is prompting employers to raise pay, some on a temporary basis, for new hires and among essential workers who may have worked longer hours or harder shifts during the pandemic.
In the meantime, jobless workers who are earning more than their wages face decisions through the end of July about whether they should continue to take the higher benefits and hope their layoff is temporary, or look for another job before the extra payment ends.
Horrigan recently analyzed Michigan's unemployment system and how payments to jobless workers compare to their lost wages.
Michigan workers applying for unemployment can be eligible for up to $362 in benefits per week if they earned $16.98 per week or more. Federal Pandemic Unemployment Assistance adds $600 to that through the end of July.
That means that workers at the top of the benefits scale would take home $962 per week until the federal benefit ends. Of the 700-plus job categories in Michigan for which Horrigan analyzed average pay data, workers in 64 percent of them would earn more under the existing unemployment benefits program criteria.
The average worker in this group receives an average of $898.61 weekly on unemployment, compared to $601.56 on their previous job," Horrigan said.
The more education a job requires, the less likely that jobless benefits will fill a wage gap, Horrigan said.
But for 82 percent of Michigan's workers in jobs requiring a high school diploma or less education, they're eligible to make more on unemployment than in their jobs, compared to 64 percent of all of Michigan's workforce.
"The number of people who are going to make more on [unemployment insurance] is heavily weighted to those with less education," Horrigan said. One example is construction laborers, Horrigan said, who make on average $17.09 per hour. With unemployment, 77 percent of them could make more money, he said.
The state's unemployment system was augmented by the federal CARES Act as coronavirus threatened the United States and both federal and state leaders set up safety nets for displaced workers. In Michigan, that included extending benefits from 20 weeks to 26 weeks. While the state's maximum benefit hasn't changed in 18 years, the federal move expanded it to part-time and contract workers.
"It was designed so that it's a maximum incentive," Horrigan said, "but there was no time to figure out all of the nuances for income protection."
Ultimately, the goal was to get people to stay home for prolonged periods of time to keep the virus from spreading "and make sure they can live and pay the rent," he said.
That goal was achieved for many people, Horrigan said, during the heat of the crisis.
"Was it perfect? Absolutely not," Horrigan said. "Will the incentive remain forever? No."
White House economic adviser Larry Kudlow said recently that he doesn't expect the $600 PUA payment to be extended beyond July 31. Some reports indicate it could be replaced by a back-to-work bonus.
But in the meantime, job openings are increasing in Michigan.
"We're seeing a big resurgence in hiring," said Robb. Express Employment Professionals, a national franchise, has operated in West Michigan since 1996, he said, and placed about 30,000 people in jobs since then.
Robb regularly works with an estimated 300 employers. His most recent openings are to fill mostly light manufacturing and skilled trades positions, along with jobs in warehouses and distribution.
The drive-up job fair was organized as recruiters tried to reach a lot of potential workers at one time, he said. A virtual job fair about a month ago resulted in 400 sign-ups, and the company is making it easy for applicants to drive into their parking lot, fill out an application and talk to a recruiter without leaving their car.
About 100 people showed up Wednesday. "At least a dozen have already been placed in jobs as of this morning," Robb said on Thursday.
Robb said he and his clients are used to a tight labor market, after Michigan's unemployment was around 4 percent in 2019. The hiring demand that started around the end of May is starting to push base pay rates up, Robb said, as employers realize they're competing with unemployment.
"Employers are adding $1- to $3 per hour to get people back right now," he said.
Parrish is also turning to higher base pay and raises at her family's market in the Thumb region of Michigan. Unlike a full-service grocery, it sells fresh cut meat, deli products and produce, and it's been a community staple for 35 years.
During the early weeks of the pandemic, Parrish said, "We got overrun with shoppers. It was complete madness."
The small store couldn't control the number of shoppers, so it started to limit sales to curbside. The shift was difficult, Parrish said, despite community support. At the same time, meat costs spiked and buying products became more difficult. Four employees left over COVID-19 health issues and child care, and three ended up deciding not to come back as the store reopened to shoppers.
Now, as she tries to replace that person and bring on summer help, employees and Parrish's family, including her father, Jim Cox, are working at capacity. They had to close on Sundays, she said, "just to give employees a break."
Now Parrish worries about losing other employees as the region's unemployed workers overlook the store's hiring signs or may be turning to larger employers, like the Meijer store opening soon nearby. She said the safety net was important this spring, but the dollar value seemed more suited to a bigger city than the small town with small businesses as employers.
"They were handed all this money," she said of the region's laid-off workforce. "It's way more than anyone could make in this area."
The longtime workers who kept the store going through the stay-at-home order receive overtime, funded through the store's Paycheck Protection Plan loan. Parrish describes them as loyal, and knows they're stretched thin. She worries, too, about what happens when sales level off in the fall, or the new big-box store takes sales away. The store isn't selling as much as it could this summer, simply because the staff can't handle more hours.
"They were considered essential," Parrish said, "but they're stressed out."
Tapping into Michigan's Work Share program is one way that the manufacturing industry is dealing with the unemployment disincentive to return to a job when a worker is called back to a job, said John Walsh, CEO of the Michigan Manufacturing Association.
Under the program, workers can come back at reduced hours and not lose the additional federal jobless benefits through July 31.
"Many, many of our manufacturers have put in the time and effort to bring their employees back with this plan," Walsh said.
It hasn't always worked, though. If a business didn't qualify, Walsh said, "there are some disgruntled employees when they come back."
Horrigan also said that the plan can help bridge the gap when calling workers back. It also signals that a job loss is less likely to become permanent, something that employees will value beyond the short-term financial benefit gain.
Michigan can expect to replace 75 percent of its lost jobs due to coronavirus by the third quarter of 2022, according to University of Michigan economists in a statewide forecast. If that's the case, unemployment will be higher than recent years, making jobs more scarce.
Robb said that's a reason for unemployed workers to consider looking for a job now that some companies are hiring. Many have struggled to get their jobless benefits as the state struggled first with a wave of applicants and then froze 400,000 accounts amid a fraud investigation.
"Unemployment is not guaranteed," Robb said. Getting a job before the end of July means "some security and there's not a gap in your work history. And you're not left with nothing when your unemployment benefits run out."
Business Watch
Covering the intersection of business and policy, and informing Michigan employers and workers on the long road back from coronavirus.
Thanks to Business Watch sponsor:

Support Bridge's nonprofit civic journalism. Donate today.
We're not just a news organization, we're also your neighbors
We've been there for you with daily Michigan COVID-19 news; reporting on the emergence of the virus, daily numbers with our tracker and dashboard, exploding unemployment, and we finally were able to report on mass vaccine distribution. We report because the news impacts all of us. Will you please support our nonprofit newsroom?