Michigan manufacturers want incentives, eye automation in pandemic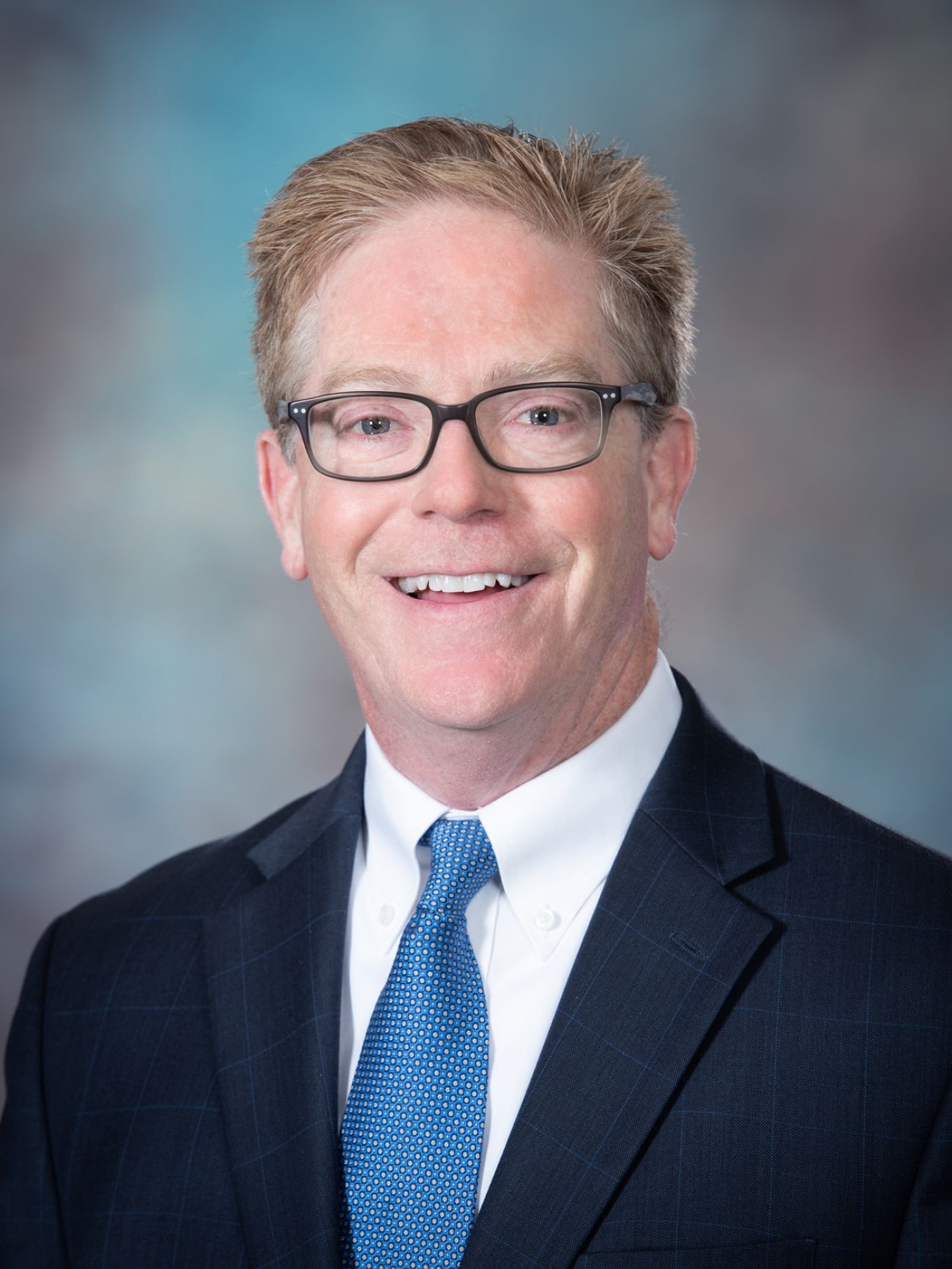 Michigan's manufacturing sector remains a driver of the state's economy, generating more than $100 billion in output. It's a major employer, too, with about 630,000 workers as of March, according to federal data. The sector represents about 14 percent of the state's workforce, and its average rate of pay is higher than the state's average of $58,000.
The Michigan Manufacturing Association, based in Lansing, represents nearly 1,700 of the state's manufacturers. It has been led since early January by President and CEO John Walsh, former state budget director and three-term legislator.
Members include companies in the automotive, aerospace, defense, agricultural products and health care industries. Coronavirus added a new dimension to representing the needs of all of them.
"Eight weeks into my tenure here, half of my members were shut down," Walsh said.
The MMA "pivoted quickly," Walsh said, offering 39 webinars and other resources to help Michigan manufacturers understand new changes and adapt so that they could re-engage their businesses.
Walsh recently spoke with Bridge Business Editor Paula Gardner about the state of the sector. Here are excerpts from that conversation:
What was your outlook for manufacturing as you started MMA leadership in January?
We thought it was going to be a good year. Solid, maybe with a little soft worldwide demand late in the year. Most experts in manufacturing nationally, not just in Michigan, were predicting a downturn heading into 2021. People were starting to prepare for worldwide slowdown at some point. After 10 years of growth, it's not a surprise. And if there was going to be a recession, it was going to be soft. It wasn't going to be a lost decade.
What changed?
COVID-19 is the biggest. None of us could have predicted that. At all. Related just to COVID was the response to COVID, (like) the various stay-at-home orders In Michigan and across the United States. The supply chain is solid, but it showed its fragility depending on how one state or even one country managed its businesses in terms of a full shutdown or partial.
The automotive industry's reopening in Michigan seemed to signal our first return to 'normalcy.' What are you seeing among suppliers and automakers since?
First, a fair portion of manufacturing was open nationally. We were a little more restrictive here … For those deemed essential, they were allowed to operate. They were developing many of the safety protocols that we have in place that made manufacturing a safe place to be. We're thankful that we had at least that opportunity to see how people were doing before a full ramp-up.
Demand is still there, but worldwide demand is softer than it was just three months ago. The world is recovering from the pandemic. We are seeing a good amount of orders. Our members are reporting they had a backlog that allowed them to get going fairly quickly. They see enough that they're feeling confident.
Here's the biggest difference: Three months ago, the biggest challenge was finding enough employees to fill the jobs that are open. That's not a challenge right now because many manufacturers have not called back everybody. If they ran two shifts, for instance, they're just down to one for the time being or they've reduced hours. They're just trying to deal with demand that isn't there as expected.
We haven't done a survey yet of our members, but on an anecdotal basis they feel that by year end or early next year, they'll be back to where they expected to be. We have a fair amount of confidence of that, barring another spike in COVID, or any related shutdown to that.
But people are cautious.
Among all of the changes coming out of coronavirus, what changes may be permanent for manufacturing?
Ongoing safety measures in the workspace. Manufacturing is inherently risky for the employee, so the industry has always been very good at risk mitigation. Now we have a new level of risk, and that's health. I think that will continue for a bit, with personal protection equipment and spacing.
One of the longer range impacts is perhaps an acceleration of something that's already been underway, and that's automation. If you're fully automated, then you're not so reliant on workers and whether they're ill or unwilling to work or can't work because of a law that says they can't go back to work.
How is policy changing to support manufacturing?
We support, as an association, a worldwide economy. Absolutely and without question. Many of our members have facilities all over the world and provide products to companies all over the world.
We saw some fragility in the supply chain, and there's a great deal of focus on the question: What industries and what parts might we want closer to home, to create more of a regional supply chain? Pharmaceuticals (is an example). There was a concern about securing the ingredients or final product from China early on in the pandemic. There are certain other items people might want closer to home, particularly in the defense industry and maybe high-tech industry. For Americans, that's an opportunity perhaps to grow our roots. It might be time to onshore some of that back.
There is going to be a space in personal protective equipment. A number of our members temporarily went into that business to cover the needs of the medical field. Some have had to move back to what they were making before the executive order, but some are staying with it and considering investments to continue.
Right now, almost 80 percent of what we use in this country in terms of masks, shields and gloves are made overseas. There's a strong demand and a strong desire to meet that demand in the United States.
Are you concerned about companies not being able to afford investment in automation?
Every company, no matter its size, needs to evaluate the cost and the return, and also the impact on employees. What's really evident in some of our smaller businesses that have 50 to 100 employees is that it's not only owned by generations of a family; the employees that work there are generational. So the decision is not just financial, but community-based and employee-based. I just think people will look at it a little more closely. Small or large, if you have a customer saying we expect you to operate and you rely on personnel that can't get to work for a number of reasons, you at least have to look at that.
What other financial pressures are you seeing?
Liquidity is an issue for a lot of businesses, small and large. If production ceased completely, like it did for Ford, General Motors and Chrysler or other automotive manufacturers, they had no income. They had obligations to their banks. They're working with their lenders. What I'm hearing from the National Association for Manufacturers, there might be some federal legislation to improve liquidity. Not hearing federal dollars, but perhaps additional guarantees from the feds to encourage private banks to give a little more time to their private manufacturing customers so they'll make it.
How many of your members weren't ready to reopen?
Everyone was basically ready. I would estimate it was very small. They were confident in their demand, enough to stay open even if they had to reduce staff or shifts. I can't think of a single one that was reluctant to open.
What are estimates of manufacturers that won't survive?
Nothing that is quantifiable.
How is Michigan positioned compared to other states?
We are in a healthier position than we were a decade ago, that's for sure. But we are still behind other states when it comes to incentives.
We like our tax structure the way it is. We'd like to have that stay in place. As a state, we've all been focused on infrastructure, and continued investment in our roads is necessary. That's good for the entire state, not just a single industry.
People know they can operate here, and we are as good or better than most states with our tax structure and regulatory structure. But some states have such excellent incentives that they may be a bit ahead of us as we see onshoring to bring it into their state.
We're working with the administration and with our legislature to find out what we can do in a tight budget year. It's a devastating year. So we're not looking so much for massive tax incentives as we are regulatory assistance to be safe — to protect our folks, protect our communities, protect our environment — but be able to do it with less regulations so we can say to folks, "This is a good place to do business."
Do you have examples?
We've suggested a delay in payments of amounts due for the Essential Services Assessment (related to manufacturing equipment) to give time for manufacturers time to recover from the shut down.
We've also suggested that personal protection equipment be exempt from sales, use and withholding taxes, and that payments for PPE be excluded from the ESA.
More suggestions are a tax credit for costs related to safety under the pandemic, and restoration of funding for Good Jobs legislation, providing much needed incentives for businesses to locate in Michigan. As the U.S. considers onshoring manufacturing, Michigan must establish itself as a competitive place in attracting new investment.
Do we have an employee base if a company moves to this state?
We have an improving employee base. We're probably somewhere in the middle of the pack. … I think we've been improving dramatically under both (former Gov.) Rick Snyder and Gov. Whitmer.
If we can get back to a somewhat normal economy — whatever it means — if we get back to production and people are confident and they're buying things, we're going to get back to the issue of employment readiness. We need to get people interested in the career of manufacturing.
What keeps you up at night?
[Considering whether there will be] another outbreak that is large enough to threaten our health-care industry again. That was why all of us leaned in and stayed home. We understood it was going to overwhelm our health care network. My sense is, it looks stable. At least right now.
The other impact, for Michigan, is I want to make sure we capture any growth in onshoring and PPE markets. We don't want to miss that. It's a big opportunity for growth for us.
We're not just a news organization, we're also your neighbors
We've been there for you with daily Michigan COVID-19 news; reporting on the emergence of the virus, daily numbers with our tracker and dashboard, exploding unemployment, and we finally were able to report on mass vaccine distribution. We report because the news impacts all of us. Will you please donate and help us reach our goal of 15,000 members in 2021?