Michigan retailers worry COVID spike will keep customers away. Again.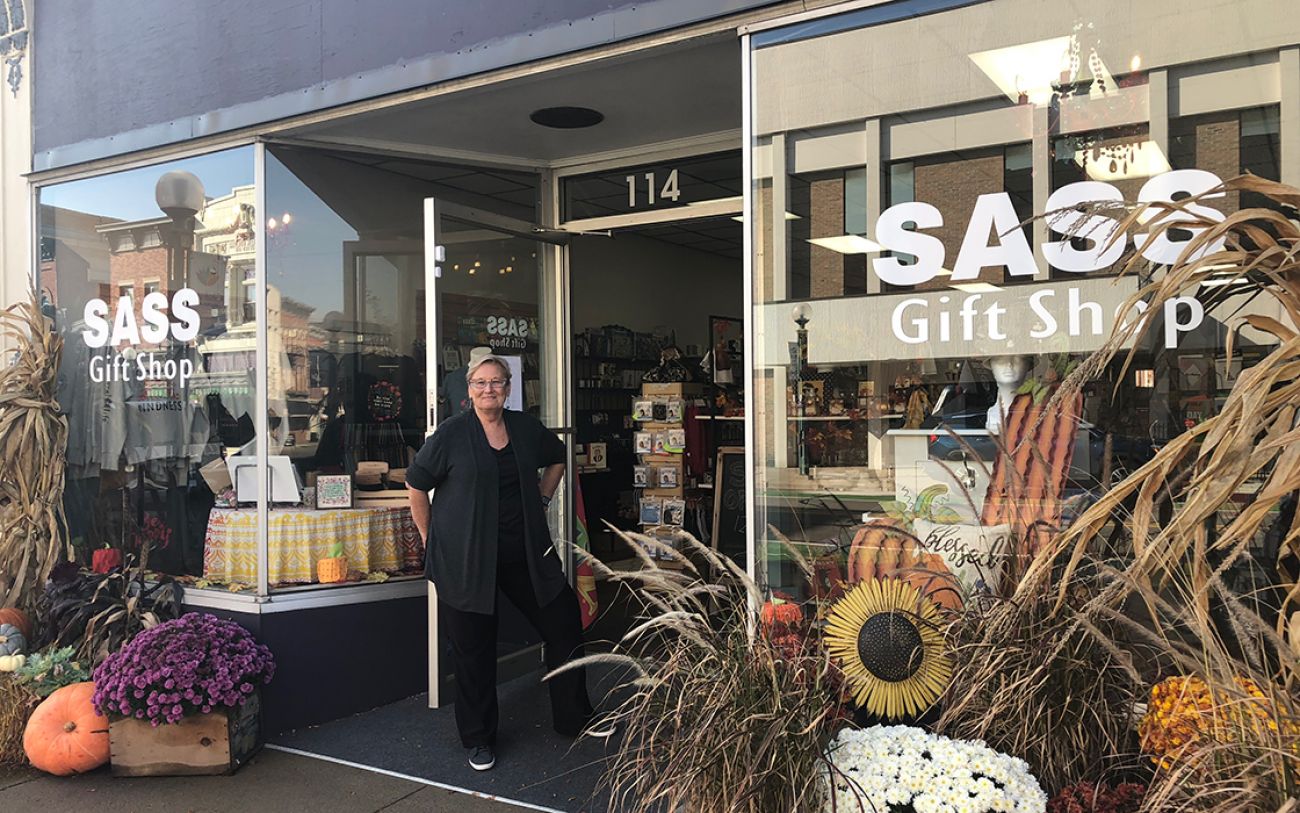 Bright-red cardinals herald the holiday season at Sass in downtown Adrian, where a new line of pottery, tableware and wall art soon will fill displays in the gift shop.
Owner Diane Rauser said she invested in the boxes of inventory because cardinals were her mother's favorite bird, and they "brighten my heart every time I see them."
But with her biggest revenue season still ahead of her, Rauser is getting nervous. Sales started out strong when the store reopened in early summer after a state-ordered shutdown due to the coronavirus.
More recently, as COVID-19 cases have grown in Michigan and reached levels that mirror the spring's peak virus spread, the number of Sass shoppers has declined.
"My biggest fear is not having any customers to buy it," Rowser said of the holiday merchandise she's bought for months.
And that comes with a bigger implication: "If I don't sell it, I'm not sure I can stay open."
Stores, restaurants and other consumer-driven businesses in Michigan have spent months trying to rebuild lost revenue since the pandemic surge last spring and work within state capacity guidelines to win customers back.
Je Donna Dinges, owner of Margaux & Max in Ferndale, still hasn't reopened her store since March. She remains concerned about the virus and spent the last few months building online sales for her resale boutique. She wanted to be looking forward to opening for the holiday season, which is fun for a fashion stylist.
Instead, her customers are "very, very nervous again. I'm hearing people saying they are hunkering down." Dinges' store will remain closed into 2021, while she still sells through Facebook – including live videos to display her merchandise.
Undetermined so far is how high Michigan's virus case count will get – and how far customers will curtail their in-person shopping, dining out and travel during this so-called second wave.
"A lot will be dependent on where general public sentiment will be," said Justin Winslow, CEO of the Michigan Restaurant & Lodging Association (MRLA).
Business owners and industry experts "are very cognizant of the creeping numbers. We know that impacts public confidence," Winslow said.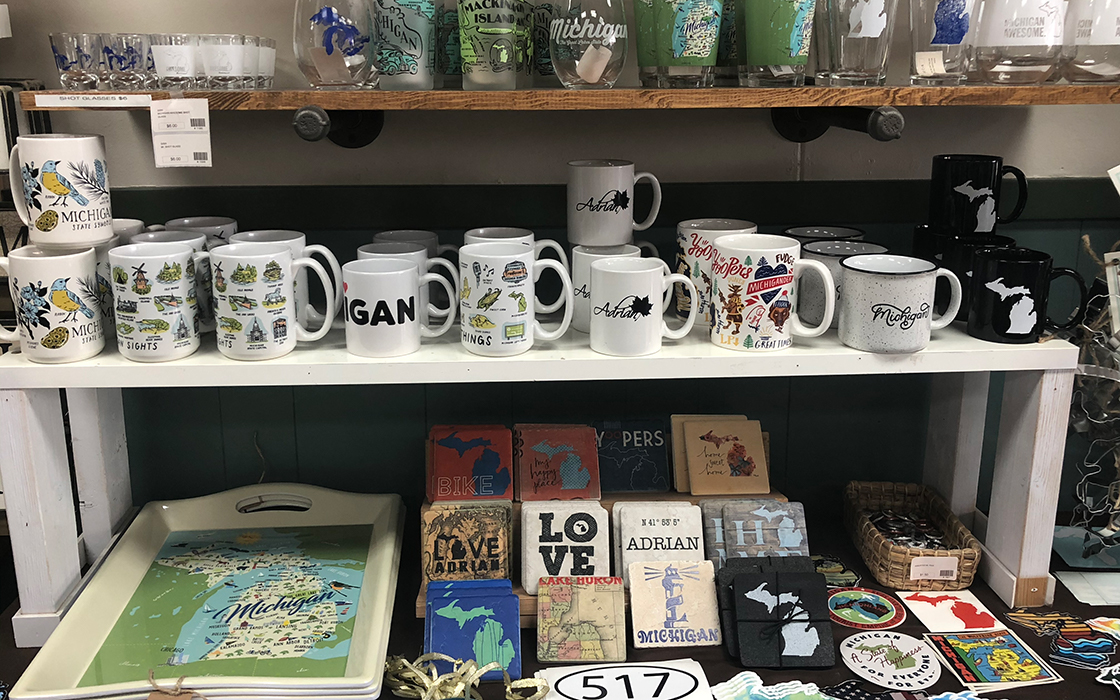 Bad timing
This fall's uptick in coronavirus spread was predicted for months. However, the escalation comes as many retailers are preparing for their holiday season, which may be their busiest months. National forecasts say holiday sales will grow about 1.5 percent this year to $1.14 trillion — more, they said, if consumers feel confident.
And for restaurants that added capacity for outdoor dining in summer, the coming winter already threatens their viability. A recent survey by the MRLA showed that one in five Michigan restaurants may not survive until spring.
Brian Calley, president of the Small Business Association of Michigan, said businesses had been focused for months on aligning their operations to rules set by the state.
Now they "are getting used to the idea that cases are rising substantially," Calley said. "Now we don't know what the coming weeks and months will look like."
While Calley said he does not expect another statewide shutdown, he is urging business owners to double down on making their businesses safe for employees and customers: masks, social distancing and hand-washing all help control the virus's spread. Knowing that's happening in a business, with other safety measures like enhanced cleaning, Calley said, can boost consumer confidence.
"I have confidence that business owners can do it," Calley said. However, it will require an intensity "higher than what was required to keep it under control in previous months."
Winslow agreed, especially as messaging from health officials increasingly warns of the risks of public places. One example is when Dr. Joneigh Khaldun, the state's top health official, advised people last week to keep masks on in restaurants except while taking a bite or a drink.
Michigan's restaurants have been the site of four outbreaks of two or more cases involving patrons, according to state data that counts 393 total outbreaks. Zero outbreaks affecting retail patrons have been reported.
Meegan Holland, spokesperson for the Michigan Retailers Association, said many of her members say customers have been comfortable about going into stores.
September was strong for Michigan's retailers, based on a monthly survey by the Michigan Retailers Association and the Federal Reserve Bank of Chicago's Detroit branch. On a 100-point scale, it climbed to 63.7 as fall started, compared to 48.1 a month earlier. Anything above 50 shows positive activity.
Retailers reported more sales increases this year than in 2019, when the trade association's survey came in at 42.7.
However, it's unclear whether the new spike in cases will change results for October and beyond.
Either way, the spike in coronavirus cases coincides with a retail industry message to start holiday shopping early, Holland said. Shipping delays and supply chain disruptions mean that people who wait may not be able to buy what they want later in the season.
One concern for Michigan-based stores is that people will turn in still greater numbers to online shopping, which increases its market share every holiday season. In 2020, it could reach $196 billion, or about 18 percent of all U.S. sales. Home delivery also increased during Michigan's stay-at-home order in the spring.
"We are hoping that people keep getting more comfortable with going into a brick-and-mortar store and doing their holiday shopping," Holland said.
The National Retail Federation predicts that U.S. consumers will spend $997.79 each on gifts, decorations and food during the holidays.
Keeping a significant share of that among stores based in the state is important for businesses, their employees and state tax revenue, Holland said. She's encouraging retailers to offer home delivery and build an online presence so that they can be active if people choose to stay home during the second wave.
Restaurants, meanwhile, are looking for any way to maintain dining capacity as coronavirus cases climb. Some want to invest in plastic glass to add barriers between tables, and the MRLA is hoping the state will allow an exemption to social distancing space requirements for restaurants that do that. Others are reminding customers about expanded carryout options, including cocktails to go.
"The uniform reaction is that the anxiety increases as you see [coronavirus] numbers that look a little more like spring than last summer," Winslow said.
The worst thing that could happen in the troubled industry, he said, is "decreased consumer participation."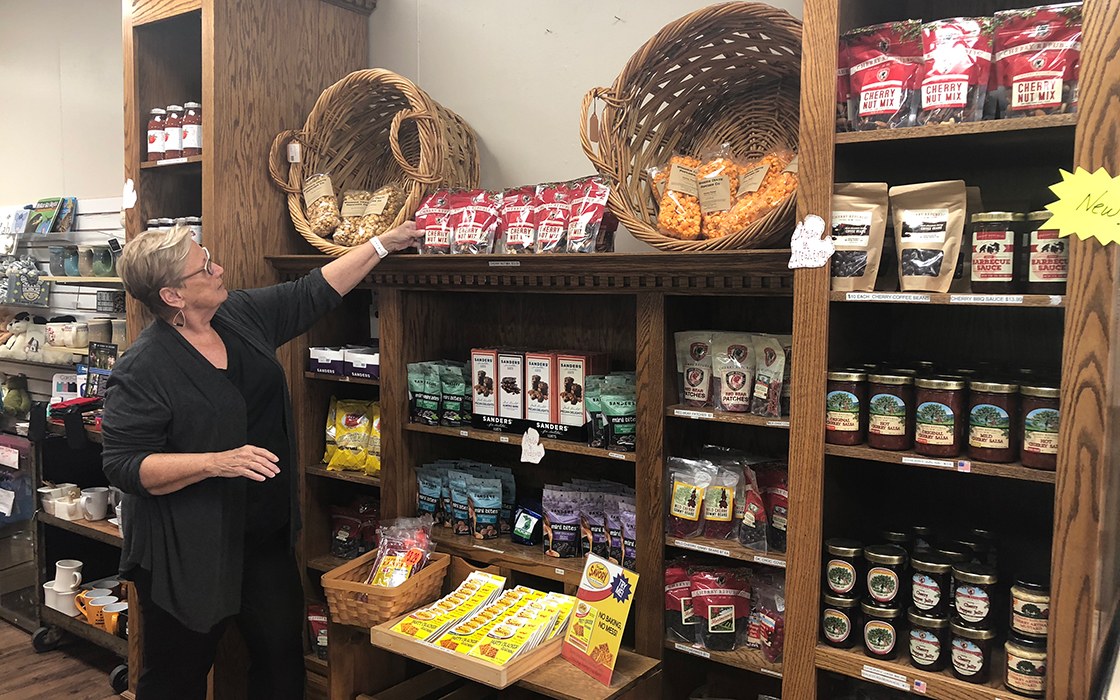 Tough decisions
Rauser, the Sass owner, has boxes of new merchandise stored under her displays, and she hopes soon to bring it out for holiday shoppers.
Creating displays and finding fun items to sell are among the joys she finds in running her store, which she recently moved downtown.
She received two grants this year, including a $5,000 matching grant from the Michigan Economic Development Corp. A second one replaced $3,000 worth of computers. And her landlord cut her rent by 50 percent.
Still, she said, "I'm very concerned. I make most of my money at Christmas."
Many shoppers used to come to the store when they visited the Croswell Opera House across the street. It will remain closed until early 2021. A nearby tea room, which had relied on bus traffic to the theater, also closed.
Many of her shoppers are older, which Rauser thinks may be a factor in declining traffic: People 70 and older face more risk of death from going out in public during the coronavirus.
Before the second wave, she'd changed some of her inventory to more items priced at $20 or less, "so people who are worried about finances could still come in and get Christmas gifts."
She also started a "new attitude" display in her front window, filled with items that – unlike some more blunt slogans elsewhere in the store – convey what she called "kind thoughts."
Rauser said she will know by January if she can keep the store open. Now she wakes up every morning, wondering if the number of shoppers will continue to fall.
"I don't know what it is," she said. "All of a sudden, there's no traffic downtown."
Facts matter. Trust matters. Journalism matters.
If you learned something from the story you're reading please consider supporting our work. Your donation allows us to keep our Michigan-focused reporting and analysis free and accessible to all. All donations are voluntary, but for as little as $1 you can become a member of Bridge Club and support freedom of the press in Michigan during a crucial election year.