Michigan town wonders what's next as factory closes and 125 jobs are lost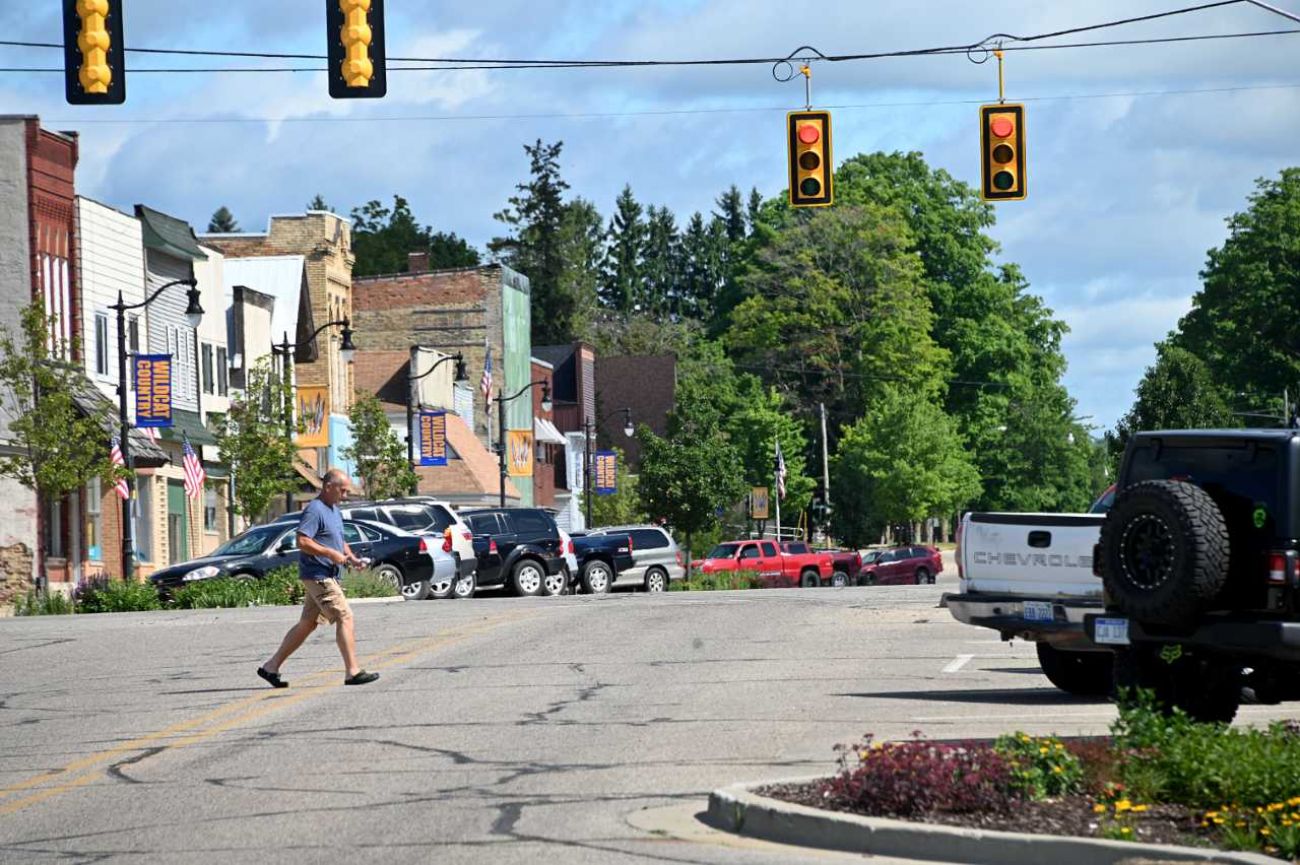 EVART—B.J. Northon dreams of new factories in his town's future.
They wouldn't have to be huge, like the former Evart Products Plant on U.S. 10, where he was one of 2,000 workers in the 1980s when he carpooled from Clare, a few miles west, before taking a job with the state.
Northon's vision centers on something closer to the size of Vitro Automotive Glass, the city's second largest employer, which announced it was closing this summer.
"I think it would be nice if three or four nice factories came in and supported 85 or 100 people in each of them," Northon said. With those numbers, workers in Evart wouldn't need to travel far to find work. The payrolls could support spending at other businesses in town, like the bookstore he runs with Ruth Ann Northon, his wife. And the young people in town who don't go to college could aspire to jobs in their hometowns.
"The kids grow up and move away," he said. "We need to find jobs that people can keep and settle down in."
But with Vitro ending production on July 17 and laying off its 125 employees, Evart is now taking a step backward after six straight years of rebuilding its manufacturing workforce from the depths of the Great Recession.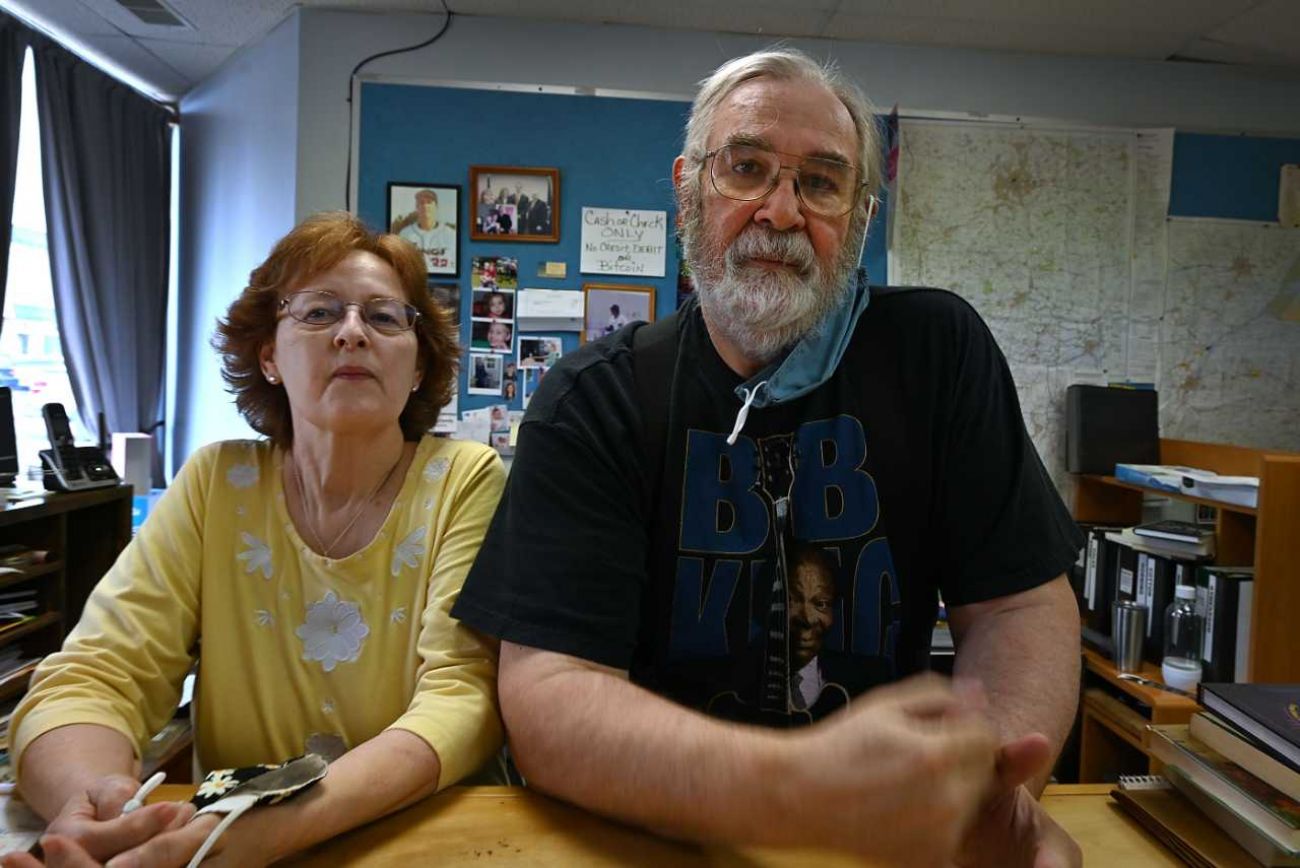 The United States saw a wave of temporary job losses at the beginning of the coronavirus pandemic. But now economists are starting to turn their eyes toward data indicating long-term job losses in communities where the closings will be permanent. Places like Evart, a town of 1,869 near Big Rapids, must now find another employer that could use the closed factory even as coronavirus threatens more economic uncertainty across the state.
Evart, Osceola County's second-largest community behind Reed City, is at a pivotal point.
Job losses at Vitro may not shake the regional labor market, with a wave of job openings at other facilities already starting to attract the displaced workers.
Yet Evart is described as a poor community. And it won't recover economically unless it can deliver on its plans — set in motion before the pandemic — to develop its industrial park, expand its airport and revitalize its downtown.
The city is located along the divide between the more prosperous southern part of the state and northern Michigan, "which has been economically depressed for a very long time," said Charley Ballard, an economist at Michigan State University.
Losing 125 permanent jobs at Vitro will hurt, said Dan Massy, a community development coordinator with Osceola County.
"We are a lot more manufacturing-based than your typical rural county," he said.
"It's something that we need to replace," Massy said of the plant.
Yet, Ballard said, "While we should do things to provide economic development opportunities in our rural areas, it's not easy."
'Not a lot of opportunities'
Evart is a regional destination for manufacturing jobs, pulling workers from nearby counties. Like much of Michigan, the city looks to the sector for stable employment, jobs that pay well for workers who don't need post-high school education, and positions that are created by the dozens when a factory ramps up capacity.
Back in 2001, Osceola County had nearly 3,000 jobs in its factories. By 2013, it had lost 68 percent of them. In comparison, Michigan lost 43 percent of manufacturing jobs from 2001 until its lowest point in 2009.
It was only last year that statewide manufacturing jobs returned to pre-Great Recession levels. However, that wasn't the case for Osceola County, which was still 216 positions short of 2007 levels as the pandemic unfolded.
Evart started the year with some optimism, but the coronavirus makes it hard, said Mayor John Joyce. He owned the 7th Street Coffee Co. on the edge of downtown and planned this spring to expand it into a restaurant. He closed it for good in July.
"There are a lot of people dancing a fine line right now," he said of other business owners.
Yet Osceola County didn't experience many temporary layoffs due to COVID-19 that extended beyond the state-ordered shutdowns, said Shelly Keene, executive director of Michigan Works! West Central. Her office works with job seekers in six counties north of Muskegon, from Lake Michigan east to M-66.
"It was pretty much business as usual there," she said of the county, with a population of 23,341 as of 2018.
The permanent job losses aren't mounting quickly, either. U.S. Marble, in nearby Mecosta County, laid off 150 people in January, with about half hired quickly by new employers. A Pizza Hut closed due to the pandemic. So did an event center, Keene said. But otherwise, the waves of layoffs felt in population centers around the state — at restaurants, tourism businesses, industrial sites ranging from small shops to AK Steel in Detroit — didn't overwhelm Reed City and Evart or the villages that make up the rural county.
Except for Vitro.
A glut of automobile glass
The automotive glass supplier, based in Mexico, told the state on April 8 that it planned a temporary shutdown due to COVID-19, but then had to make it permanent. Originally planning to close by June 30, it extended the closing until July 30.
Vitro plant officials did not respond to Bridge Michigan requests for comment, but it reported in a news release on June 2 that plants in Evart and Evansville, Indiana, would close this year. The company blamed coronavirus in a letter to the state.
Alan Bengry, a pharmacist in downtown Evart and chair of the Downtown Development Authority, said Vitro had planned to close anyway, even as it was running three shifts. A glut of automotive glass, priced low and coming from China, is changing the market, Massy said.
Manufacturers overall are not experiencing a lot of permanent closures so far this year, said John Walsh, CEO of the Michigan Manufacturers Association. Some have excess capacity, and may be running fewer shifts until they see demand grow. Some are consolidating operations into fewer plants. Automotive, in particular, is expecting lower sales this year, and that will be felt across the supplier base.
Michigan has learned to get nervous when that happens.
"The story of Michigan in the last 100 years is that it rode the wave of manufacturing with phenomenal success," Ballard said. "Since then, it's been kind of bumpy."
'A destination in Michigan'
The Muskegon River borders Evart to the east and then along its southern boundary, creating a natural point of pride in the community where fishing, parks and city-run campsites focus on nature. The groundwater also supplies Nestle Ice Mountain bottled water from a controversial deal with the state to pump from a well just outside of town.
"Residents want Evart to be known as a destination in Michigan," according to a 2017 report following community meetings as the city successfully sought to be a part of the state's Rising Tide initiative. "The vision describes crowded sidewalks downtown with a variety of restaurants, retail, and entertainment options, including a vibrant riverwalk."
It continued: "The residents want an Evart with little or no poverty and opportunity for all; a community where people pitch in to help the community and each other."
People who choose to stay in Evart "aren't coming here because they can make a lot of money," said Mark Buss, a lifelong county resident who retired from the community mental health department and now works as a success coach with Michigan Works! West Central. "They like the quality of life."
Yet poverty is a concern. The median annual household income in Evart is $25,396, and the poverty rate is 37 percent, according to U.S. Census data. The median house value is $66,900, and 64 percent of adults over age 25 did not attend college.
That's one reason a focus on job creation preceded the pandemic, even in early 2019 when Osceola's unemployment ranked 32 out of 83 counties.
The loss of manufacturing jobs stings in a poor town: Manufacturing wages in Osceola essentially have been flat since 2007, averaging $57,361 per year in 2019, but they pay more than many jobs in the community.
When describing what the layoffs in Evart will mean to the town, City Manager Sara Dvoracek calls the situation "shocking" and "devastating."
But many in the city also are quick to point out other job opportunities emerging, like Lume, a marijuana grow facility that hopes to add 150 jobs within the next year, said Joyce, the mayor.
The largest employer is Ventra, a division of Flex-N-Gate, which employed 984 at its auto parts molding factory on U.S. 10 when it acquired the closed Dean Foods dairy facility on the city's east side. Now across the two facilities it has over 1,000 workers and plans to hire 100, said Shelly Keene, executive director of Michigan Works! West Central.
Workers from Vitro who move to Ventra, a union facility, could see a bump in pay, Keene said: Production workers earned $10 to $14 per hour at the closed plant, compared to the starting wage at Ventra of $14.19.
But if they can't get a job in town, the dynamics change.
"There are not a lot of opportunities for jobs in Evart itself," said Lee Foster, a city resident, as he stopped at Hometown Hardware during a recent lunch break. "If you live here, you'll have to drive a little bit for a new job."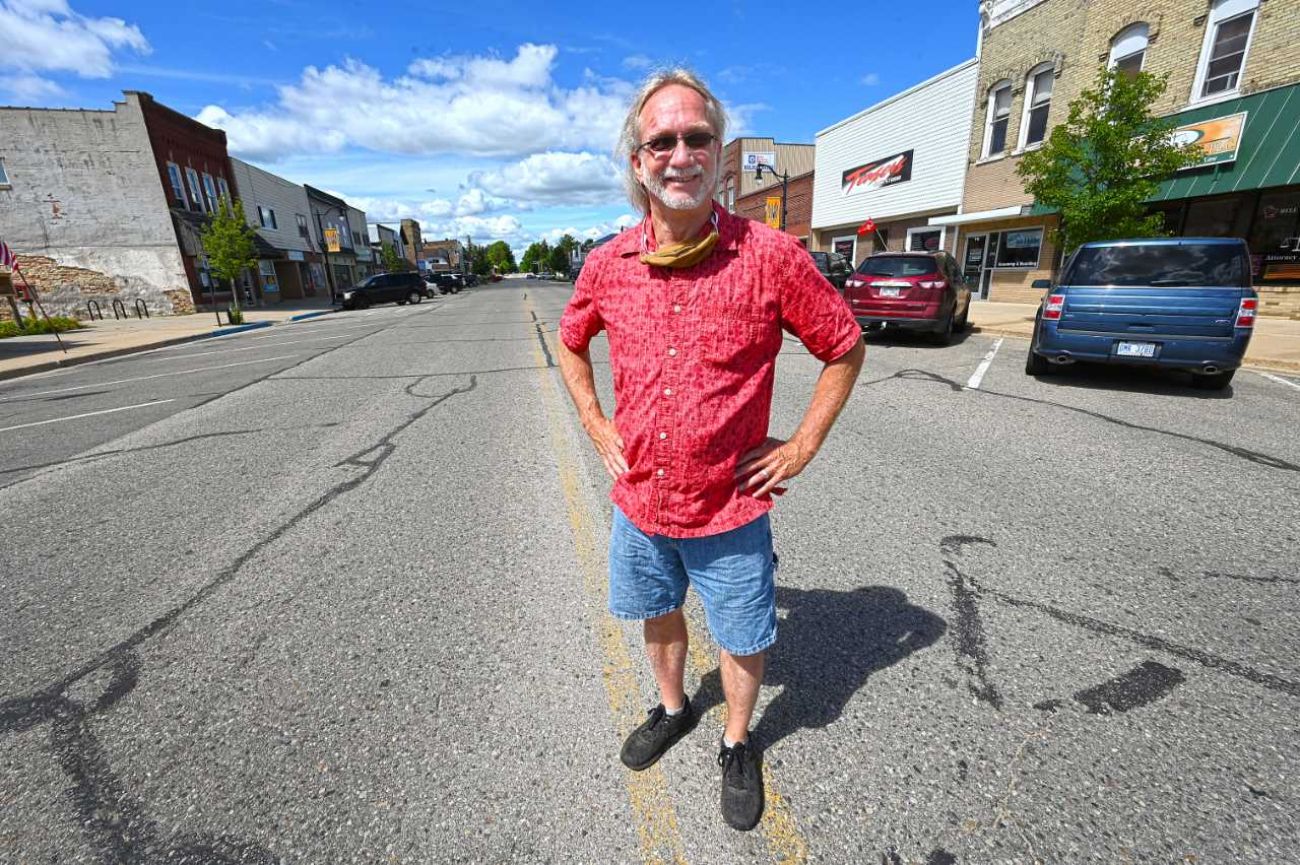 That, he said, will change a monthly budget due to commuting costs for people who can afford a car. And he doubts a new job will come with good benefits.
Only a couple of people in the city said they know someone affected by the closing when asked by Bridge. One was Foster. The plant closing, he said, "is definitely going to change people's lives."
Changes for the city's businesses also are likely, he said.
"It will affect the local economy," he said. "If they go to Big Rapids to work, they'll buy their things there, instead of Evart."
That concerns DDA leader Bengry, too. The owner of Holihan Drugs Store in the heart of downtown said the community has had to weather factory shutdowns before, including at least one at a previous incarnation of the auto glass facility. He's hopeful for a new owner when the building goes onto the market, but he remains focused on what downtown needs. The effort is helped by the state's Main Street Program to revitalize downtowns.
Vacancies dot the storefronts offering space for lease, though Bengry said most stores that were open before the pandemic have reopened. A quilt store is popular, as is a craft store next to the Northons' bookstore. A new antique shop recently replaced a bicycle shop. And the city is hiring a new DDA director.
Across the street from his pharmacy, Bengry sees hope in a barber pole. The city recently bought the building that once housed a barber shop and hopes to renovate it into retail incubator space.
"Our vision is to get some of the empty spaces filled downtown that are complementary to what we already have and make them successful," Bengry said.
"We're persevering."
'Like a lot of little towns'
Joyce showed off the city's new splash pad on a recent visit, following a drive from the former train depot that hosts community events and past newer ballfields funded by Nestle. Creating a family destination in a city park near the river is a point of pride in Evart, he said. There are already rail trails for hiking and snowmobiling, and lots of state forest nearby.
"We offer folks cool stuff," he said. "The style of living here is pretty neat."
The city was moving aggressively to add to its economic base as the pandemic hit.
One of the biggest short-term economic development goals is "to actively market available city owned properties for development," said Dvoracek, the city manager. That will include changing zoning for available lots in the industrial park to add commercial options along US-10. Officials hope the state Opportunity Zone designation, and potential tax breaks because of it, will help.
Other goals are keeping existing businesses — like Ventra, which got a 12-year tax abatement for its expansion — and improving downtown, like through code enforcement.
City funding was hit by coronavirus, as closed businesses used less water and sewer capacity, Dvoracek said. Some utility improvements were put on hold, and seasonal employees were furloughed. The campground didn't open. Now Evart anticipates drops from the Vitro taxes, which totaled $57,825 for real property this year and $10,676 for personal property.
As funding is available, the airport will get some attention. Adding tee hangers for airplane storage and fuel supplies will boost cargo capacity, Joyce said.
"Not many small towns can offer industrial and commercial sites with an airport in their backyard," the mayor said.
Focus is on the dislocated workers, too. Keene said her Michigan Works! Office is lining up opportunities for the former Vitro employees. They're all eligible for training programs that could pay for up to two years of classes. Shorter-term programs have potential, too, she said, like a six-week welding certification program.
"There's a wide range of opportunities for them," Keene said. People who want to start work immediately may find jobs at the GEO private prison in Baldwin, if they have transportation and are willing to work in the confined space during the pandemic. Tubelite in Reed City is a big employer, she said, with wages starting at $15 per hour.
While her husband hopes for new factories in Evart, RuthAnn Northon has her own wishes for its future. The couple lives above the store, and they're proud to be a part of downtown. They haven't sold enough books in about six years to make a profit, but they own the building, which helps. "We're the only bookstore for miles," she said.
The Northons came to Evart for work. They stay, RuthAnn Northon said, because of the community. They want the people who live here and those driving through — for work or travel — to stop and shop within the city limits so that the town can grow its economic ecosystem.
"We're probably like a lot of little towns," RuthAnn Northon said. "It's getting harder and harder."
Business Watch
Covering the intersection of business and policy, and informing Michigan employers and workers on the long road back from coronavirus.
Thanks to our Business Watch sponsors.
Support Bridge's nonprofit civic journalism. Donate today.
Only donate if we've informed you about important Michigan issues
See what new members are saying about why they donated to Bridge Michigan:
"In order for this information to be accurate and unbiased it must be underwritten by its readers, not by special interests." - Larry S.
"Not many other media sources report on the topics Bridge does." - Susan B.
"Your journalism is outstanding and rare these days." - Mark S.
If you want to ensure the future of nonpartisan, nonprofit Michigan journalism, please become a member today. You, too, will be asked why you donated and maybe we'll feature your quote next time!