Michigan unemployment: the latest updates on fraud, stop payments and more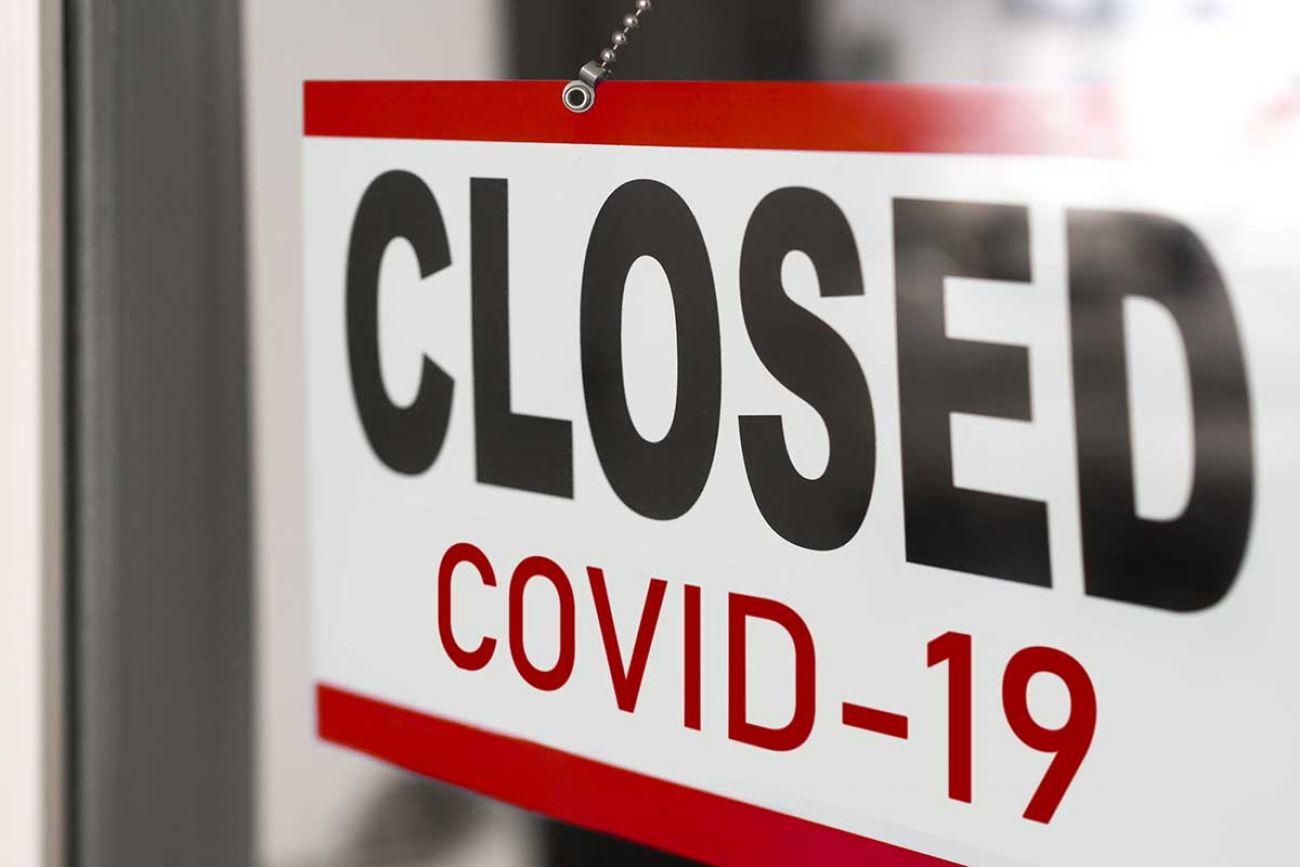 Questions also remain about how the UIA is addressing computer issues and customer service complaints amid the COVID-19 pandemic.
At the same time, some are asking whether this is the time to reform unemployment policy by permanently expanding the scope and duration of benefits.
Here are some of the latest updates about Michigan and its unemployment system.
The latest numbers show an uptick in new claims.
After a one-week slowdown in new unemployment applications, Michigan's initial claims jumped back up on Thursday. The latest data is from the week ended Oct. 24, when 16,073 people filed for benefits.
A week earlier, the number was 7,310, meaning there were 8,763 more claims.
But beyond weekly ups and downs, the number of so-called traditional unemployment claims in Michigan were 213,811 for last week, a decline of 35,942. These numbers include former full-time workers who filed under Michigan's regular unemployment regulations for benefits, which are paid through the Michigan Unemployment Trust Fund.
Another 590,025 continued claims were paid as of Oct. 10 under the Pandemic Unemployment Assistance plan, allowed by the federal CARES Act. These may be part-time or self-employed workers. Initial claims over the following two weeks totaled 11,665 and 11,559, respectively.
Lastly, the state had 8,486 people apply for extended benefits as of October 10. They are also available through the CARES Act for people who have exhausted 26 weeks of benefits (which were bumped up from 20 during the pandemic).
At least 2.3 million Michigan residents have applied for jobless benefits since March 15, collecting $25 billion in benefits during the COVID-19 pandemic. Nearly half of the state's workforce of 4.9 million has experienced some job disruption, ranging from furlough weeks to permanent job loss.
We don't know how many of those claims may be fraudulent – and how many claims will be put on hold until the state figures it out. Here's what we do know about fraud.
UIA Director Steve Gray told a state legislative committee link to letter last week that there are 185,000 people with active unemployment claims who are not receiving payments.
UIA is trying to verify the filers' identity or eligibility, Gray said. But about 111,000 are suspected fraud attempts, he added.
Since the pandemic began, the state has flagged over 500,000 claims for identity verification. Of those, 128,000 were found to be legitimate claims for unemployment and paid.
"The majority have not verified identity and represent likely impostor fraud cases," Gray wrote of the other 379,000 flagged cases.
Some flagged cases continue, he added, until a claimant verifies identity, or until the UIA investigations team or law enforcement determine fraud.
So far, $30 million has been recovered by Michigan from what the state said is likely imposter fraud. Officials took action to seize another $45 million.
More fraudulent filings – either using a false identity or a stolen identity – are likely if more federal dollars come to the state system, Gray said. Fraud spiked when $600 supplemental benefits were available through July 31, and again when $300 weekly was available in August and early September.
Also under investigation are duplicate payments. As of October 22, $1.3 million of $8.2 million made in duplicate payments has been recovered, Gray said.
Meanwhile, overpayments total $6.6 million.
Michigan's Legislature plans to ask UIA Director Steve Gray more questions about its operations
Michigan experienced months when thousands of people reported delays in receiving benefits after the UIA was overwhelmed by the coronavirus, first with applicants and then with alleged fraudulent claims.
The computer system, which was contracted to FAST Enterprises, and staffing that wasn't prepared for the pandemic, were blamed.
"There are a lot of people who did not get their benefits for an extended period of time," said Rep. Matt Hall, R-Marshall, and the chairperson of the state's Joint Select Committee on the COVID-19 Pandemic. "It harmed a lot of families."
Hall said he plans on asking Gray to appear before the Joint Select Committee after the November election (in which Hall is seeking re-election against Democratic challenger Luke Howell).
Gray appeared in July and September, and on Oct. 23 he sent the followup letter to answer 20 questions posed by lawmakers.
One reason for the followup, Hall said, is that residents continue to seek help from elected officials to navigate the unemployment system.
A big issue for legislators, Hall said, is the department's lack of "user-friendliness," especially with only 60 percent of the calls to UIA being answered.
Getting answers on operations remains a priority, he added. Unclear after two hearings and the letter from Gray is whether people with legitimate claims are being unfairly flagged as identity risks, which would result in a stop-payment order being placed on their account. Questions also remain about changes the department is making to keep that from happening.
It's still difficult to reach UIA with questions and concerns.
Asked if the UIA has plans in place for another state economic shutdown or other hardships amid a second wave of COVID-19, Gray said the agency has increased staffing tenfold and improved internal systems.
"These experiences have positioned the (a)gency to better deal with large fluctuations of demand on the system should they be warranted," he wrote.
Hall said legislators are still concerned about UIA not opening regional unemployment offices, since in many areas of the state there are people without computer access or the Internet.
People who visit the webpage now will find an artificial intelligence "bot" that answers frequently asked questions, Gray said.
UIA also started a phone appointment system on Oct. 21 that allows people filing claims to speak to staff; it attracted 9,000 appointments in the first two days, according to the letter from Gray.
The calls can only resolve certain types of issues: filing under the wrong Social Security number; an inactive claim; being unable to certify for all the weeks needed; a claim that is already filed in your name; and a missing link to file a claim.
Anyone interested in making an appointment has to do it online at Michigan.gov/uia. Claimants should be prepared to verify their identity with their Social Security number and driver's license or state identification number, the state says.
Some of the concerns could be from people who have appealed or protested the UIA's decision, or determination, on their claim. Few get the result they want: Less than 7,000 of 53,000 appeals of UIA decisions have been reversed during the pandemic.
Claims processing was halted Oct. 12-20, representing the timeframe between the Michigan Supreme Court nullifying Gov. Gretchen Whitmer's executive orders on unemployment and Whitmer signing bipartisan legislation reviving most of them. UIA says it should be caught up now.
There are renewed calls for permanent unemployment reform.
Gov. Whitmer signed legislation Oct. 20 codifying changes to unemployment policy that expands benefits from 20 to 26 weeks, but that only lasts through the end of the year.
"Given the recent rise in COVID-19 cases and hospitalizations in Michigan, I urge the Legislature to take further action to make this permanent," she said of the expanded benefits duration.
Workers advocates and some economists agree, saying Michigan workers who lose jobs through no fault of their own should more easily obtain benefits for a longer period of time. That helps the economy by providing income and allowing jobless workers to maintain spending, something underscored this spring as the pandemic created a surge of unemployment.
Unemployment benefits "played a very important role in getting everyone through this crisis," said Christopher O'Leary, economist at Upjohn Institute for Employment Research.
O'Leary had advocated before the pandemic that Michigan make changes to its system. It's one of the few states that doesn't allow 26 weeks of benefits, after it switched to 20 weeks in 2011 when Republicans held the governor's office and controlled the House and Senate. The maximum weekly benefit of $362 also has not changed since 2002. That amount, adjusted for inflation, now would be $532.02.
With 3 million jobless claims filed since mid-March, about one-third of Michigan residents got an up-close look at how the unemployment system works.
Many may have been surprised at the limits set by the system since 2011, said Rachael Kohl, a law professor at the University of Michigan and director of the Workers' Rights Clinic.
The office works with people who have struggled with their unemployment claims, from stop-payment orders to filing appeals if they've been denied benefits. She's previously advocated for people caught in the false fraud controversy from 2013 to 2015, in which about 18,600 residents were erroneously accused of making improper claims, and says the state's unemployment computer program was designed to limit payments to jobless applicants.
"Michigan benefits are a lot harder to get," said Kohl.
The answer, she said, lies in permanently restructuring the program.
Eligibility is too narrow for today's workforce, Kohl said. People are working multiple part-time jobs, for example.
"Michigan is one of the only states that doesn't cover part-time workers," she said.
Other areas for reform that the Legislature should address, Kohl said:
Expanding the weekly benefit amount, which she suggests should be 58 percent of the state's average weekly wage of $1,115, or $647.

Ending disqualifications for medical leaves or using multiple previous employers for qualification.

Improving the application system, including extending application deadlines to 30 days, eliminating what Kohl calls "forced" choices on application forms that "prevent people from giving clear answers."
Kohl said stop-gap measures don't address the fact that employees earn this safety net during a job loss through their work history.
"It's not welfare," O'Leary said of unemployment. "It's something you're entitled to because you work."
Changes to unemployment by the Legislature are not likely to happen soon, said Hall. The priority, he said, is resolving immediate concerns with unpaid claims and fraud.
The crush of applicants "shined a light on a big problem," he said. "We need to be focused on solving the problem. Then we can have those discussions (about long-term changes)."
Some business groups are wary of expanding unemployment benefits.
Benefits are paid from the state's Unemployment Trust Fund, which is administered by UIA. Employers pay into the trust fund, and they're looking ahead at what happens with a possible additional federal stimulus. The trust fund started the pandemic with $4.6 billion, but it fell to $1.5 billion by Aug. 31.
The unemployment system is employer-funded, and once the trust fund's balance dropped below $2.5 billion, a provision was triggered to reset collections. Payments now are based on the first $9,000 of an employee's pay; that is set to climb to the first $9,500 as of Jan. 1. The dollar value is $12.50 to $25 per employee.
In the meantime, if the trust fund is fully depleted, Michigan will have to borrow from the U.S. government to cover claims.
"Employers will be on the hook of replenishing the fund and paying back any federal loans Michigan may need to take to continue to pay claimants," said Wendy Block, vice president of business advocacy for the Michigan Chamber. "Given this dynamic, we believe it makes sense to take a cautious approach to broadening eligibility or increasing benefits."
While unemployed workers are struggling, so are many businesses, Block said.
Justin Winslow, CEO of the Michigan Restaurant & Lodging Association, agrees.
Restaurants and hotels have been hit particularly hard with the shutdowns and capacity issues, and still have among the highest sector layoffs in Michigan. At least one-third of workers remained laid off in September, according to the state.
"Our argument is that there should be some version of an exemption for this or any industry still not allowed to operate at capacity," Winslow said.
Lots of Michigan residents could lose benefits as of Dec. 31 if there are no additional pandemic-related changes.
No decision has been made in Congress on a new federal relief package. That means that Dec. 31 looms as an expiration date for people collecting benefits under the federal CARES ACT, including the 590,025 part-time and self-employed workers in Michigan receiving Pandemic Unemployment Assistance claims as of mid-October. The CARES Act also allowed the state to use federal funds to pay unemployment claims.
Larry Kudlow, President Trump's economic adviser, told the Detroit Economic Club on Wednesday that "discussions continue" between the White House and Congress though a compromise isn't likely to happen soon.
Business Watch
Covering the intersection of business and policy, and informing Michigan employers and workers on the long road back from coronavirus.
Thanks to Business Watch sponsor:

Support Bridge's nonprofit civic journalism. Donate today.
We're not just a news organization, we're also your neighbors
We've been there for you with daily Michigan COVID-19 news; reporting on the emergence of the virus, daily numbers with our tracker and dashboard, exploding unemployment, and we finally were able to report on mass vaccine distribution. We report because the news impacts all of us. Will you please support our nonprofit newsroom?