Trump economic adviser to Detroit group: 'Getting back to work' is top goal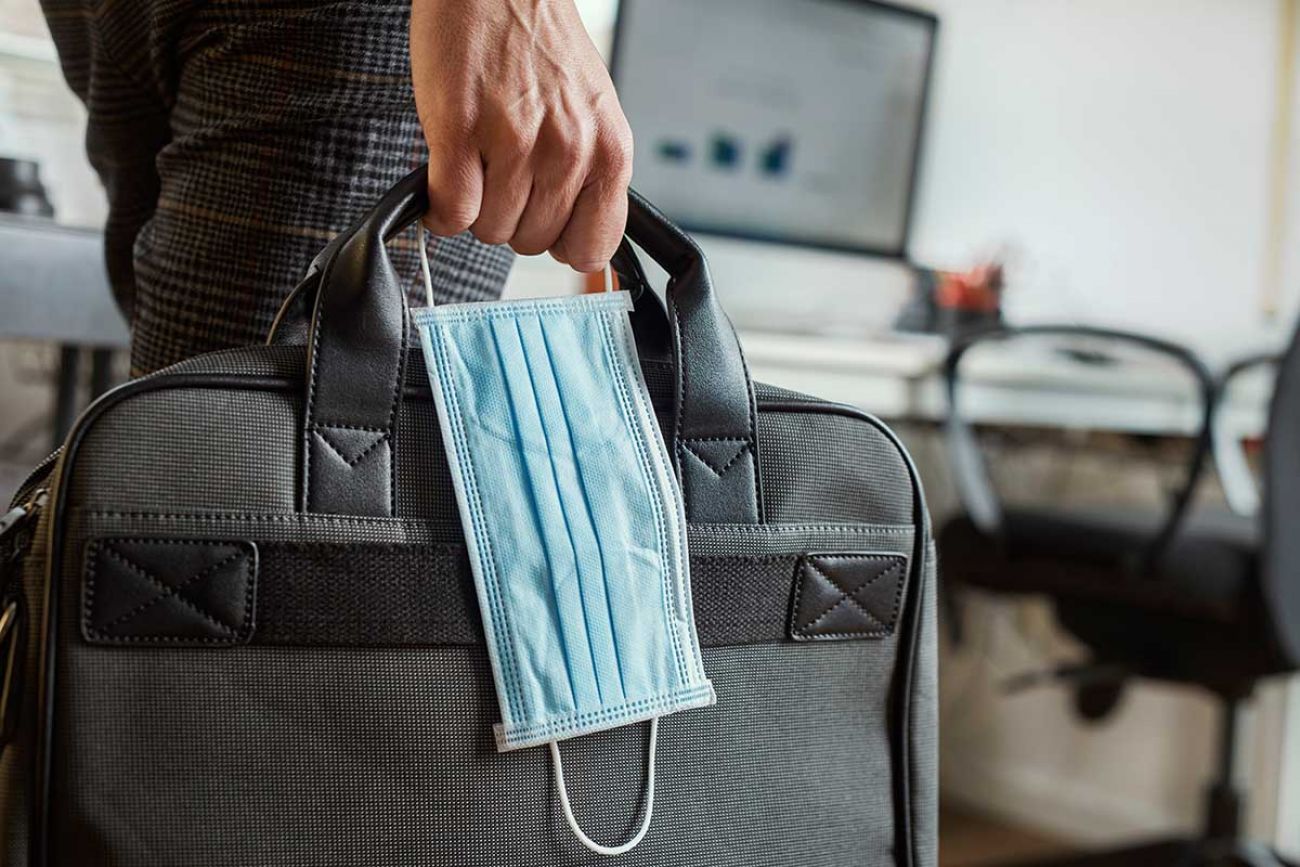 National unemployment that remains more than double the pre-pandemic level remains a soft spot in the U.S.'s economic recovery even as other areas show progress, a top White House adviser told the Detroit Economic Club on Wednesday.
"Getting back to work is the most important thing," said Larry Kudlow, assistant to President Trump on economy policy and director of the White House National Economic Council.
Michigan ranked 41st in the United States for its unemployment rate of 8.5 percent in September, according to the Bureau of Labor Statistics. Since March, at least 3 million residents experienced job loss, and more than 800,000 continue to collect jobless benefits.
At the same time, the state has seen a rebound in sales tax collections, auto sales and new business registrations.
Yet COVID-19 continues to pressure the overall economy. Kudlow opened his presentation just after 11 a.m. by tackling the day's biggest economic news at that point: The U.S. stock market's decline on Wednesday morning. The Dow Jones Industrial Average fell 2.6 percent in early trading, after a decline of 0.8 percent on Tuesday.
The reason, he said, was the spike in COVID-19 across many states, along with its resurgence in Europe. Michigan is among those states, with a wave of new infections and a positive test rate climbing back to mid-May levels.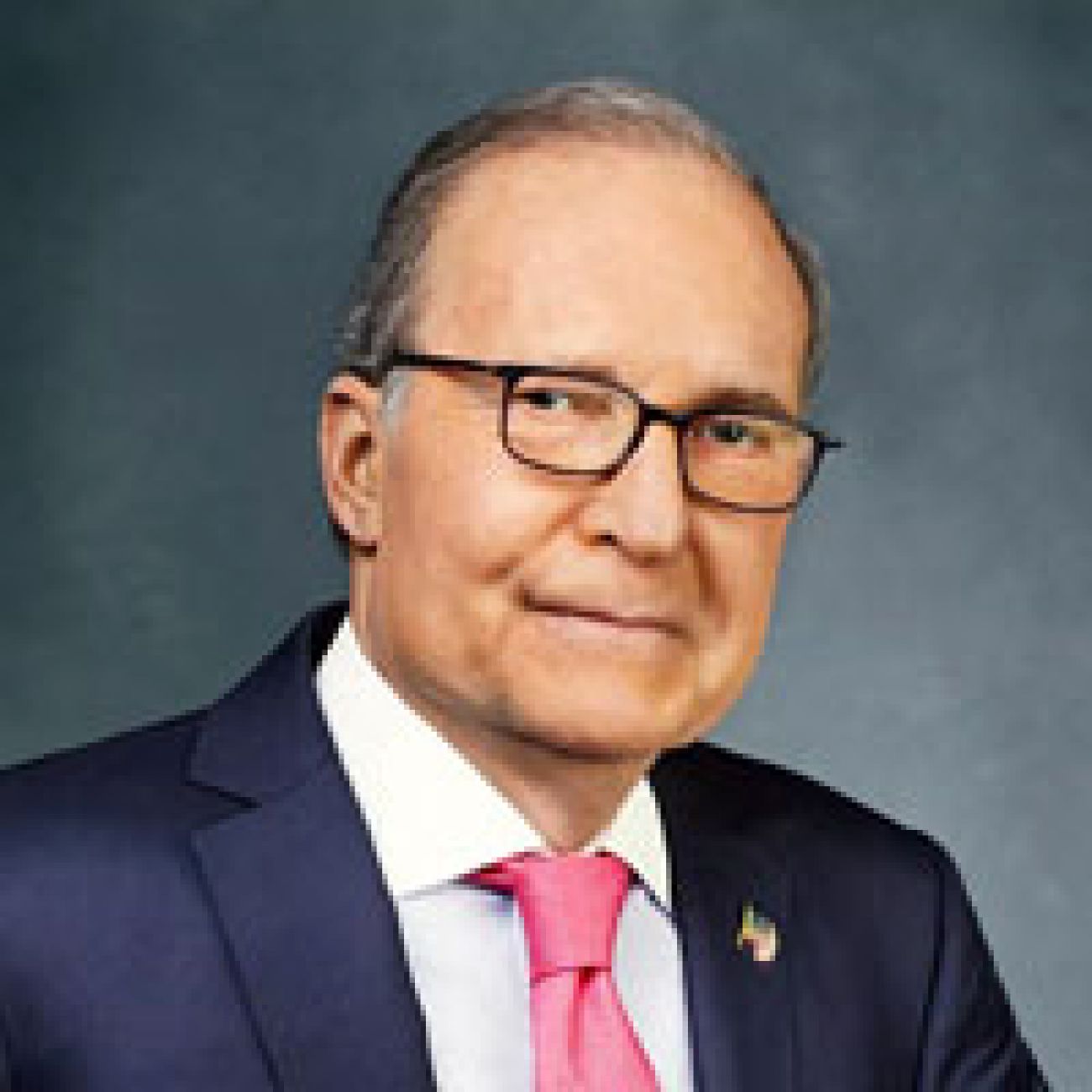 Despite the surge in cases, Kudlow underscored that the administration did not plan to call for any new shutdowns amid the rise in cases, despite Europe heading that way. France and Germany announced new lockdowns on Wednesday, and Kudlow said other European countries could follow. Some states also are starting to limit business activity, with several regions in Illinois closing restaurants to indoor dining this week.
The White House's coronavirus task force met on Tuesday, Kudlow said, and all present agreed that "we have no intention whatsoever" of encouraging businesses to further limit activity this fall.
"It's really a states' matter," Kudlow said. "We will not provide guidance for a shutdown."
Another reason, he said, is that the nation has "come a long way from last winter when things were catastrophic."
While Kudlow said some mistakes were made – he did not elaborate on what they were – the United States is in better shape on personal protective equipment (PPE), testing and treating people with the virus than in the spring, resulting in a lower death rate.
Part of the improvement in PPE quantities is due in part to manufacturers retooling, Kudlow said, giving a shout-out to General Motors Co. and Ford Motor Co. for their work on producing ventilators.
Kudlow also touted President Trump's economic policy and plans for the next four years if he's re-elected on Tuesday.
So far, he said, 80 percent of U.S. businesses have reopened, at least partially. "Eighty percent is a good number," Kudlow said.
Numbers for the Gross Domestic Product, a measure of business productivity, will be released on Thursday; Kudlow said they will be positive. That should be sustained, he said, as inventories that were depleted over the year will continue to be rebuilt over successive quarters.
"There are lots and lots of ongoing strengths … autos, housing, retail sales," Kudlow said, adding that he likes the momentum of the economy.
However, the U.S. unemployment rate was 7.9 percent in September, down significantly from a high of 14.7 percent in April, but more than twice its rate of 3.5 percent in February, just before pandemic closures. Also of concern to economists is how many people have dropped out of the labor force.
The unemployment rate would be about 3 percentage points higher if labor force participation remained at February 2020 levels, said Vice Chairman Richard Clarida of the Federal Reserve earlier this month during a speech.
Kudlow noted that labor, which reached peak joblessness of about 23 million, is not recovering as quickly as many business sectors.
Even with 50 percent of laid-off workers back to work, Kudlow said, "there's still a lot of hardship out there. We still have to work on that."
Employment forecasts for Michigan from University of Michigan economists in September call for the state to still be 116,800 jobs below pre-pandemic levels by the end of 2022. Most, the economists said, involve high levels of customer interaction.
"(We) expect their operations to remain directly impeded by the pandemic until a vaccine becomes widely available," according to the report.
Workers in the restaurant and hospitality industries have been particularly hard-hit. In Michigan, Wayne County – the state's most populous – also is hardest hit by job loss, in part due to the region's robust service and travel industry. At least 12.5 percent of the county's workforce was unemployed at the end of summer.
The Paycheck Protection Program and other federal stimulus programs for businesses in the $2.2 trillion CARES Act helped to bolster the economy, Kudlow said, and they were the right decision at the time. The recession didn't result from policy, but a devastating "natural disaster," he said.
That may be true, but critics say the administration prolonged and deepened the economic pain by failing to take the lead on the U.S. response to the pandemic.
One sign of how federal stimulus plans helped Michigan is the state's personal income, which grew 54.1 percent from April through June, according to estimates released in September by the U.S. Bureau of Economic Analysis. That compares to second-quarter average income growth of 34.2 percent across the United States. Increased unemployment payments and the PPP to keep people working are among the reasons, experts told Bridge.
Any new federal stimulus plan, which has been debated among Democratic, Republican and White House leadership for months, isn't likely to happen soon, Kudlow said.
"Discussions continue," he said. "Two sides are still talking, but you've got six days left [until the election]…. You have significant policy differences."
Both parties agree that $135 billion in unspent Paycheck Protection Program money needs to be appropriated, Kudlow said, but that's tied up with the bigger package. Unemployment assistance, airline industry assistance and K-12 education assistance also should be considered, Kudlow said.
Tax cuts are planned for a second Trump term, Kudlow said, including more targeted to the middle class and businesses, along with possible onshoring tax relief to encourage more business development in the U.S. Onshoring also is a focus for the Democratic presidential challenger, former Vice President Joe Biden.
"Make it in Michigan. Make it in America. Invest in our communities and the workers in places like Warren," Biden told a group of union workers in Macomb County in September.
Meanwhile, as the world focuses on COVID-19, Kudlow said the nation now has a strong military distribution system ready for when potential vaccines become available.
Though the president continues to undercut health and safety protocols by appearing maskless and holding large political rallies, Kudlow said basic safety measures will help protect businesses from losing customers or closing. That message mirrored a letter sent last week by nearly three-dozen bipartisan Michigan business leaders asking for unity among state elected officials, as the state's uptick in COVID-19 cases took hold. Masking, distancing, testing where applicable, and hand-washing are key, Kudlow said.
"Everyone's got to take them seriously," Kudlow said,
We're not just a news organization, we're also your neighbors
We've been there for you with daily Michigan COVID-19 news; reporting on the emergence of the virus, daily numbers with our tracker and dashboard, exploding unemployment, and we finally were able to report on mass vaccine distribution. We report because the news impacts all of us. Will you please donate and help us reach our goal of 15,000 members in 2021?