Michigan's largest public companies raising prices to fuel earnings growth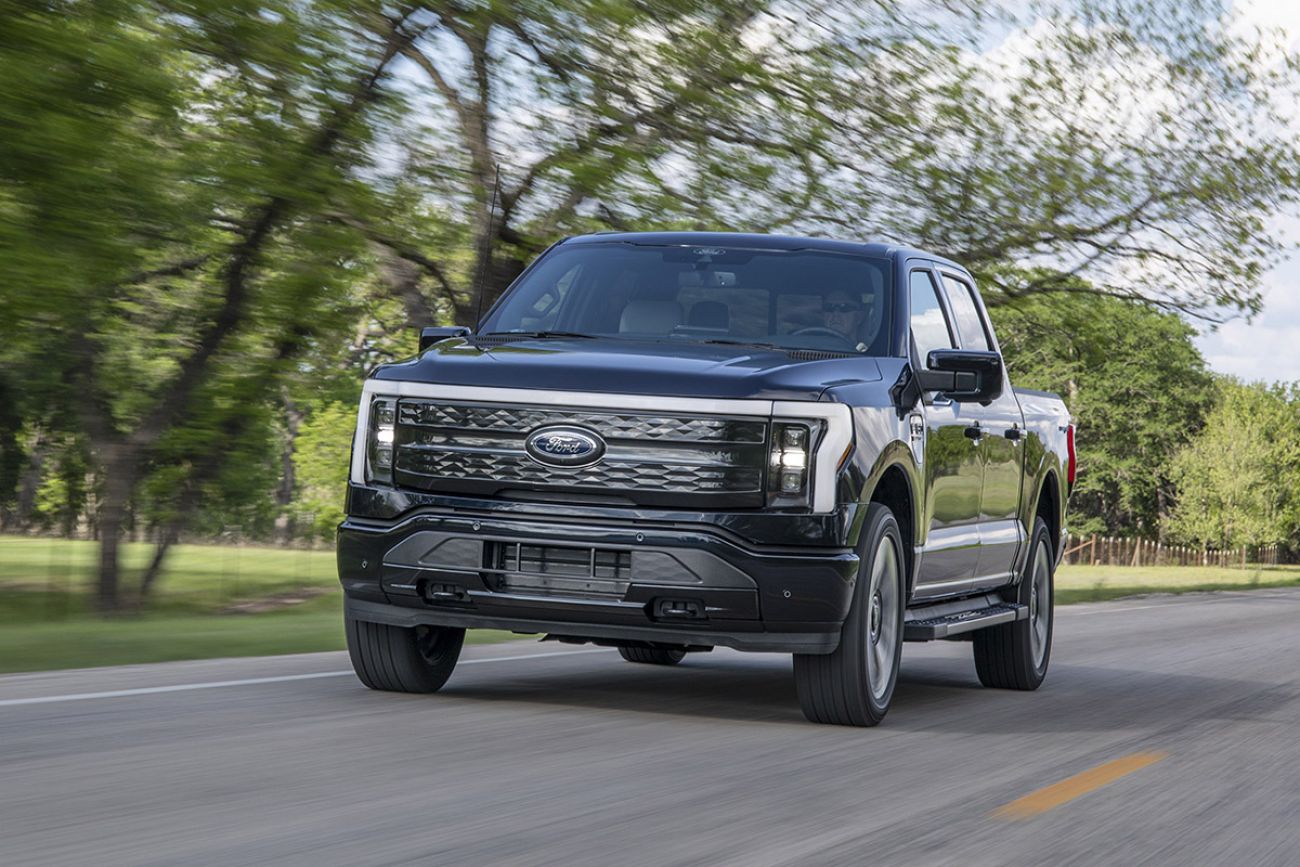 Ford announced Wednesday the base price of its F-150 Lightning EV truck will now cost consumers 17.5 percent more as it raises prices to cover increased costs. The price of the Platinum Edition — shown here — now will start at $96,874.
Michigan's largest companies are raising prices to combat supply shortages and higher costs
Second-quarter financial disclosures show rising costs could affect other businesses and consumers into 2023
Consumers may be responding by buying less
---
Buyers hoping to get in line to order Ford Motor Company's popular all-electric F-150 Lightning pickup learned this week the price of the base model is going up 17.5 percent.
The automaker blames inflation for rising costs, like the extra $4 billion it is spending on commodities like steel and aluminum.
Indeed, Michigan's top five publicly traded companies cite inflation as the reason they have raised the price on products, everything from surgical equipment to breakfast cereal.
Related:
Second-quarter filings and recent analyst calls with corporate leaders at Ford, Stryker, General Motors, Dow and Kellogg showed how the companies are raising prices to cover costs and fuel earnings growth.
"We see labor increases. We see increases in…commodities," Stryker CEO Kevin Lobo told analysts during a call July 26. Freight costs also have increased for the Kalamazoo-based medical equipment maker.
"Underneath our pricing increase, we are feeling real increases in the components that go into our products," Lobo said.
Stryker outfits surgical centers, hospital rooms and the instrument trays that make surgery possible, all of which drove $656 million in net income this spring. It's Michigan's highest-valued public company, worth $82.2 billion based on the stock price of its outstanding shares.
The company is raising the cost of successful products to offset flat quarterly growth that prompted it to drop its full-year earnings forecast by 5 percent.
Stryker, like the other top Michigan companies, said it is still challenged by the economic impact of the pandemic. Supply chain slowdowns and labor shortages still affect sales. Costs rose for electronic components used in some medical devices. And hospitals are performing fewer medical procedures as they remain understaffed.
The companies' public disclosures provide a road map for how inflation continues to play out, with signs that it won't end this year.
"We are really fighting through significant supply chain challenges and inflationary pressures and right now, obviously, taking it on the chin for our customers at least for this year," Lobo said during the analyst call.
In response, he said, Stryker is raising product costs as contracts expire.
"We have begun to take a series of pricing actions across our portfolio," Lobo said, with more to come in 2023.
U.S. inflation softened a bit to 8.5 percent in July, after hitting 9.1 percent in June in the 12-month measure of overall price increases.
Many economists continue to watch for signs of recession. U.S. gross domestic product has dropped for two straight quarters, which is a typical signal of recession but hiring continues at a high pace, recently pushing the national unemployment rate down to a pre-pandemic 3.5 percent, which helps to mitigate the effect.
The stock market reflects some of the uncertainty: The Dow Jones Industrial Average has declined 10 percent so far this year, despite recent gains.
Among the top five Michigan companies as of the end of the second quarter on June 30, Stryker, Ford and GM produced deeper than average losses to their stock prices, with only Kellogg showing an increase.
Despite those differences, all have responded to their respective market conditions with price increases.
Stryker sells many of its products to hospitals, which so far, Lobo said, are well-capitalized to spend due to $175 billion in emergency funding from the pandemic CARES Act. They are still ordering capital equipment and expect the pipeline of surgical procedures to increase.
Dow also relies heavily on the business market, selling packaging, infrastructure and beauty products to industry.
In the second quarter, Dow navigated pandemic lockdowns in China, ongoing logistics problems and higher energy and raw materials costs, CEO Jim Fitterling told analysts July 21.
Dow managed net sales growth over 2021 "with price increases across all operating segments and regions," Fitterling said.
Fitterling said the company could see sales slowdowns to customers that make appliances and consumer electronics because people are starting to buy fewer of them amid inflation.
"People that are paying higher food prices and higher transportation costs and higher utility bills, they're pulling back on some of those things," Fingerling said.
One way a recession could boost Dow, Howard Ungerleider, Dow CFO, said on the analyst call, is by manufacturers turning to making smaller consumer product sizes to give consumers a lower-priced option. Dow sells materials used to make packaging for food, along with other consumer goods.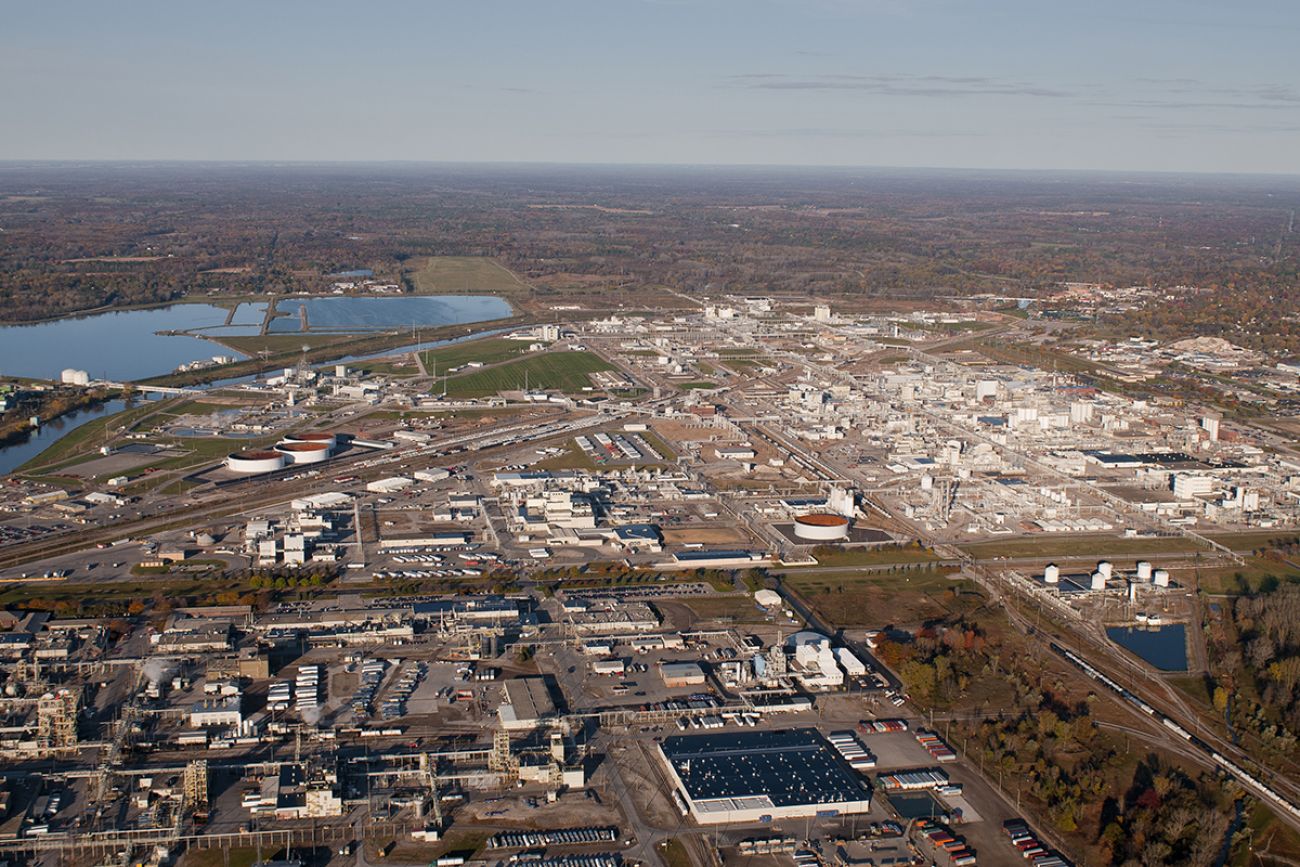 Midland-based Dow Inc. raised prices across all its units to counter other pandemic pressures, its leaders said in late July upon the release of second-quarter financial data. (Courtesy photo)
"(That) has more square inches … of packaging, and that actually drives consumption of polymers up a little bit in an economic slowdown," he said.
At Kellogg in Battle Creek, improving sales prompted the snack and cereal company — which recently announced it would split into three businesses and create a second headquarters in Chicago — to raise its full year profit estimate.
Facing higher costs for its materials, the goal now "is to protect gross profit dollars as much as we can," Amit Banati, Kellogg CFO, told analysts on August 4.
Snack sales of Pringles and Cheez-It crackers are driving much of the gain, with cereal sales for the year still down over 2021, the company said, due to a manufacturing strike that ended in December and a fire last summer at a Tennessee factory.
However, sales started to grow quickly by June, the company said, led by Frosted Flakes and Special K.
"Consumers are relying on cereal as their budgets are strapped," CEO Steve Cahillane said, since a bowl with milk might cost $1 or less.
But pricing has changed many times so far this year and it is "quite high right now" he added.
Overall, according to federal inflation data, cereal prices are 14 percent higher than a year ago. A 16.9-ounce box of Special K is priced at about $5.69 in Michigan.
Metro Detroit's auto companies also are feeling the pressure, though in different ways. Both Ford and GM are dealing with investor concerns as stock prices decline, but Ford's earnings report inspired a rebound that pushed it from third to second-place among Michigan-based public companies.
Detroit-based GM posted a second-quarter net income of $1.692 billion, a decline of $1.14 billion from the same period last year. Even with that drop, CEO Mary Barra said it will continue to anticipate full-year earnings of $13 to $15 billion. In 2021, facing lower inflation but more chip shortages, GM posted adjusted earnings of $14.3 billion.
GM strategies include managing costs and cash flow, Barra told analysts, "including reducing discretionary spending and limiting hiring to critical needs and positions that support growth."
In the meantime, Barra said, another strategy helped to balance the quarter: "Record pricing."
Reports indicate that destination fee bumps of $200 per vehicle, delivery charges and other costs all went up. Year over year, new vehicle prices are up about 12 percent, after also climbing last year.
In Dearborn, Ford is sticking to its 2022 estimate that it will sell up to 15 percent more vehicles to dealers this year, a move CFO John Lawler said will come with "significantly higher profits in North America."
The estimate includes assumptions that pent-up demand will drive sales as semiconductors needed for vehicles become more available and production increases, Lawler said.
But — like other top Michigan companies — the so-called "benefits of pricing actions" (i.e., passing on higher costs to customers) will boost Ford as it adjusts to cost increases.
Unclear is what models may follow the F-150 Lightning. The popular truck launched in April with a price starting at $39,974; buyers now will pay from $46,974 for the base model up to $96,874 for the extended range top-end version.
Ford said it is looking ahead to a time when consumers may feel some relief on new vehicle prices, which now average $48,043 across all U.S. sales, the highest price on record.
As sales increase in the second half of the year, consumers could finally get some relief, CEO Jim Farley said.
"As volume comes back," he said, "you will see prices come down."
Business Watch
Covering the intersection of business and policy, and informing Michigan employers and workers on the long road back from coronavirus.
Thanks to Business Watch sponsors:
Support Bridge's nonprofit civic journalism. Donate today.
We're not just a news organization, we're also your neighbors
We've been there for you with daily Michigan COVID-19 news; reporting on the emergence of the virus, daily numbers with our tracker and dashboard, exploding unemployment, and we finally were able to report on mass vaccine distribution. We report because the news impacts all of us. Will you please support our nonprofit newsroom?