Michigan braces for dip in economy and hiring, hopes to avoid a recession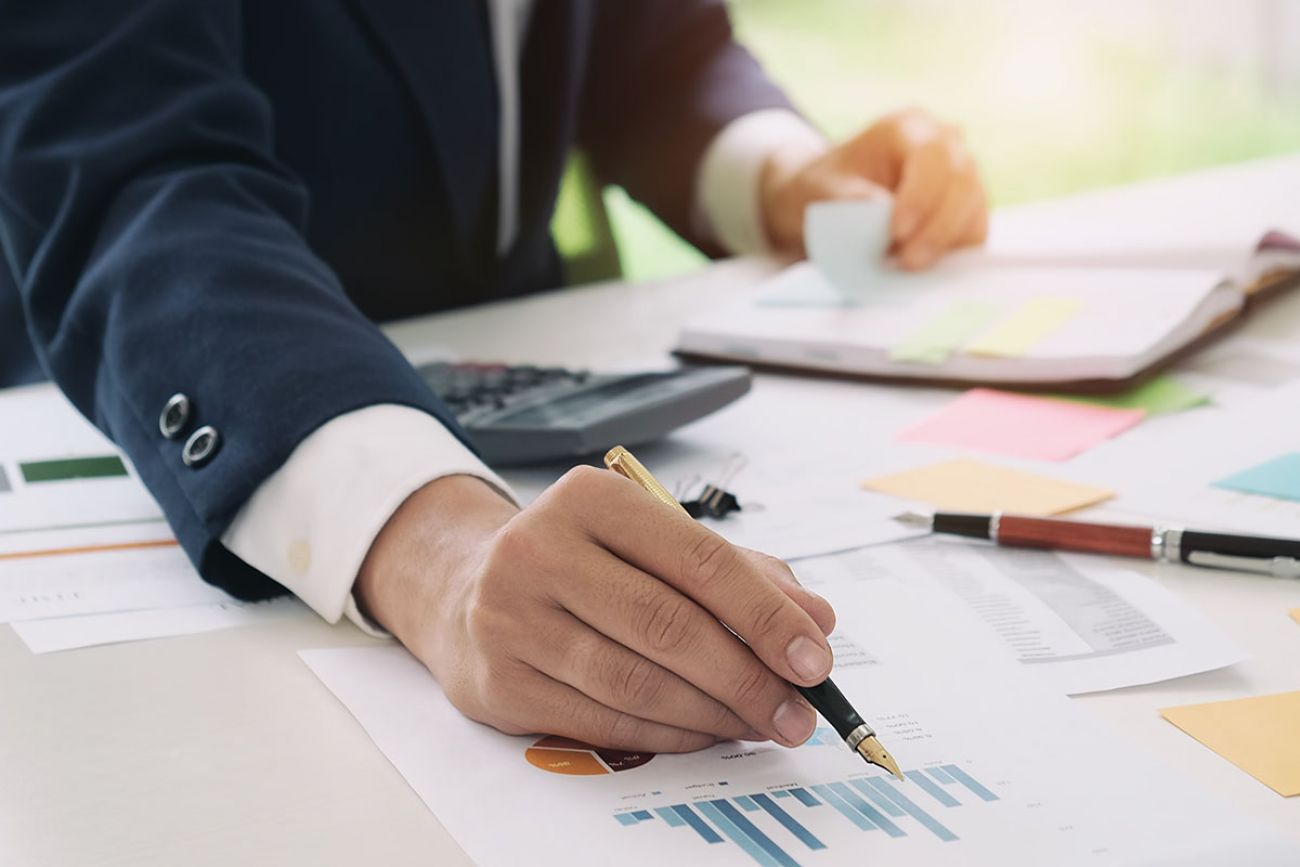 Michigan economists say it remains too early to predict the state will enter a recession, with the next coming months being critical among rising interest rates. (Shutterstock)
The so-called "Sunrise Side" of Michigan is poised to be a winner as the state's peak summer travel season kicks off over the July 4 holiday weekend.
"People are still traveling," said Dave Lorenz, vice president of Travel Michigan, the state's tourism promotion office.
But travel decisions are increasingly influenced by economic headwinds that have kept the business community, policy experts and consumers cautious in the first half of 2022: record-high gas prices, a stock market slide, increased interest rates and volatile inflation, all coming as Michigan tries to regain jobs lost during the pandemic.
Related:
All of which has made "affordability" a larger driver of vacation planning, Lorenz said, so destinations like Oscoda, Alpena and inland lakes may get a second look as some travelers look past more expensive options like Traverse City or South Haven.
Travel is but one example of how Michigan is adapting to waves of economic pressure that experts said could bring more changes in employment, spending and other economic activity.
"There are plenty of signs both in Michigan and outside that the economy is slowing," Brad Hershbein, senior economist at the W. E. Upjohn Institute for Employment Research, told Bridge Michigan.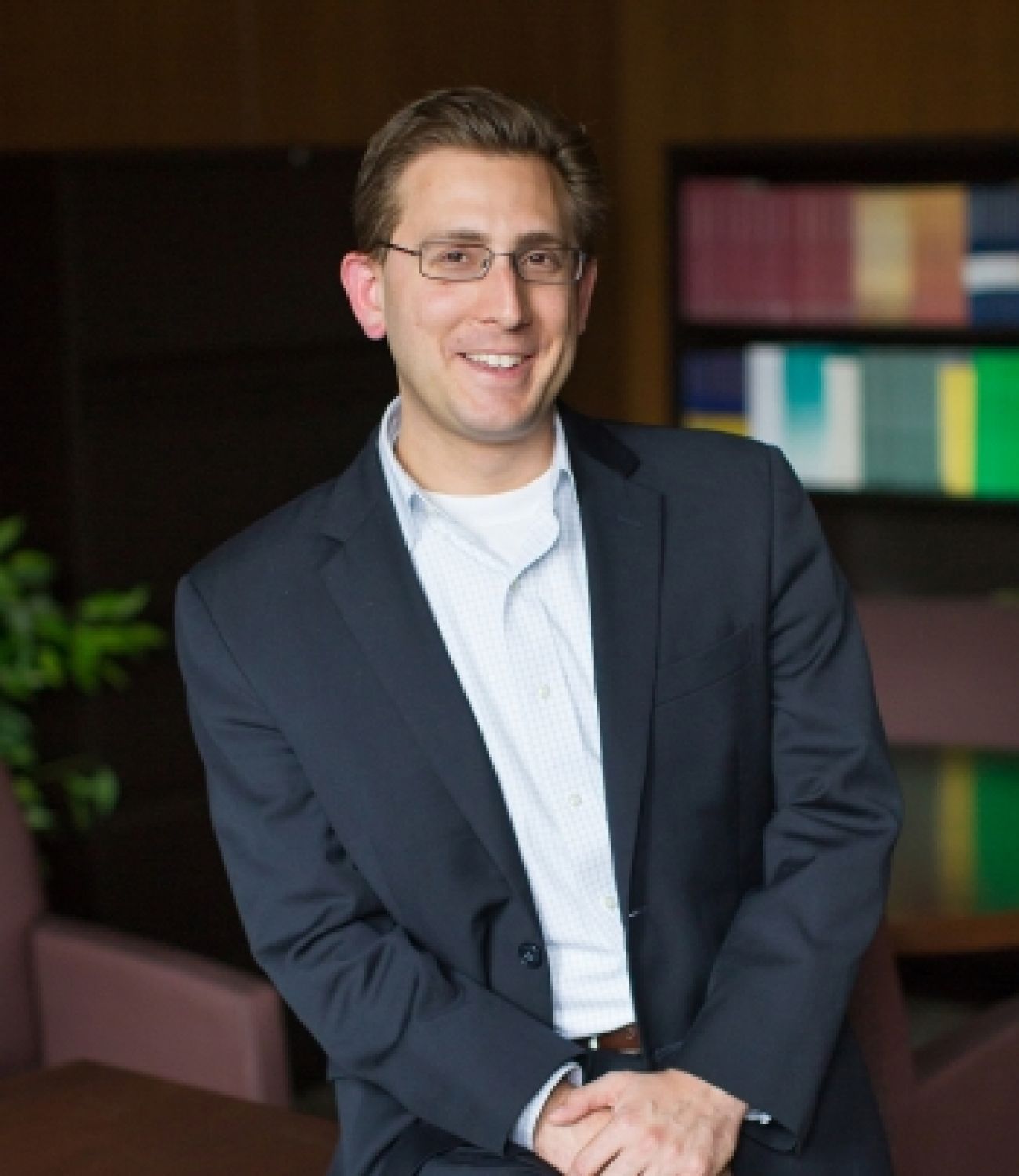 Economists are watching Michigan's three-month decline in new jobs, said Brad Hershbein, senior economist at the W. E. Upjohn Institute for Employment Research. (Courtesy photo)
But it's not time to panic, Hershbein said, noting "there are not as many signs that we're yet in a recession."
The slowdown accompanies national data showing overall job and wage growth, along with workers expecting to see earnings increase over the next year.
Yet during the first quarter of 2022, gross domestic product declined in 46 states since the previous quarter. But GDP — the value of all goods and services produced in the quarter — showed Michigan was one of four states in positive territory, with nearly flat growth of 0.1 percent, according to the Bureau of Economic Analysis. The BEA said the tiny gain was due to the state's utilities.
Alongside encouraging economic signs are mixed signals for the rest of the year. Surveys show falling consumer sentiment and short-term business forecasts that point to increased concern over the ongoing effects of inflation and hiring.
Expectations for better business conditions have deteriorated every month since January, according to the National Federation of Independent Business survey released in May.
"While consumers still appear relatively optimistic about the stability of their incomes, their perceptions of the economy are much more strongly influenced by concerns over inflation," economist Joanne Hsu of the University of Michigan said in a statement accompanying the June release of consumer sentiment data.
"As higher prices become harder to avoid, consumers may feel they have no choice but to adjust their spending patterns, whether through substitution of goods or foregoing purchases altogether," Hsu said. "The speed and intensity at which these adjustments occur will be critical for the trajectory of the economy."
The slowdown is in part calculated, said Brian Calley, CEO of the Small Business Association of Michigan, as the Federal Reserve uses monetary policy to stem inflation, which in May was on an annualized pace of 8.6 percent.
The Fed has raised benchmark interest rate three times this year, and signals it will do so again. As a result, business and consumer loans are getting more expensive. The rate on a new 30-year home mortgage, for example, was at about 5.5 percent at the end of June, compared to about 3.5 percent at the start of the year. The difference represents an additional $118 per month for every $100,000 borrowed.
"Raising interest rates is meant to slow down activities," Calley said. "And I think it's fair to say that it is a difficult transition, and it can be painful as you go through it. But I would say generally, that it's doing what it's supposed to do, which is tap the brakes on the overall economic growth."
Across the country, household disposable income has declined through the first half of the year, according to data released this week, and credit debt is starting to increase.
U.S. consumers pulled back spending on goods in May on items like cars, furniture and recreational items. Spending on nondurable goods increased, with more spent in restaurants and on fuel, due to higher gas prices.
Spending on services increased, led by housing and utilities costs, along with health care — and international travel.
Longer term, Calley said he's confident that inflation will get under control. He is less confident of improvement in the next six months, since reducing demand is not going to immediately reduce inflation. "Even if they cut it in half," he said, "it's still going to be too high."
Michigan and jobs
Among the key signs for Michigan pointing to a slowdown is the pace of hiring. Michigan has recorded three straight months of job losses, said Hershbein, the Upjohn economist.
That's a sensitive topic for the state, which watched its job losses outpace the nation's during the Great Recession.
Some recent losses could be from seasonal factors or supply chain issues, such as automotive parts delays that slowed production.
But the slowdown comes as the state still hasn't recovered from pandemic losses. And over two decades, the state still has a net loss: At the start of the pandemic, the state was 250,000 jobs below employment levels back in 2000.
"Michigan is still down about 140,000 jobs relative to the pre-pandemic average," Hershbein said. "That's a bigger percentage gap than is true for the nation as a whole."
Two factors play into that: Slow population growth of 2 percent from 2010 to 2020 — and, since a 0.3 percent decline — along with the state's low labor force participation rate. In May, about 60 percent of working age adults were in the labor force, compared to 62.3 percent nationally.
"There are just a lot more people in Michigan who in the past would have worked and now are not officially, and that's one of the reasons the employment numbers don't look great," Hershbein said.
Hershbein said the numbers show employers are still seeking to hire, "it's just that people aren't interested in those jobs."
That could be changing on two fronts: Calley said a hiring slowdown could be coming, and some people are moving back into the workforce. Labor force participation in Michigan stood at 59.4 percent in January, and it has gradually climbed every month since.
Data for Michigan in May showed the number of job openings remaining high in the state, but hiring declined. It remains unclear whether that will continue.
"It's anecdotal, but I see quite a few signs that businesses are tapping the brakes on hiring, just to see if this is a deeply rooted recession or something we get through relatively quickly," Calley said.
While it could take the data some time to show that workers face declining opportunities to find a job, Hershbein said people who left the labor force "definitely can sit out too long" in this environment.
There also is some anticipation the weakening economy will push people back into the workforce.
In Southfield, Gesher Human Services is launching a free series of workshops July 14 for women who left the job market during the pandemic. Many left due to child care issues as schools closed or COVID-19 prompted sudden quarantines or remote learning in K-12 classrooms. Others were caregivers for parents.
The program is aimed at women who find "this economy is really, really tough with the cost of goods and groceries — everything — and that may be the push to offset that," said Jason Charnas, director of Business and Career Services at Gesher.
Watching the impact
Michigan home sales dropped by 7 percent in May, according to data from the Michigan Association of Realtors. In the same period, most markets in the state saw prices continue to climb. So far this year, the average price is 5 percent higher than in 2021, even with 9 percent fewer sales.
Across southern Michigan communities served by Realcomp listing service, May marked the third straight month of a sales decline.
Nationally, more homes are hitting the market — and they "skewed larger," according to Danielle Hale, chief economist for Realtor.com. That gives some hope the so-called "move-up market" could see more activity if buyers list starter homes — a move that, in turn, would allow more first-time buyers to find homes.
While borrowers may pause over the increase in interest rates, a historic look at them shows the last several years of low rates have been unusual, said Bill Beardsley, president of Michigan Business Connection, which manages over $1 billion in business loans made through credit unions.
Even with an increase later this year, "you're not talking about high interest rates, you're just talking about not insanely low interest rates like we've had for the last couple of years," Beardsley said.
On the lending side, he said, small businesses can be more affected by rising interest rates. Many loans for businesses like wholesalers, retailers and restaurants may come with variable rates, which put the borrower more at risk for paying more interest as the prime lending rate increases.
This summer, the Michigan Strategic Fund, the public arm of the Michigan Economic Development Corporation, will be adding $200 million in federal stimulus funding to the State Small Business Credit Initiative. While the program has been active for a decade, the stimulus portion of it is opened to a wider range of small businesses, Beardsley said.
Meanwhile, industry by industry, leaders are experiencing inflation in different ways. Trucking, for example, is struggling under higher diesel fuel prices, said Paul Adams, CEO of Livonia-based Roadex, which performs business services for over 3,000 independent truckers.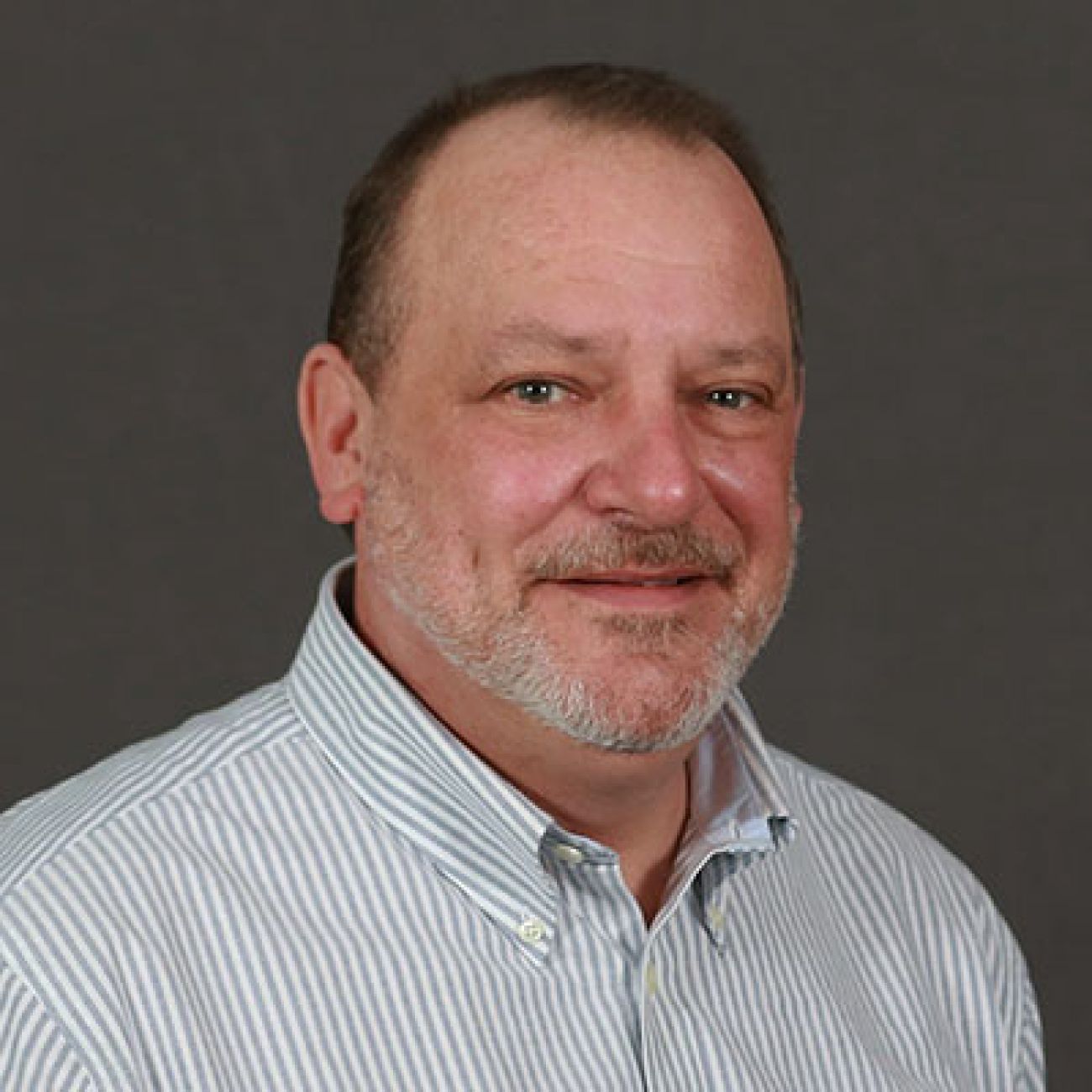 Independent truckers in Michigan and beyond are struggling with the record-high diesel prices, said Paul Adams, CEO of Livonia-based Roadex. (Courtesy photo)
At the end of 2020, a trucker may have budgeted about 10 percent of the value of a load toward fuel, Adams said. But as diesel prices soared to a new Michigan record of $5.96 per gallon on June 22 — up from $3.27 a gallon a year earlier (an 82-percent jump) — the economics of every load changed.
"Today (drivers) are hitting a unique tsunami," Adams said. Rates paid to haul a load are decreasing, while gas costs increase.
As a result, supply chain backups still happen, as many drivers choose to take shorter routes, knowing they can afford to buy the gas for it — even if a longer route would pay more overall.
"There's still loads everywhere that are going unfulfilled," Adams said.
The impact is felt beyond the truck: A retailer then will have to charge more, and consumers then see the price inflation when they make a purchase.
"Somewhere along the way, we need to take it seriously as a Michigan or a federal perspective," Adams said. "We can't be flippant about, hey, fuel prices are going up and not understand how that impacts the supply chain."
Despite the uncertainty, Beardsley, of Michigan Business Connection, cautions that it's still early in the process and that we know more by year-end.
Hershbein agreed: "I would definitely say there are warning signs, but nothing is imminent."
To some degree, Michigan's economic fate is tied to the nation's, including the nation's mood amid the ongoing geopolitical risk and supply chain impacts of the war in Ukraine.
The Fed's timing on slowing inflation "has to be absolutely right," Hershbein said.
Over the coming months, Michigan will get "more information over whether a recession is likely by the end of the year or the beginning of next, or whether we seem to be coming out of that.
"But the more the uncertainty continues," Hershbein said, "both in domestic policies as well as what's going on internationally, the greater the chance that there's a recession."
Business Watch
Covering the intersection of business and policy, and informing Michigan employers and workers on the long road back from coronavirus.
Thanks to our Business Watch sponsors.
Support Bridge's nonprofit civic journalism. Donate today.
Only donate if we've informed you about important Michigan issues
See what new members are saying about why they donated to Bridge Michigan:
"In order for this information to be accurate and unbiased it must be underwritten by its readers, not by special interests." - Larry S.
"Not many other media sources report on the topics Bridge does." - Susan B.
"Your journalism is outstanding and rare these days." - Mark S.
If you want to ensure the future of nonpartisan, nonprofit Michigan journalism, please become a member today. You, too, will be asked why you donated and maybe we'll feature your quote next time!